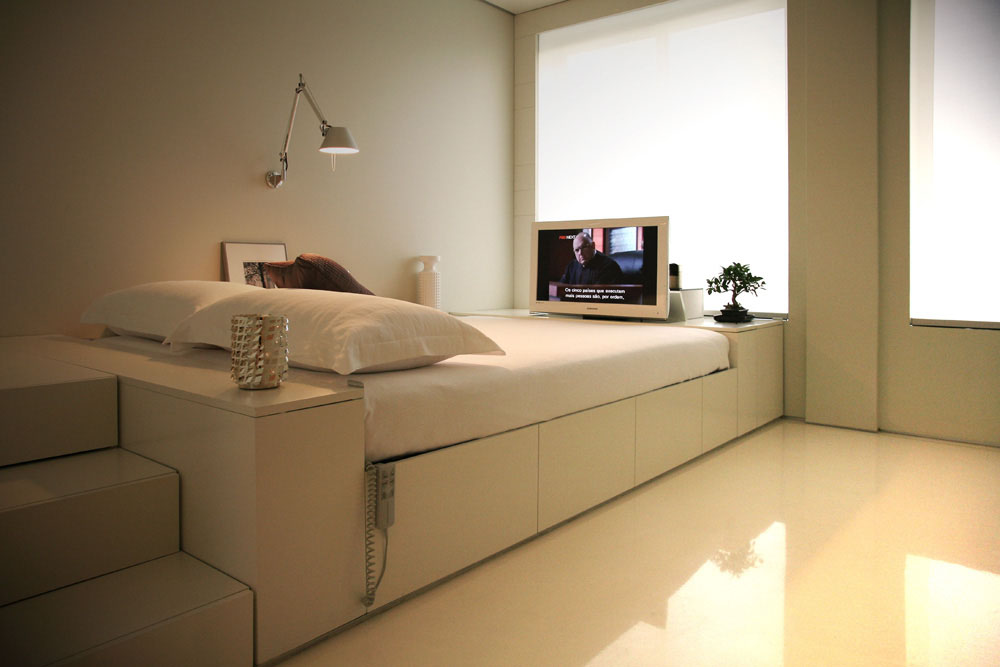 The Closet House in Matosinhos, Portugal uses automation technology to transform a tiny 44 square meter (473 sq. ft.) space into a functional and livable home.
Designed by Consexto, the small home has five spaces, two of them completely flexible and transformable by moving the cabinet/wall. The living room wall is also a cabinet bedroom wardrobe.
The wall can be moved towards the bedroom making it smaller and the living room more spacious for TV watching or lounging. At night, just move the wall towards the living room and the bedroom will expand.
Watch the video tour: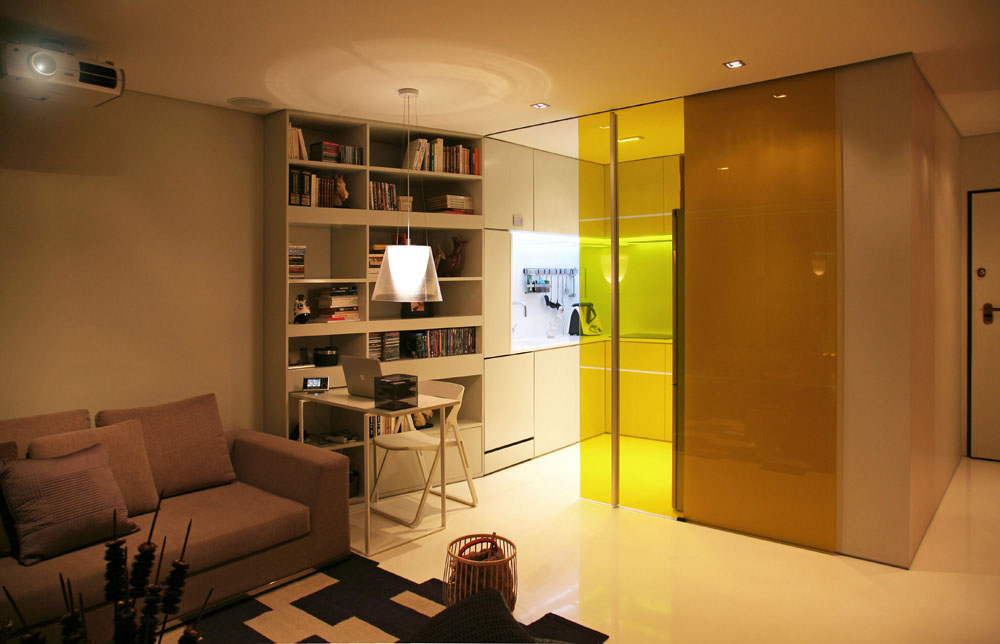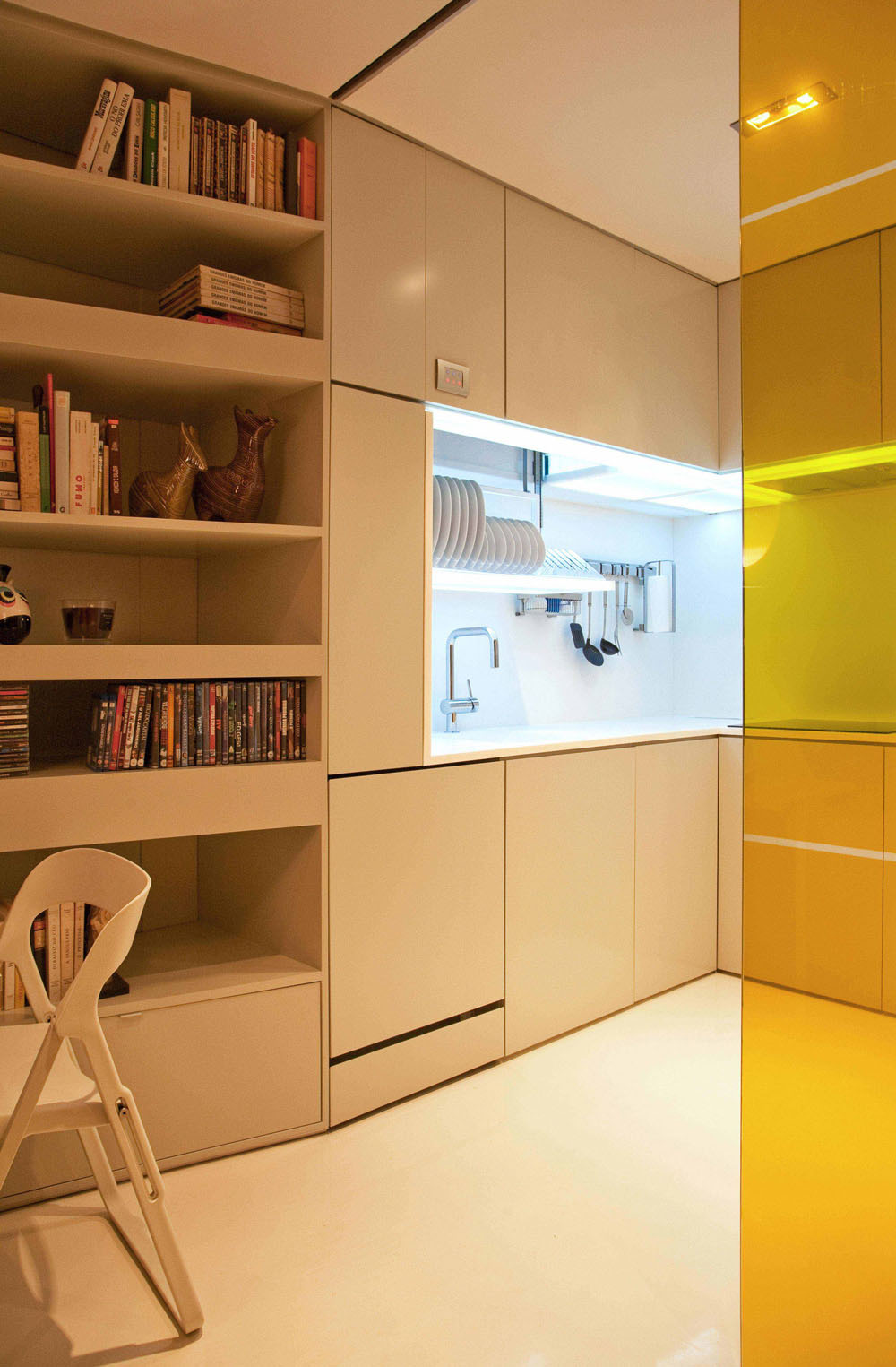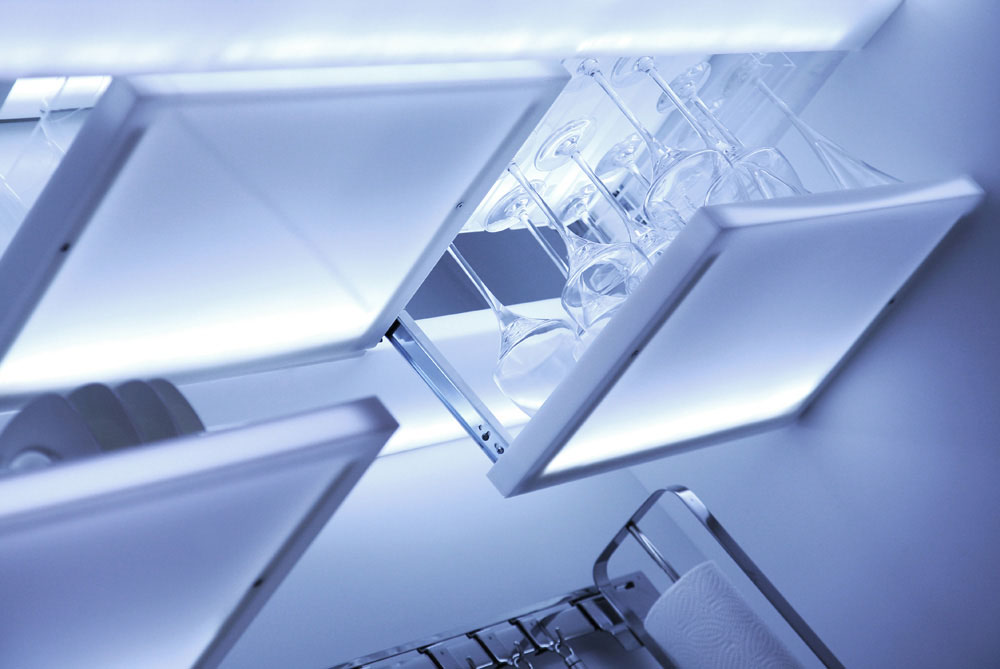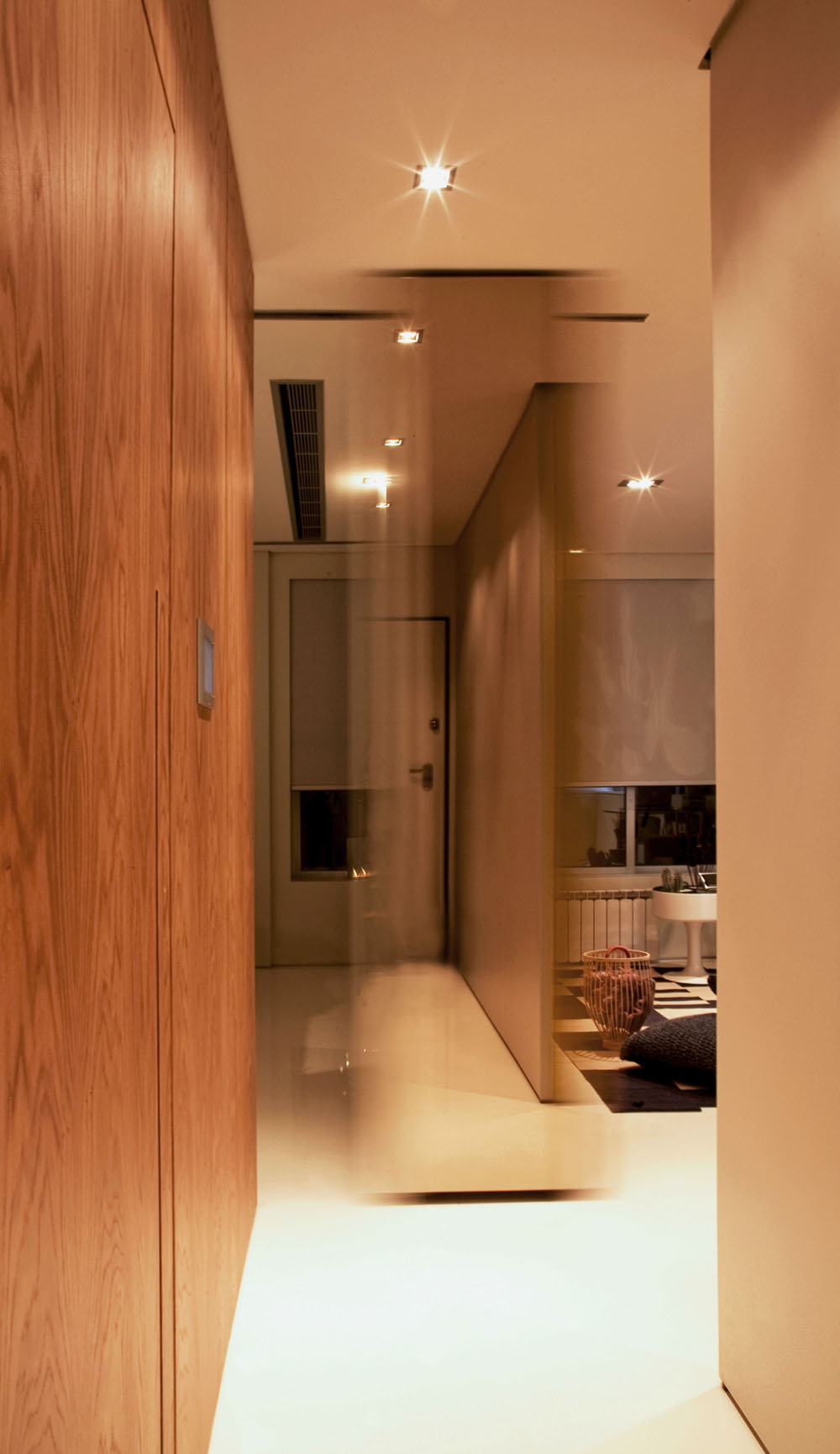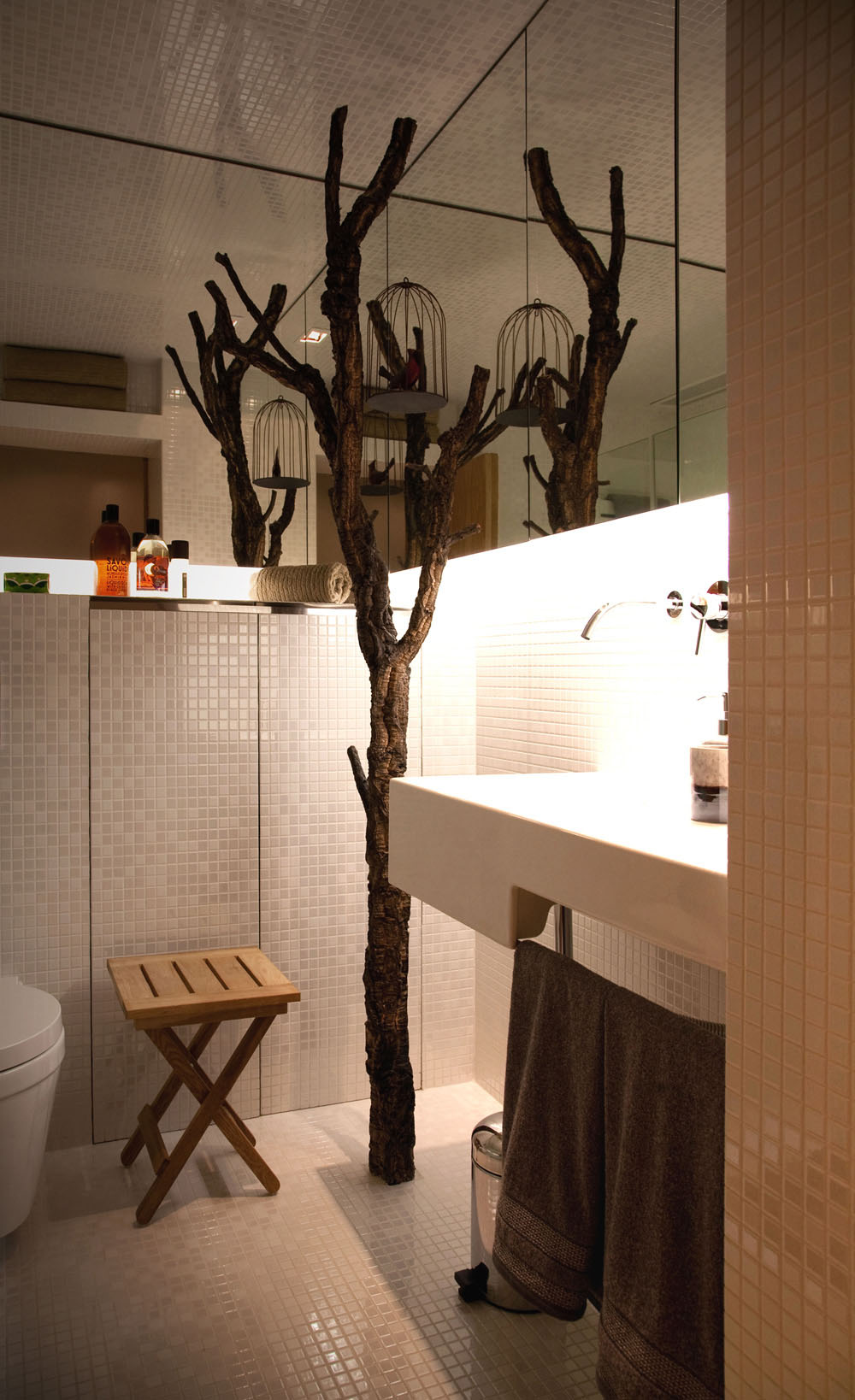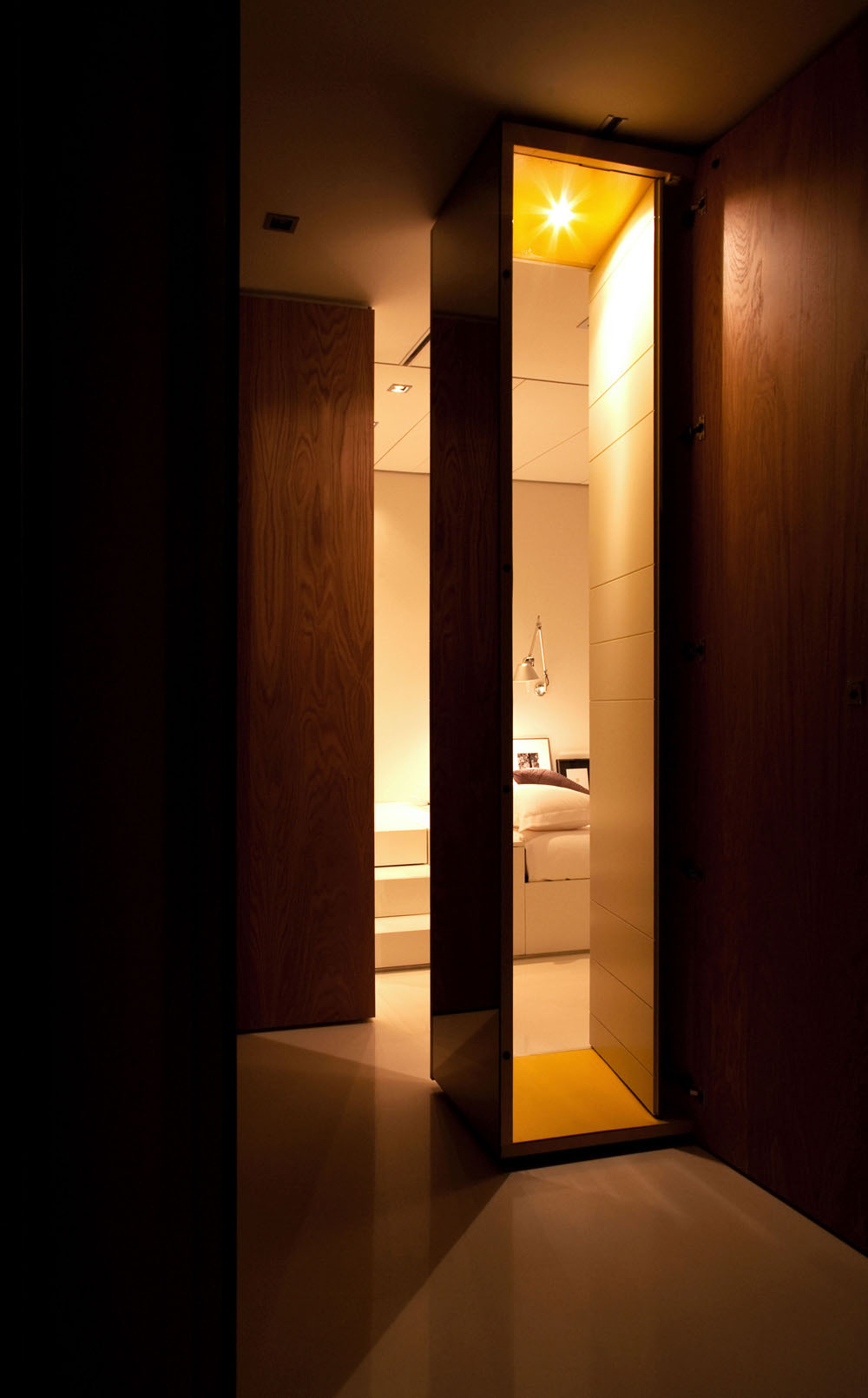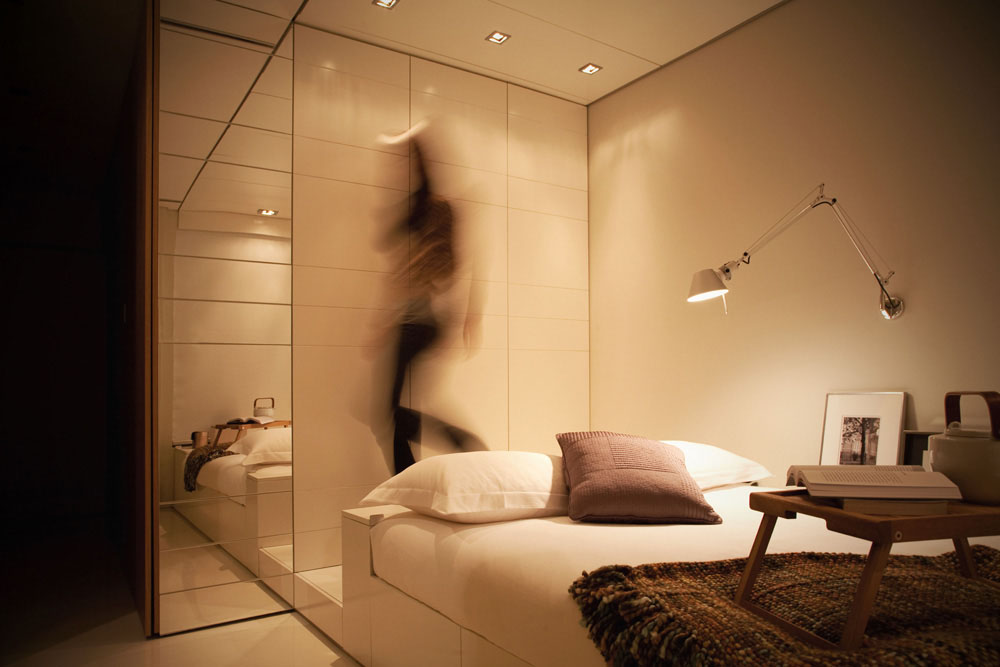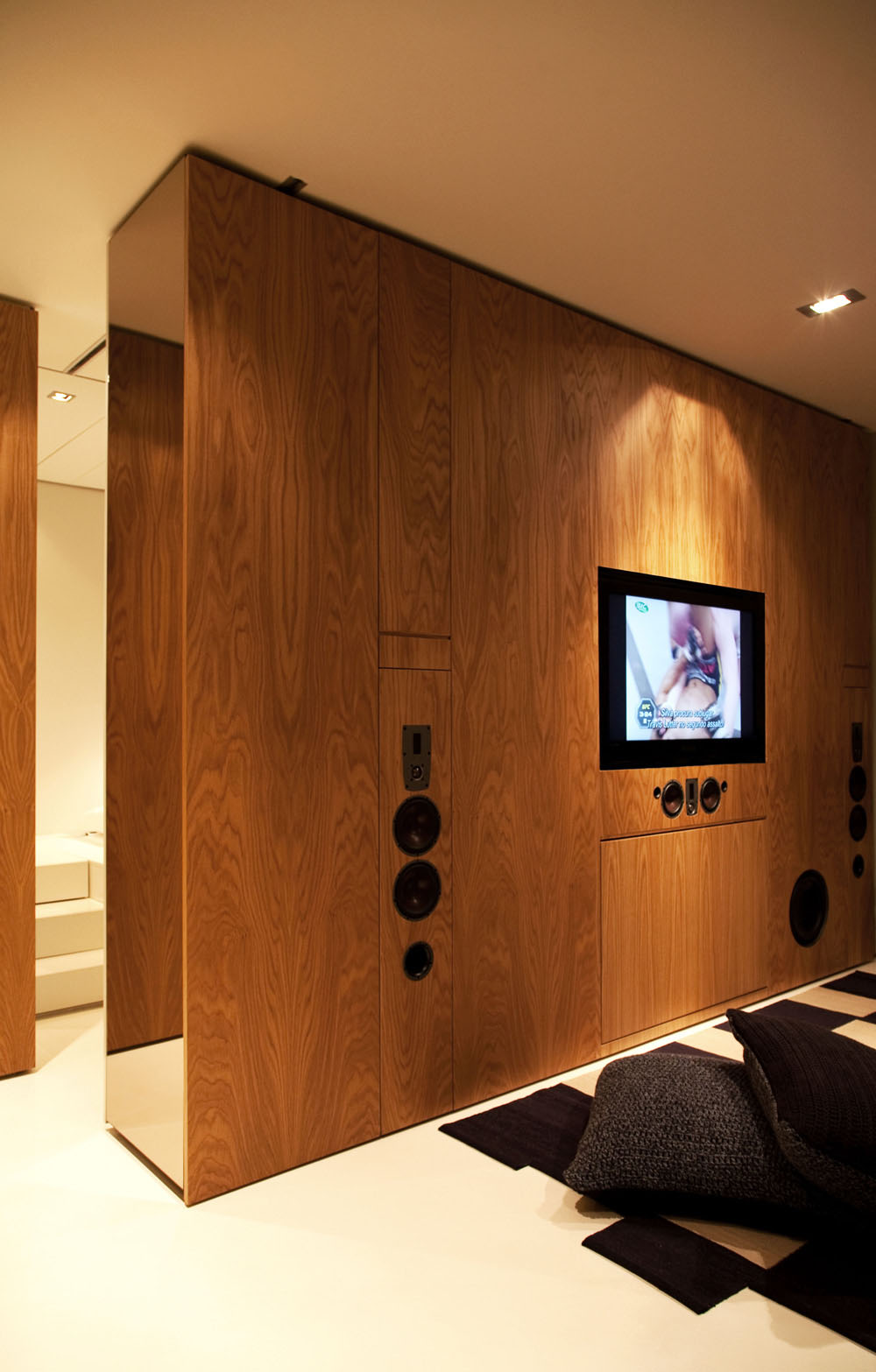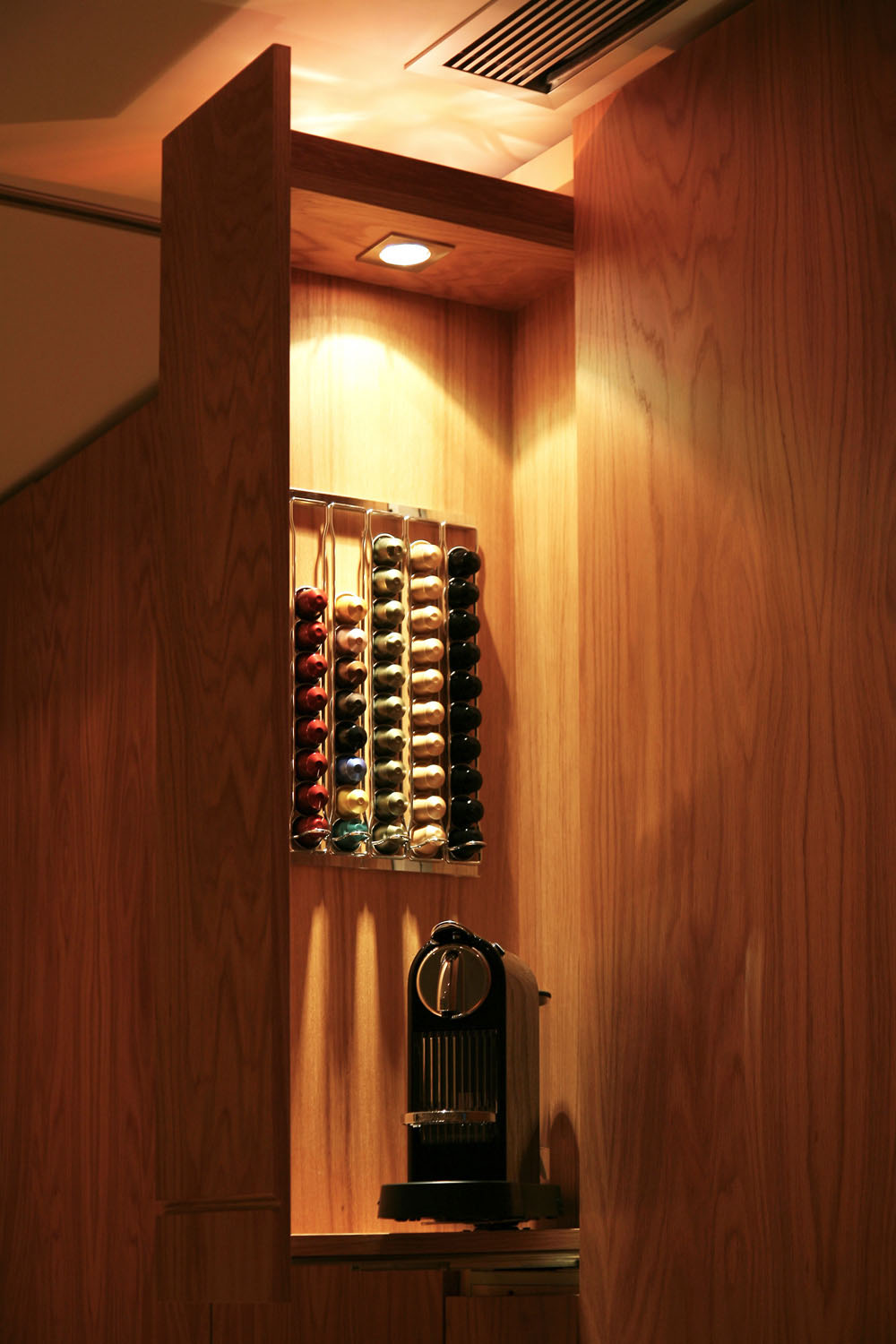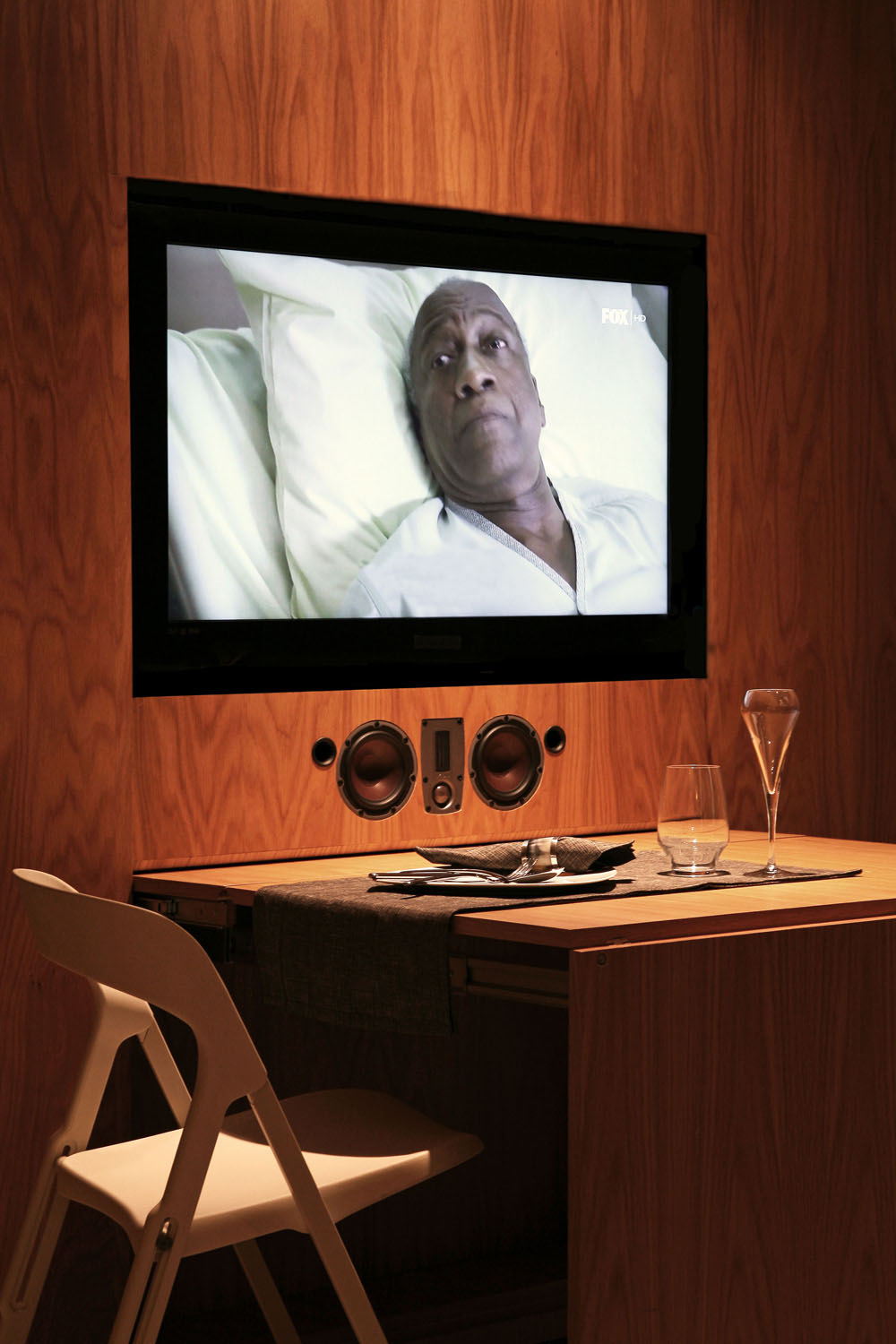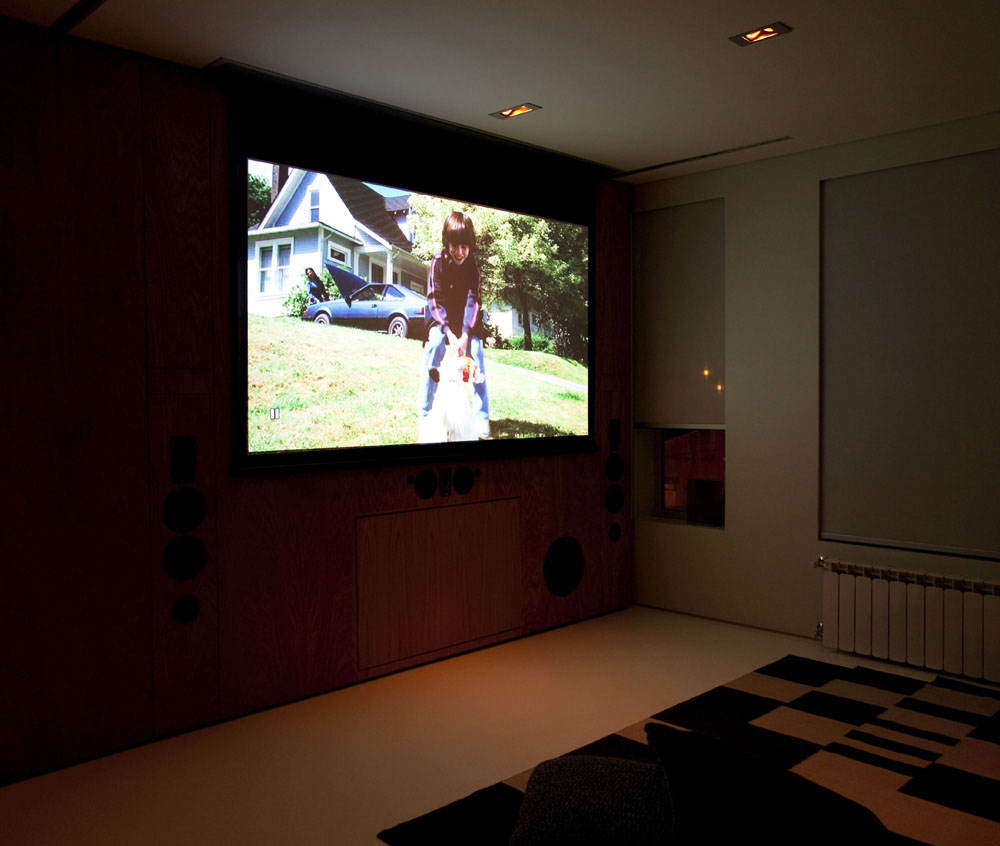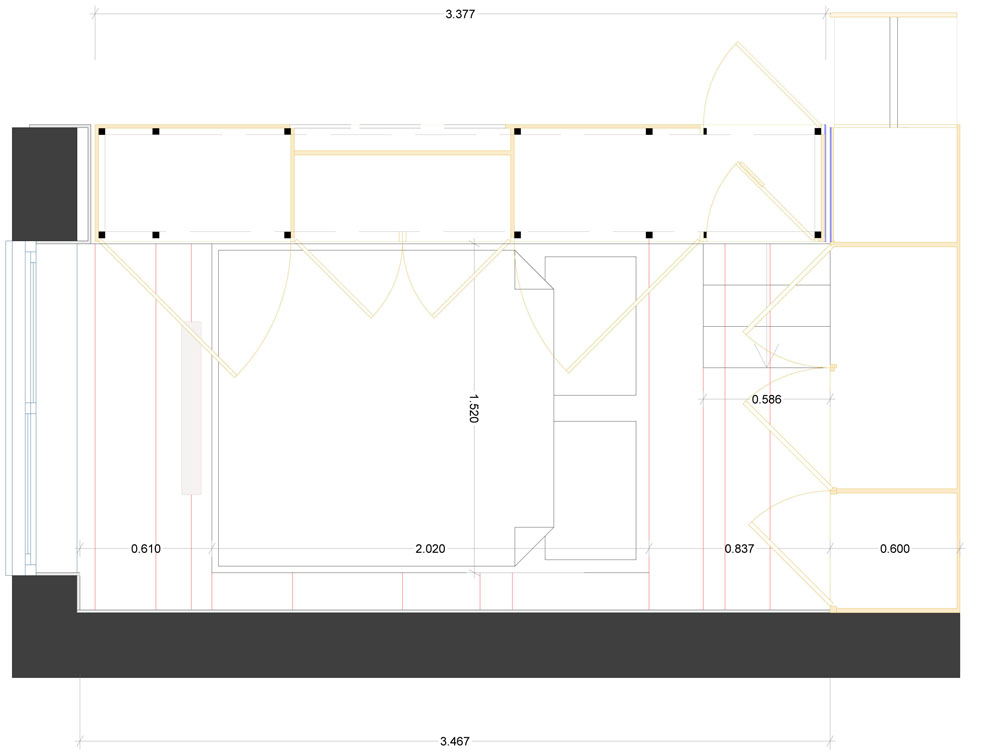 Via: ArchDaily