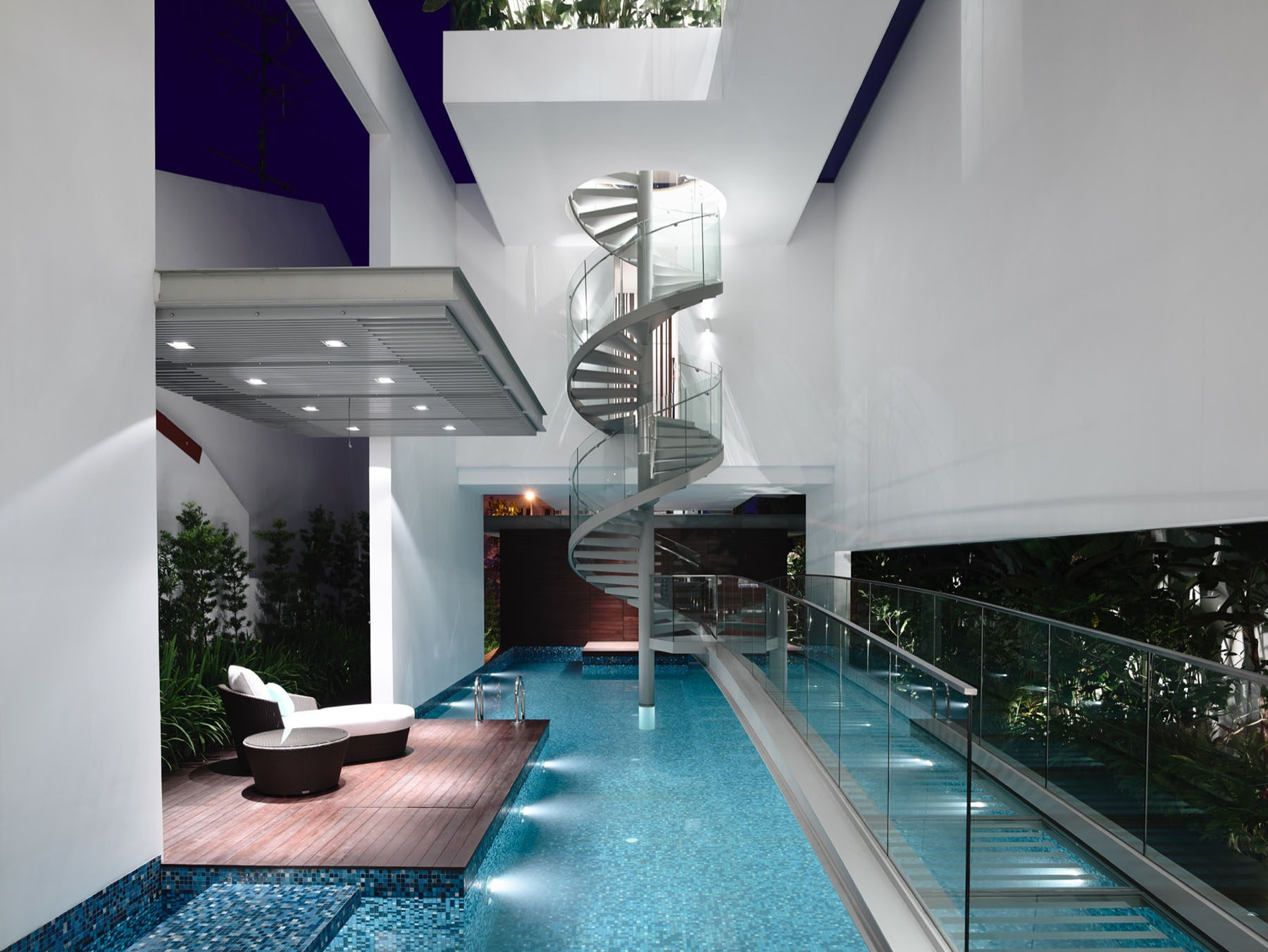 Designed by Hyla Architects, the entrance of the house located at 19 Jln Angin Laut in Singapore is elevated above the ground, one has to ascend a glass spiral staircase to enter the house.
One also has to cross a glass bridge which spans across a swimming pool before entering the main living room.
This modern home has a sleek exterior façade and nestles gently into a garden.