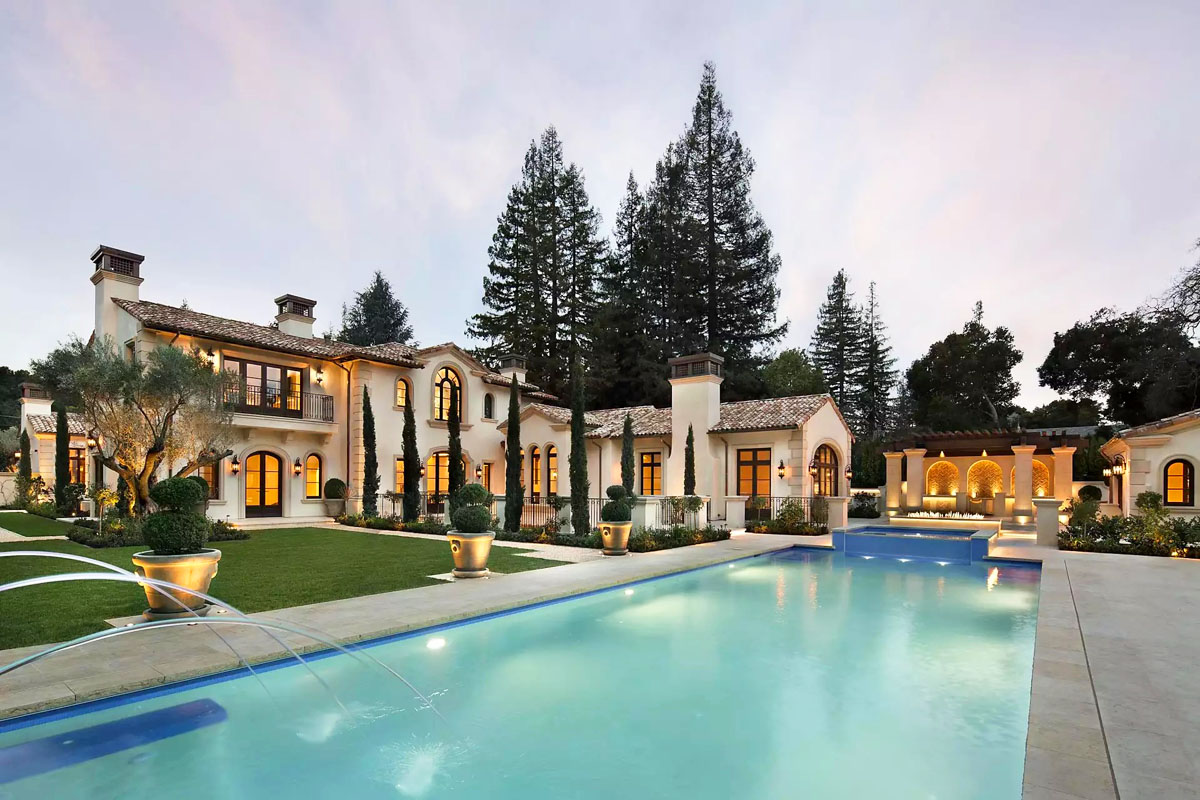 This impeccably crafted Mediterranean villa in Atherton, California sits on a sprawling palatial estate with patios, lush gardens and seamless transition between indoors and out.
The exquisite 16,468-square-foot Italian-style residence features archway entry, columns, mahogany and terracotta tile shingles.
The loggia is placed beyond an expansive arched portico and passes by a reflecting pool in the brick courtyard. The hallway stretches all the way to the front door, creating enough space for hosting a party.
There is a fire pit and an outdoor kitchen between the main house and the 1,188-square-foot one-bedroom guest house.
Landscaping by Stringham Design Landscape Architecture includes rows of hedges and topiaries flanking the formal pool with water features.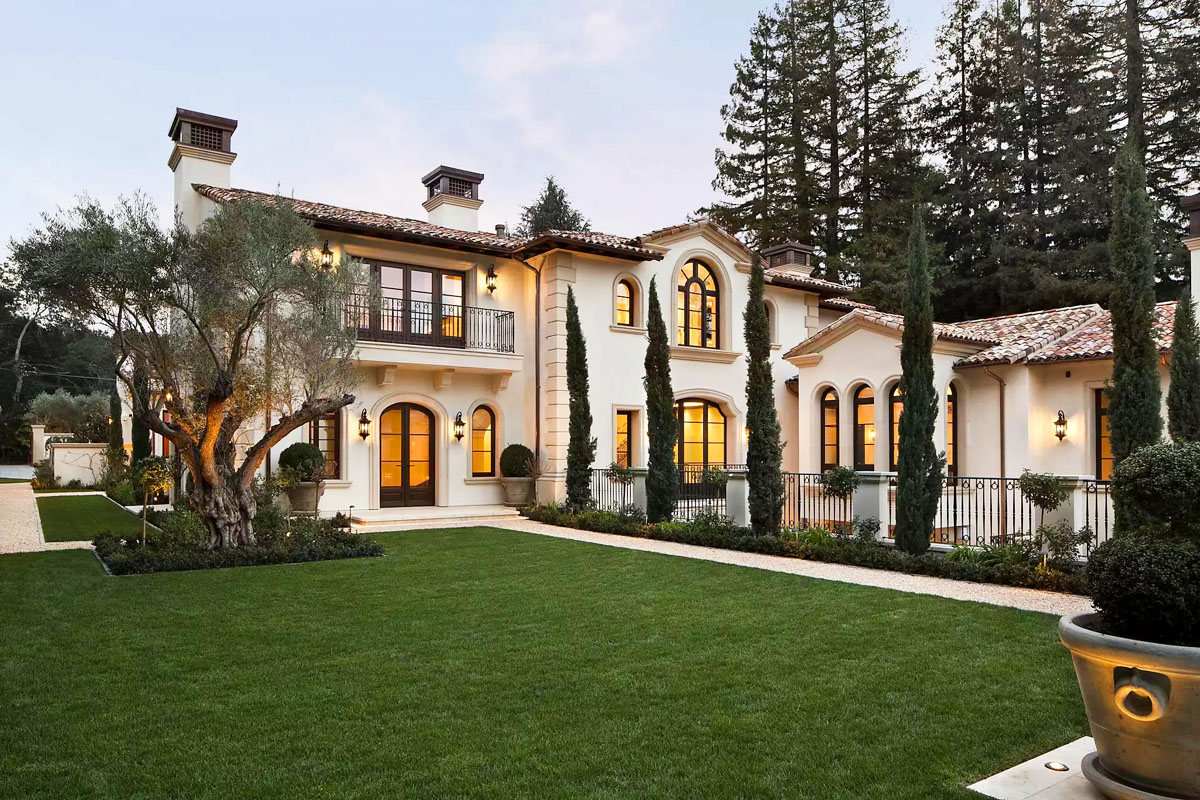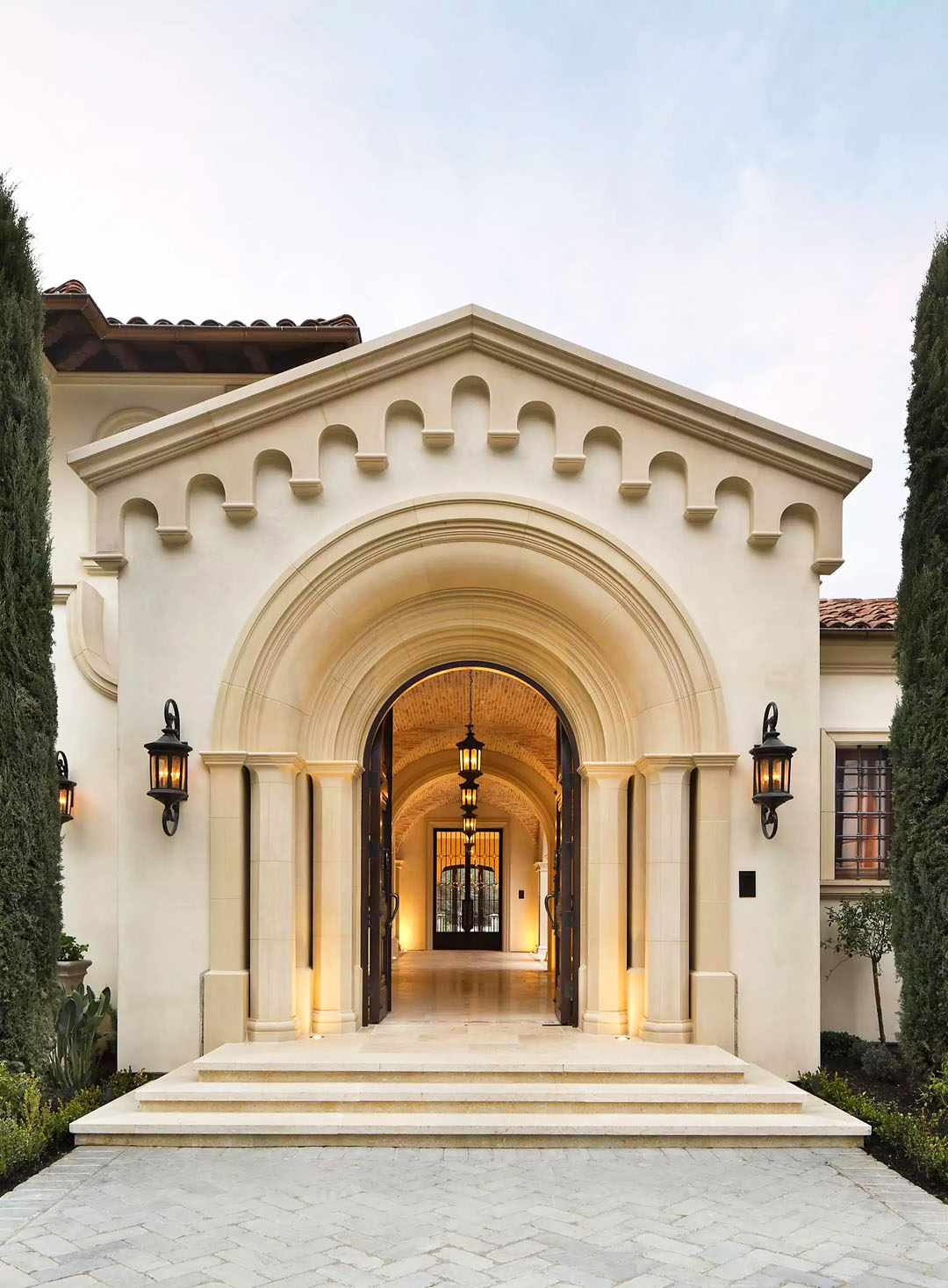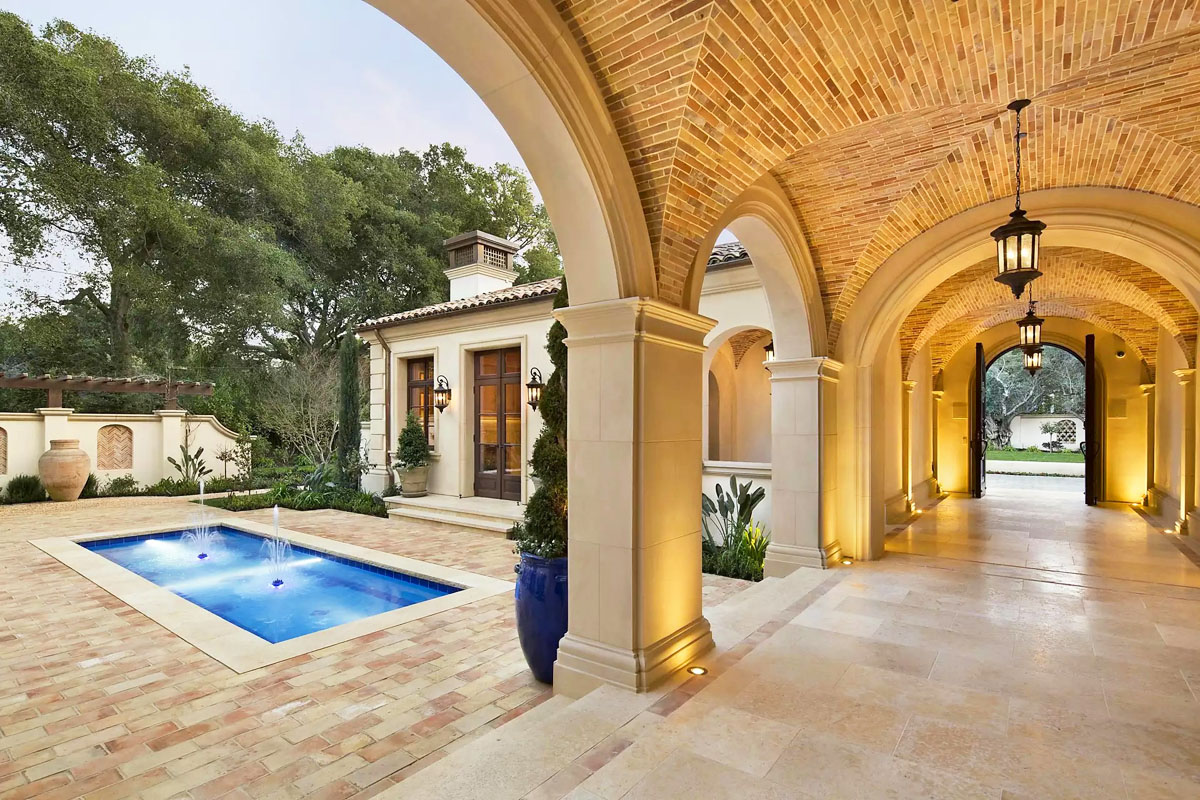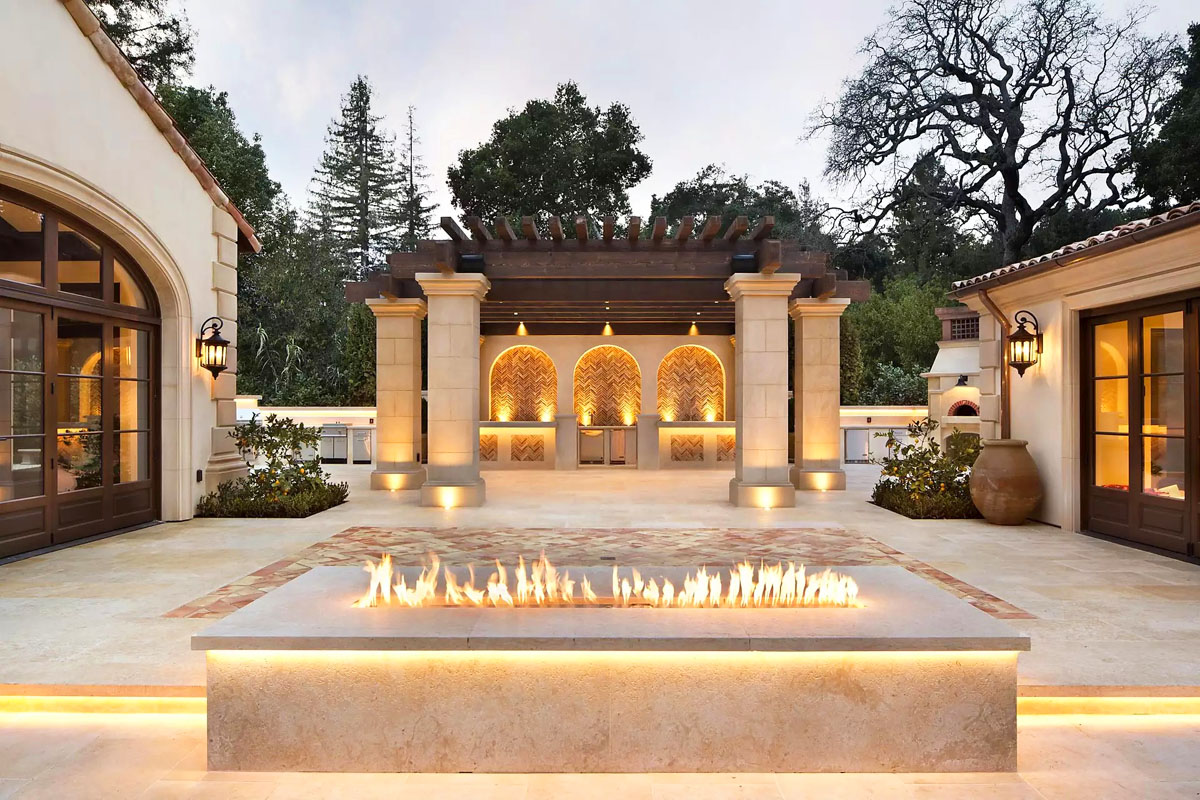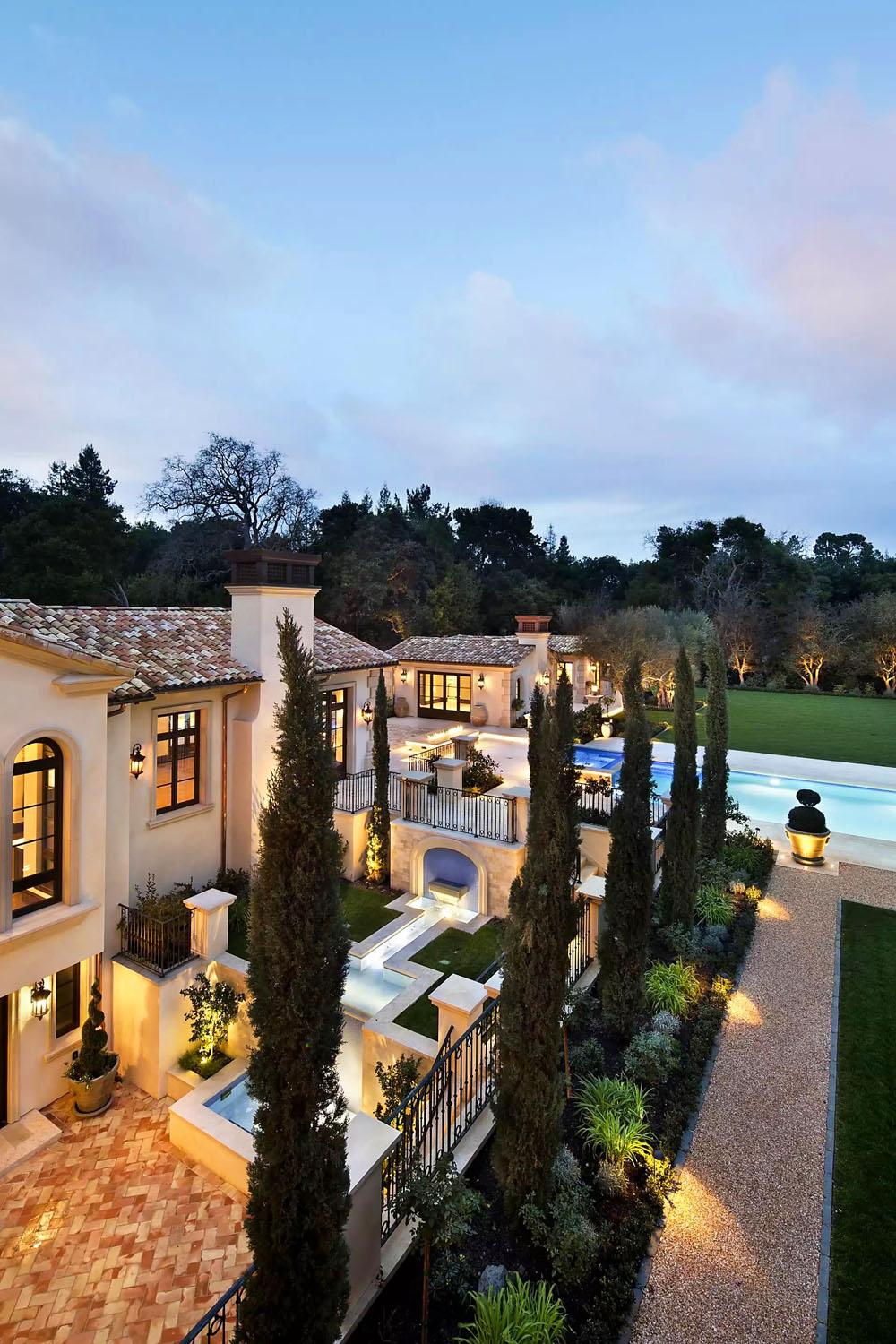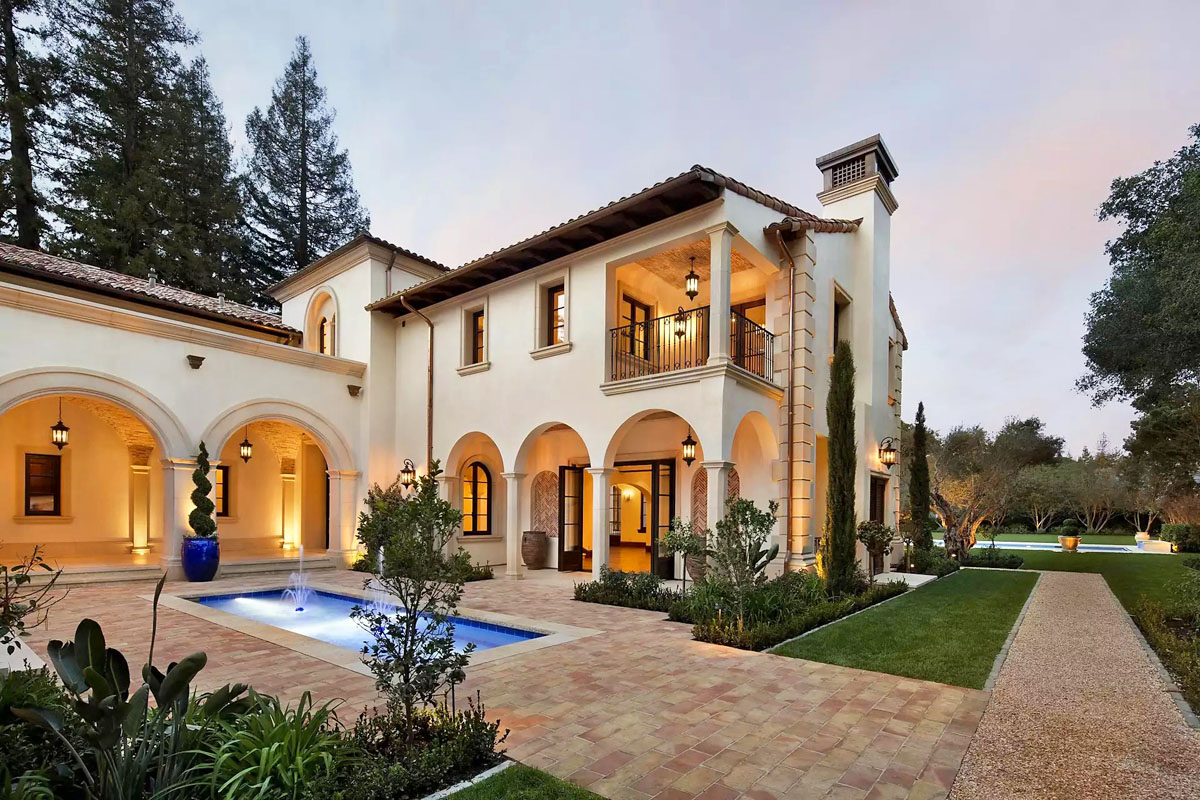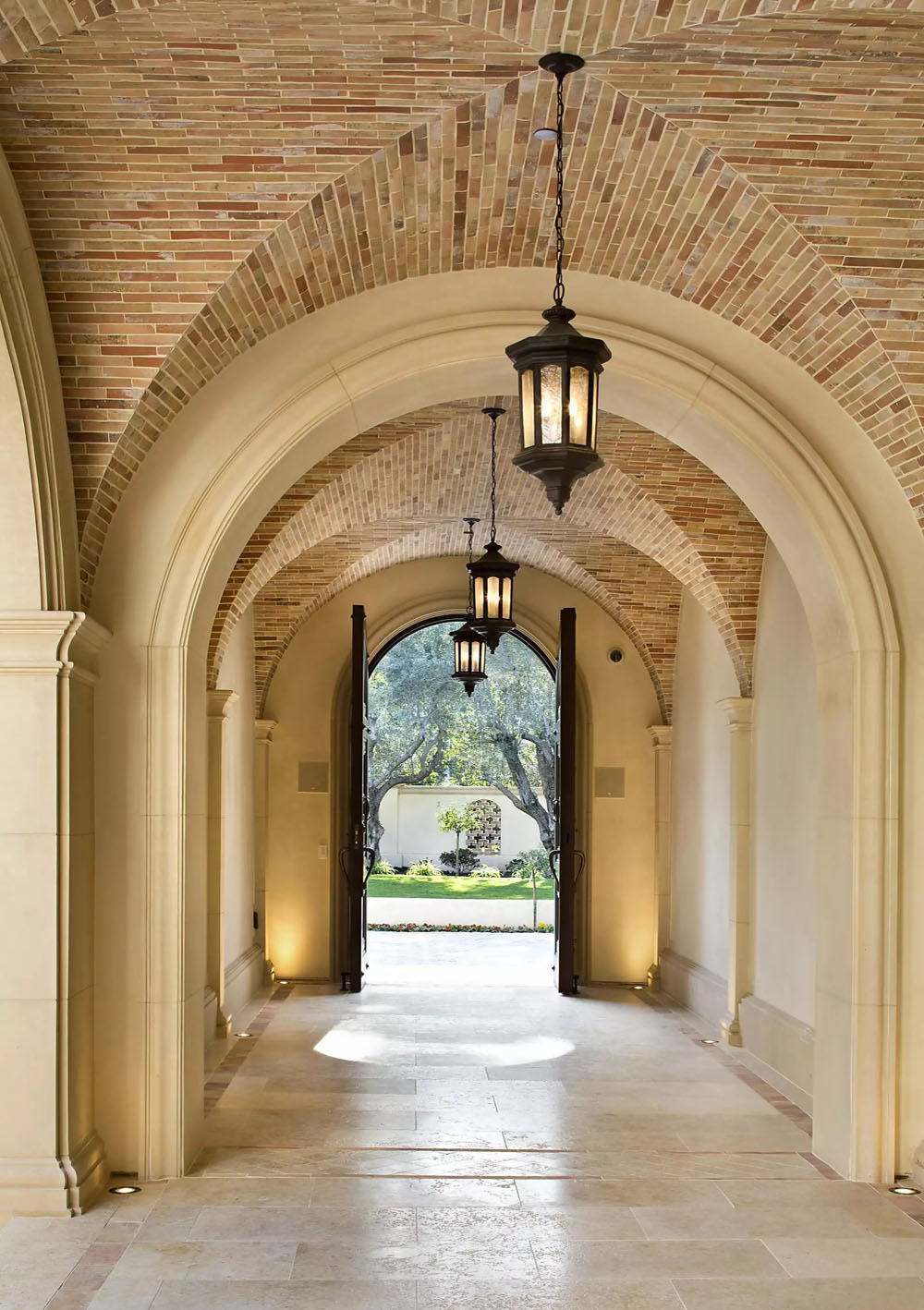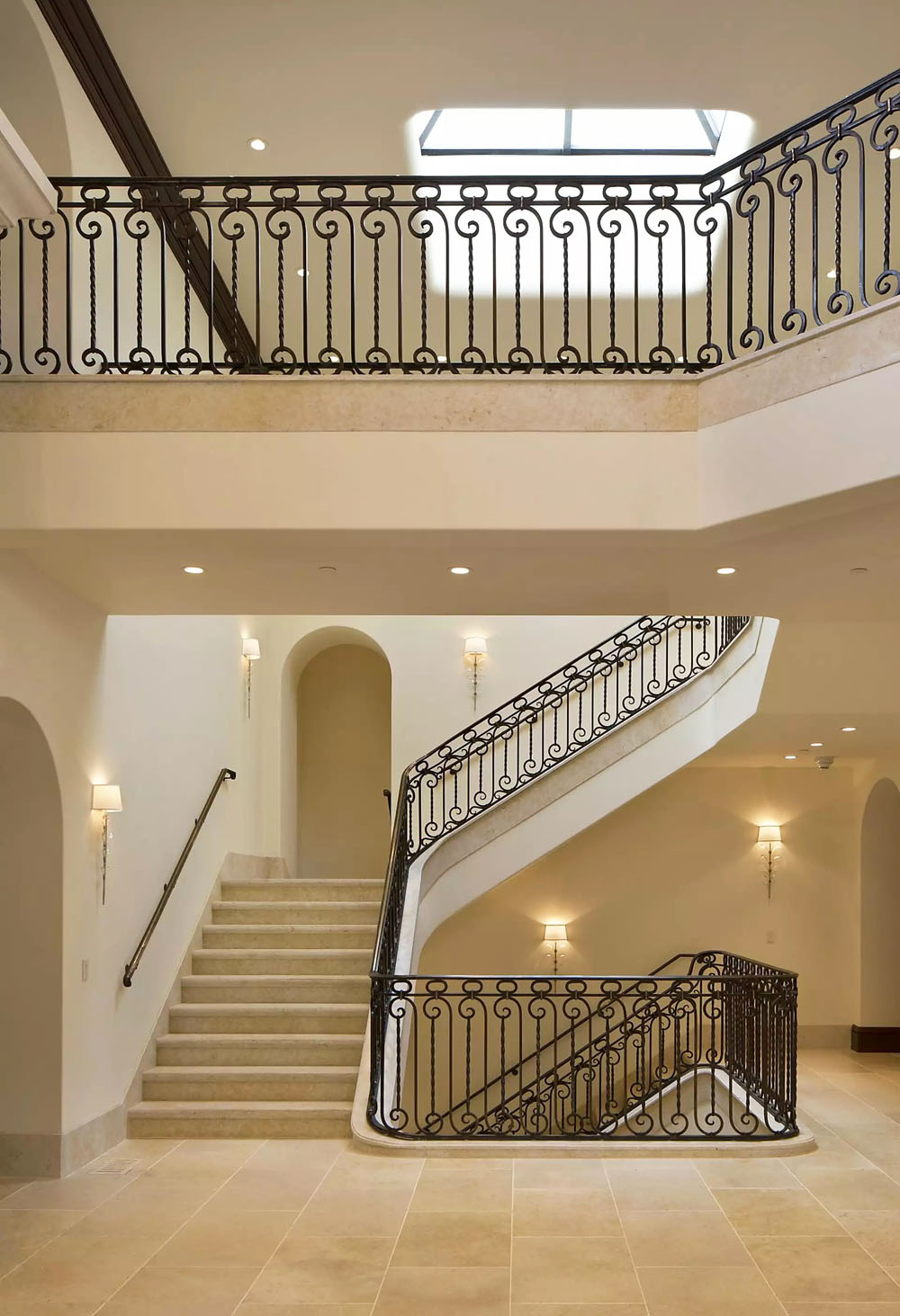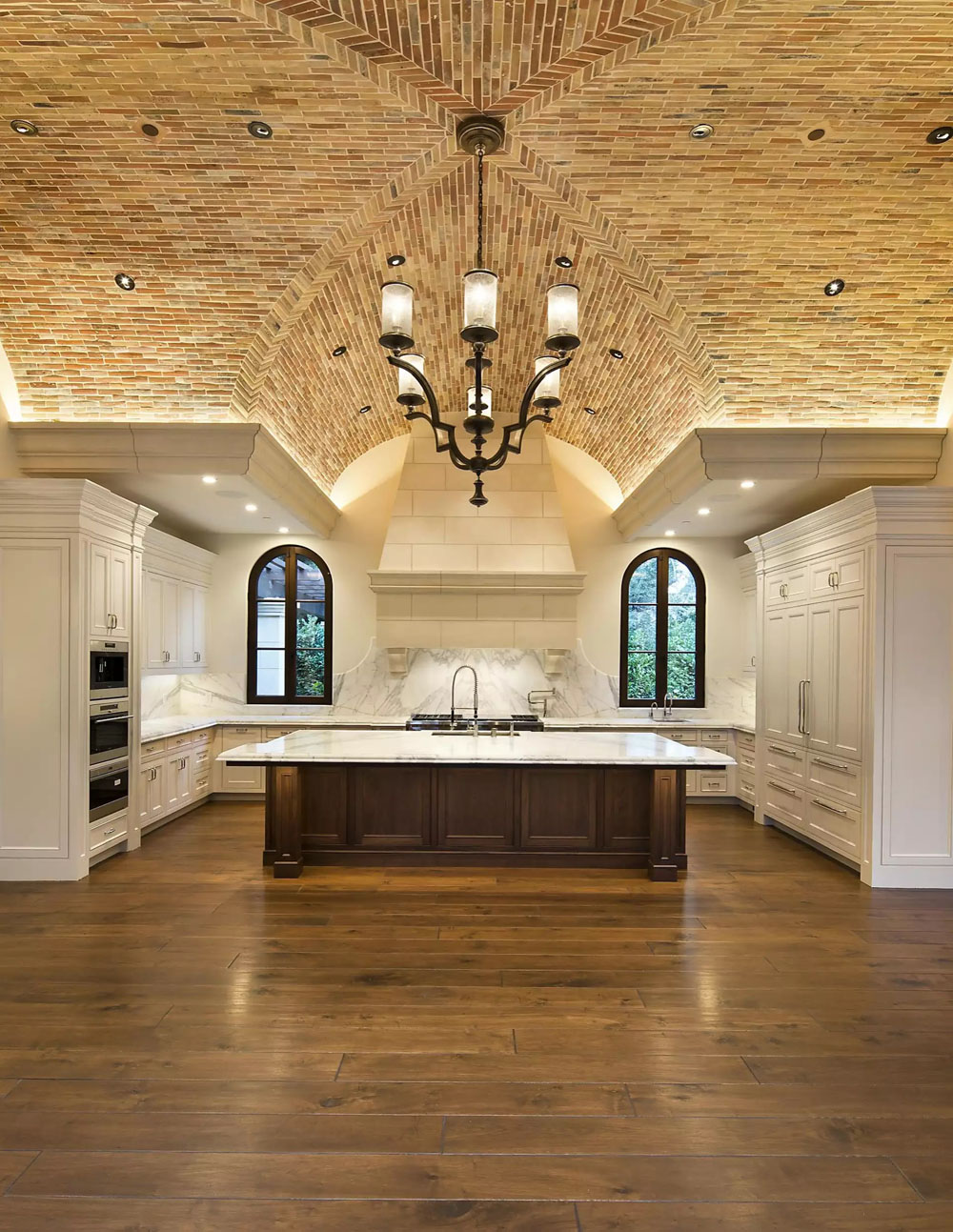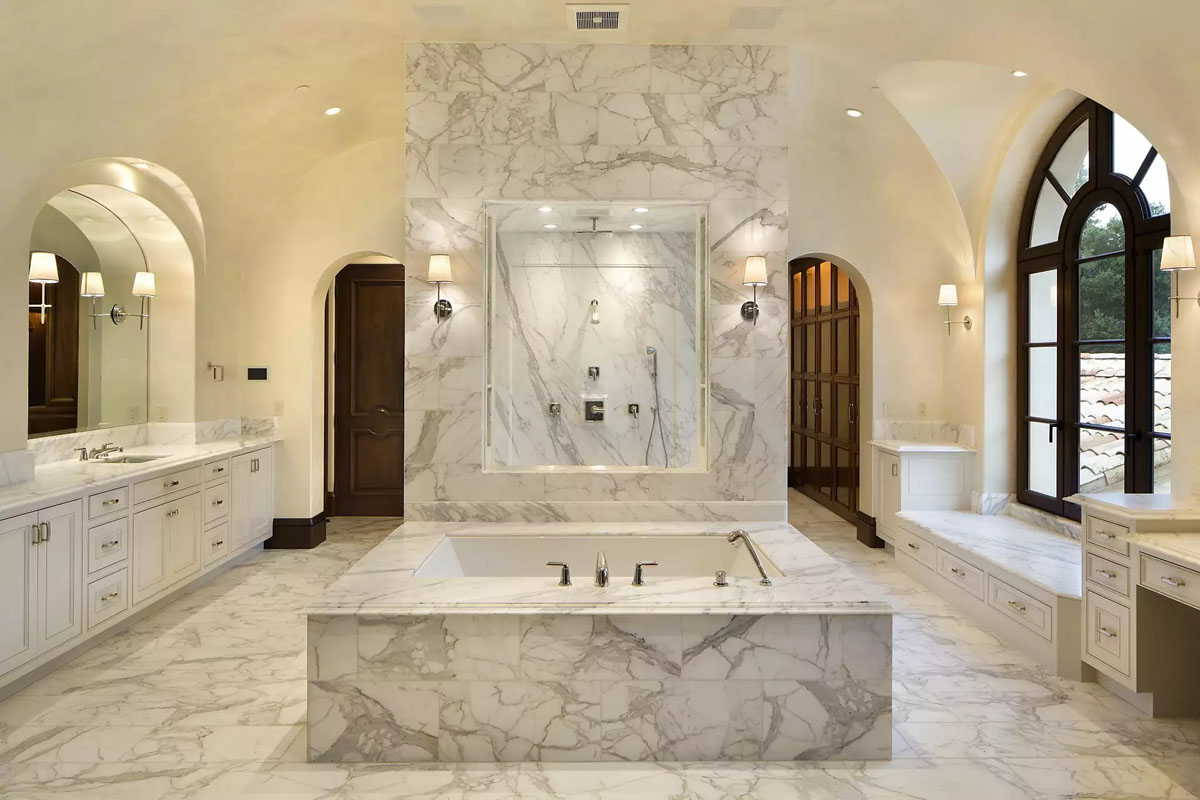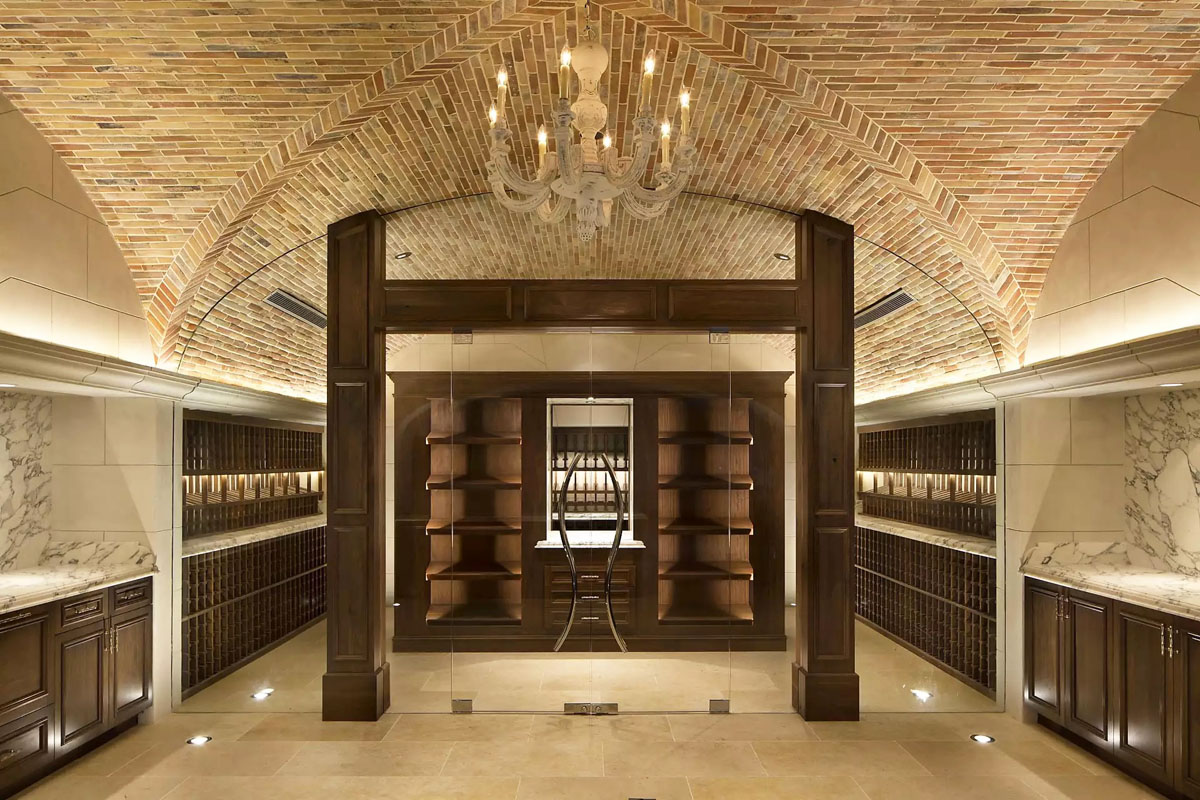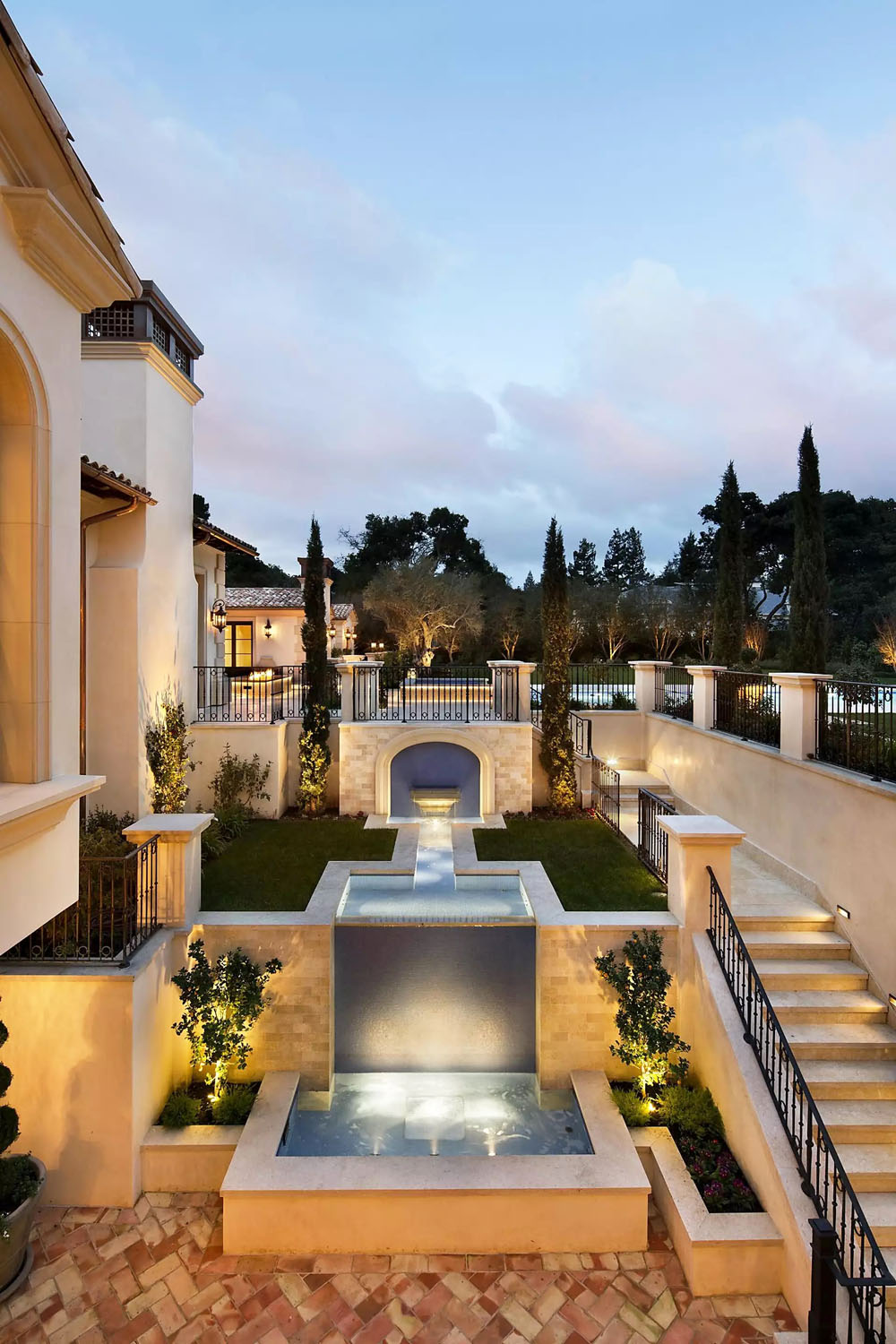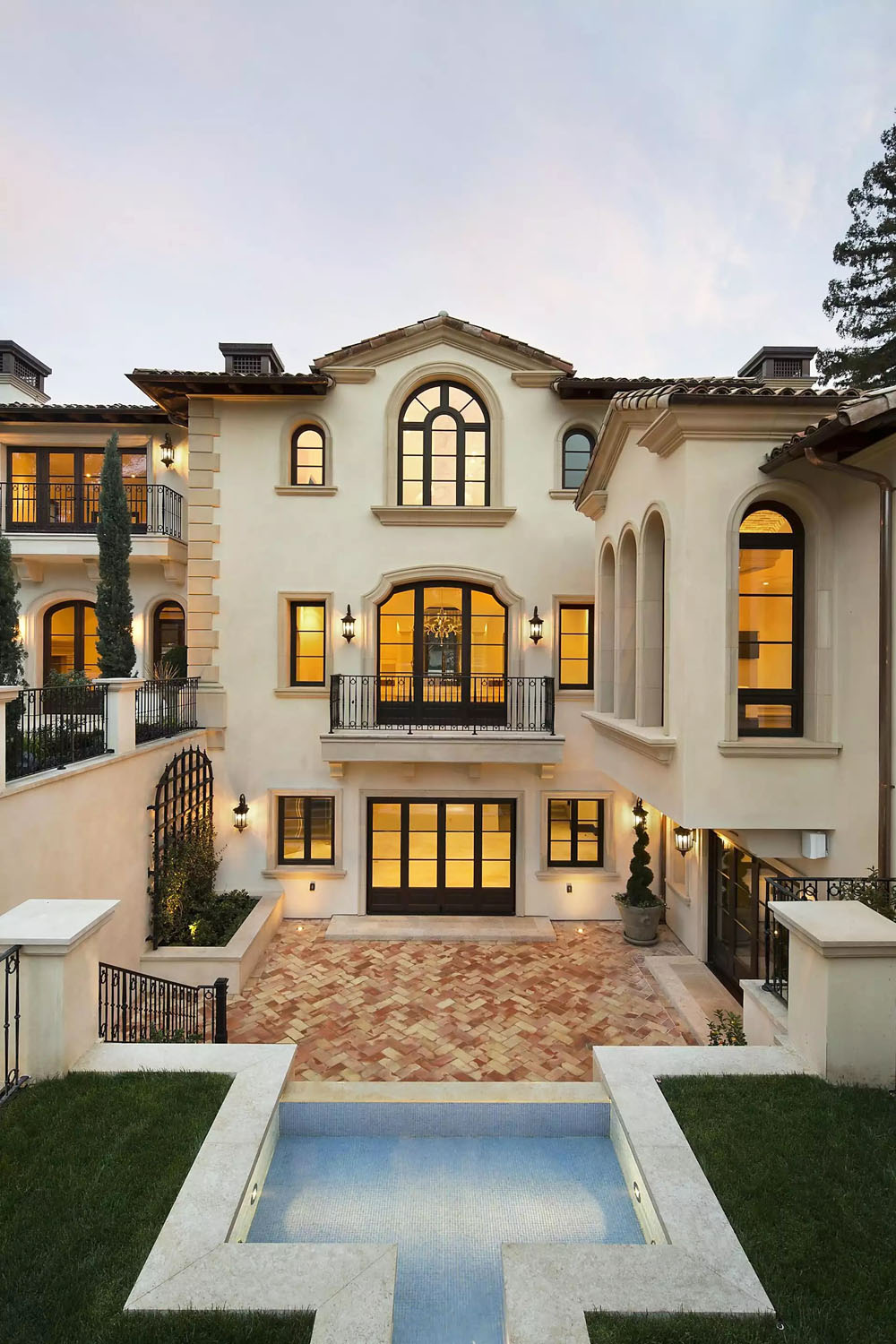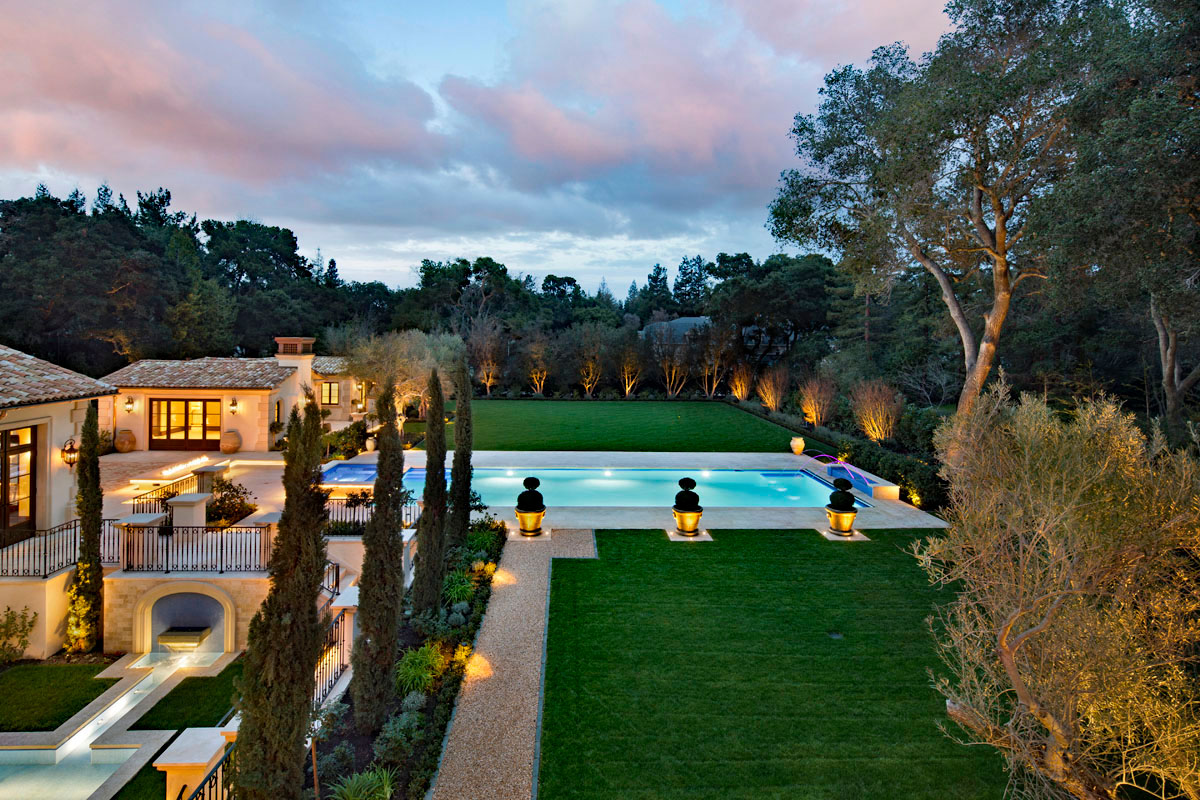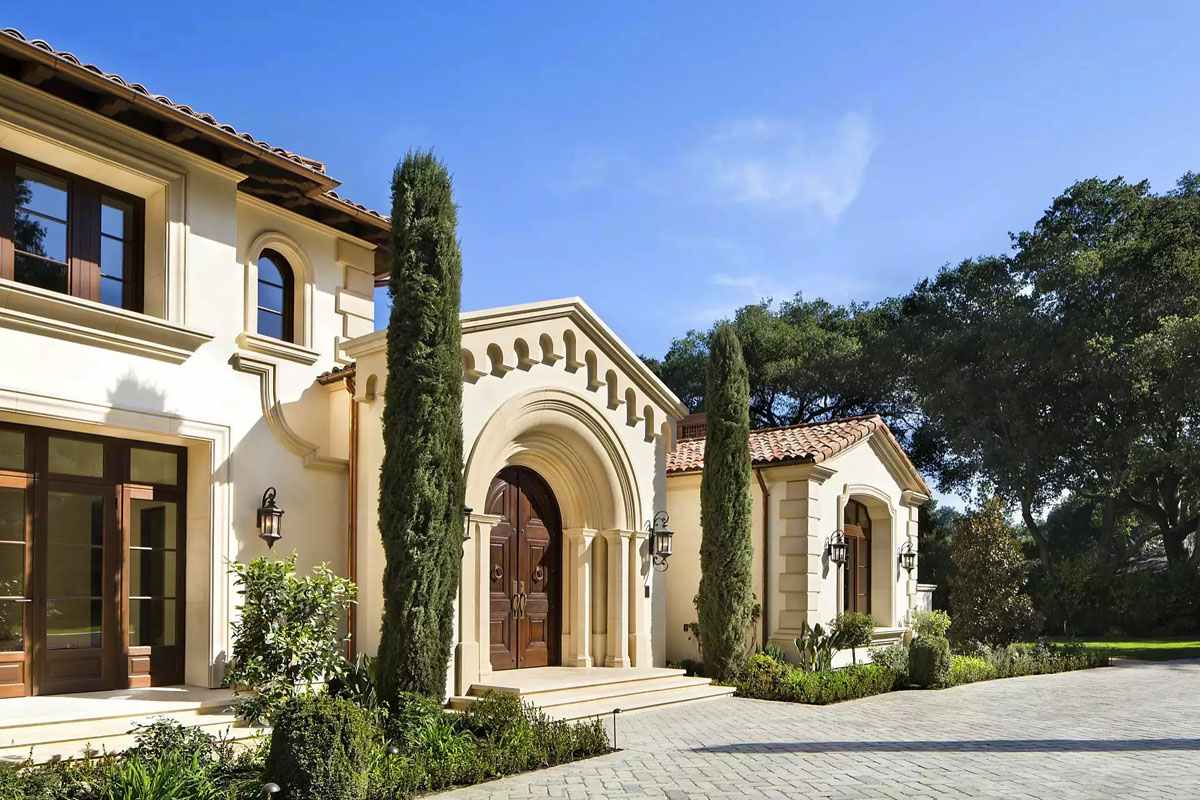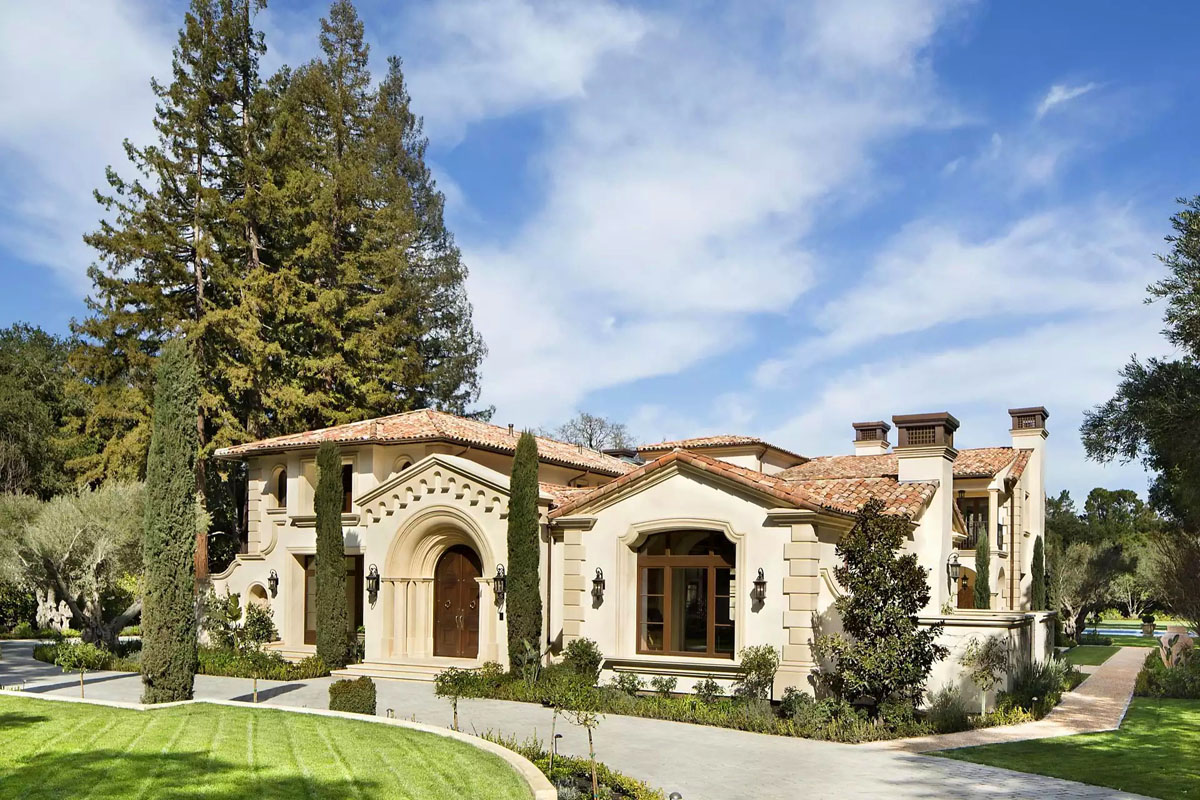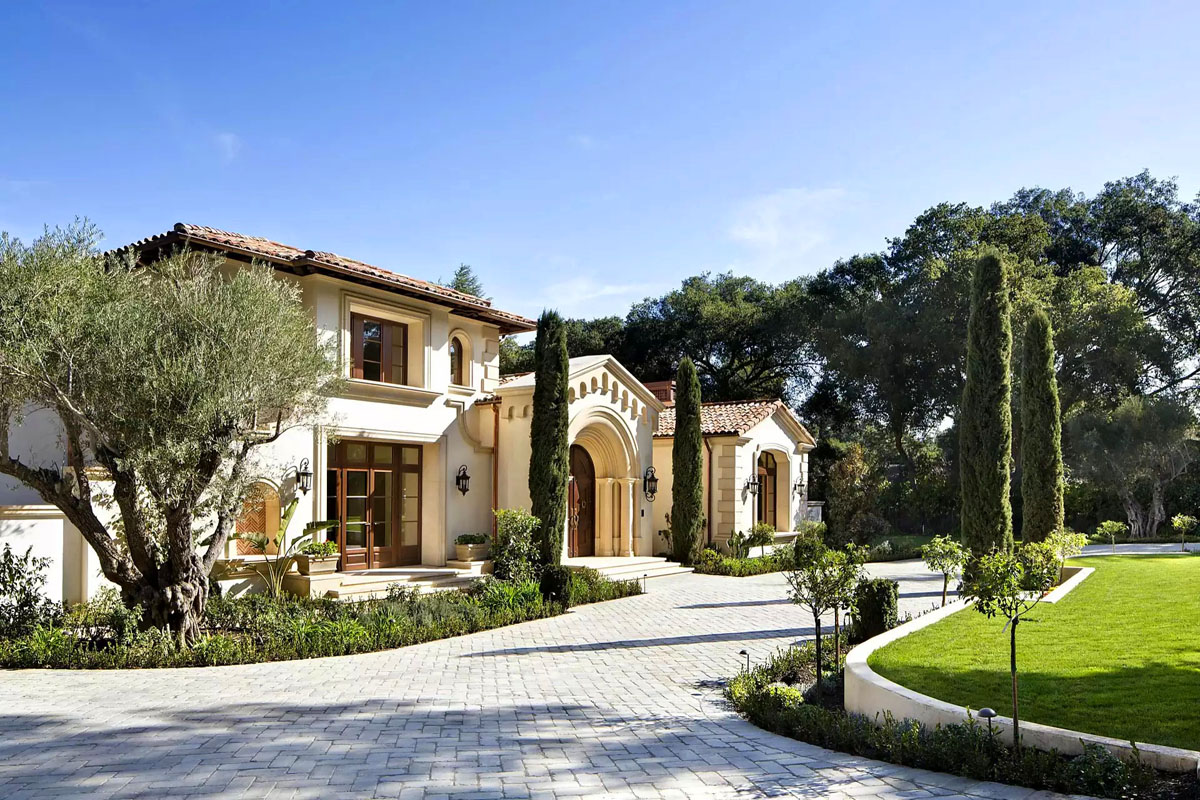 See Also: Beautiful Italian Style Villa in La Quinta: The Ultimate Desert Hideaway
Via: SFG