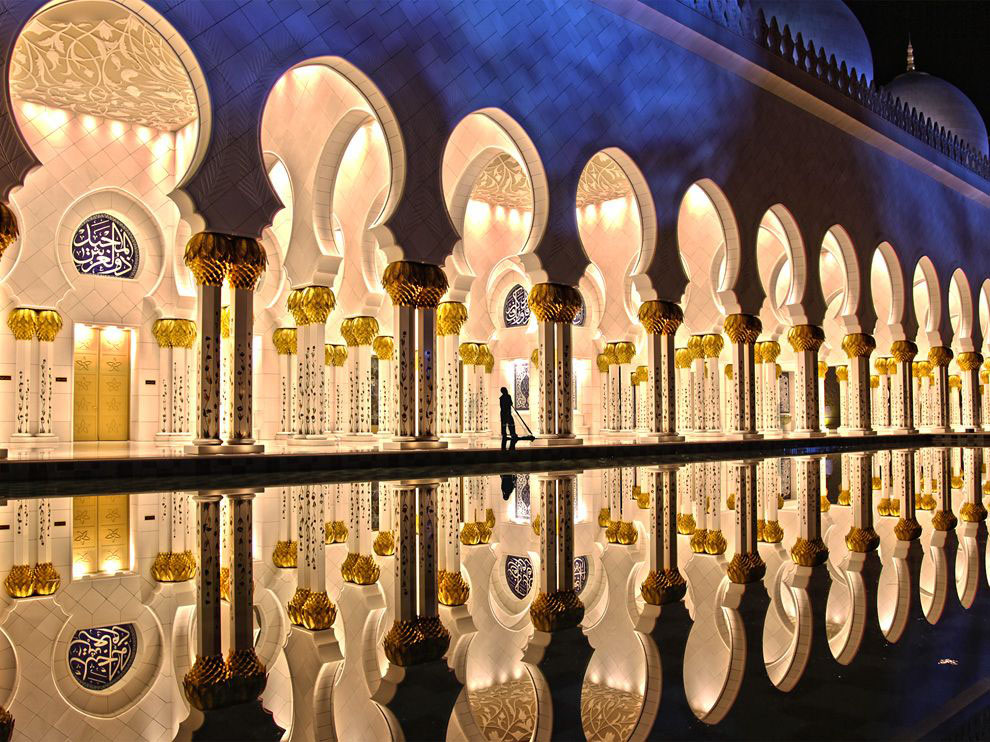 Sheikh Zayed Grand Mosque is an imposing religious and national landmark in Abu Dhabi, United Arab Emirates. Initiated by the late president HH Sheikh Zayed bin Sultan Al Nahyan, the Sheikh Zayed Grand Mosque's architectural design is a blend of Moroccan and traditional Turkish with many global features.
The Grand Mosque features 82 domes of Moroccan design all decorated with white marble. It has approximately 1,000 columns in its outer areas which are clad with more than 20,000 marble panels inlaid with semi-precious stones.
The main prayer hall features the world's largest chandelier under the main dome, as well as the world's largest hand-knotted carpet made in Iran.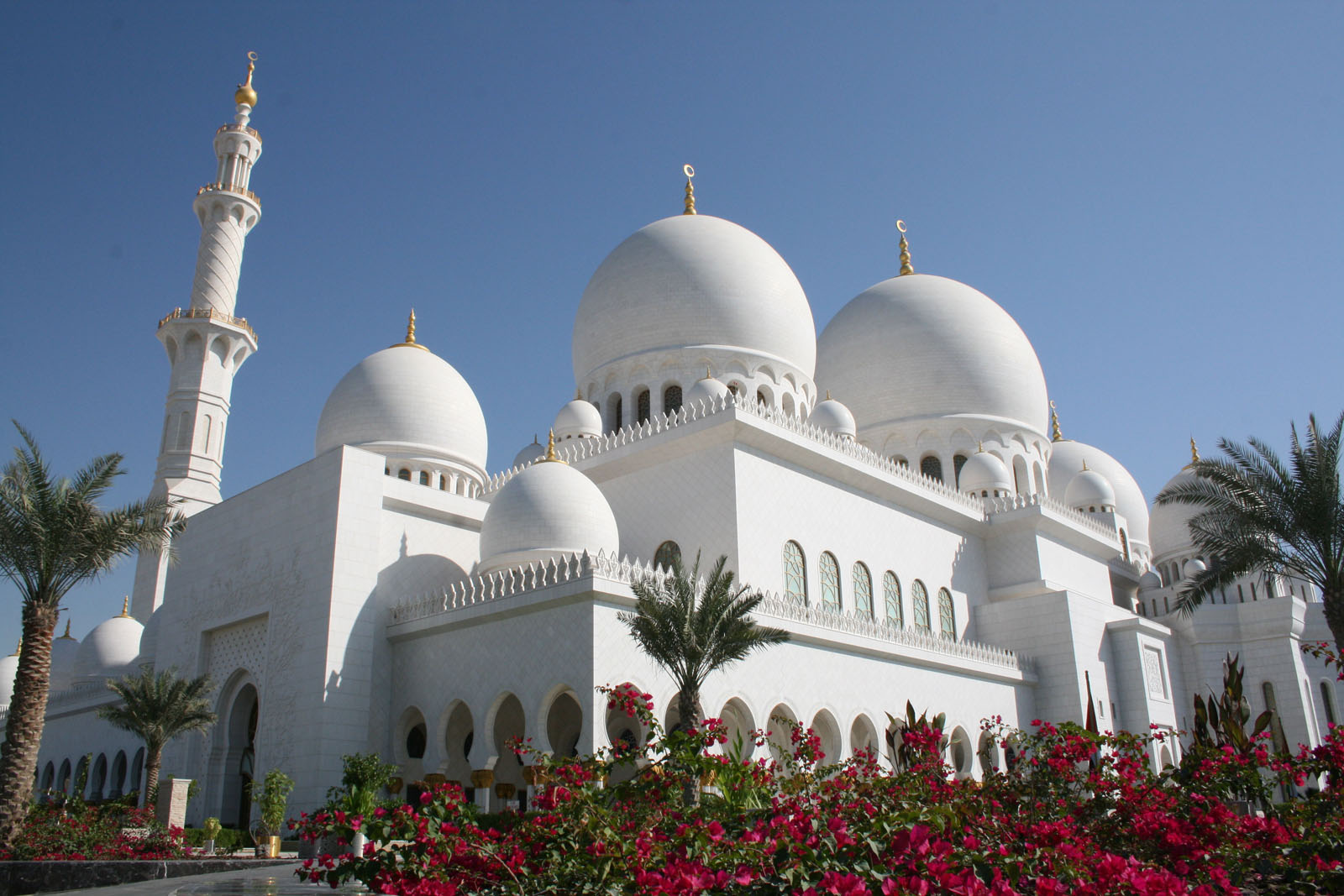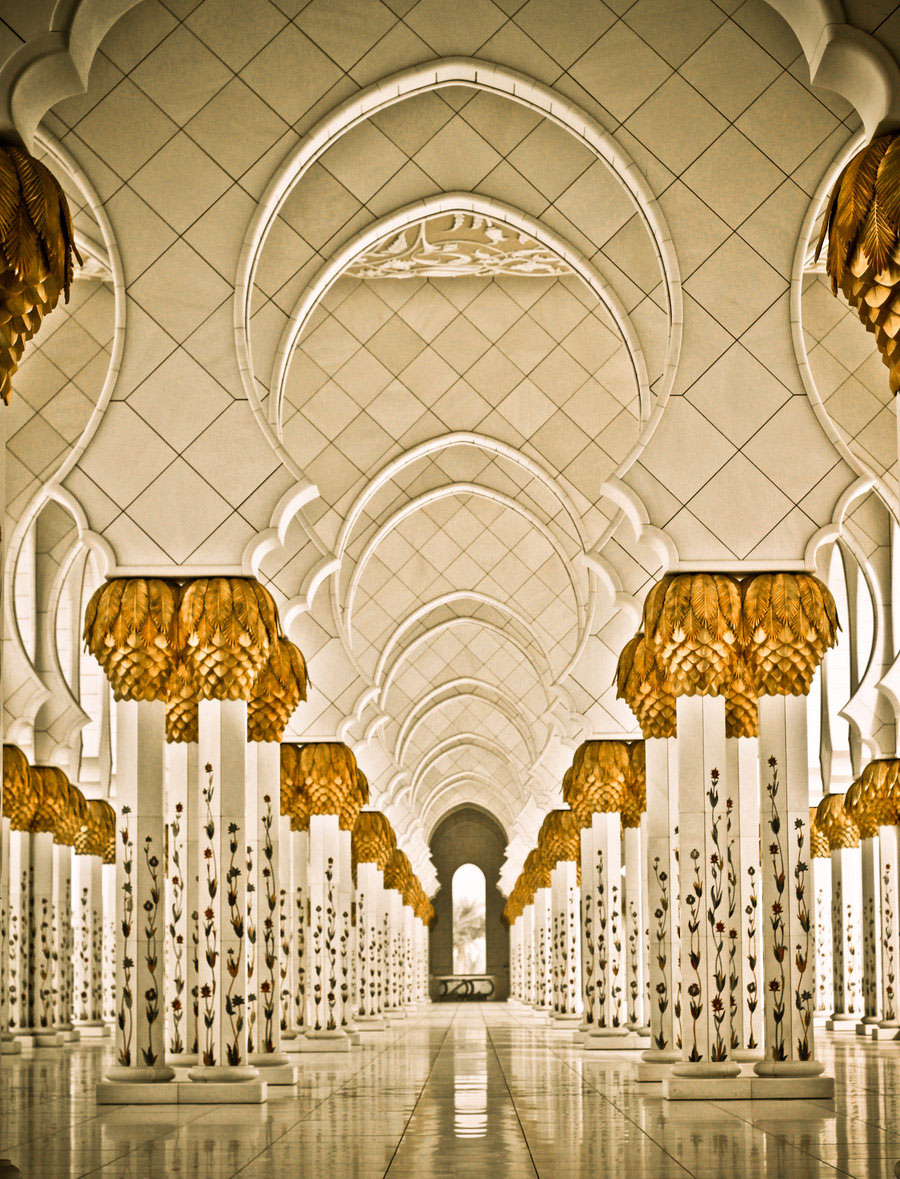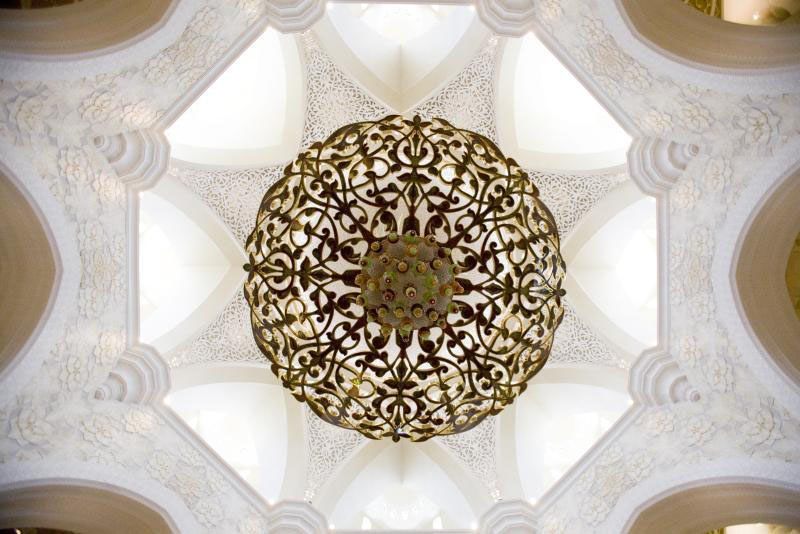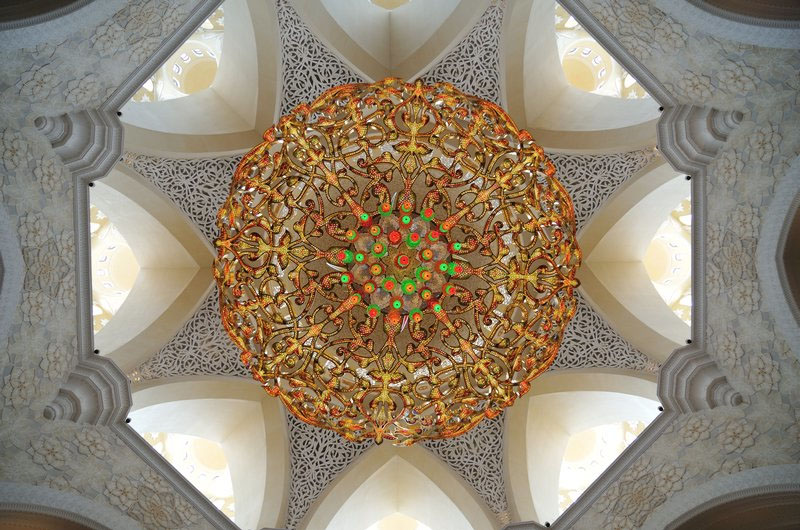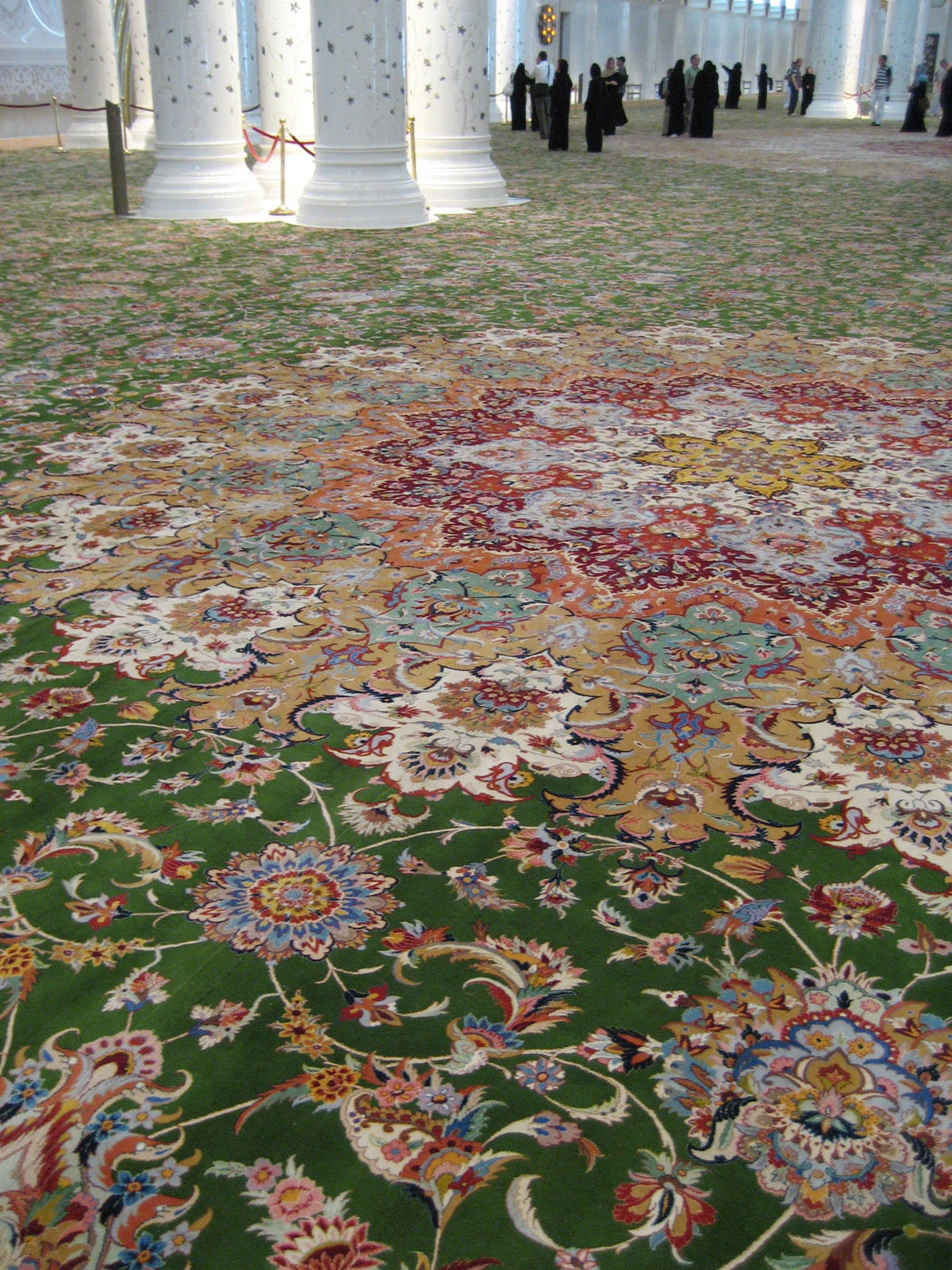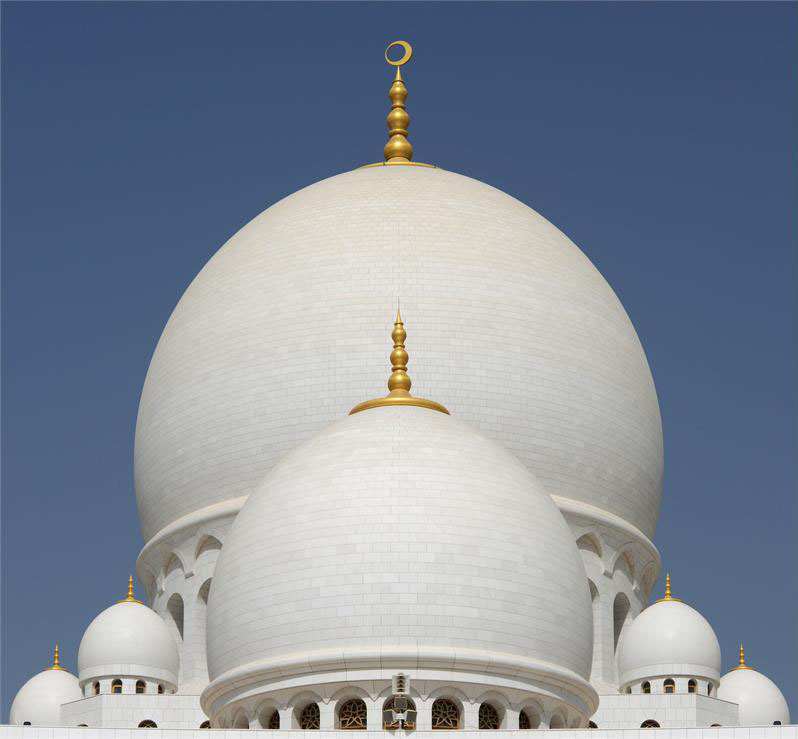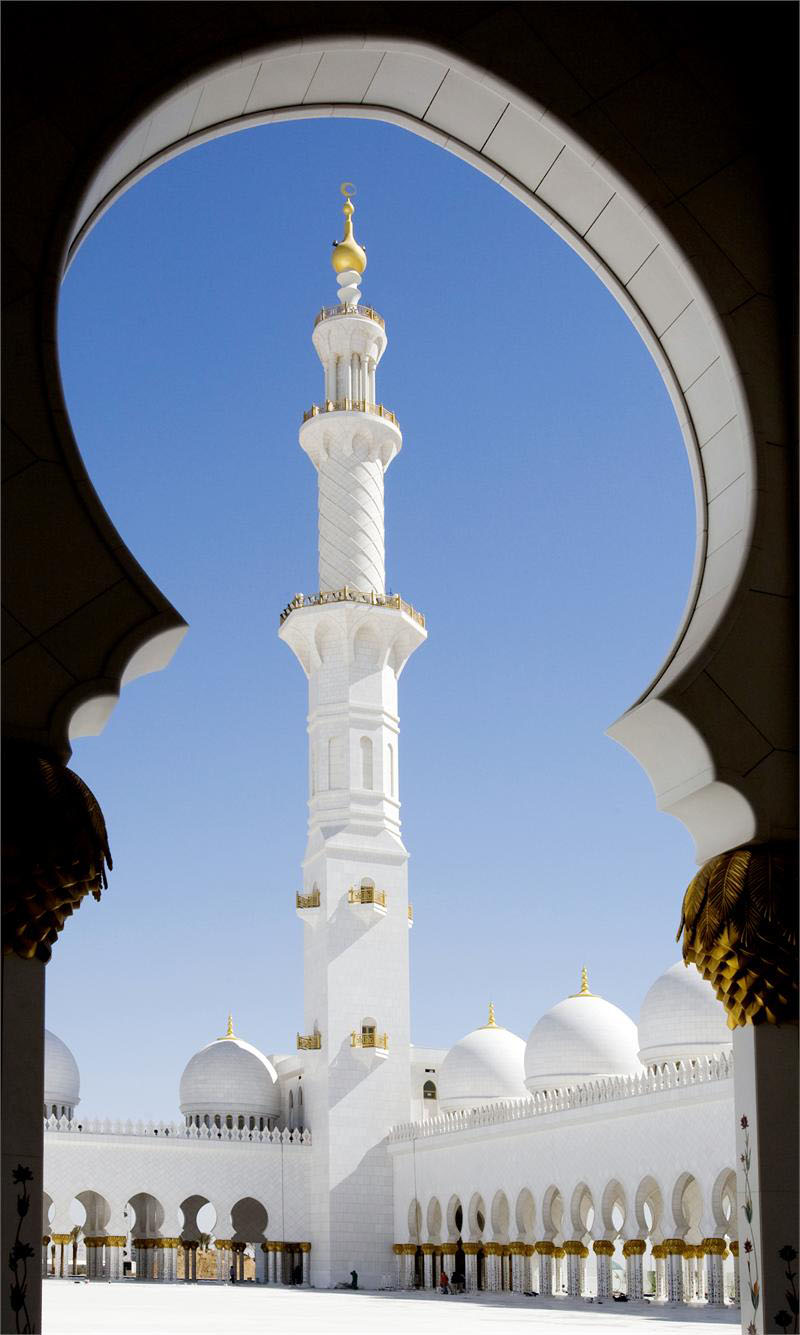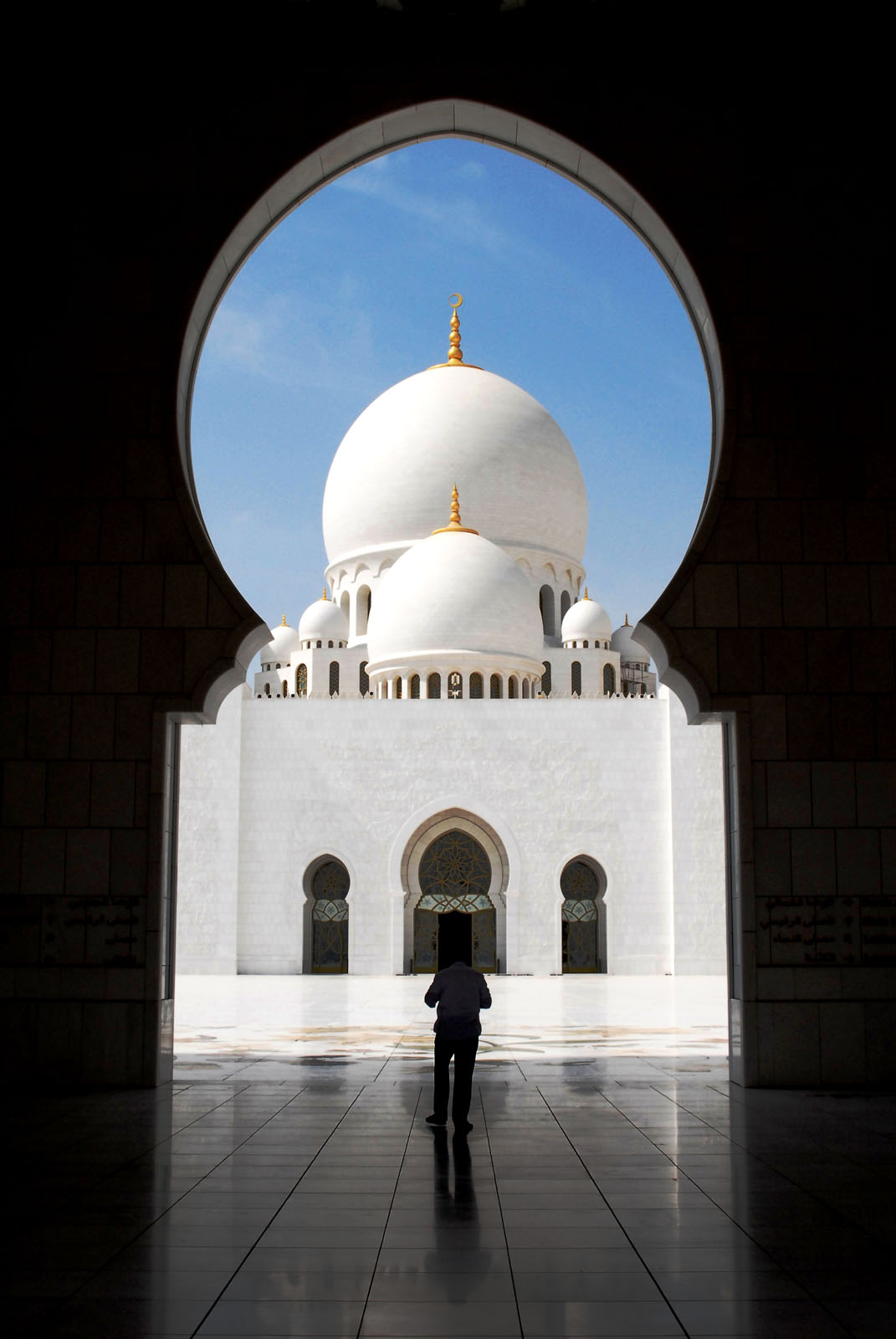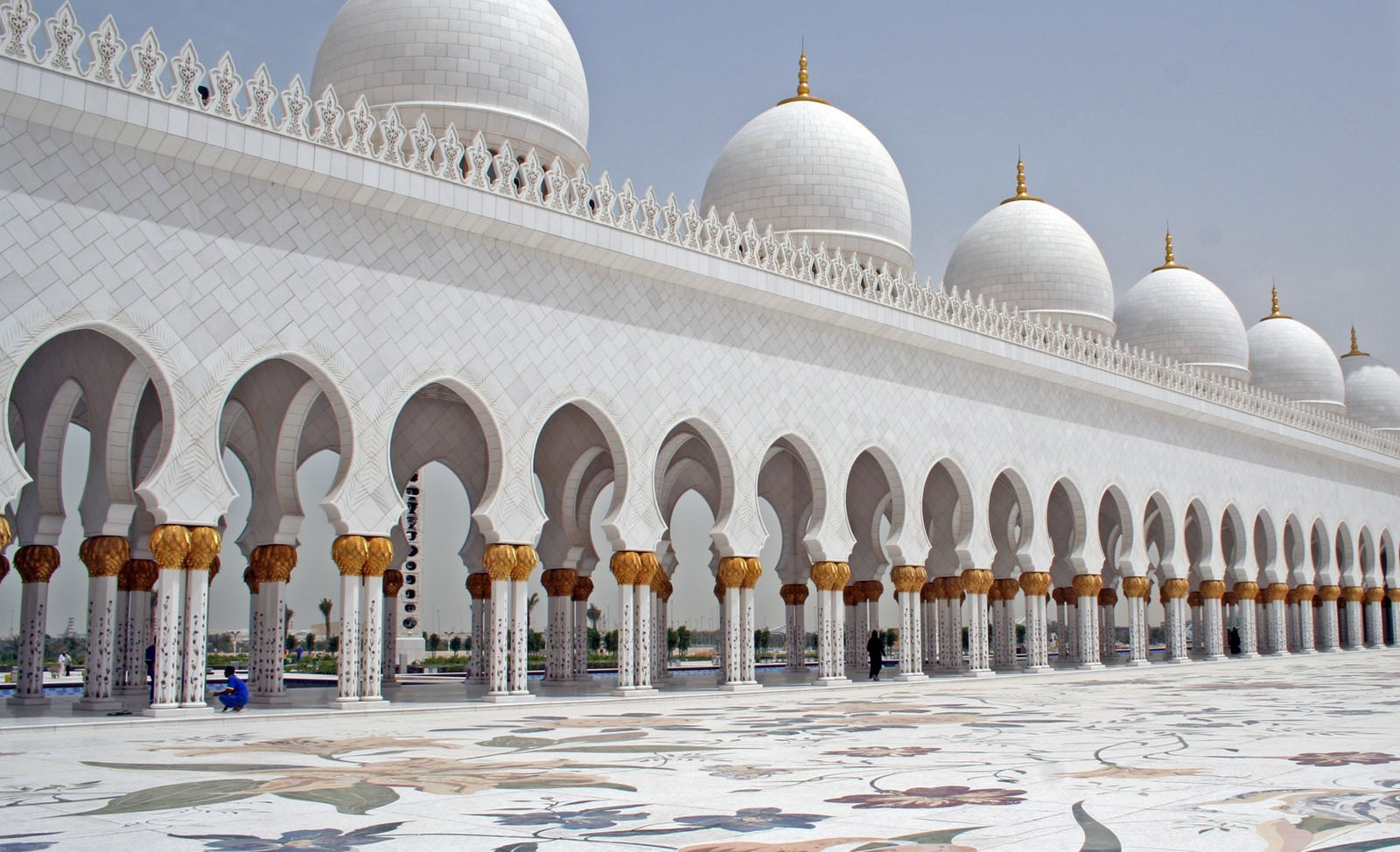 Images: National Geographic, Wikipedia, Fotopedia, ADTA