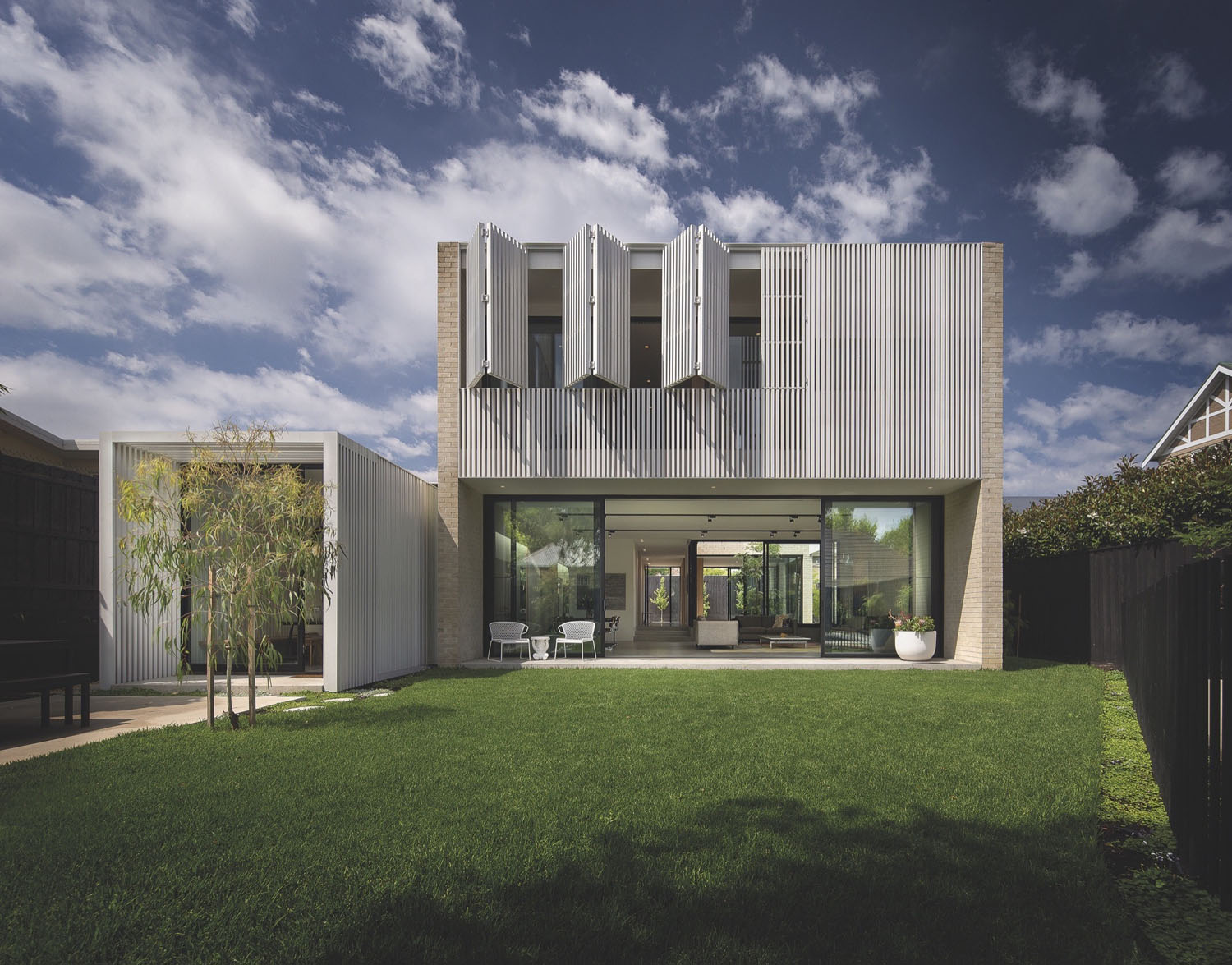 Located on a former tennis court site, this modern home in Sydney, Australia is nestled within the middle of a typical suburban block providing tranquillity and seclusion from the street.
The house was designed by Jackson Clements Burrows using three distinct yet inter-linked garden spaces framing the building to create spatial variety and interest.
Living spaces are located on the ground floor with connecting vistas through to the garden and central courtyard. Bedrooms are located on the upper level of the house and have operable shutters to ensure privacy and control views and outlook to the surrounding landscape.