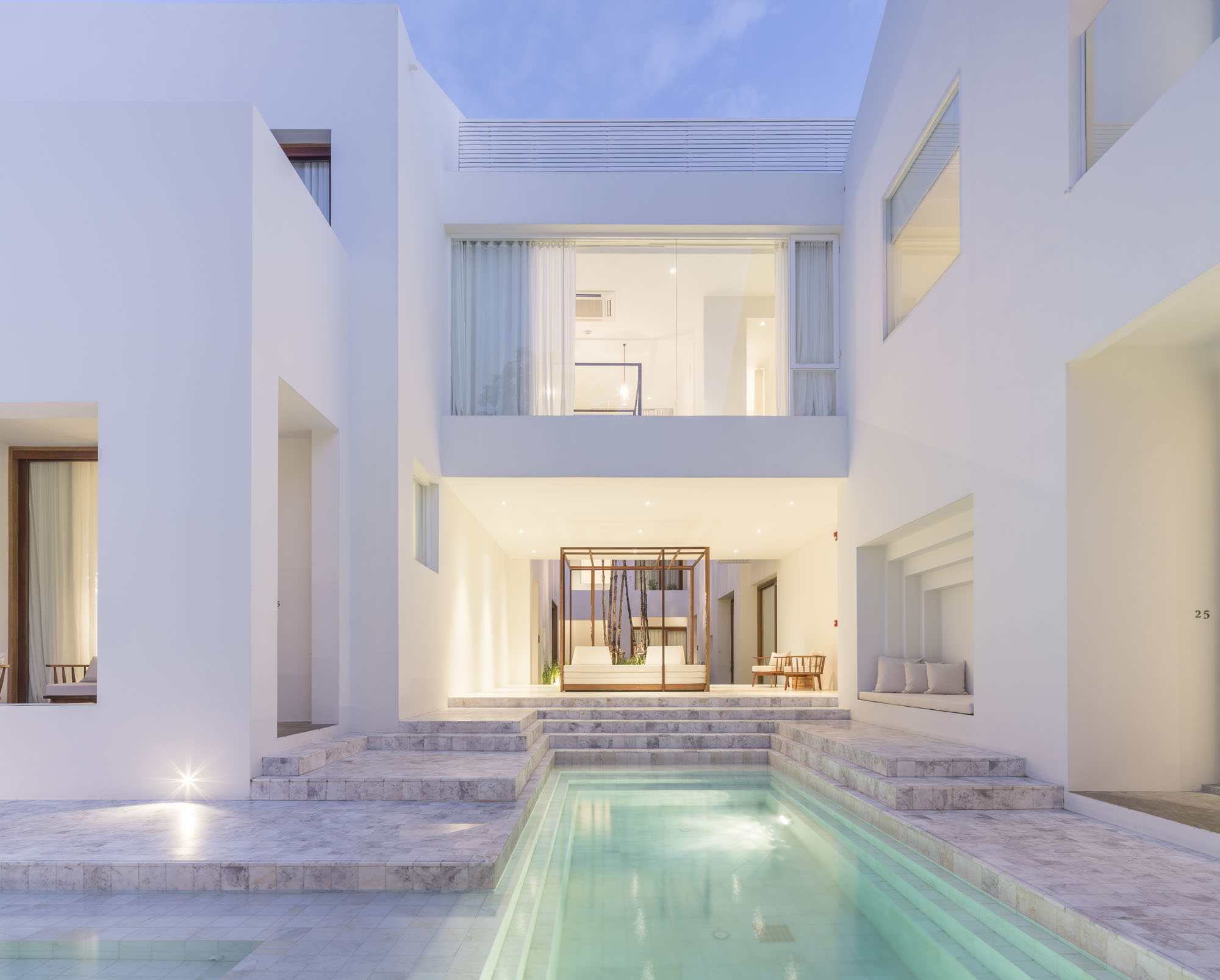 The twenty-six-room Sala Ayutthaya Hotel in Phra Nakhon Si Ayutthaya, Thailand is across from a picturesque historic site of the old capital of Thailand along the Chao Phraya River with views of Phutthaisawan Temple.
Bangkok-based architecture firm Onion designed the interior and exterior spaces.  Paralleled brick walls of multi-curved geometries form the exterior hallway that leads to the guest rooms and the rest of the property.
A white marble swimming pool provides a cozy, elegant retreat for the guests.