The Ryugyong Hotel in Pyongyang, North Korea has a bizarre history and is a symbol of the extravagance of the totalitarian state. The 105-storey pyramid-shaped hotel began construction in 1987 with planned completion in 1989. After several delays, work was halted in 1992 when the building had reached its full height.
Without windows, fixtures or interior fittings, the building sat unfinished for the next 16 years due to a lack of funds, concerns for its structural integrity, and amid food shortages in North Korea. For years, the North Korean government didn't even want to acknowledge its existence despite its looming presence.
Once dubbed as "The Worst Building in the World" and "Hotel of Doom", this monument of ruin will finally be completed. In 2008, construction was restarted by Egyptian company Orascom Group. By July 2011, the exterior glass was finished, and the rest is scheduled to be completed by 2012. The hotel will have five revolving restaurants and at least 3,000 guest rooms.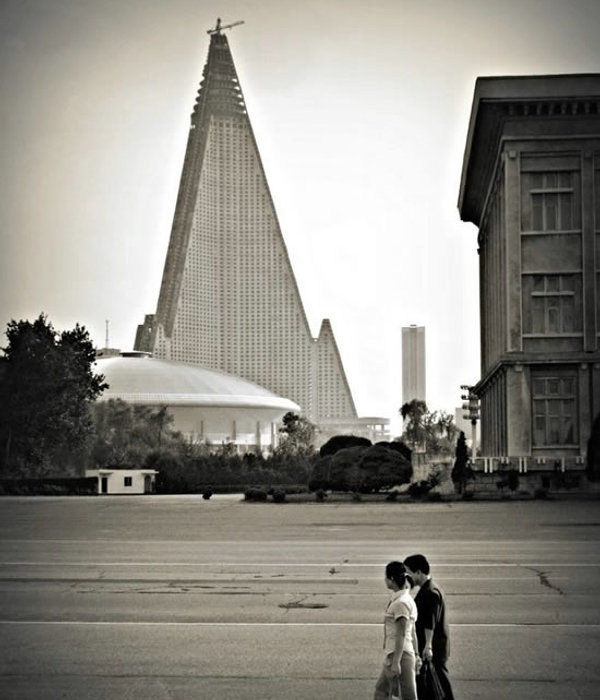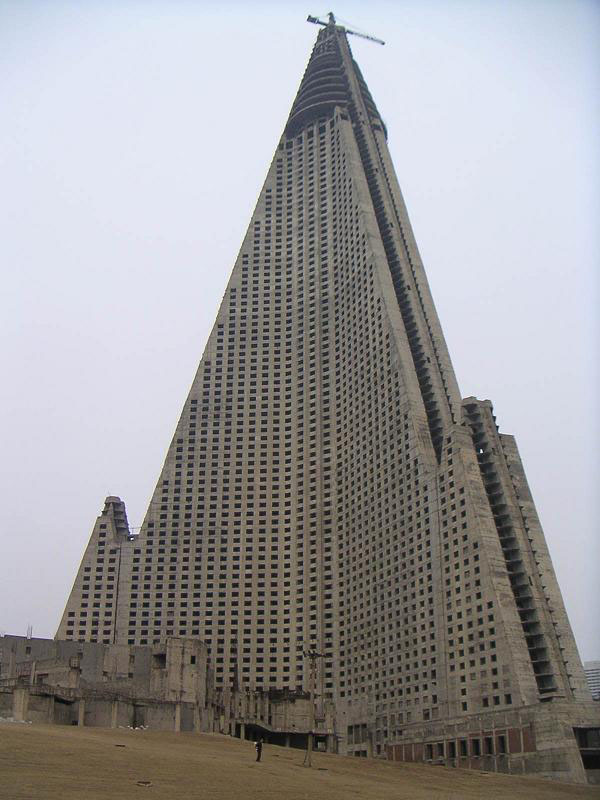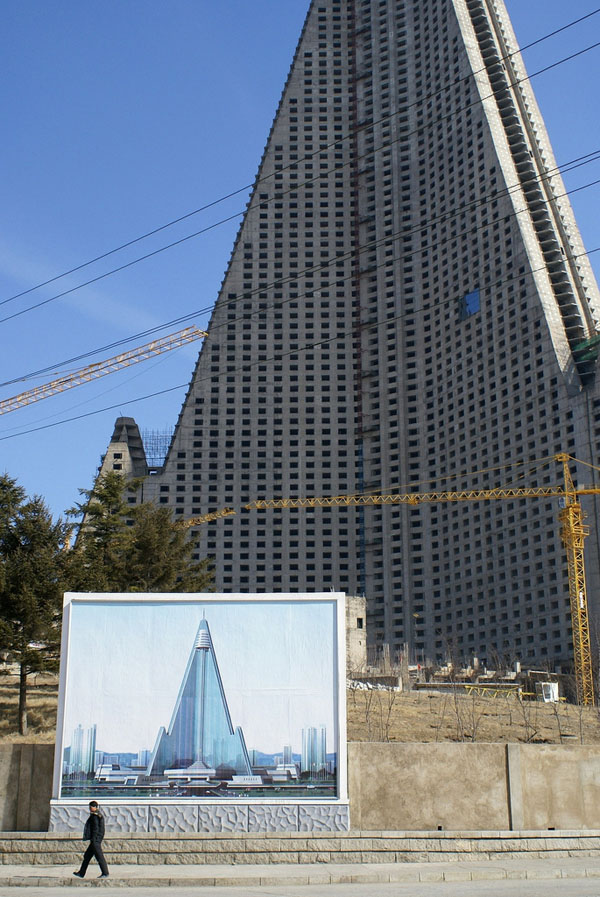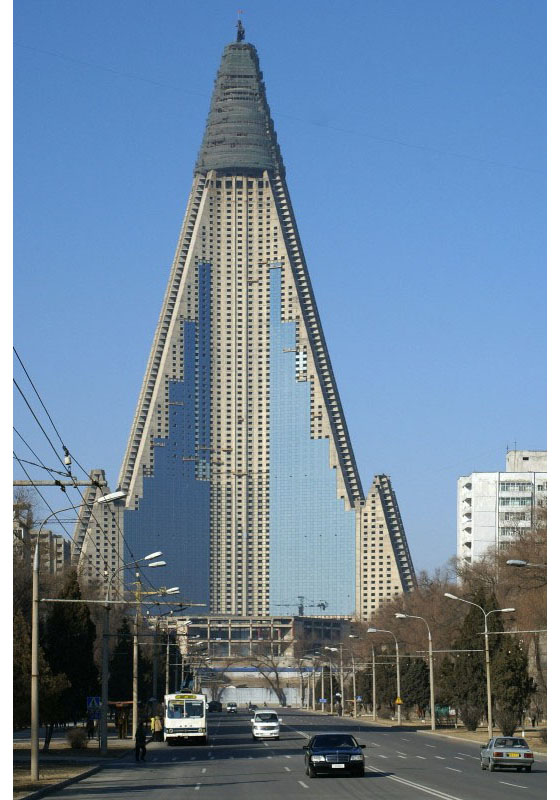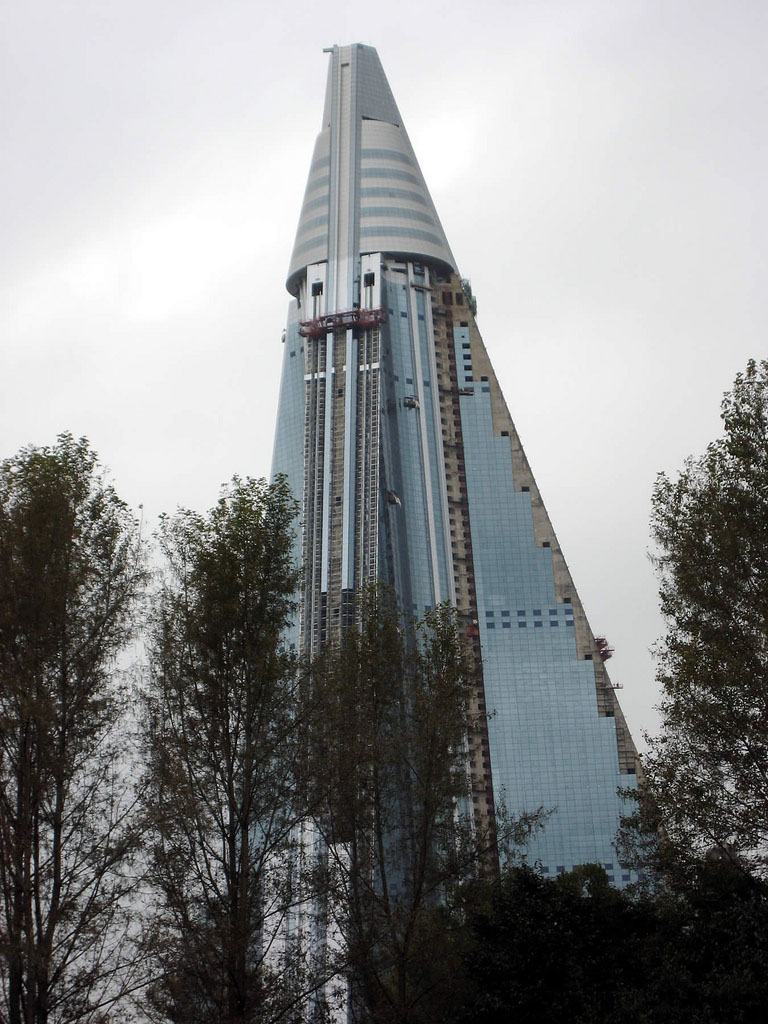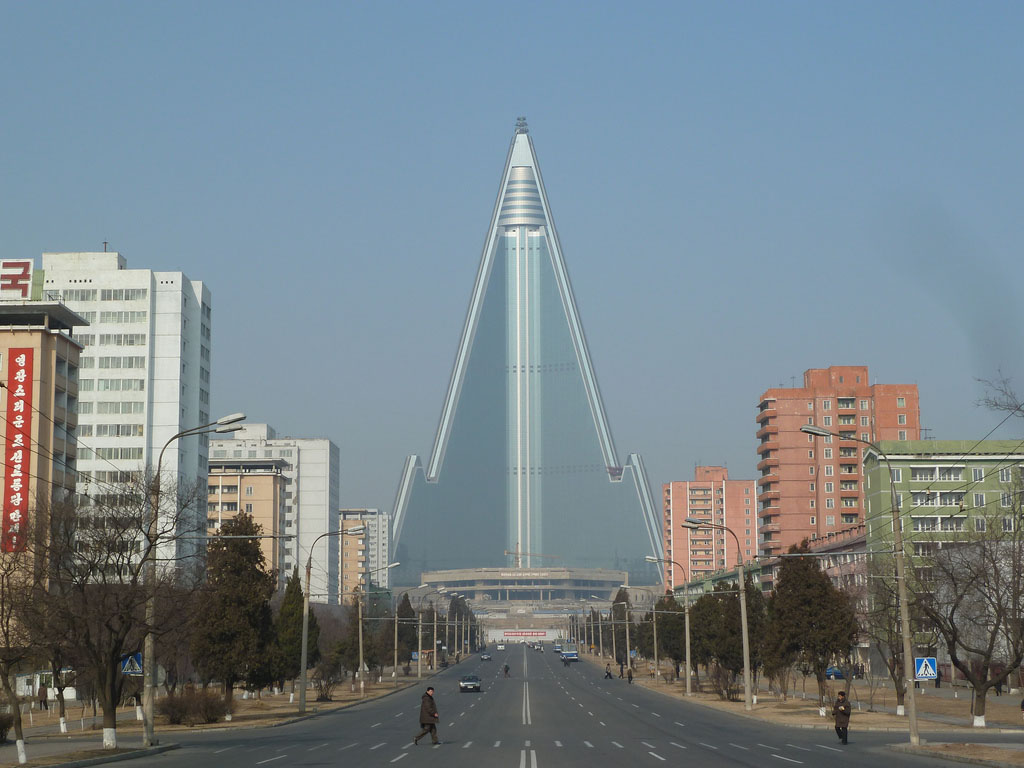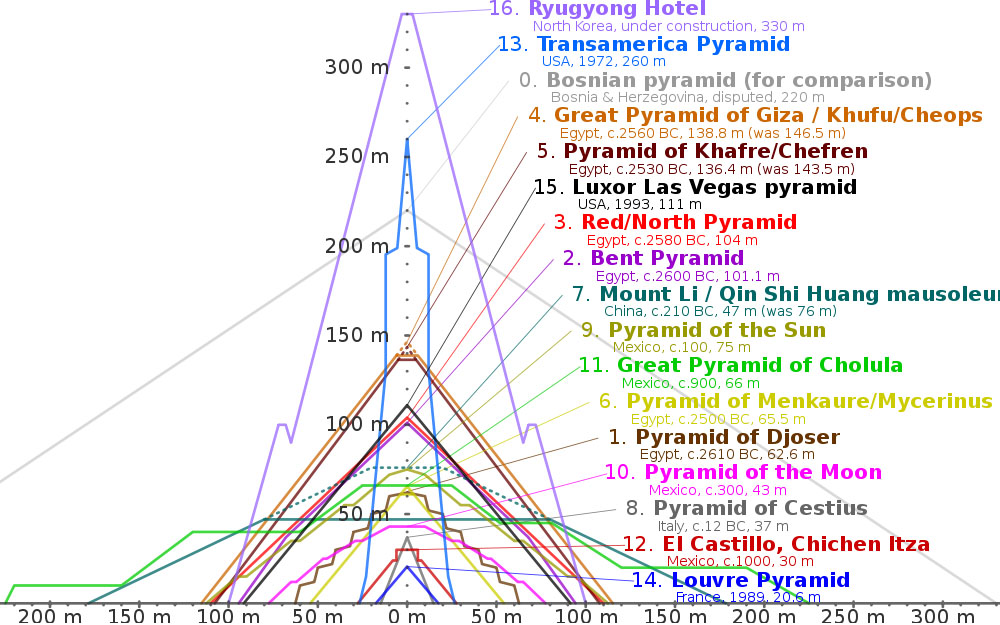 Sources: Wikipedia, Kernbeisser's flickr, markpanama's flickr