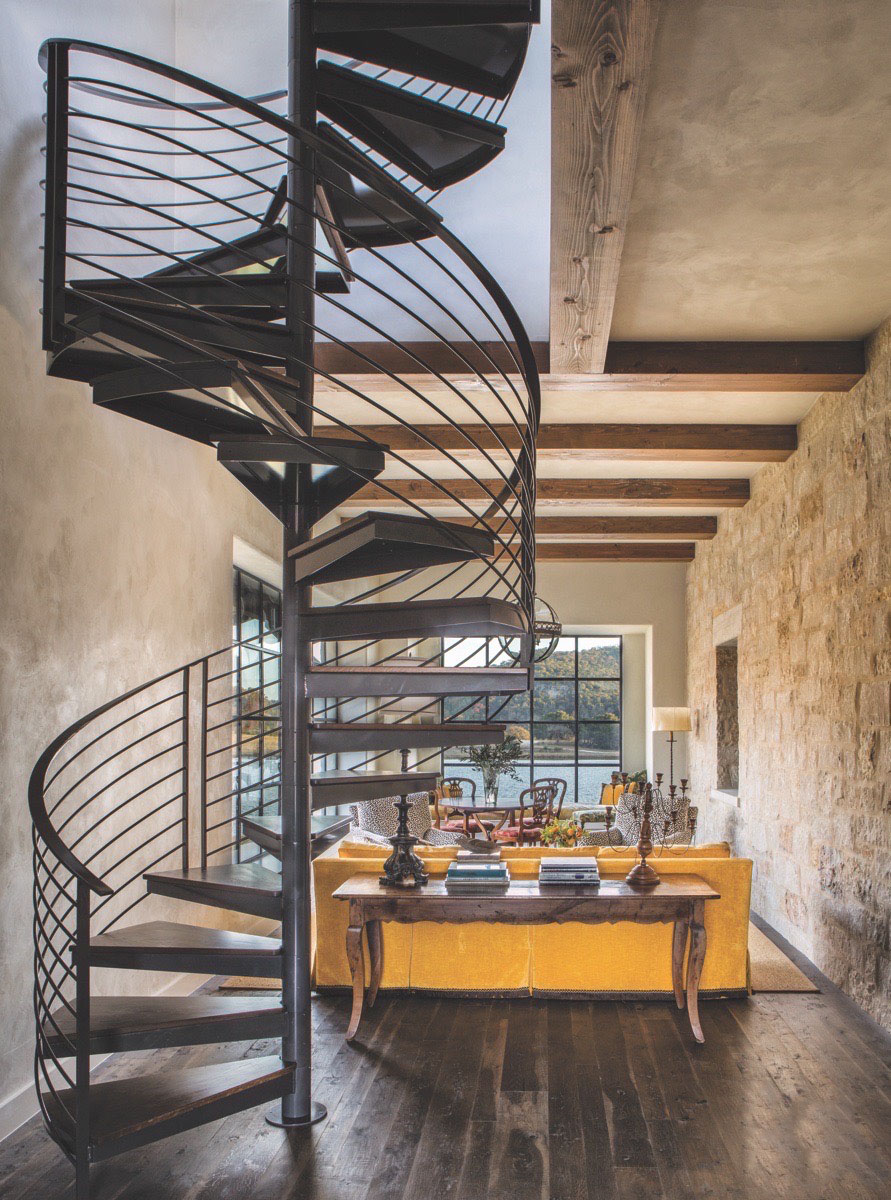 This inspiring ranch house in Medina, Texas is sited on over 700 acres of land with breathtaking views of the Texas countryside.
Designed by Overland Partners in collaboration with M Interiors and JM Lowe & Company, the modern rustic home featuring stone walls is filled with French country-inspired furnishings and Parisian glamour.
Behind the sitting area with picturesque views, a custom metal spiral stairway leads to an observation deck.
The refined-rustic Transitional style home captures the natural characteristics of the surroundings while offering a sense of casual sophistication.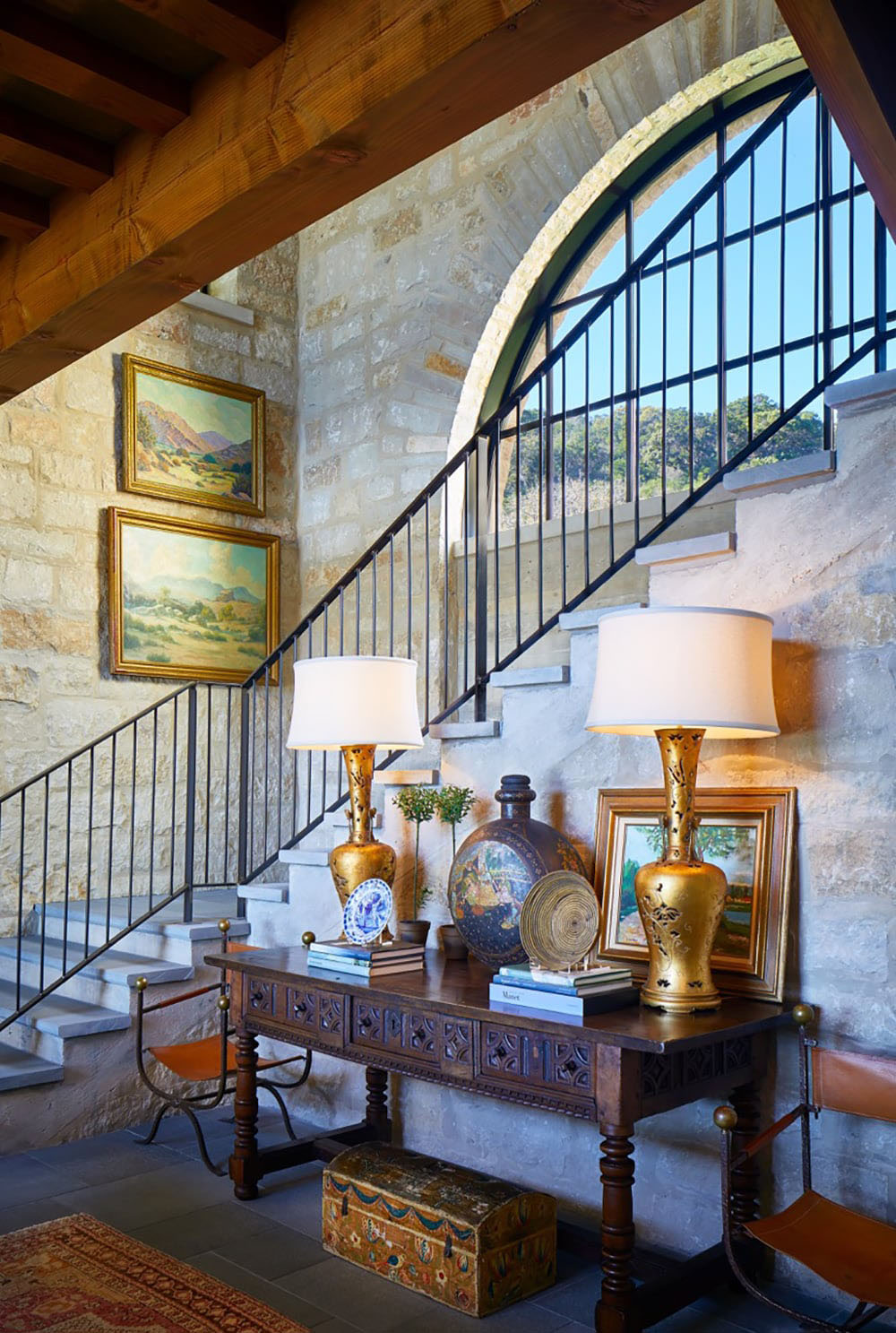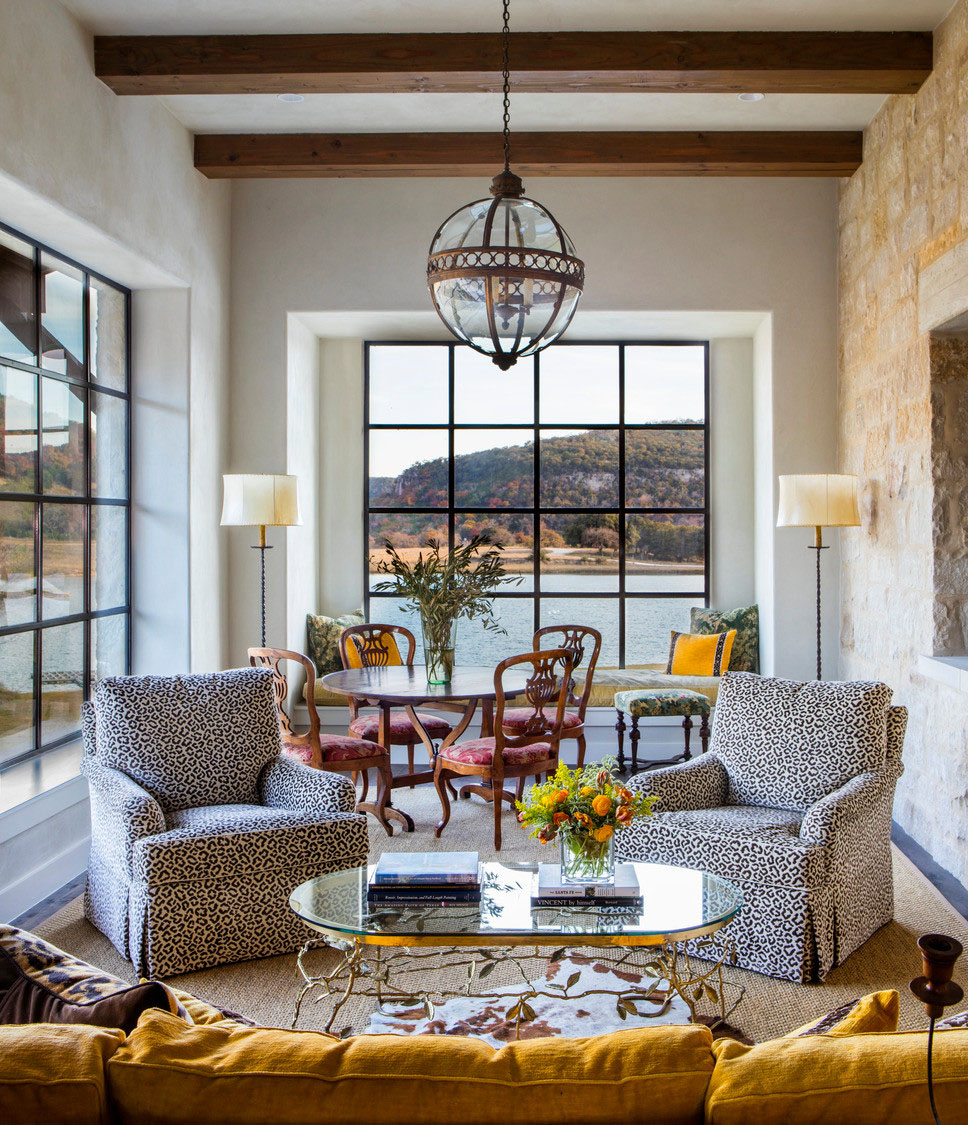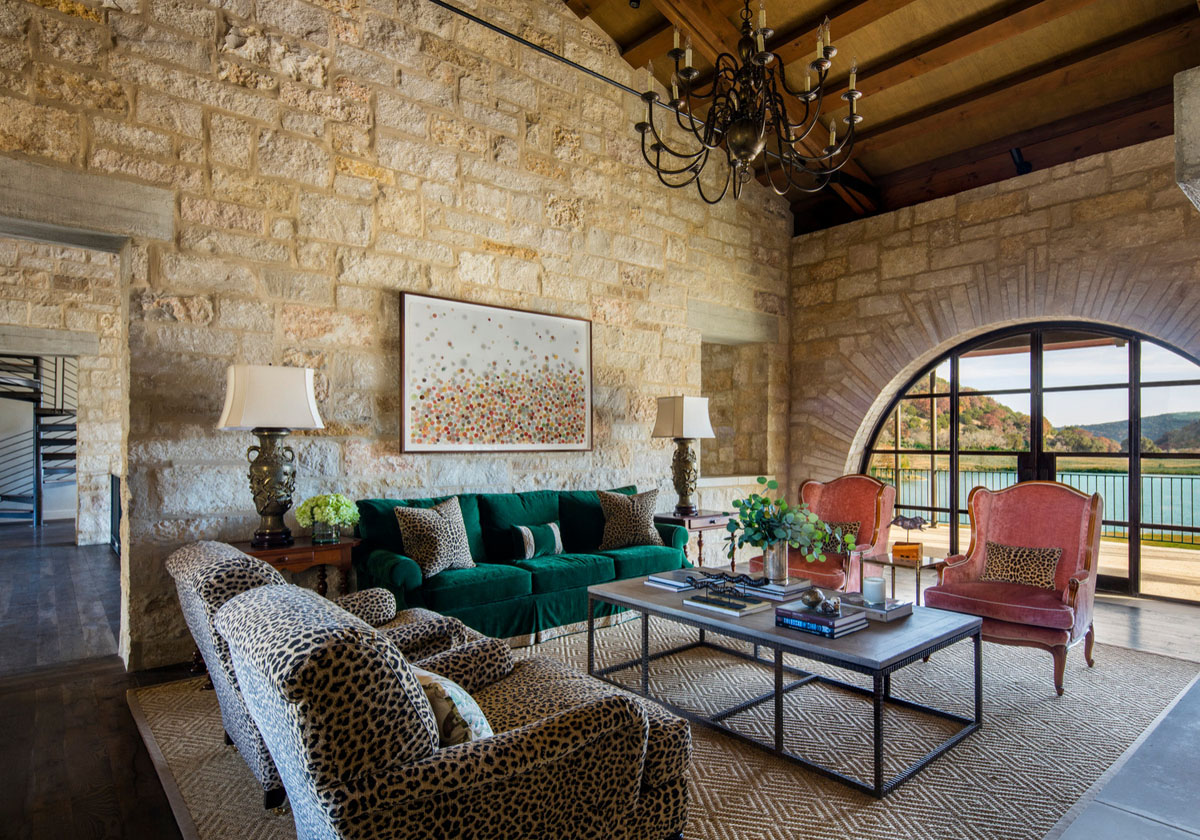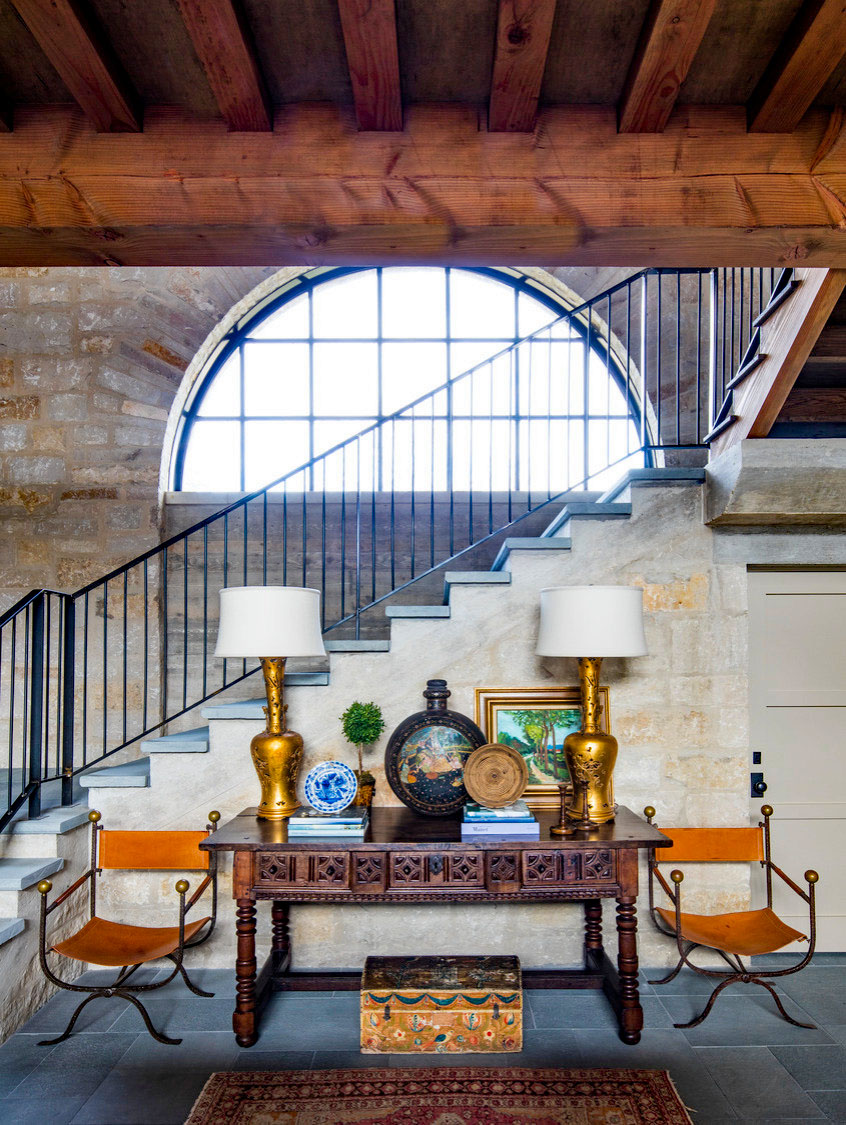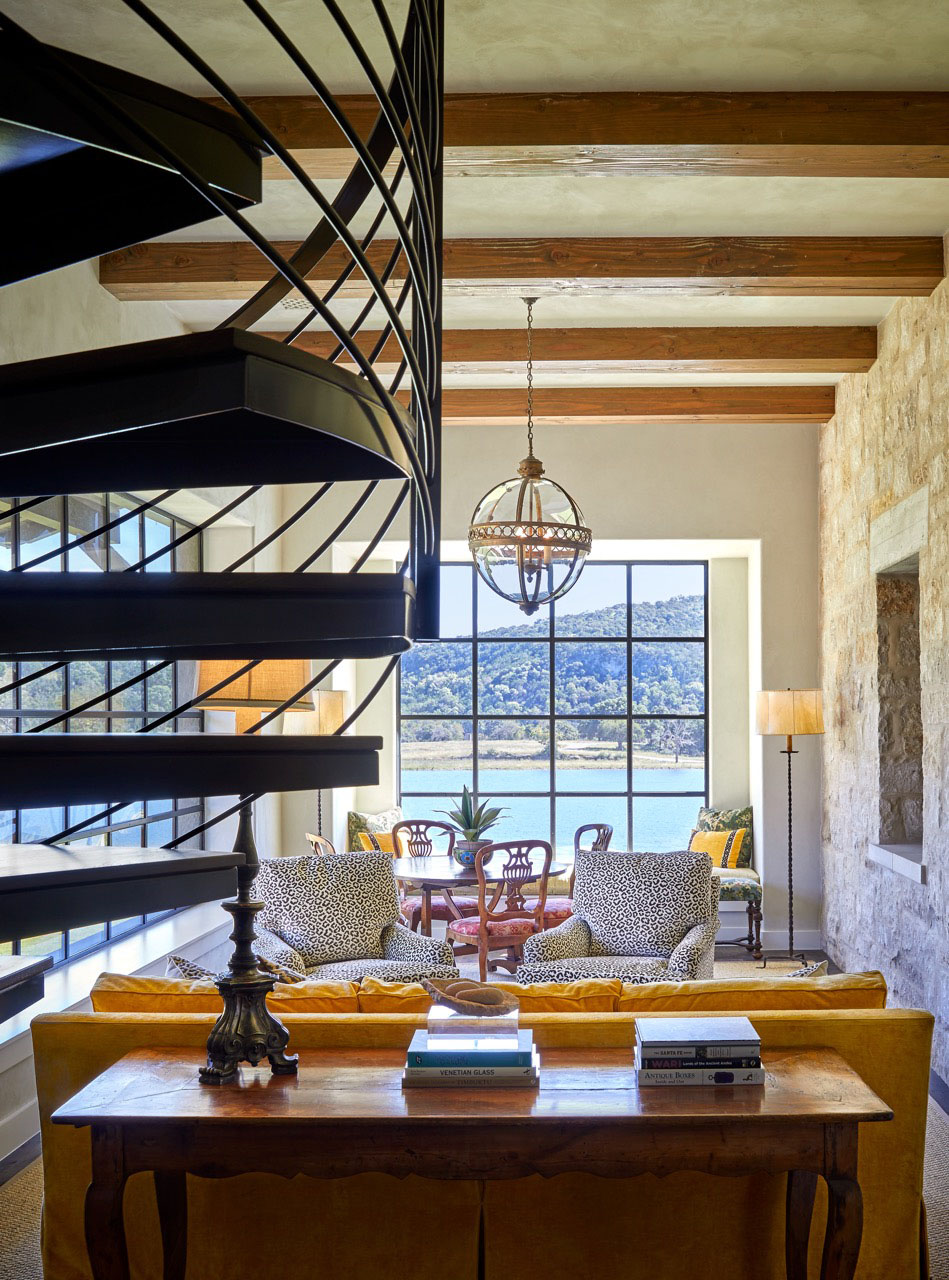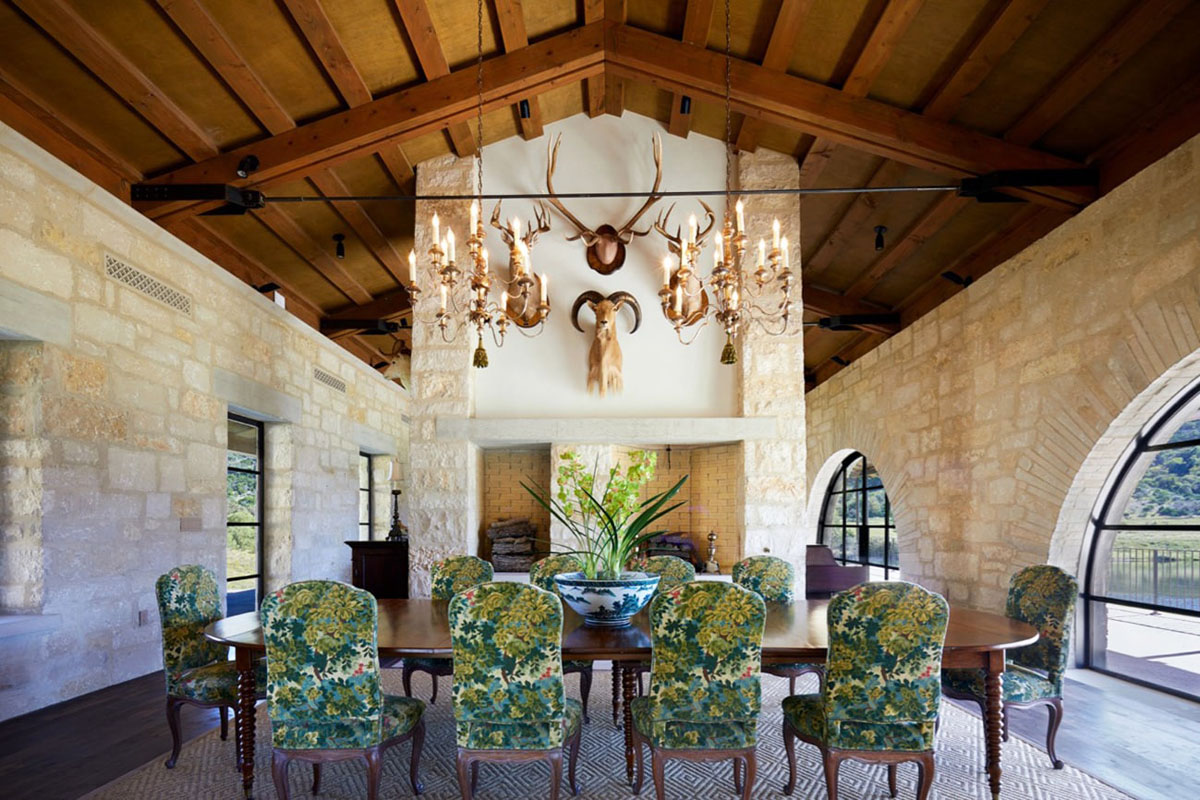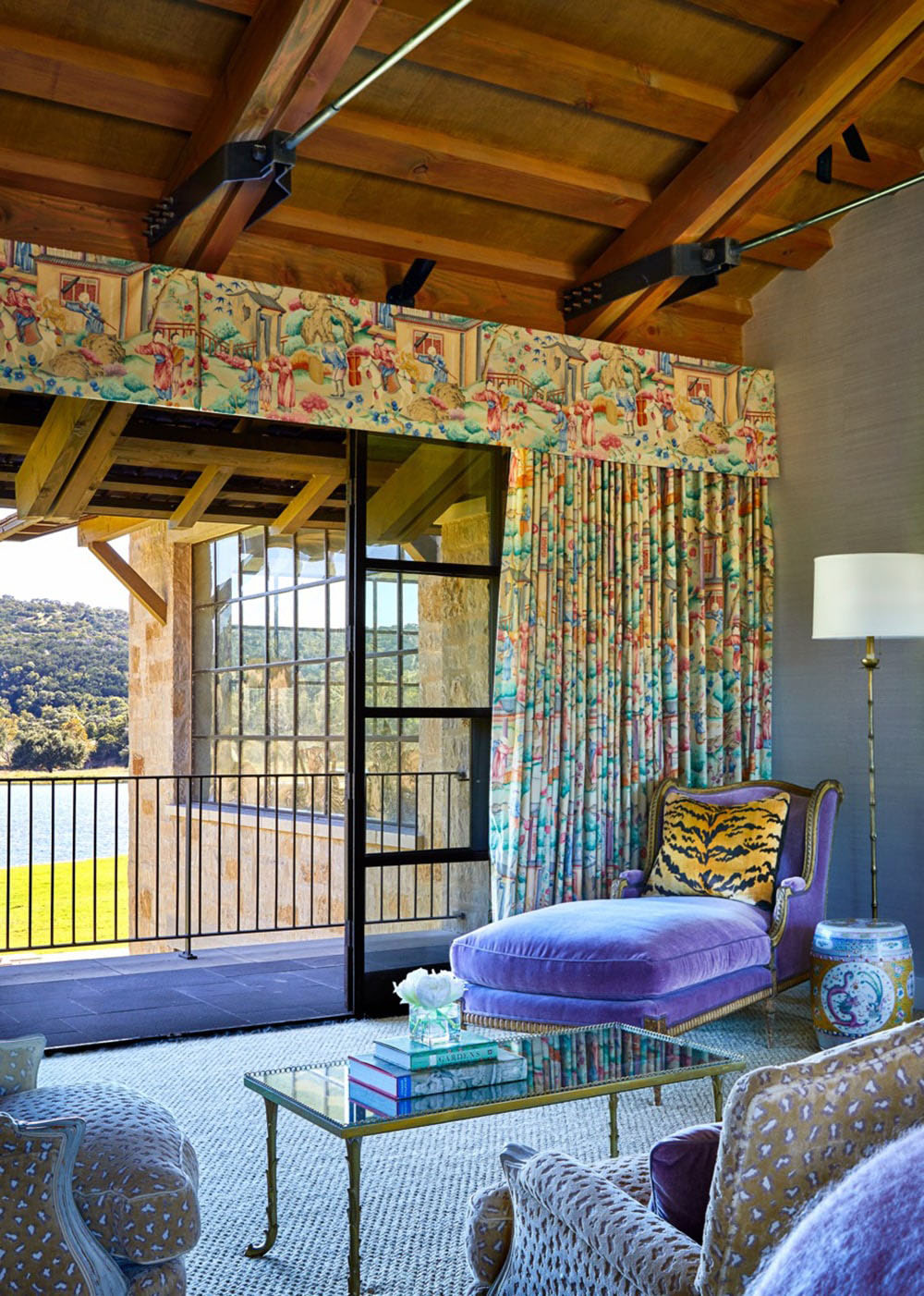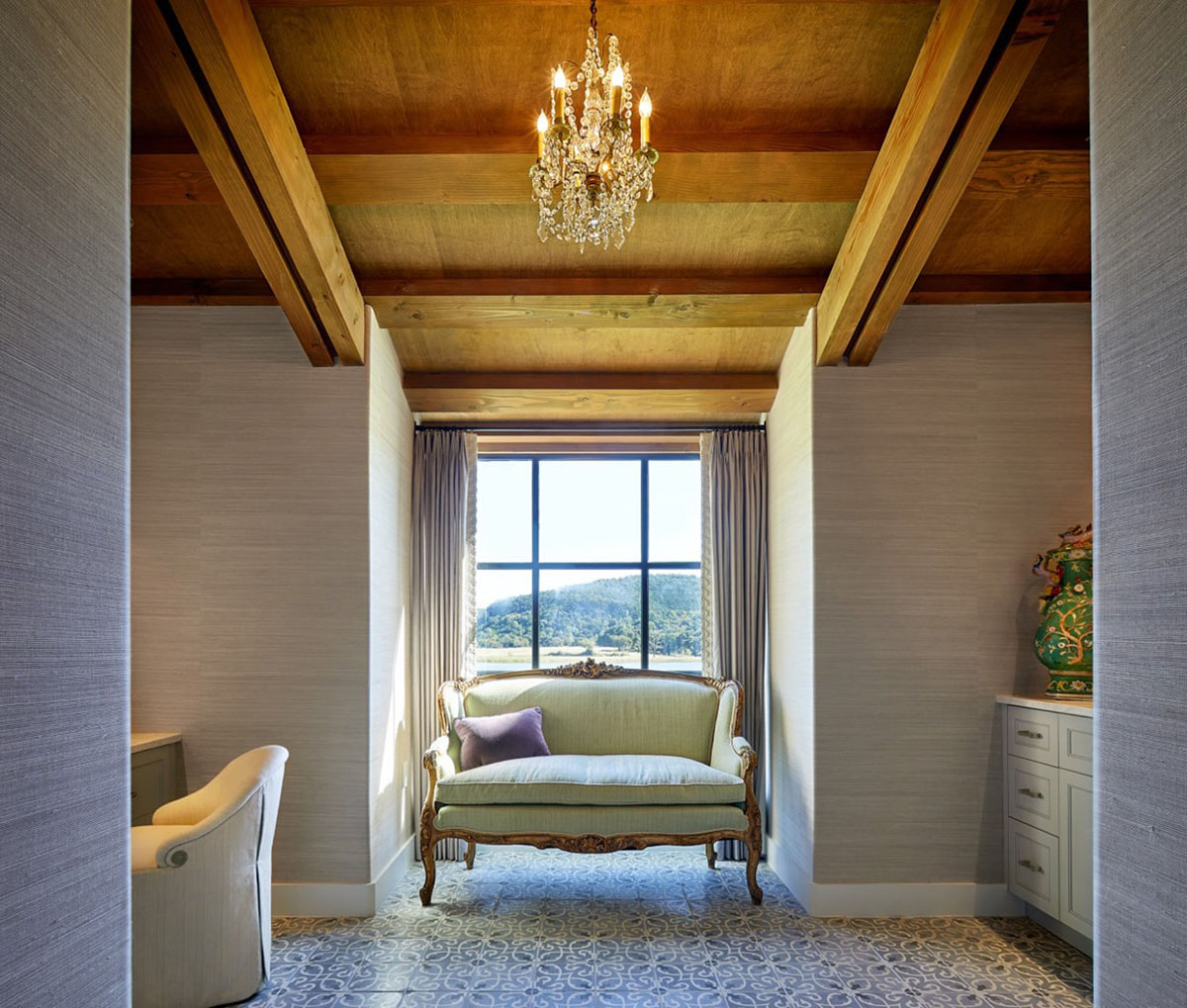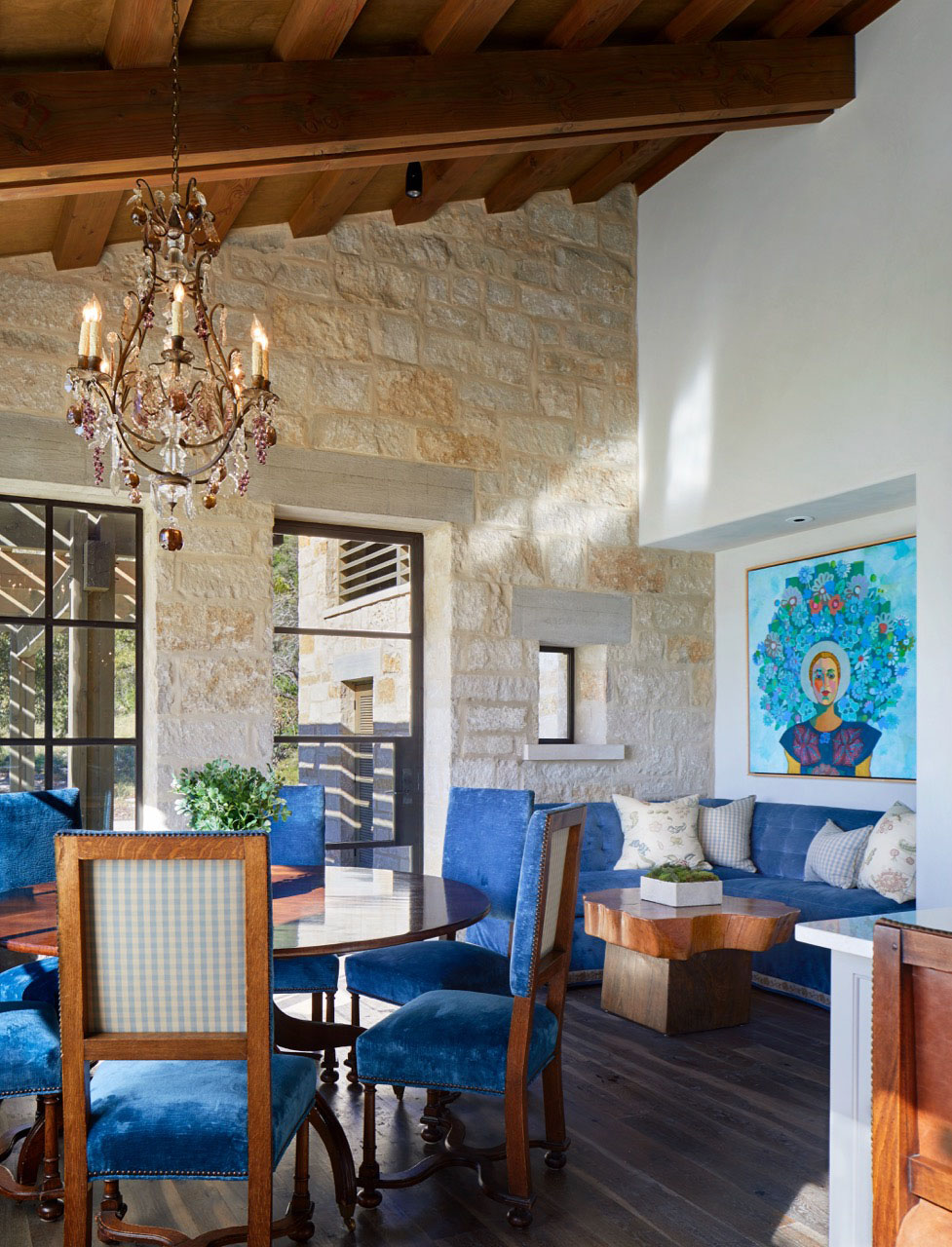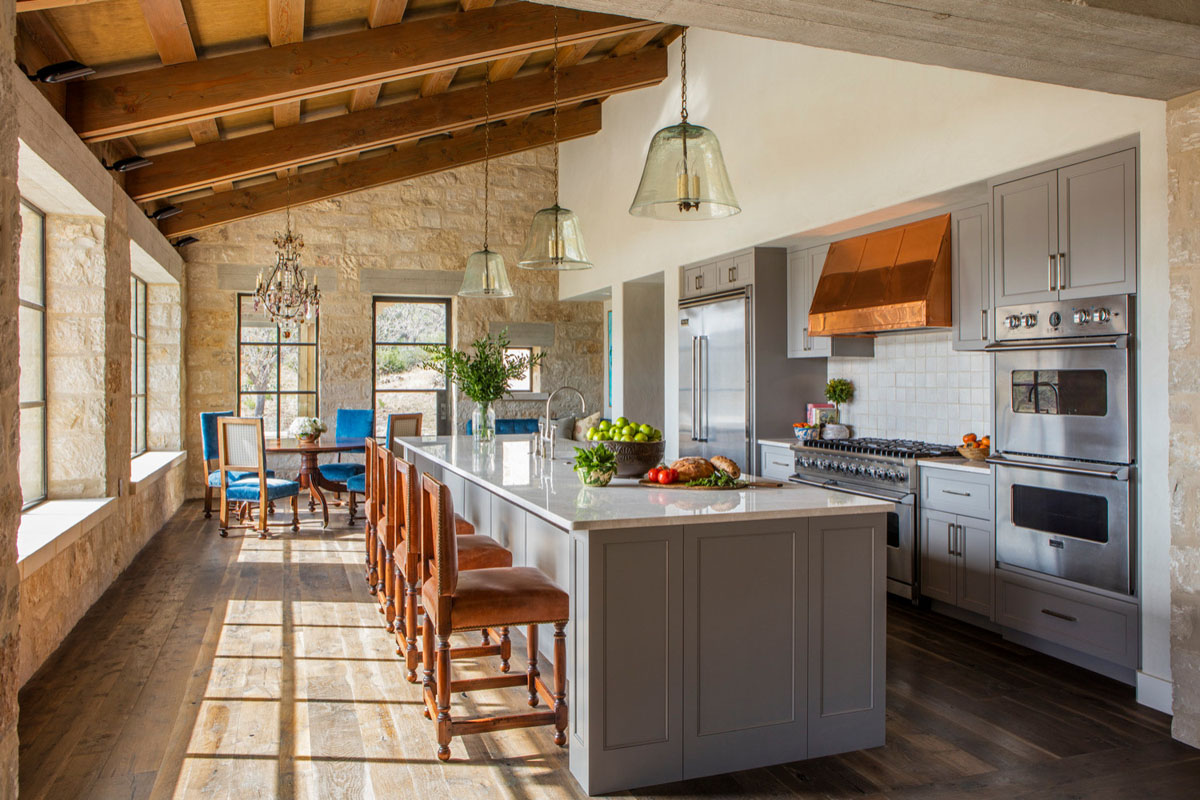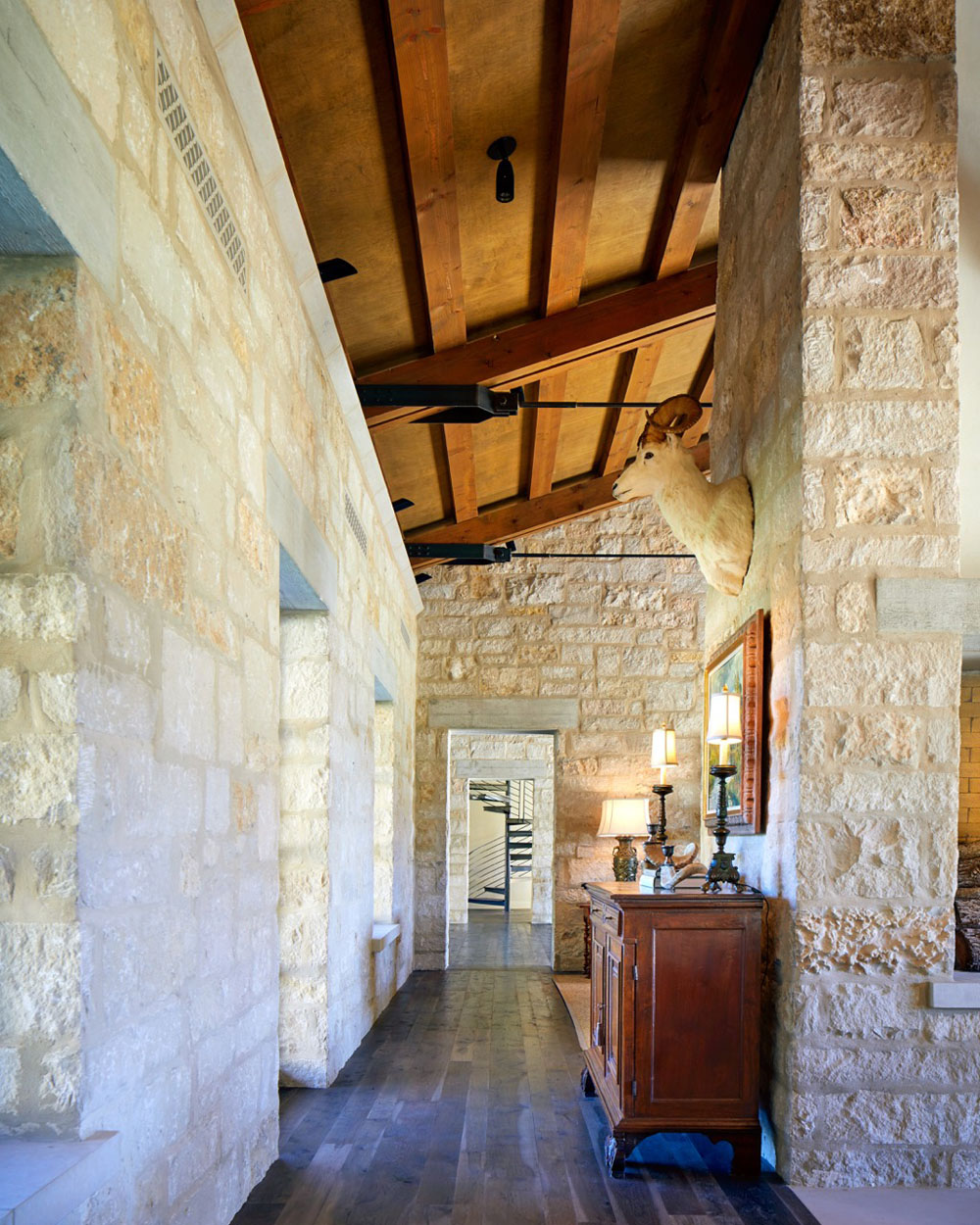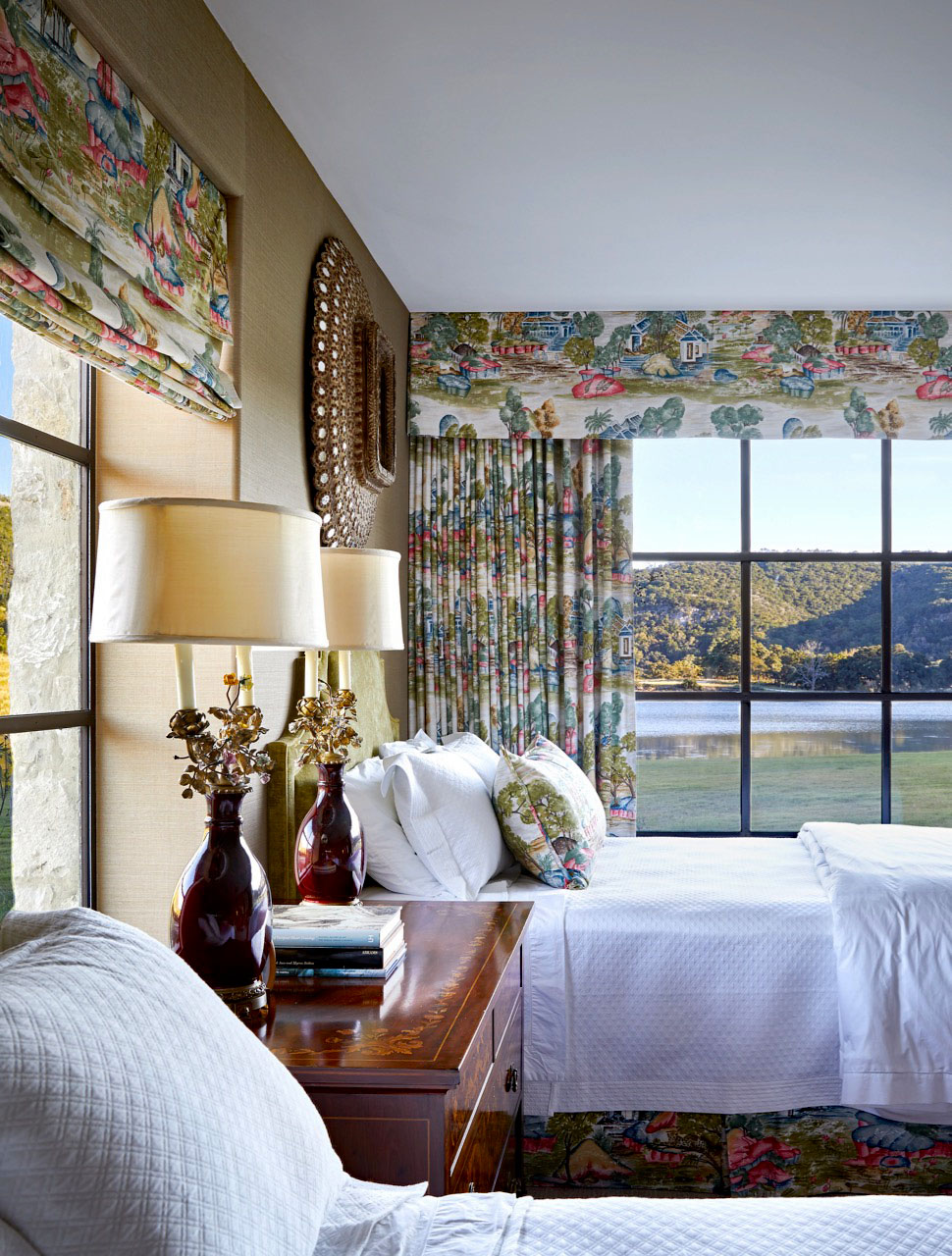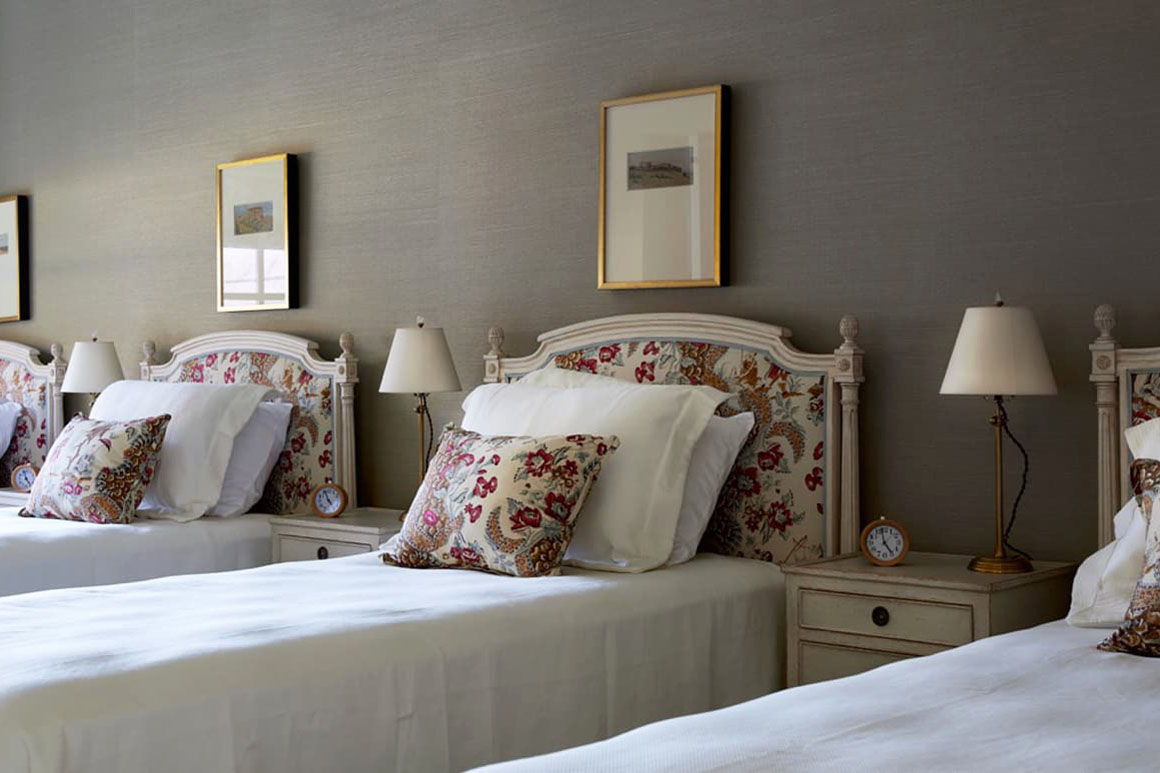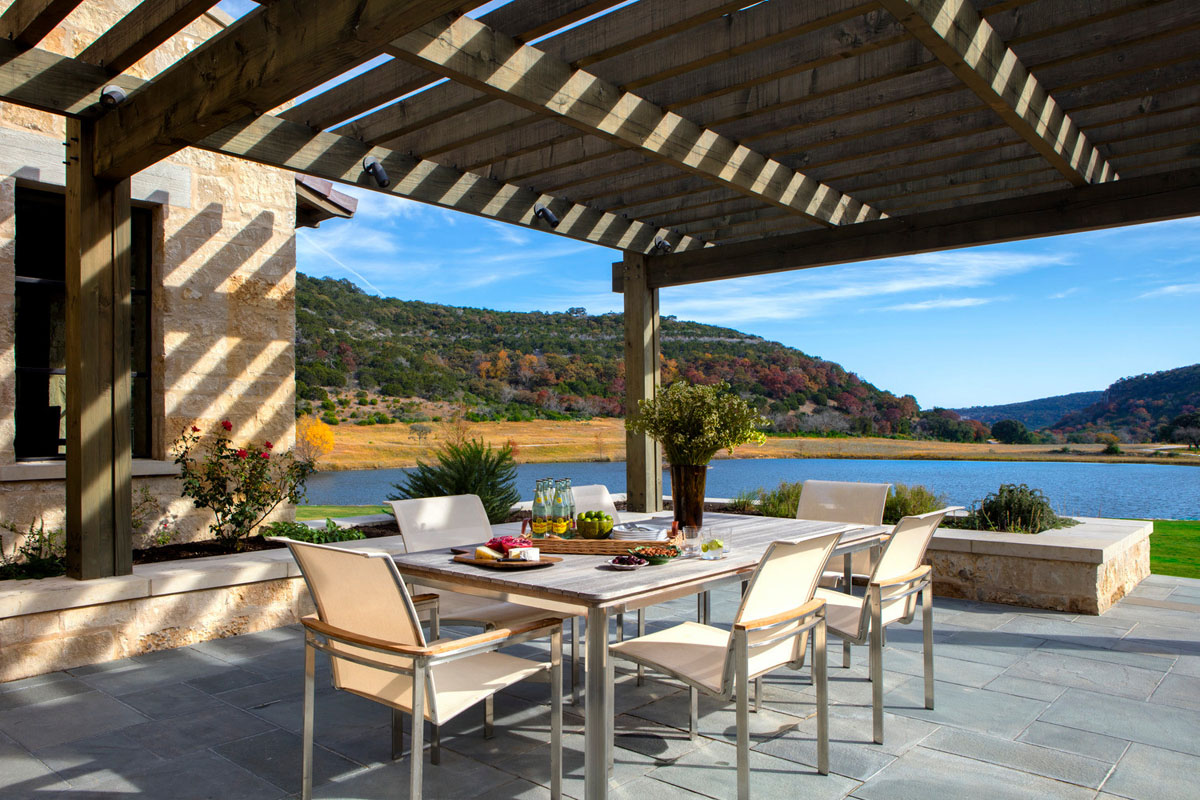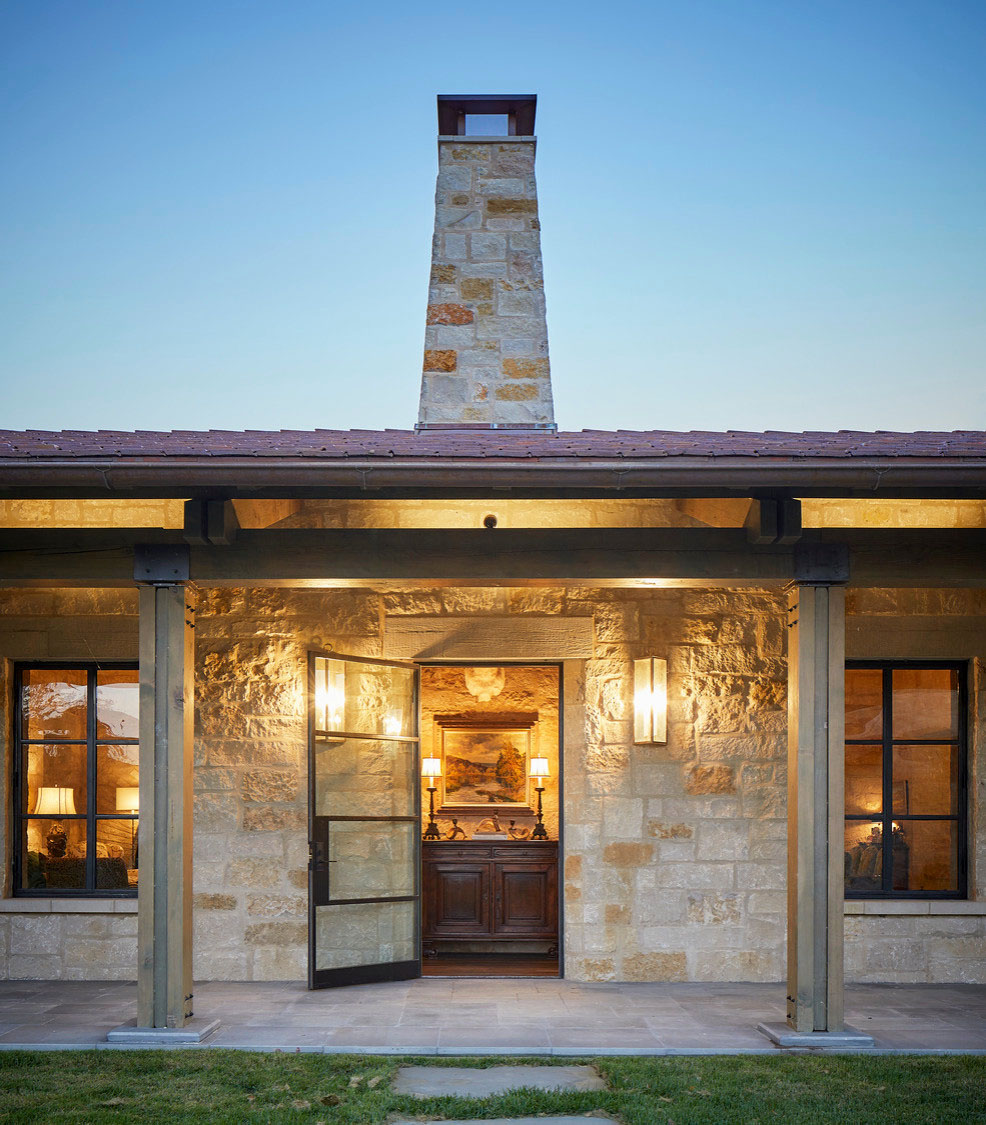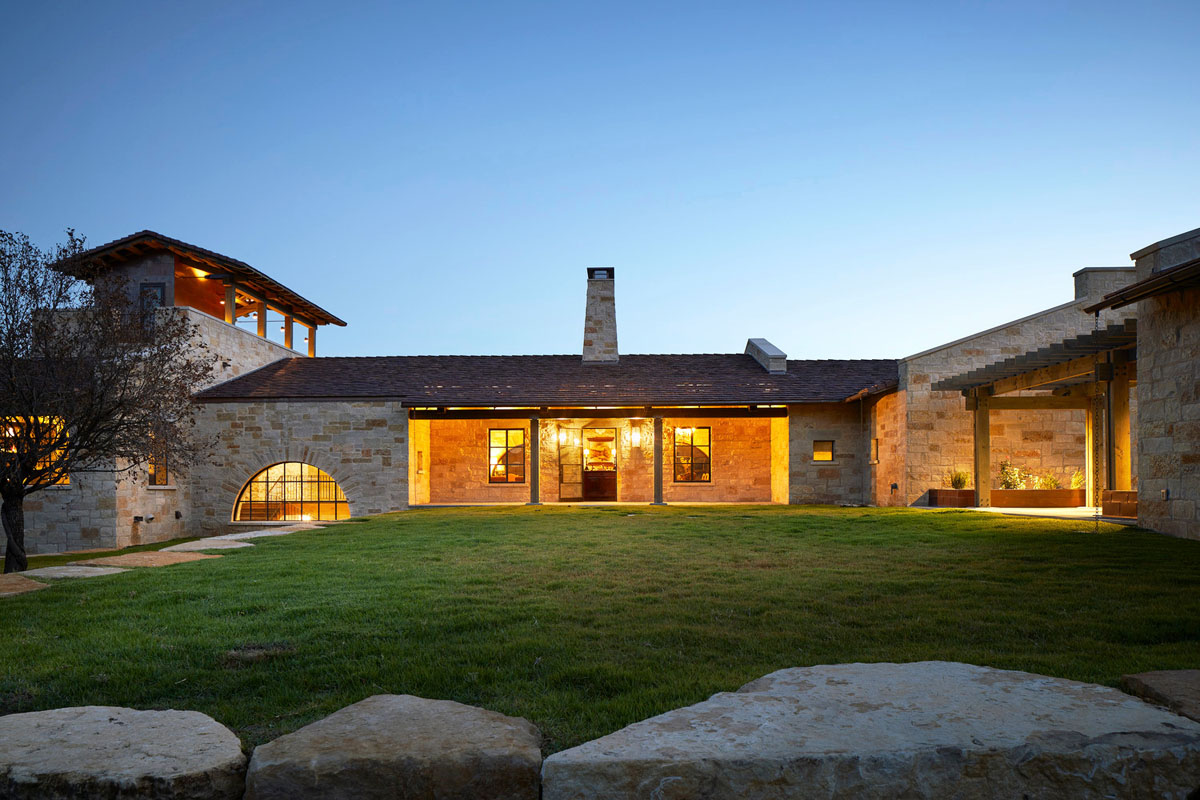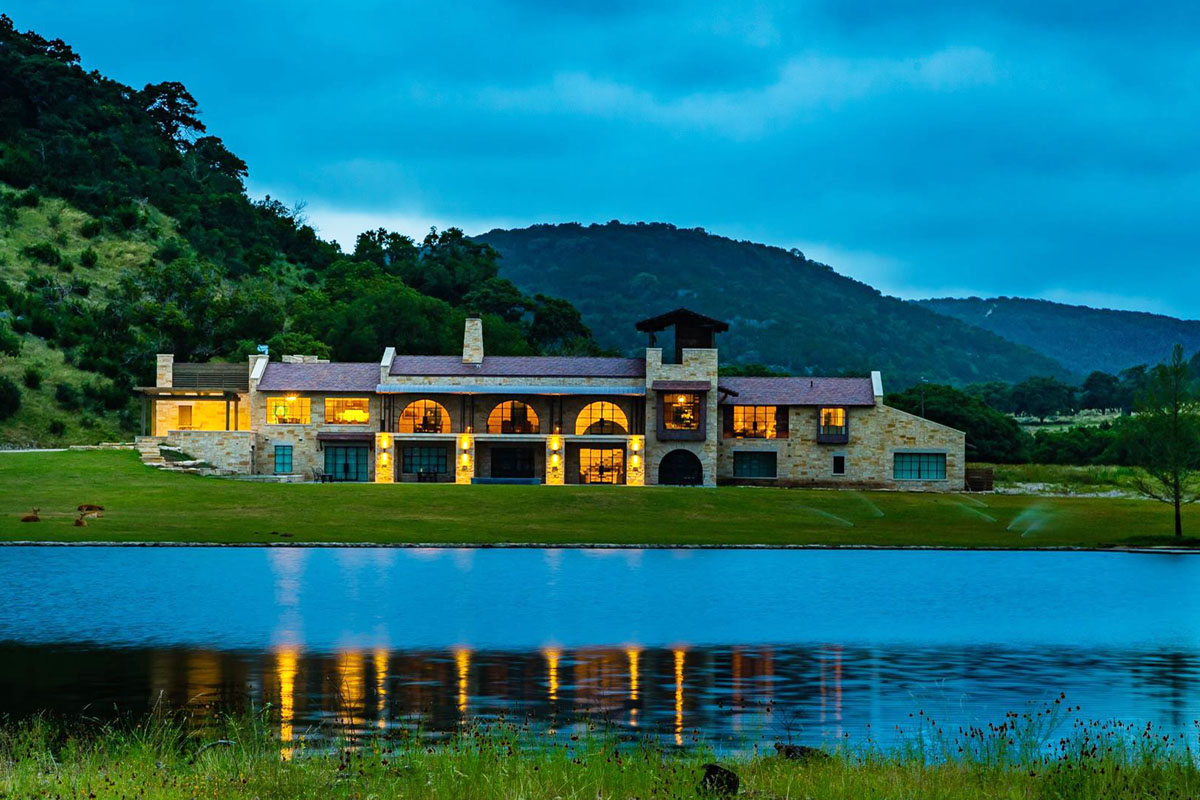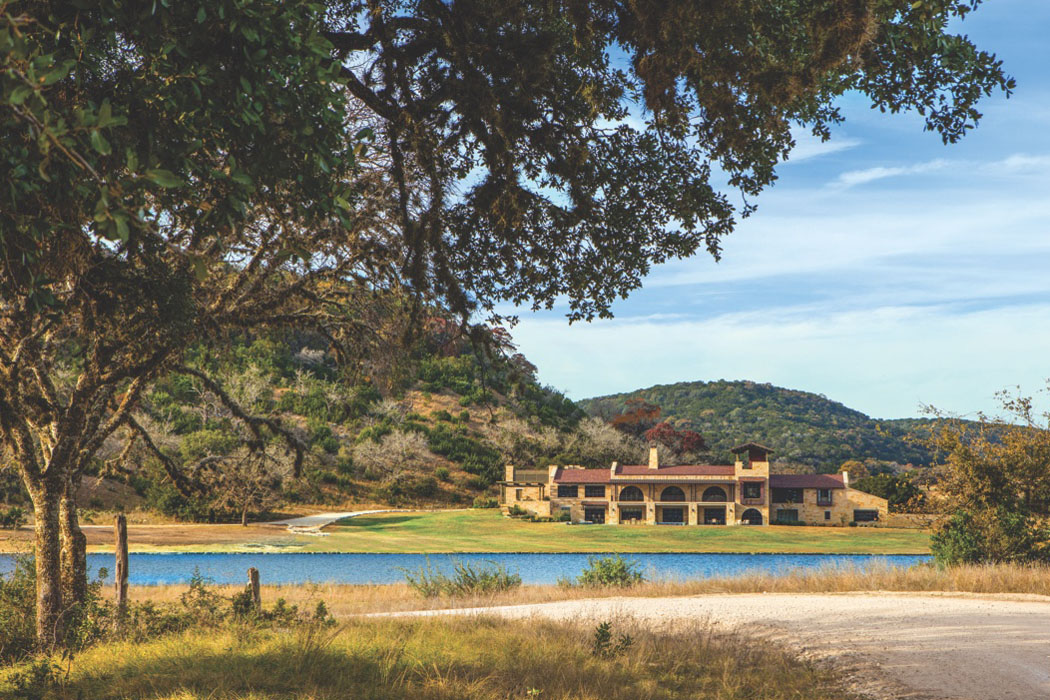 See Also: Rustic Elegant Stone Villa in Texas with Mediterranean Magic