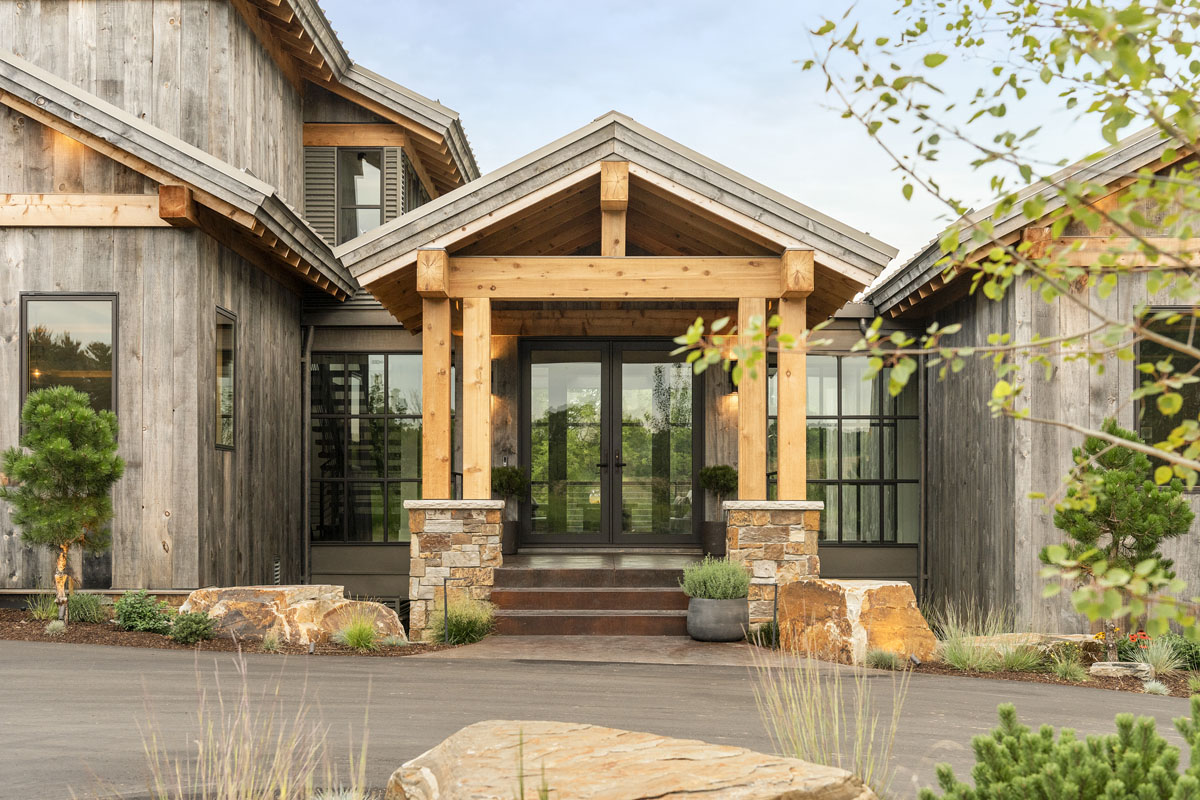 This sprawling industrial ranch in Afton, Minnesota is inspired by classic mountain lodges in the West in Big Sky, Montana and Jackson, Wyoming.
James McNeal Architecture and Design (JMAD) designed the 5,700-square-foot country home which was built by Hendel Homes.
The team reimagined a private resort complete with a fly-fishing pond. The design takes inspiration from the Four Seasons in Jackson Hole and the Yellowstone Club in Big Sky, bringing the West to the Mid-West.
The goal was to balance the rugged and rustic with contemporary and clean, using stones and reclaimed wood mixed with glass and metal.
A bridge at the main entrance above a unique water feature flowing beneath, serves as the foyer as well as a floating terrace that connects the front to the back facing the pond and firepit.