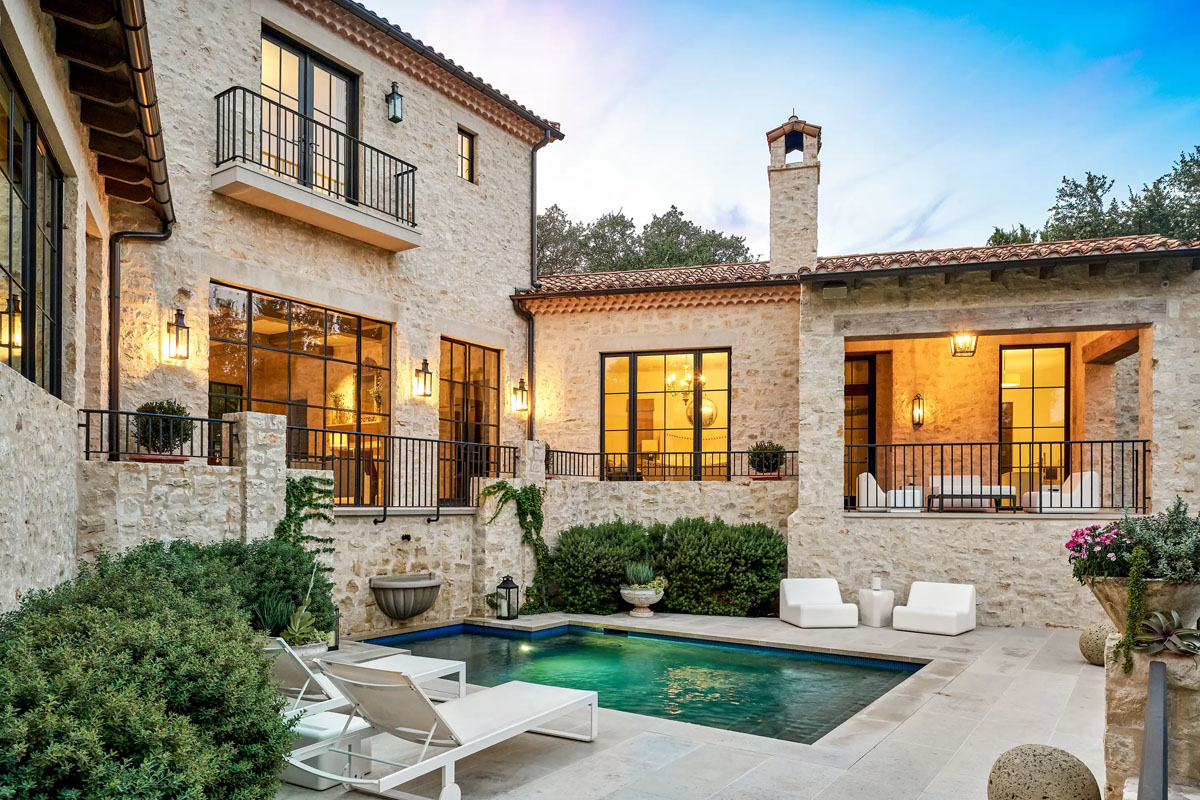 This authentic stone house overlooking Barton Creek in Travis County, Austin, Texas is an elegant European-inspired farmhouse style home.
The U-shaped property is about various courtyards, patios, terraces and rooms that wrap around a large courtyard and the swimming pool in the rear. The moment one enters the outdoor antique wooden doors into a courtyard, a sense of privacy is immediately felt.
It took a team to execute the authentic craftsmanship. Chas Architects and Gary Koerner Architect designed the project. Dalgleish Construction Company built the house, with Mohon Interiors responsible for the furnishing, and James Hyatt Studio for the landscaping.
The house recalls the rural farmhouses of Southern France and Tuscany. There is a seamless blending of different architectural themes that merges contemporary elegance with Old World authenticity. Massive reclaimed ceiling beams, limestone flooring and stone walls are featured throughout the home.