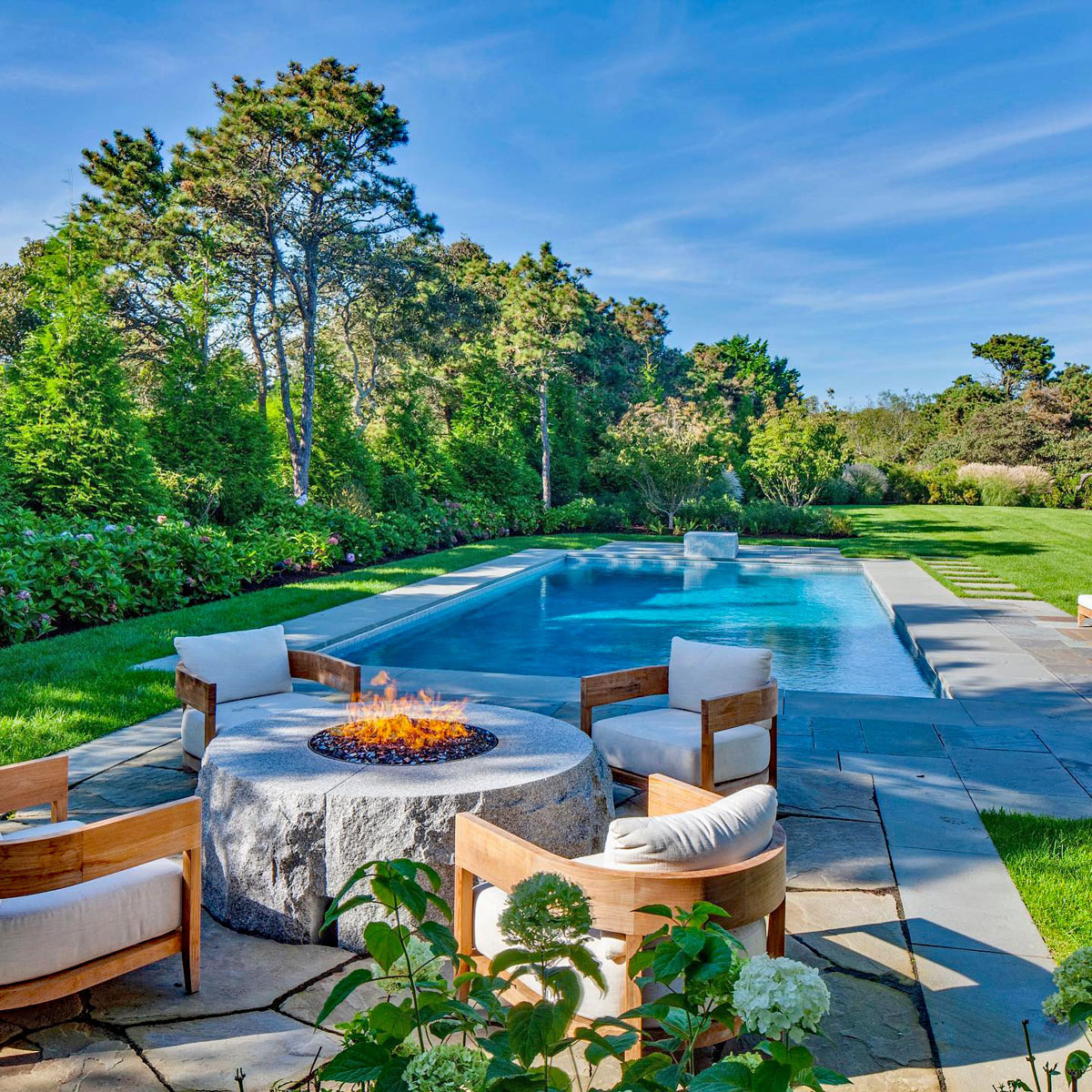 A wooded site tucked away down a small and winding side road in Nantucket, Massachusetts has been transformed into a private oasis.
Custom designed and built by Polhemus Savery DaSilva Architects Builders, the property's outdoor living spaces flow seamlessly with the main house and guest house.  
The exterior of the home features weathered natural cedar trim and shingles that provide a casual and rustic character to the residence.
The backyard has a terrace, swimming pool, and granite fire pit that coexists harmoniously with the coastal Nantucket Island surroundings.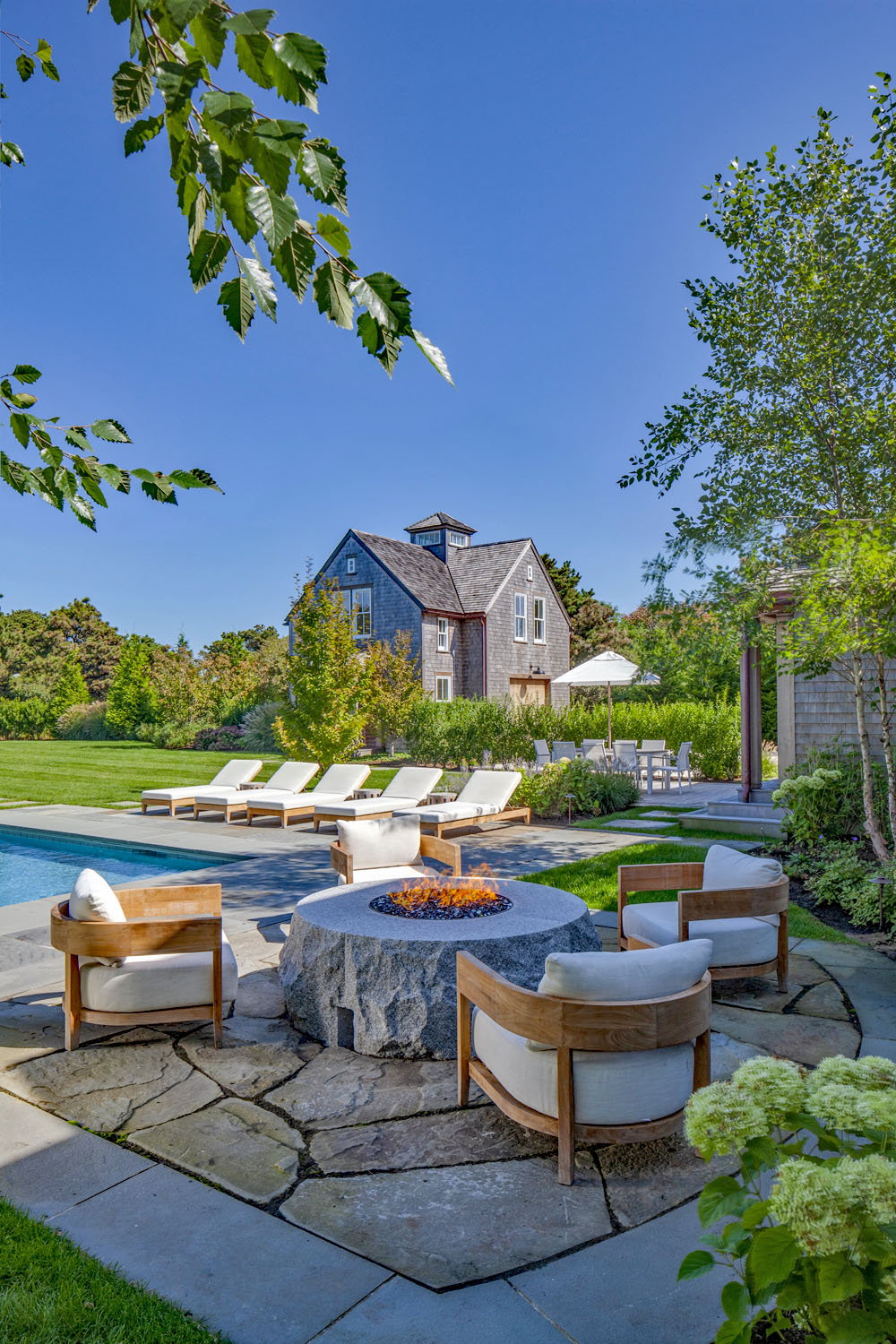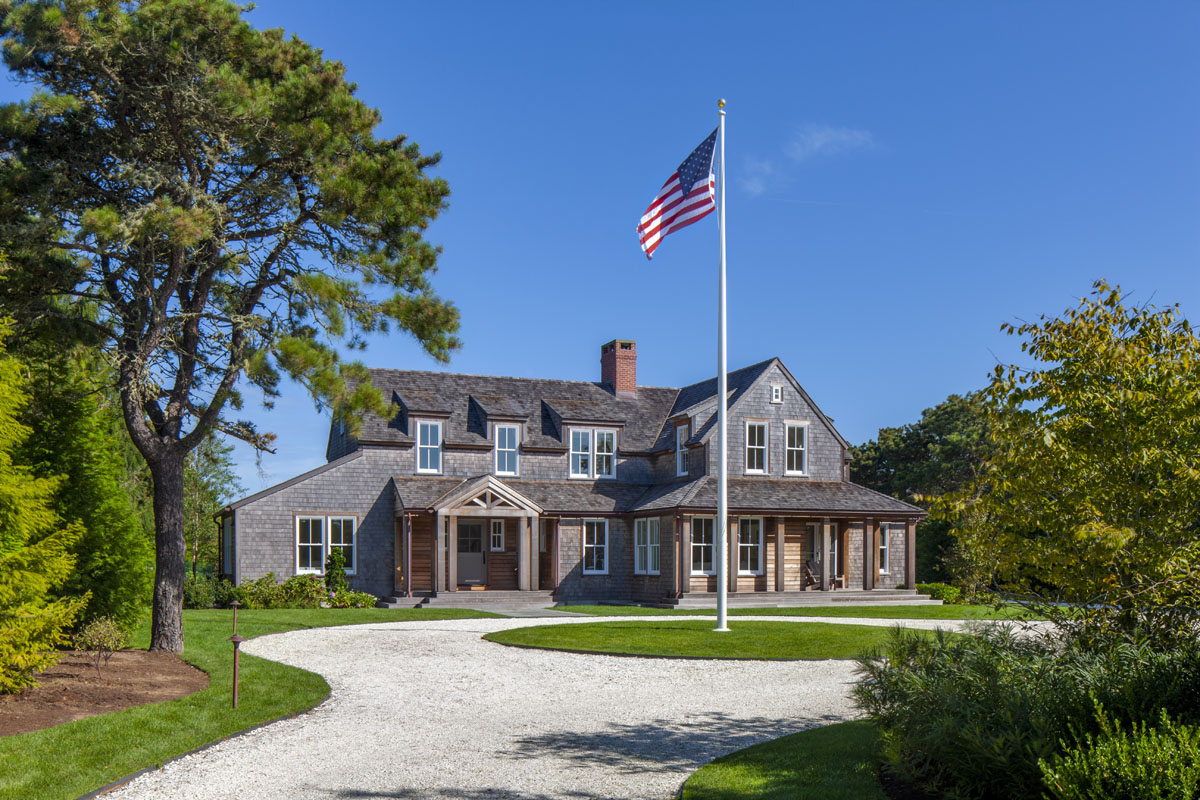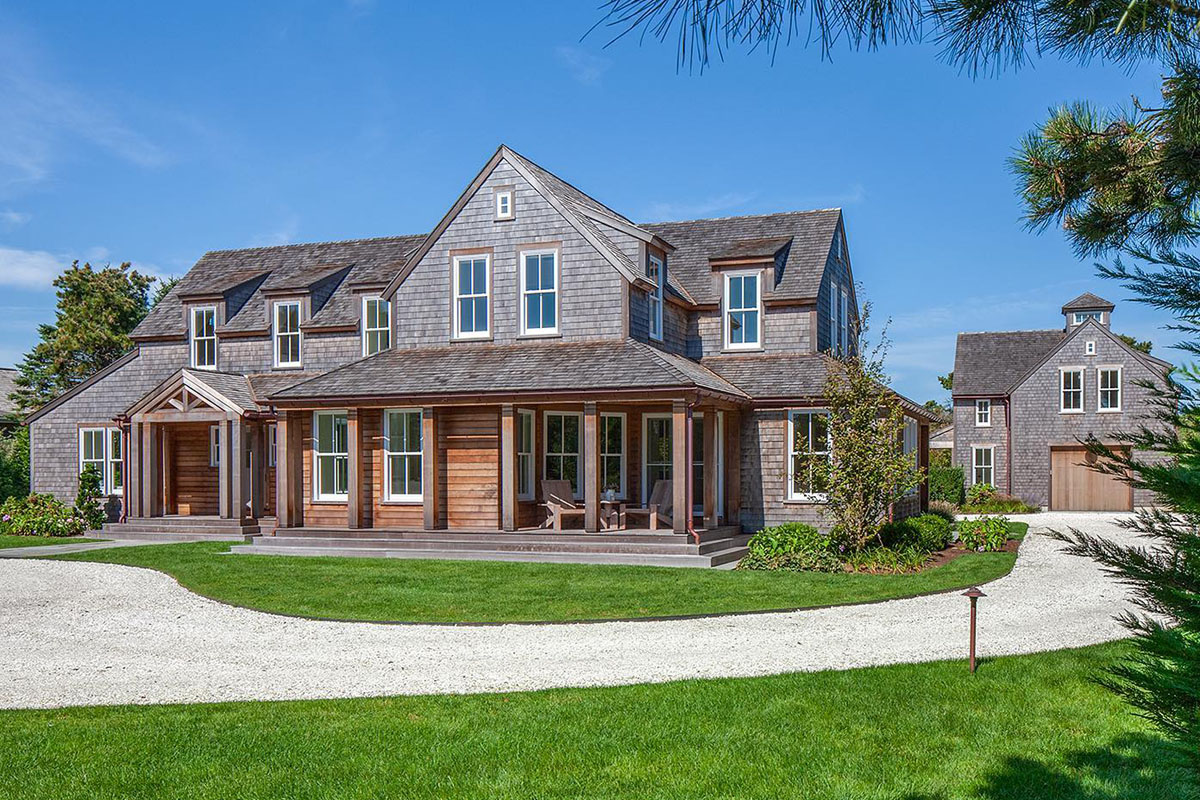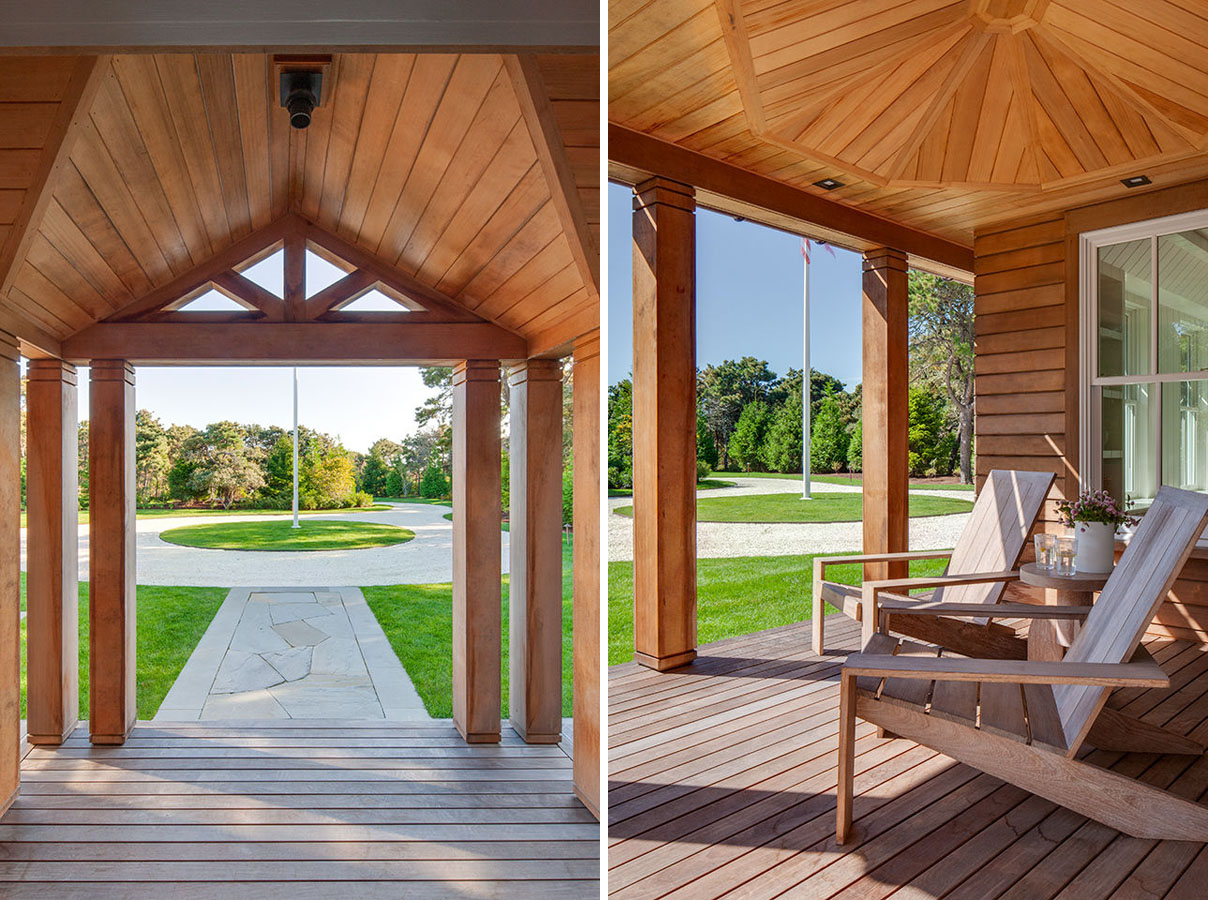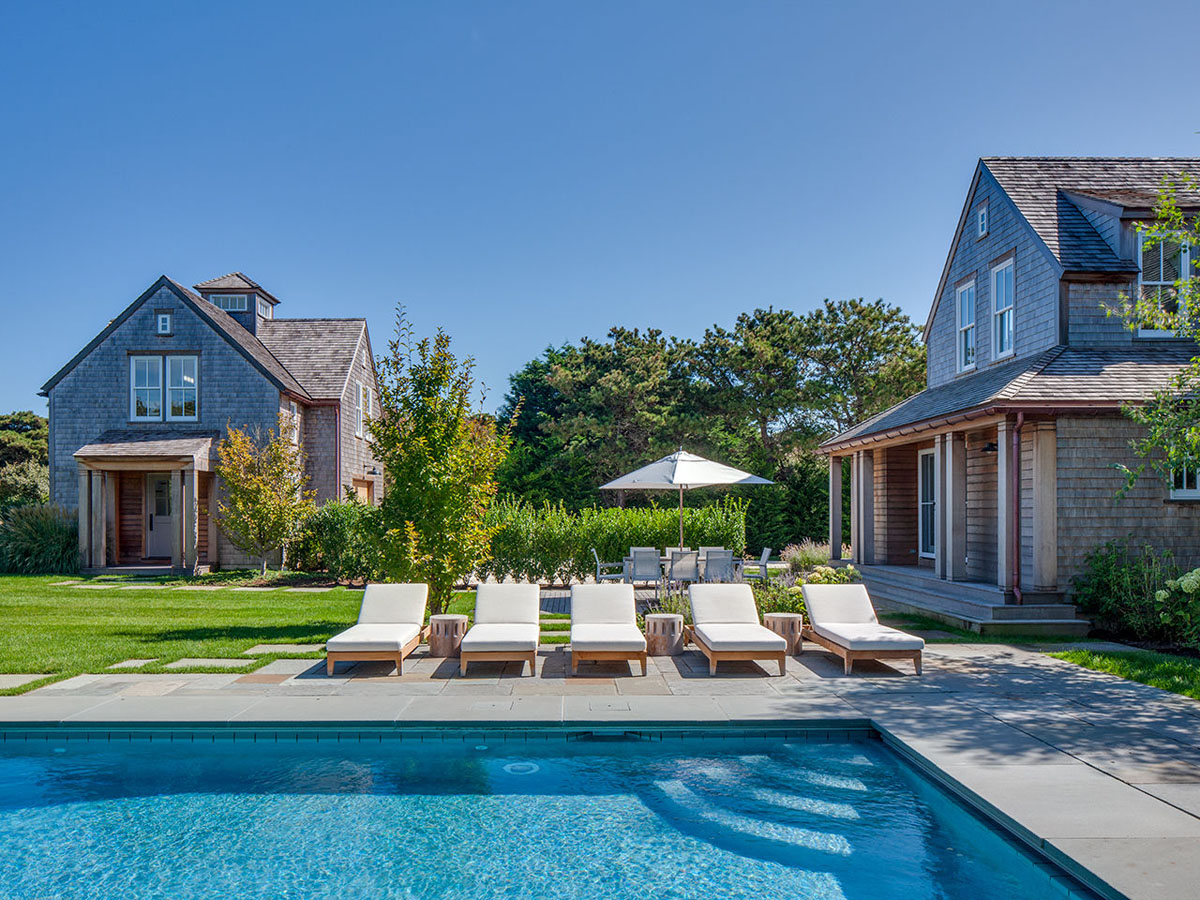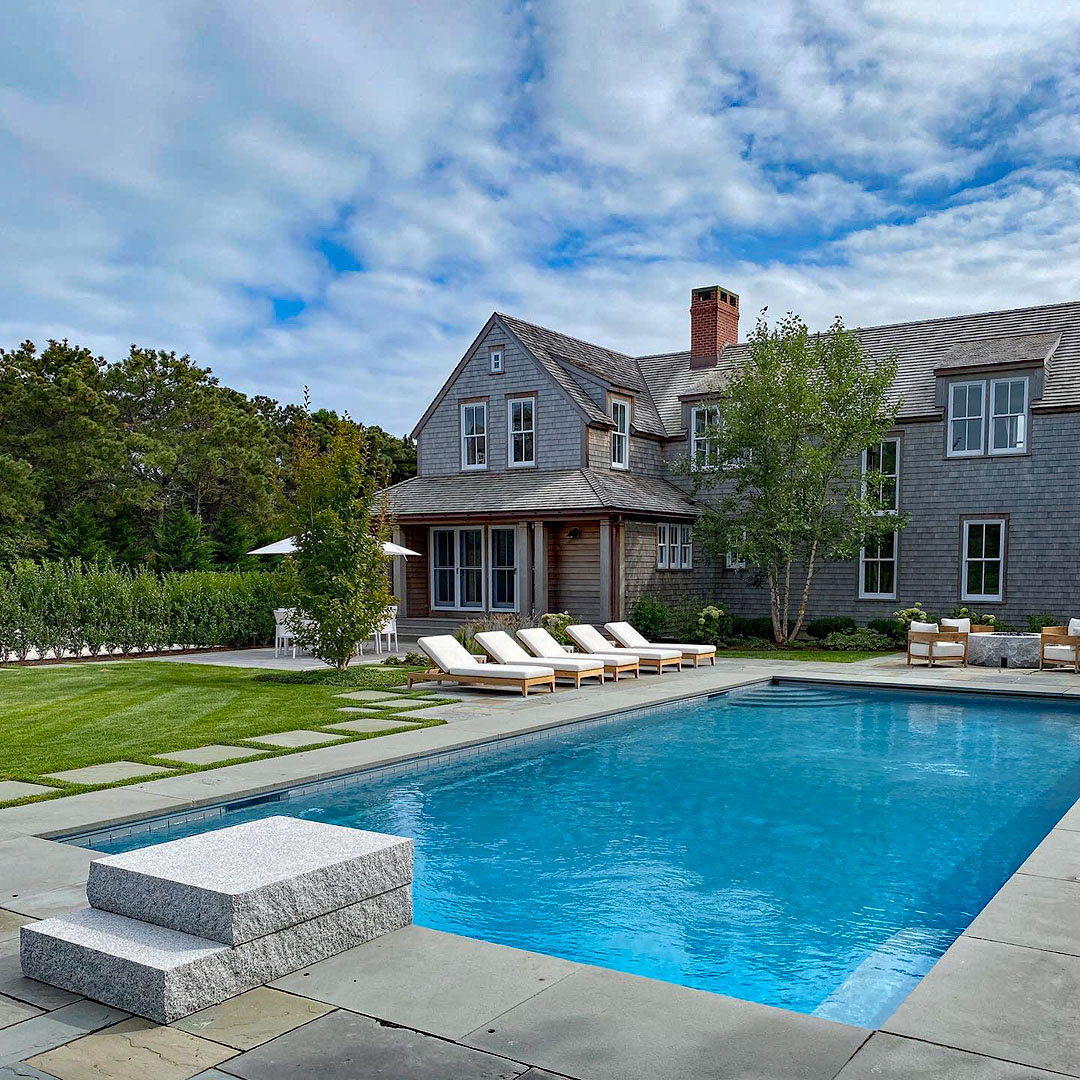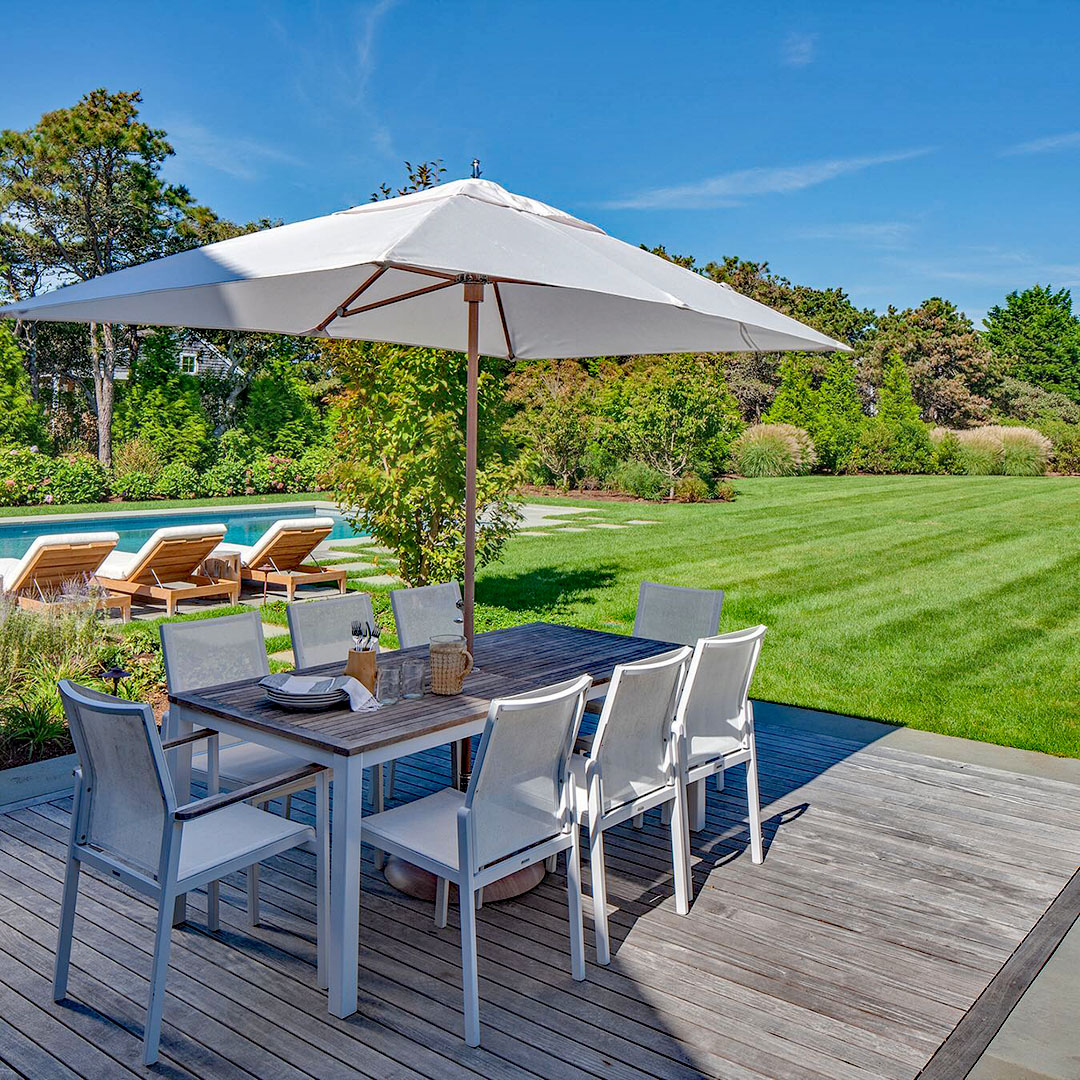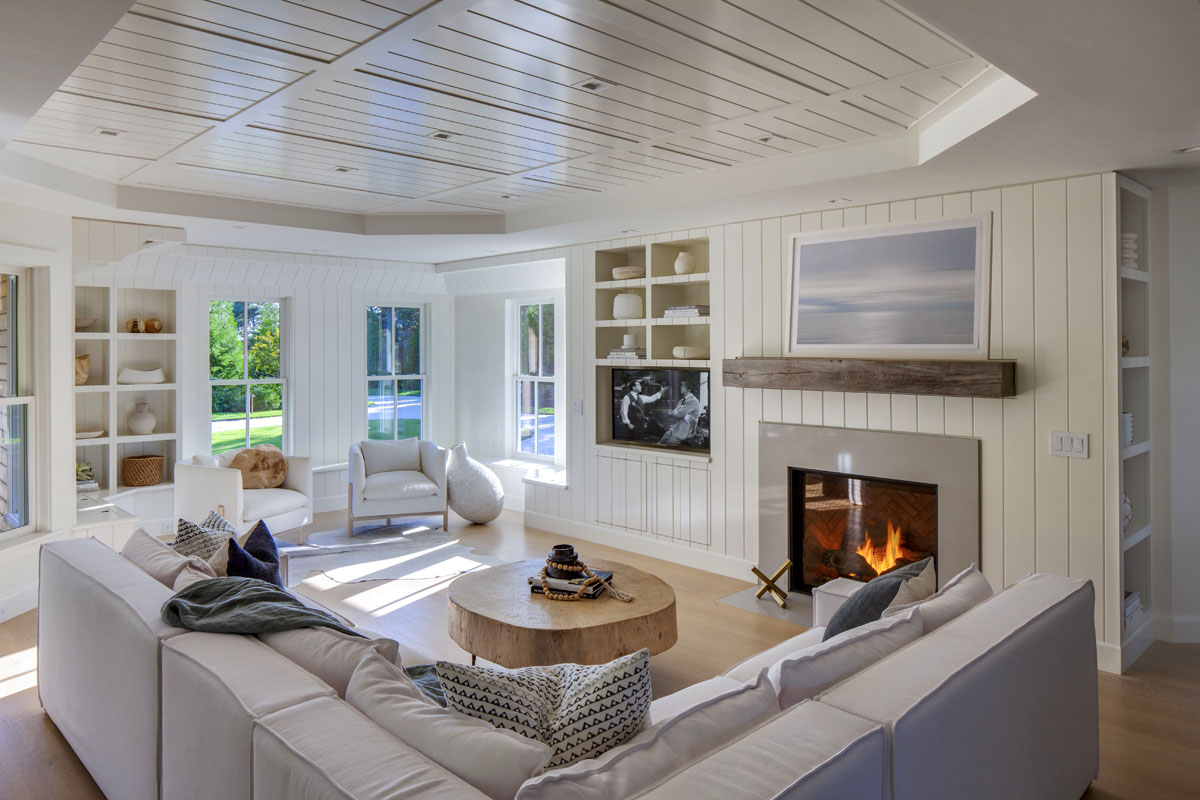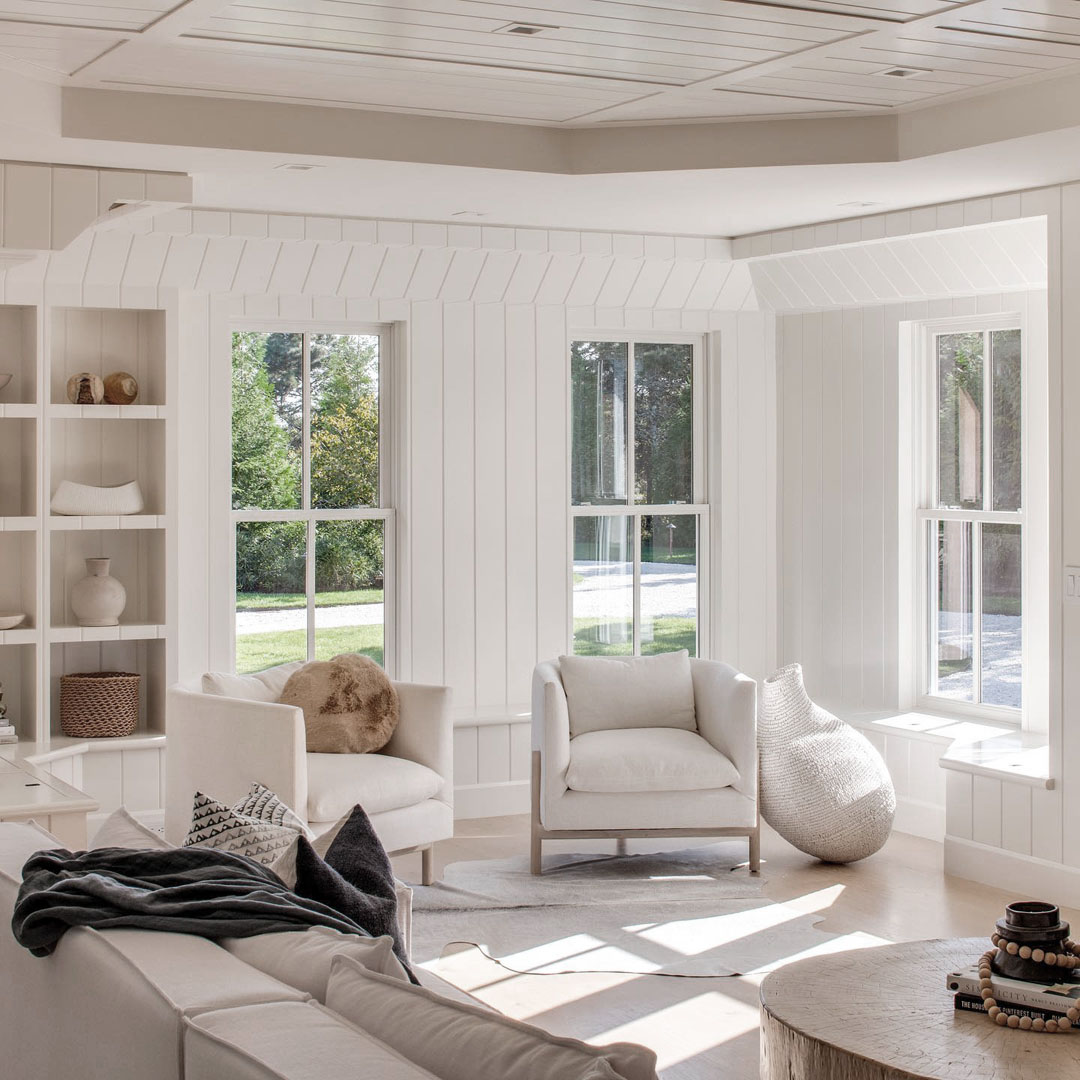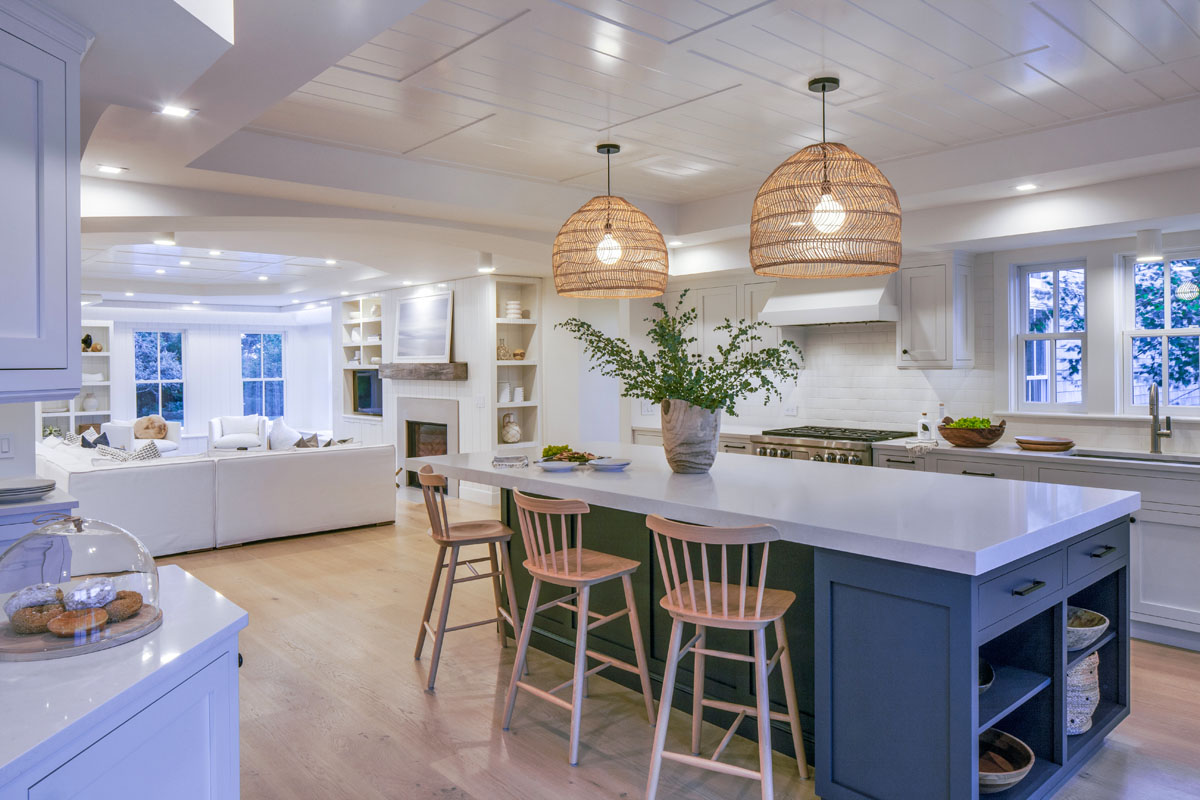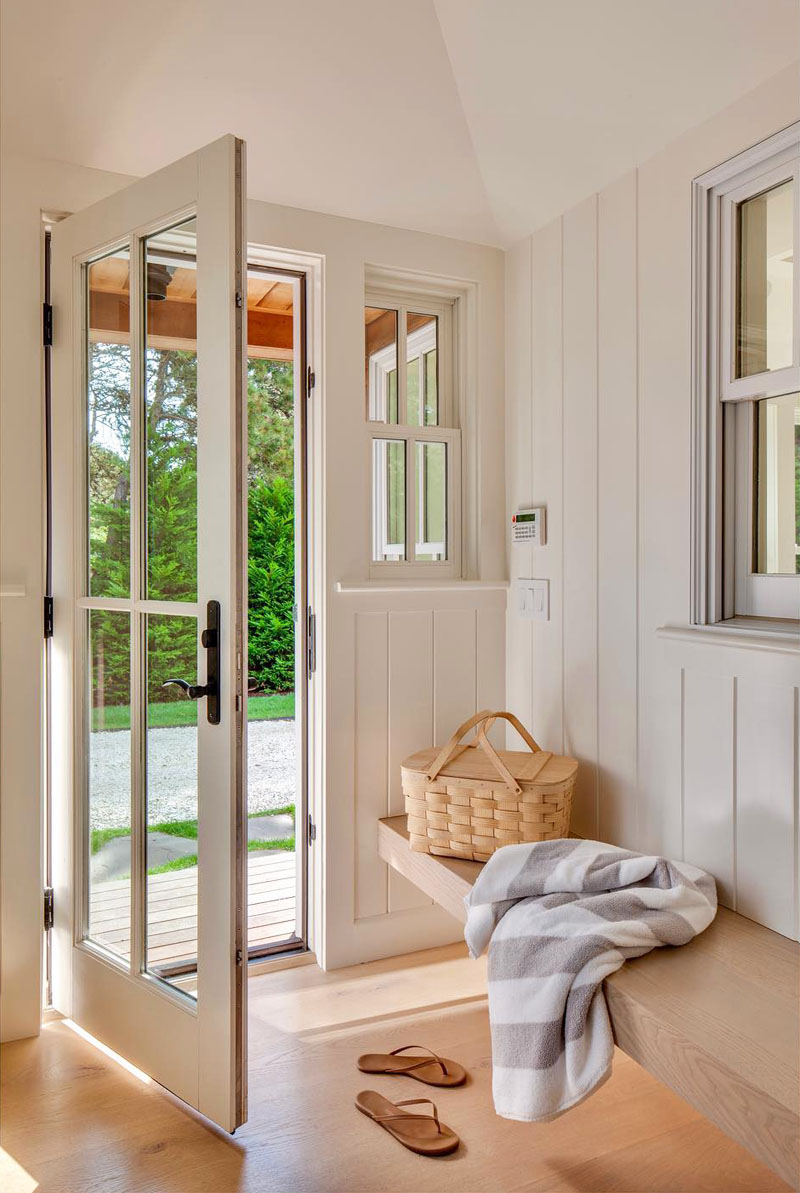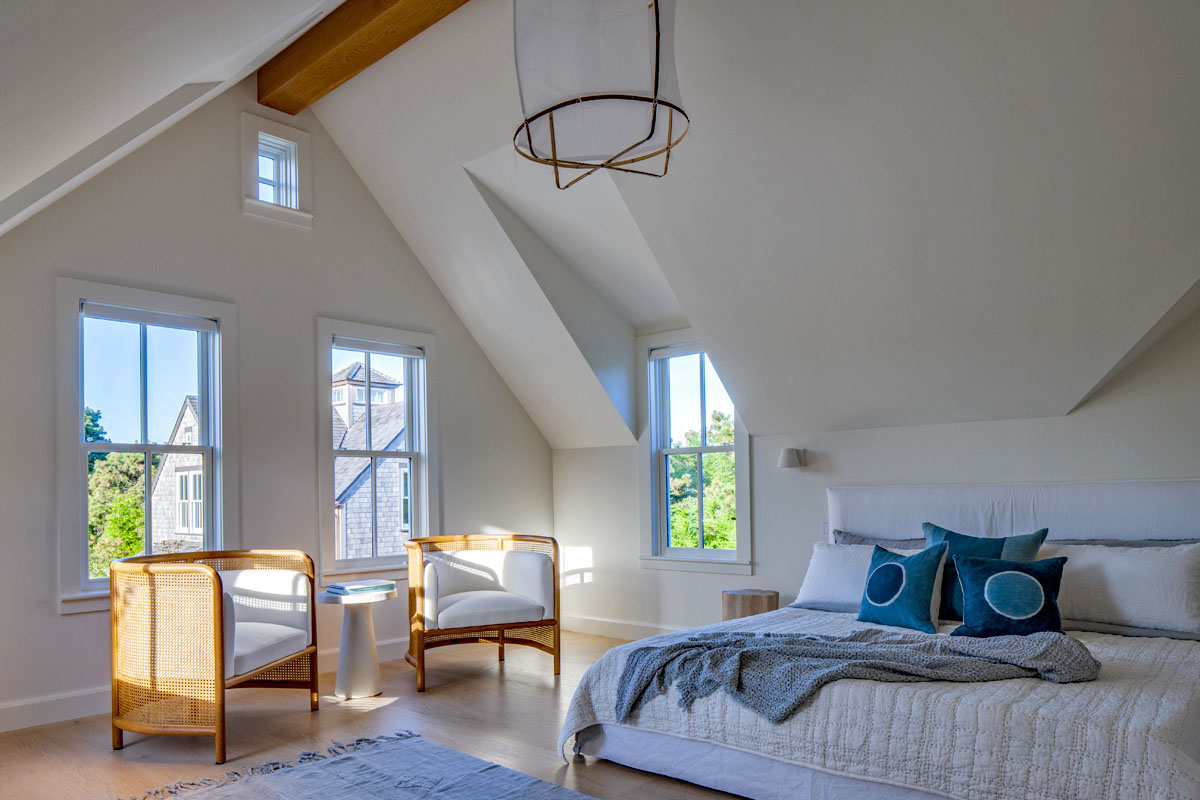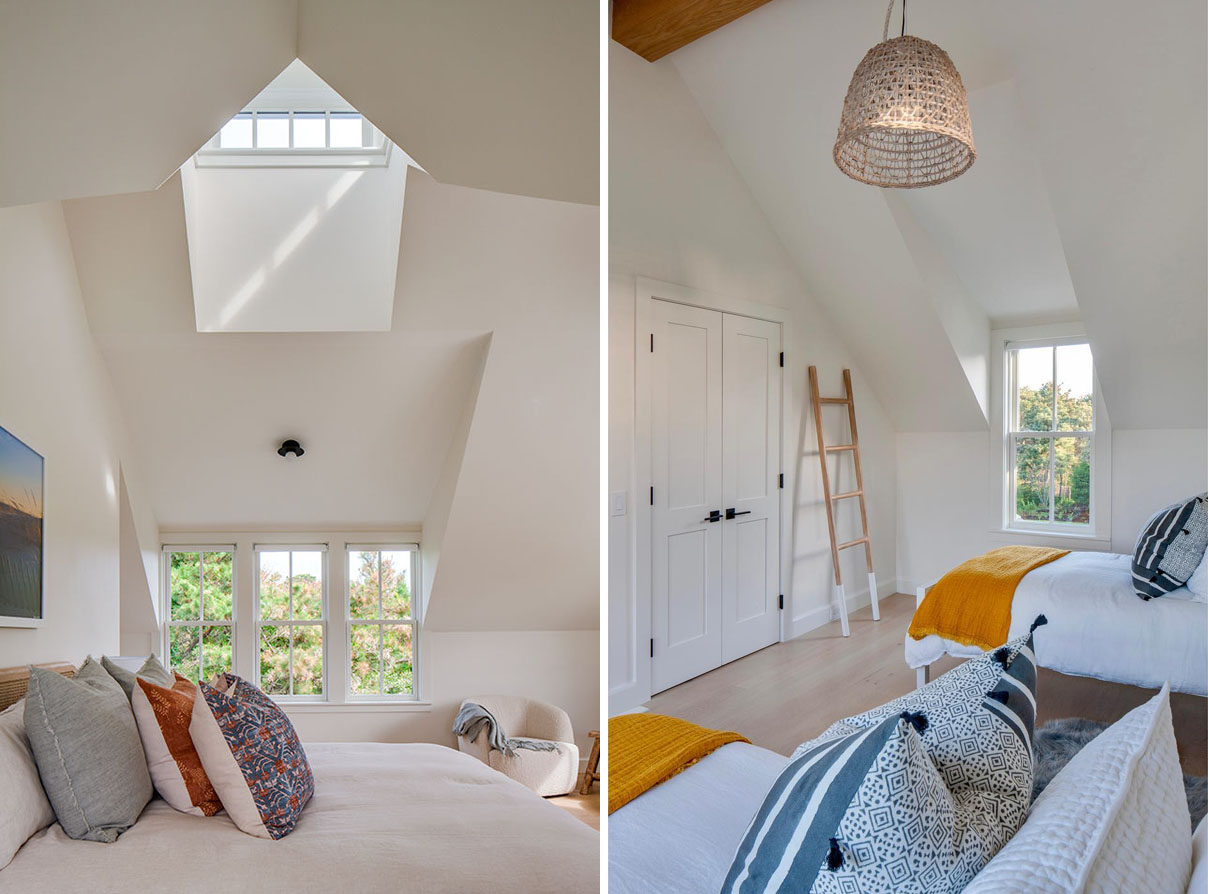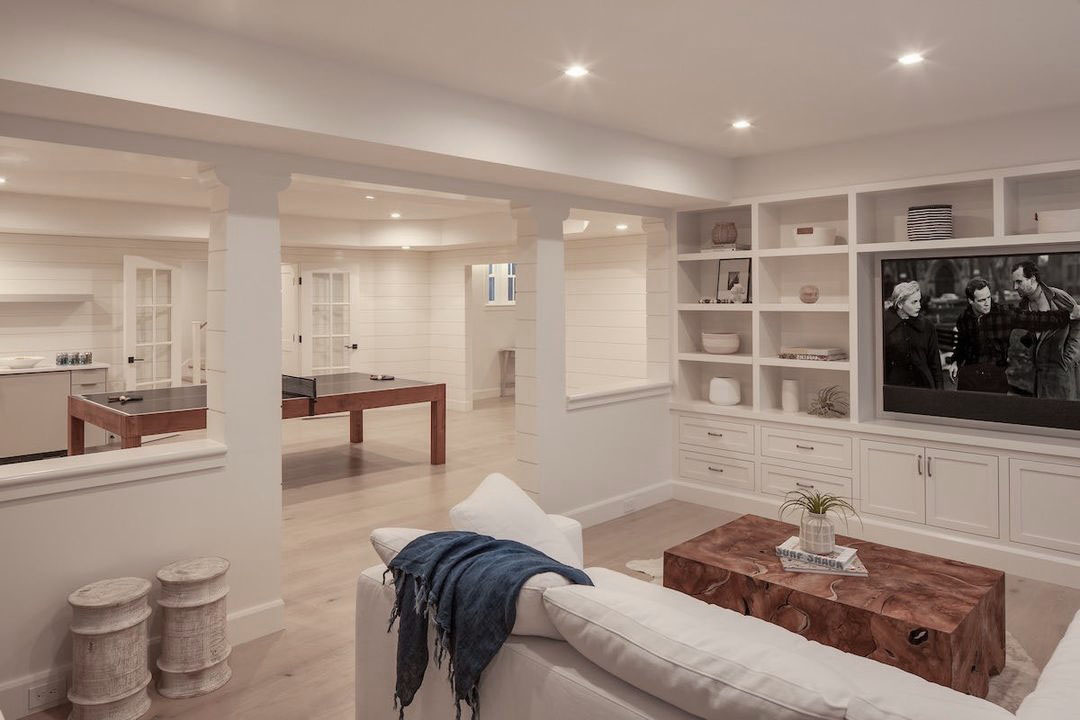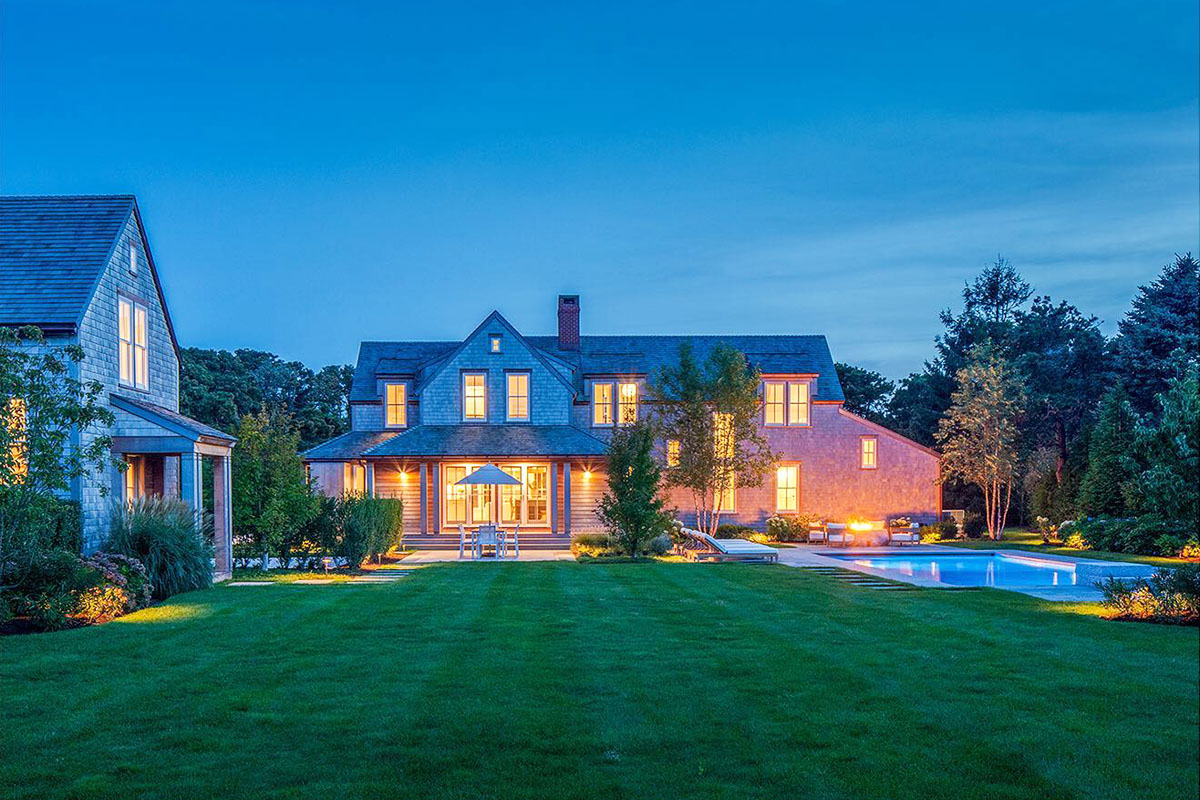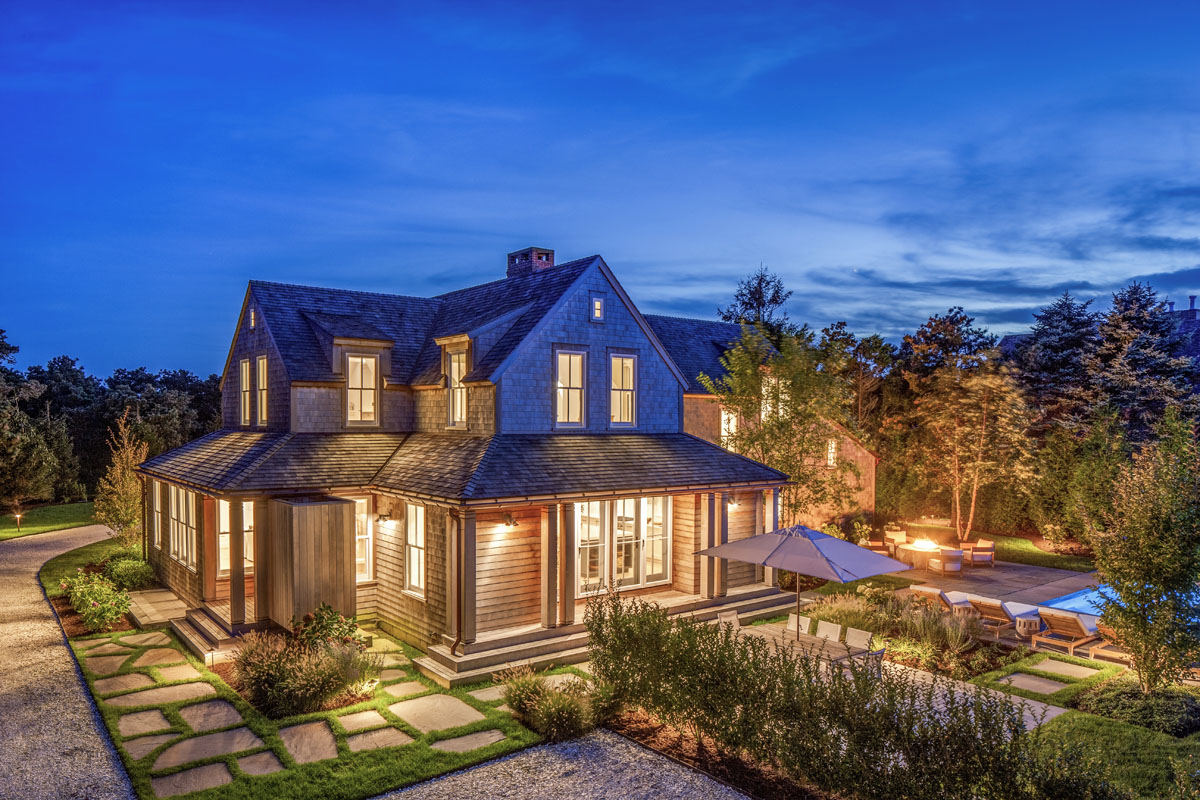 See Also: Timeless Shingle Style Home with Colonial Revival Details
Architect: psdab