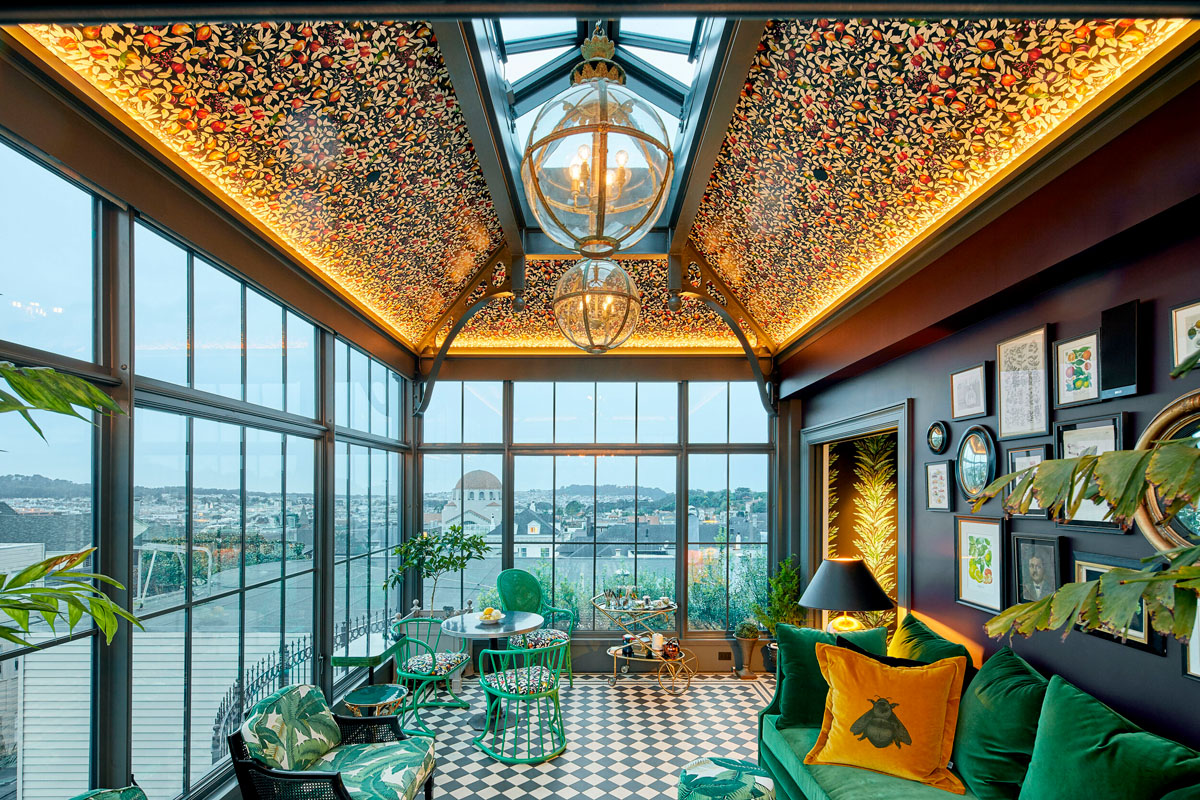 Located on a roof deck of an existing house in San Francisco, California, this delightful English Conservatory with incredible views was an addition that allowed new outdoor space and an expansion of the master bedroom suite.
Gast Architects designed the project inspired by historic Victorian conservatories, and Larkspur Builders constructed the 375-square-foot structure.
The sunroom is just steps from the master bedroom suite and separated by a large glass-and-wood pocket door and an interior stair. The room consists of tube steel posts and beams, custom steel windows and doors, custom pressed steel panels and a vaulted ceiling with operable skylights.