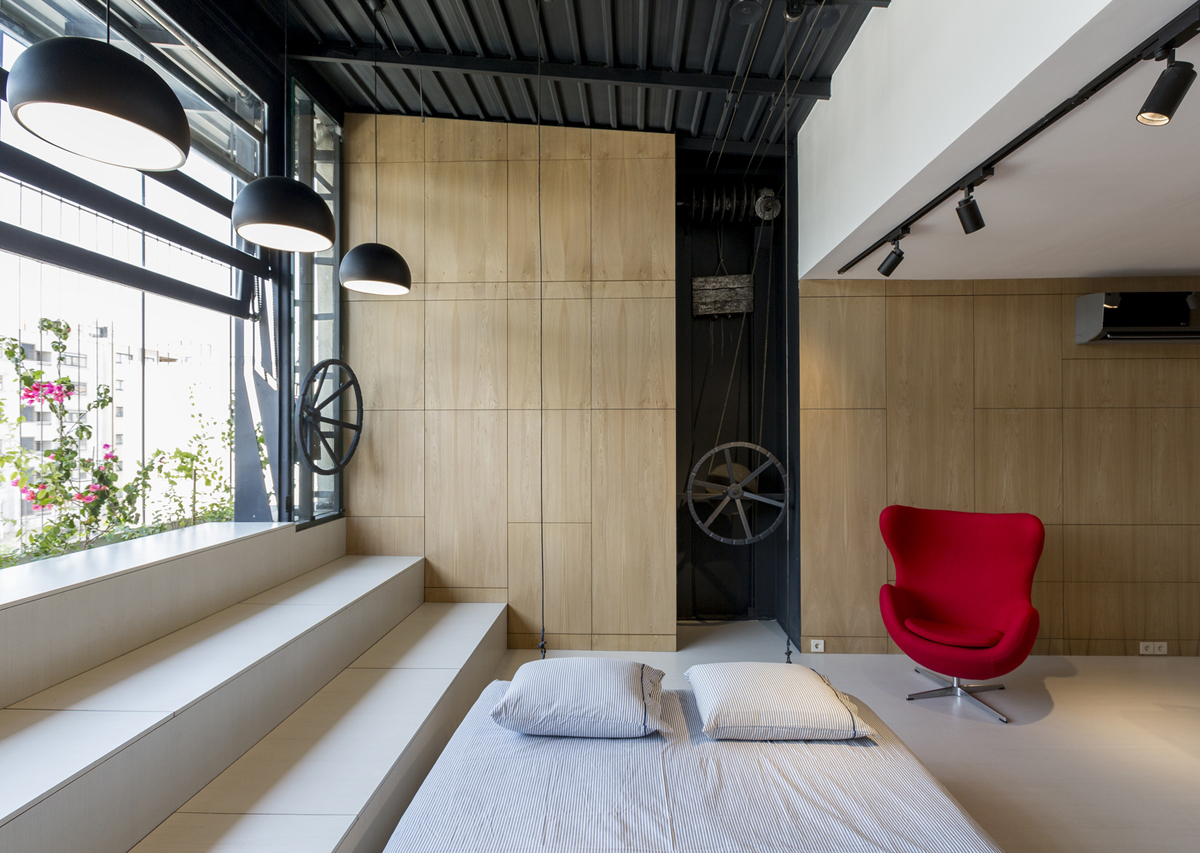 A rooftop storage of a residential building in Shiraz, Iran was transformed into a stylish modern studio apartment by Ashari Architects.
The 45 sq-meter (484 sq. ft.) apartment offers a single space which can be changed into different functions. The kitchenette, washer dryer, closet and storage spaces are hidden behind retractable doors.
The bed is inspired by "Abrak", ancient swings in Shiraz, and can be raised or lowered with a pulley and a steering wheel. A small outdoor roof terrace is an extension of the interior space.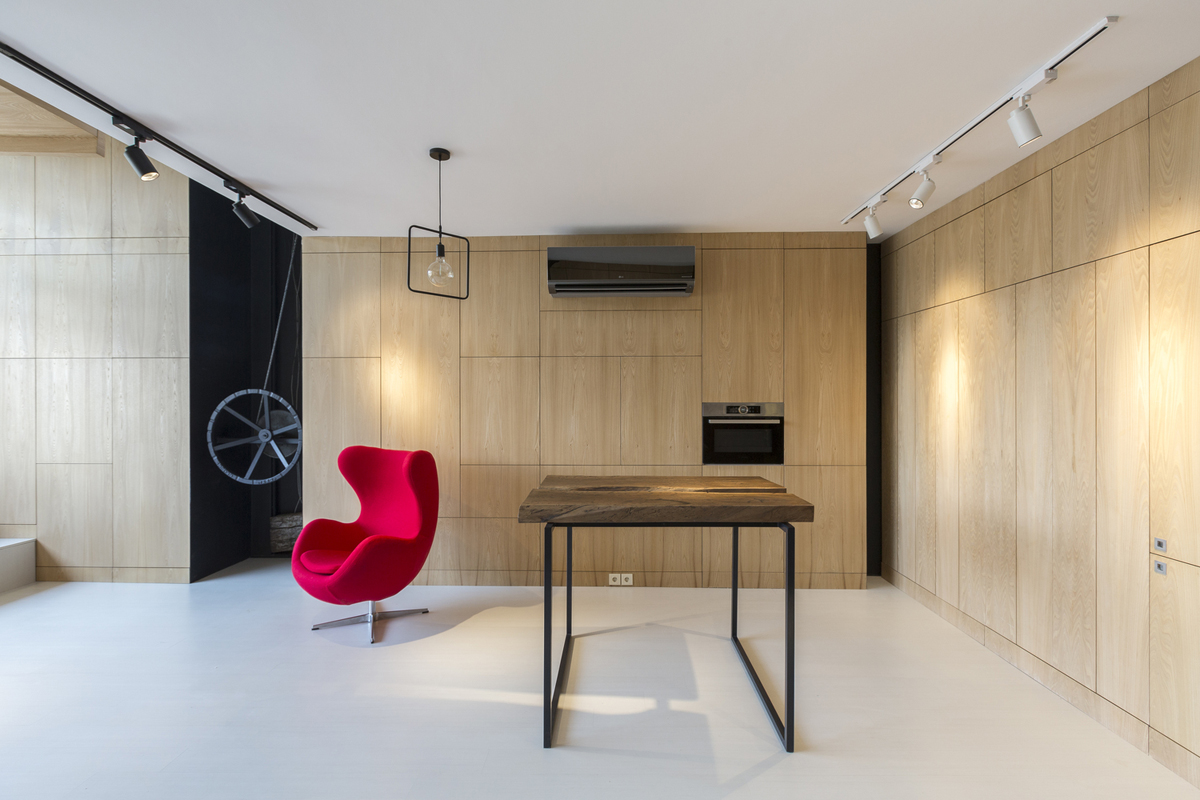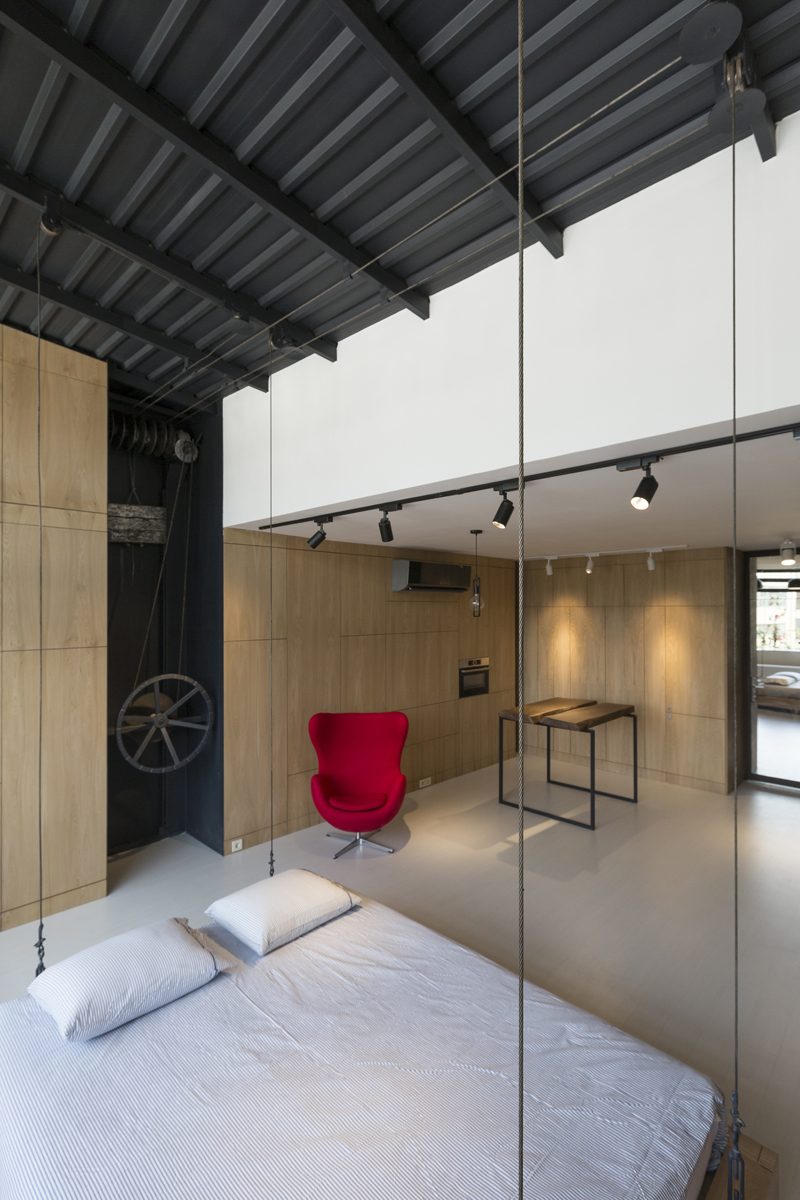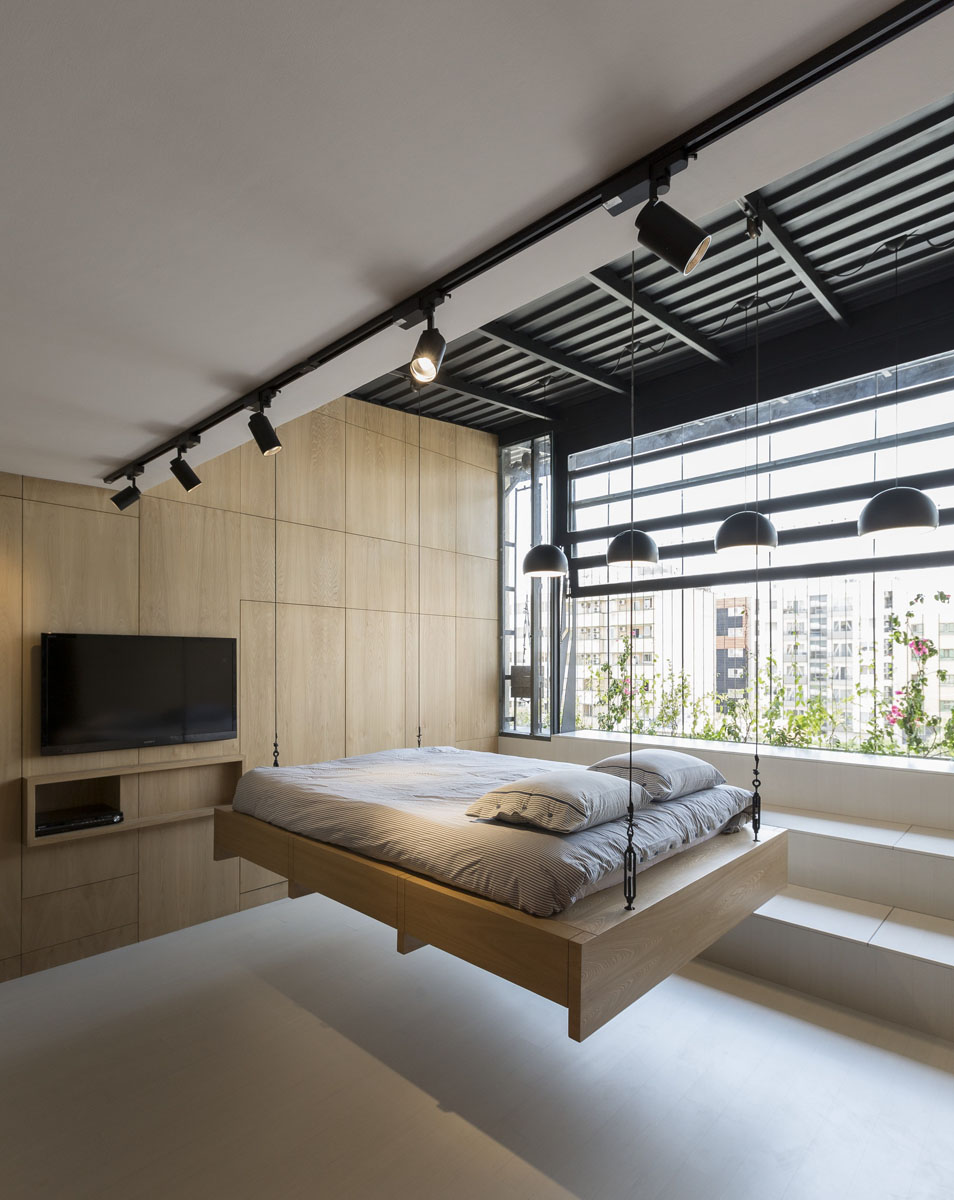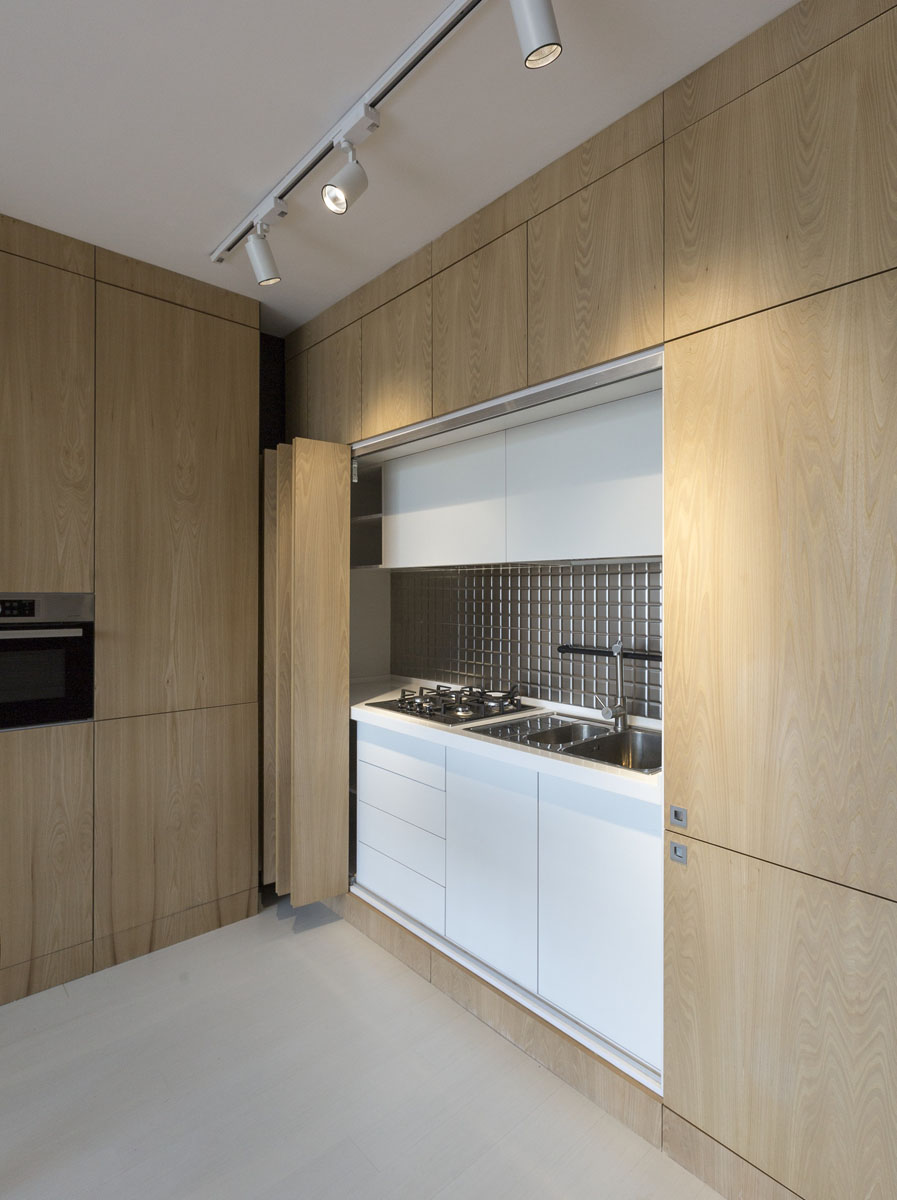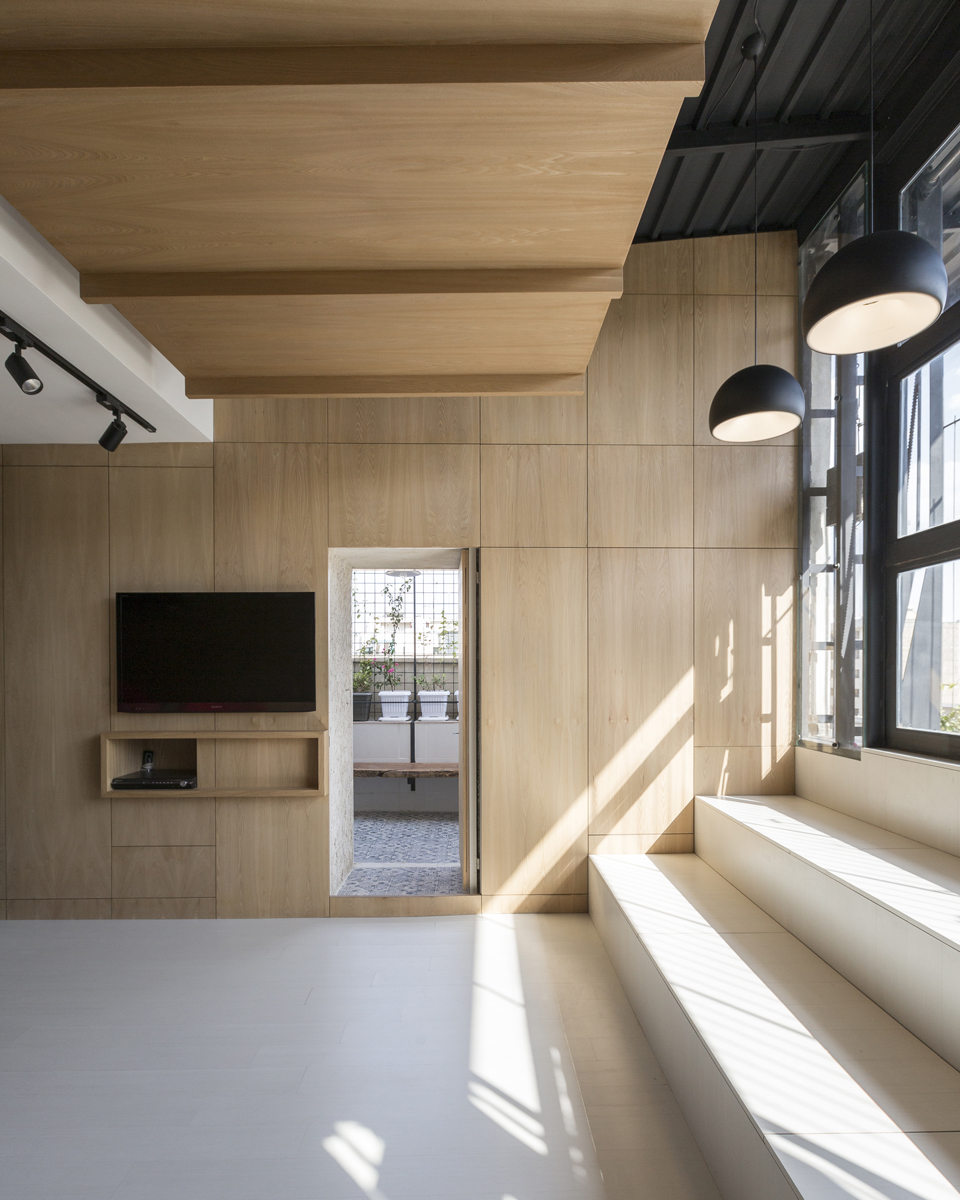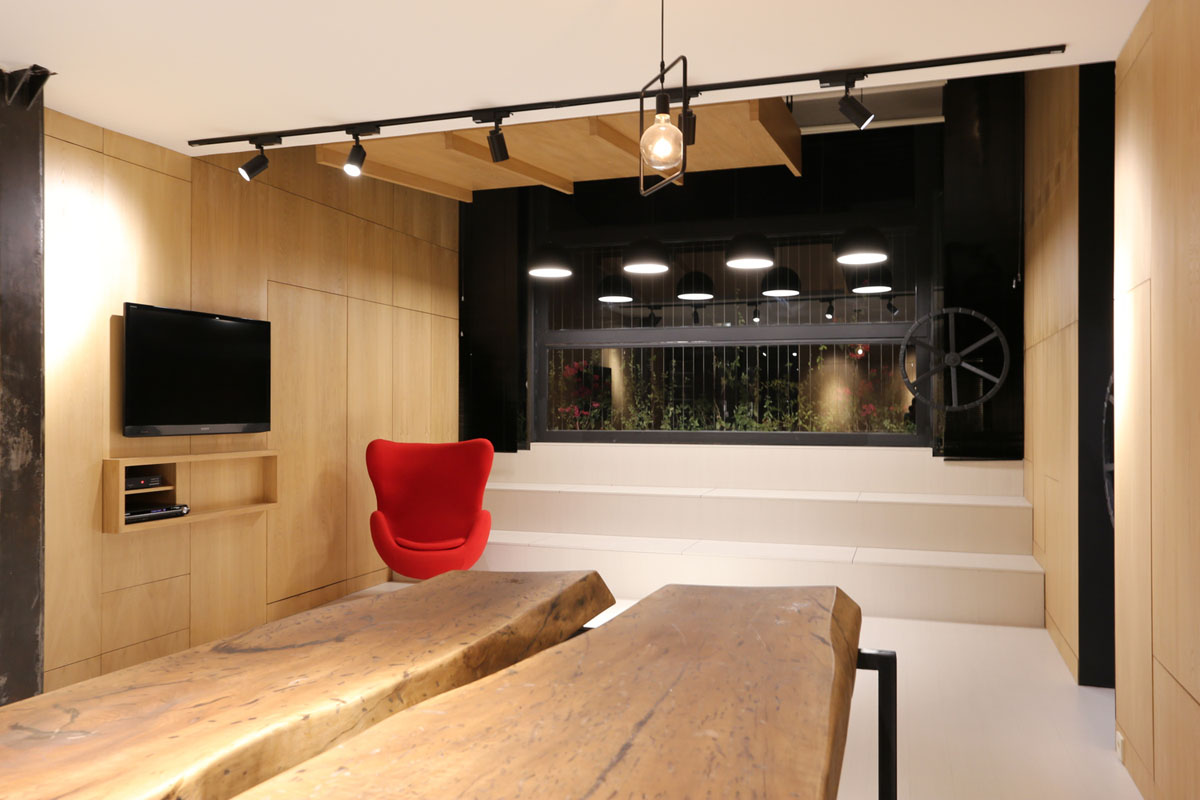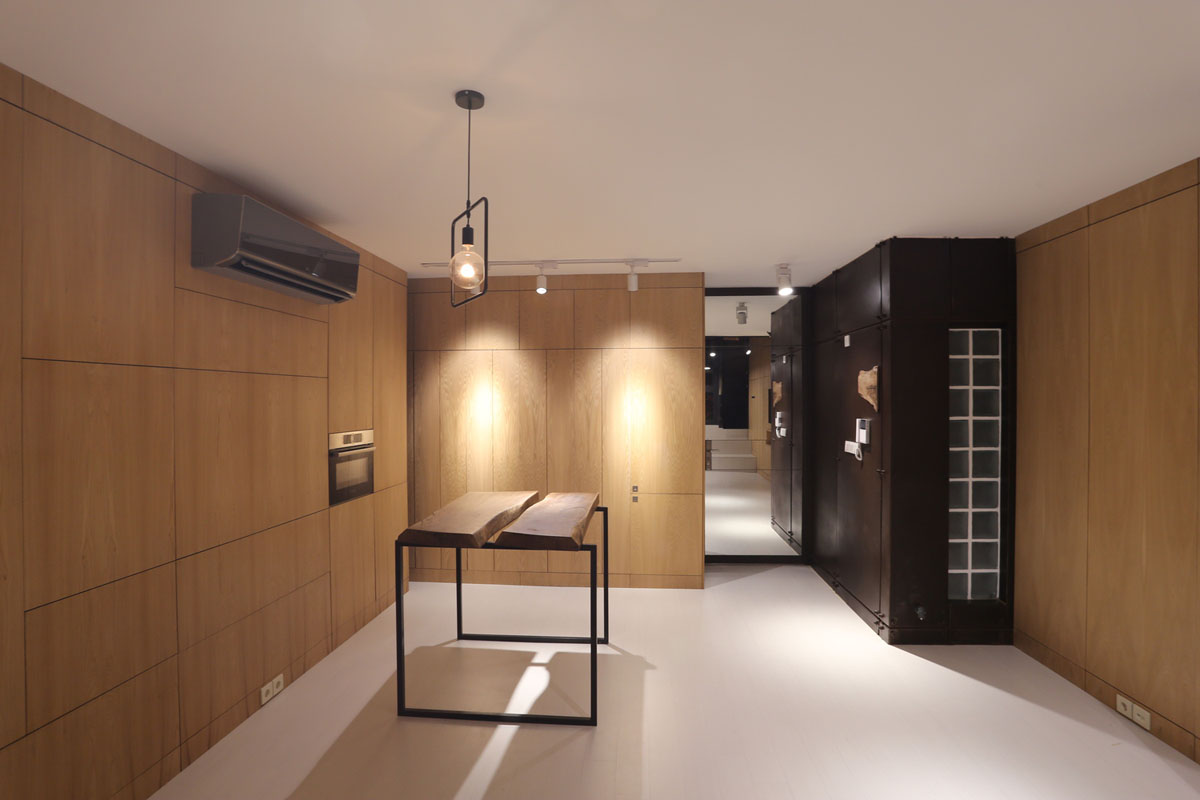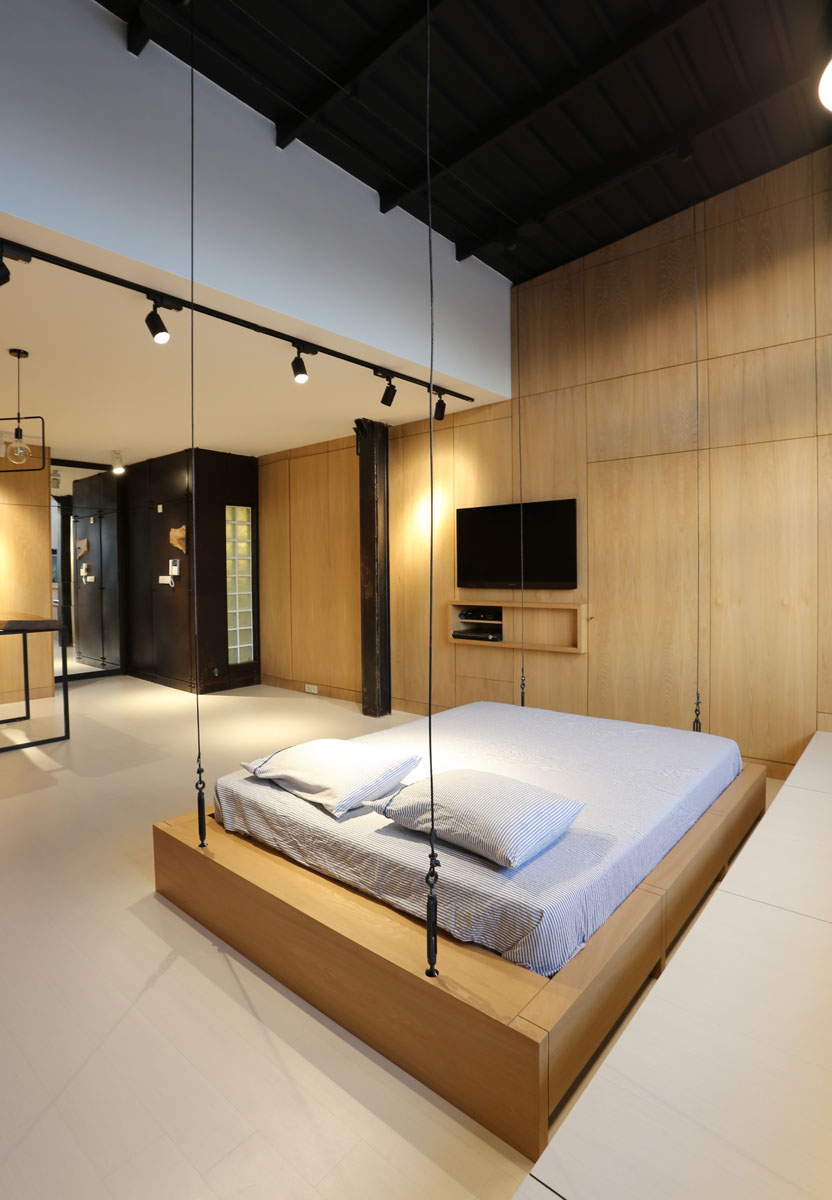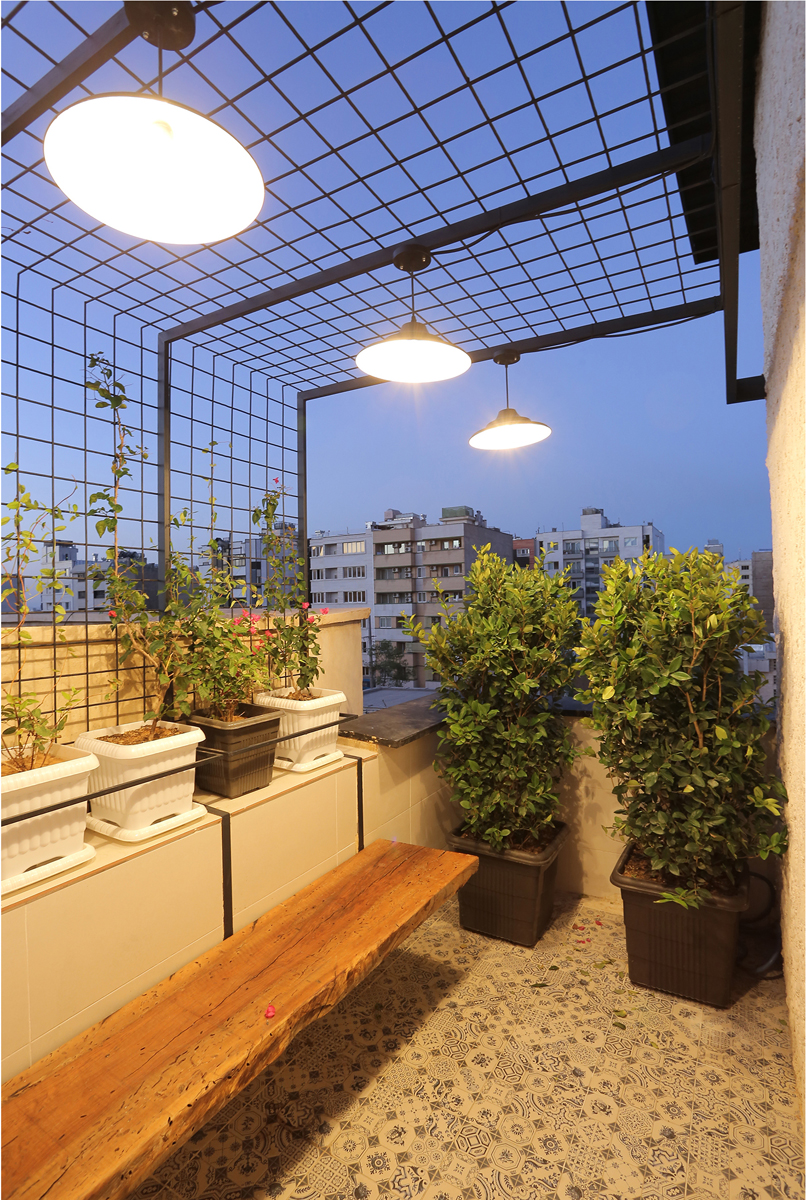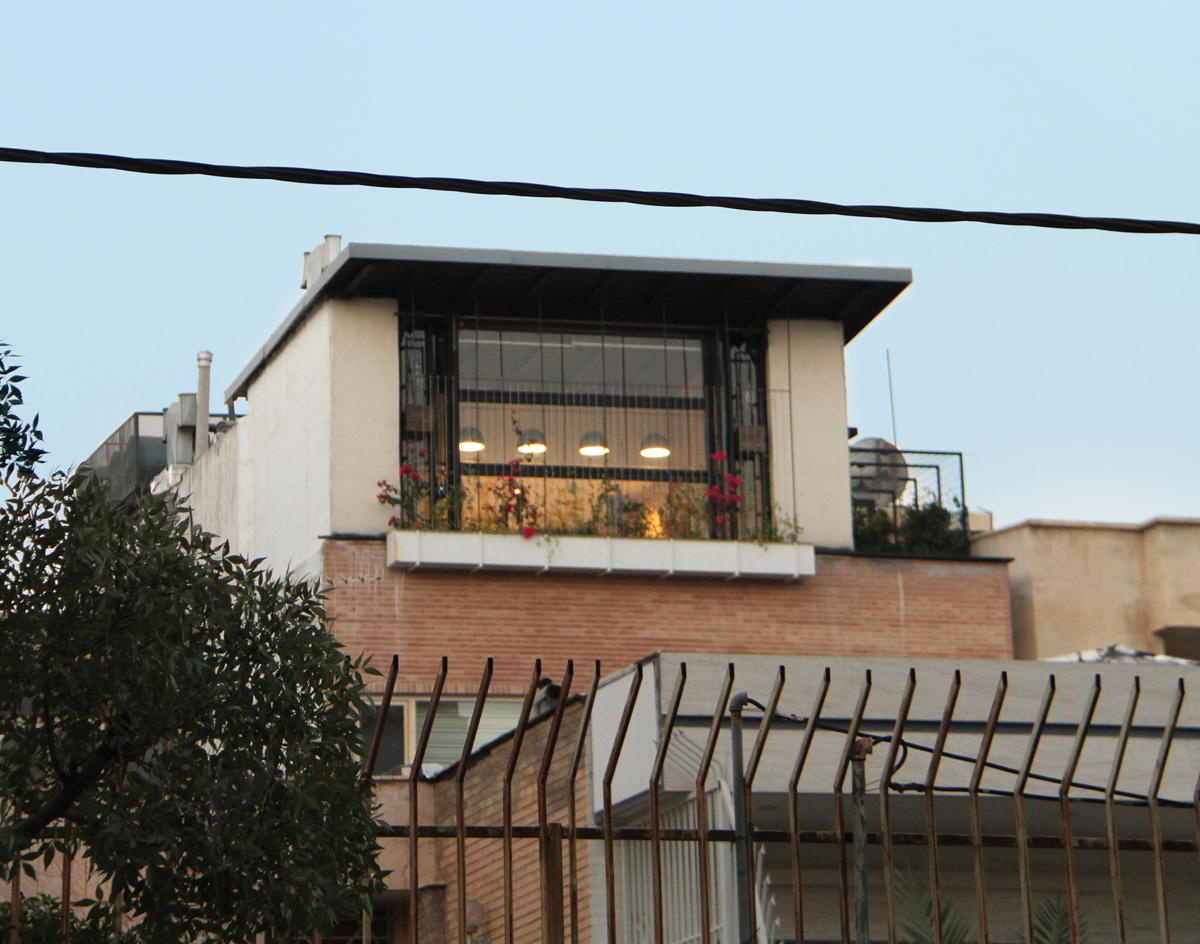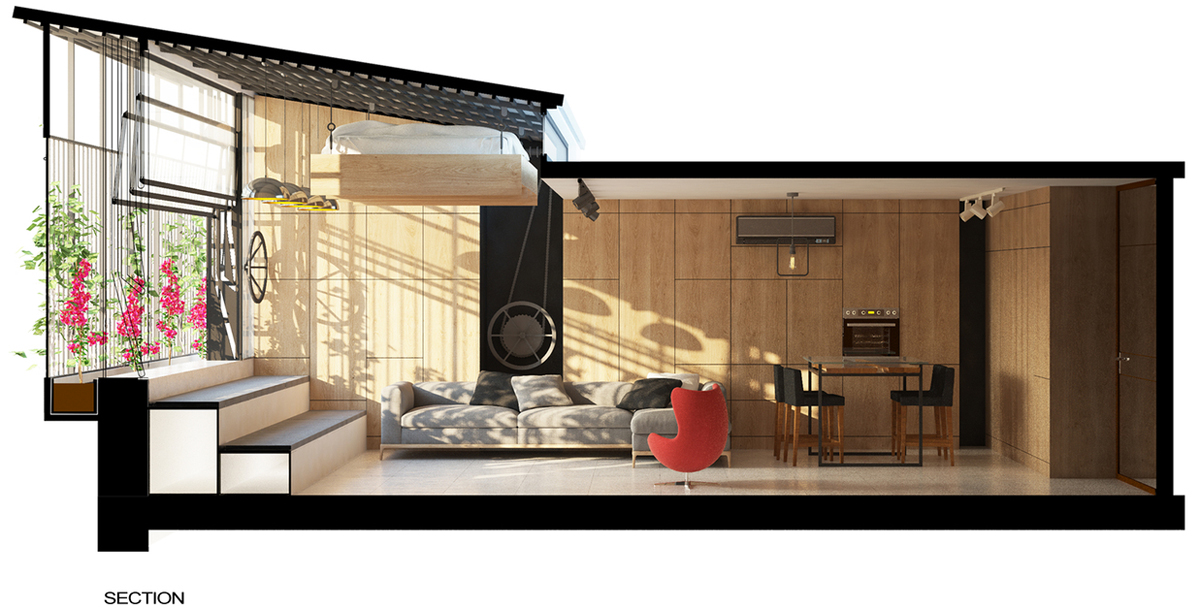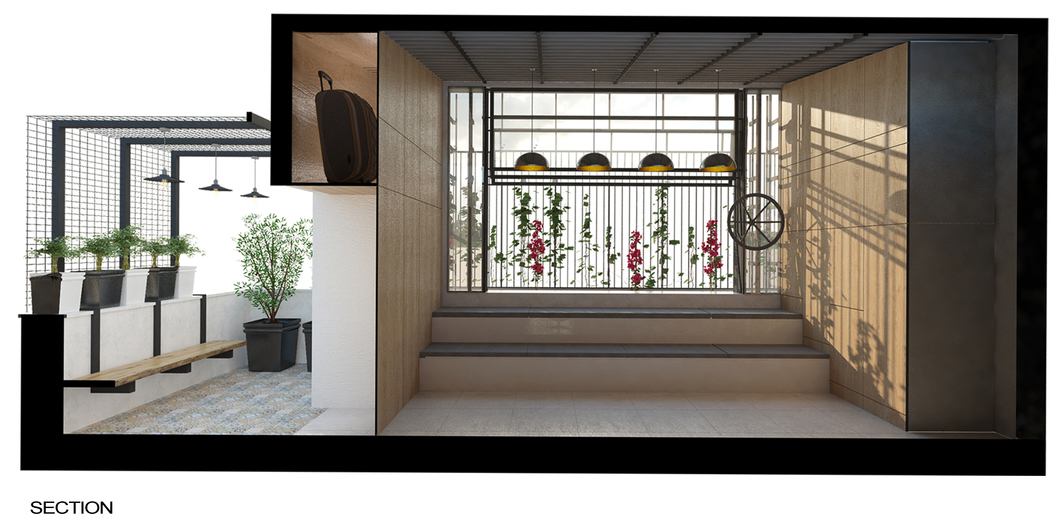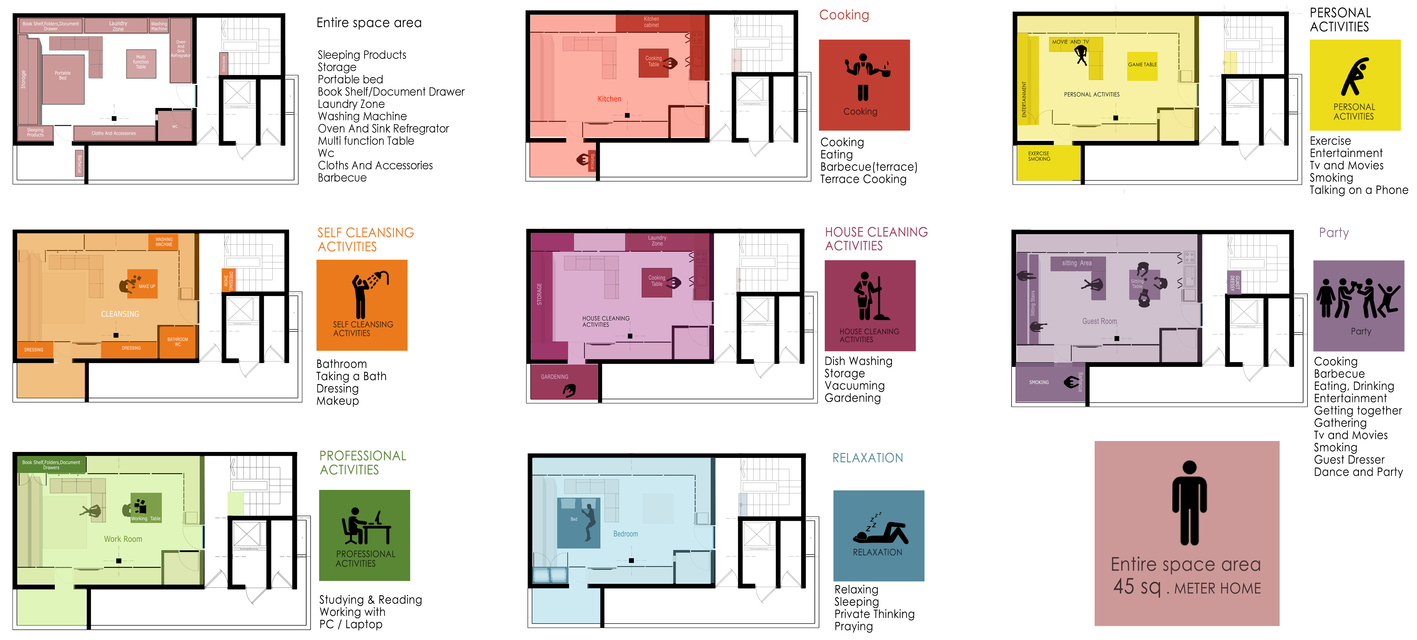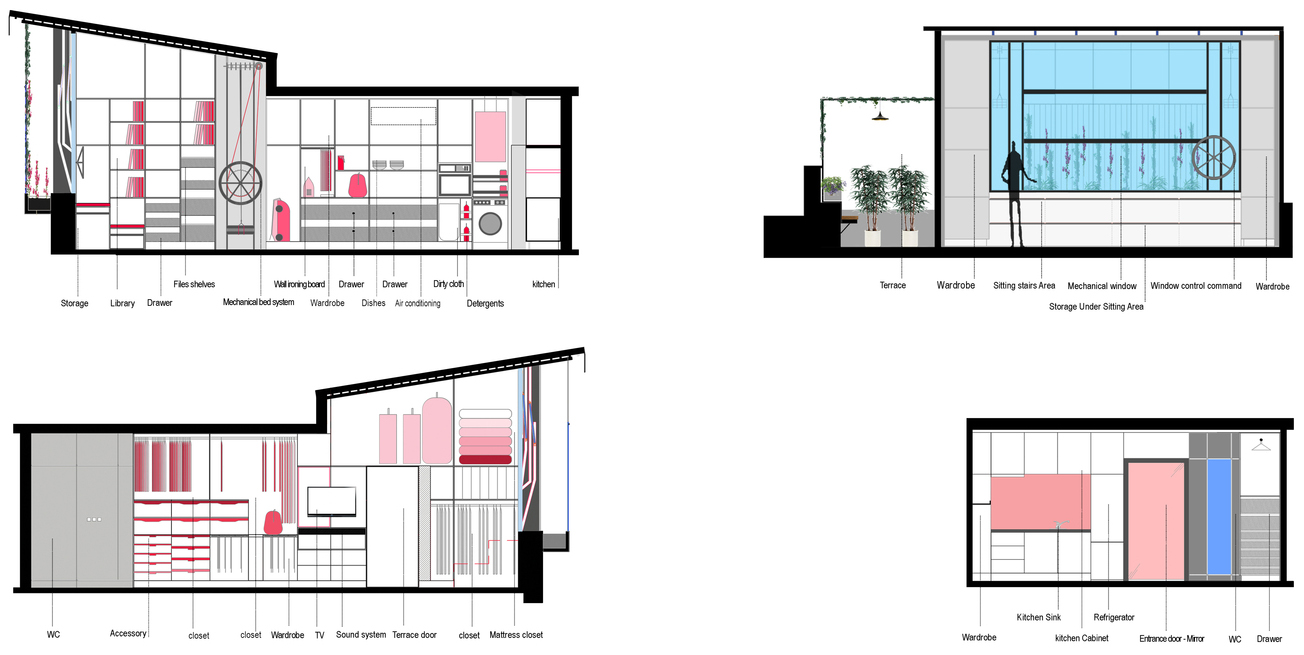 https://www.youtube.com/watch?v=0LbMl0U4UdU