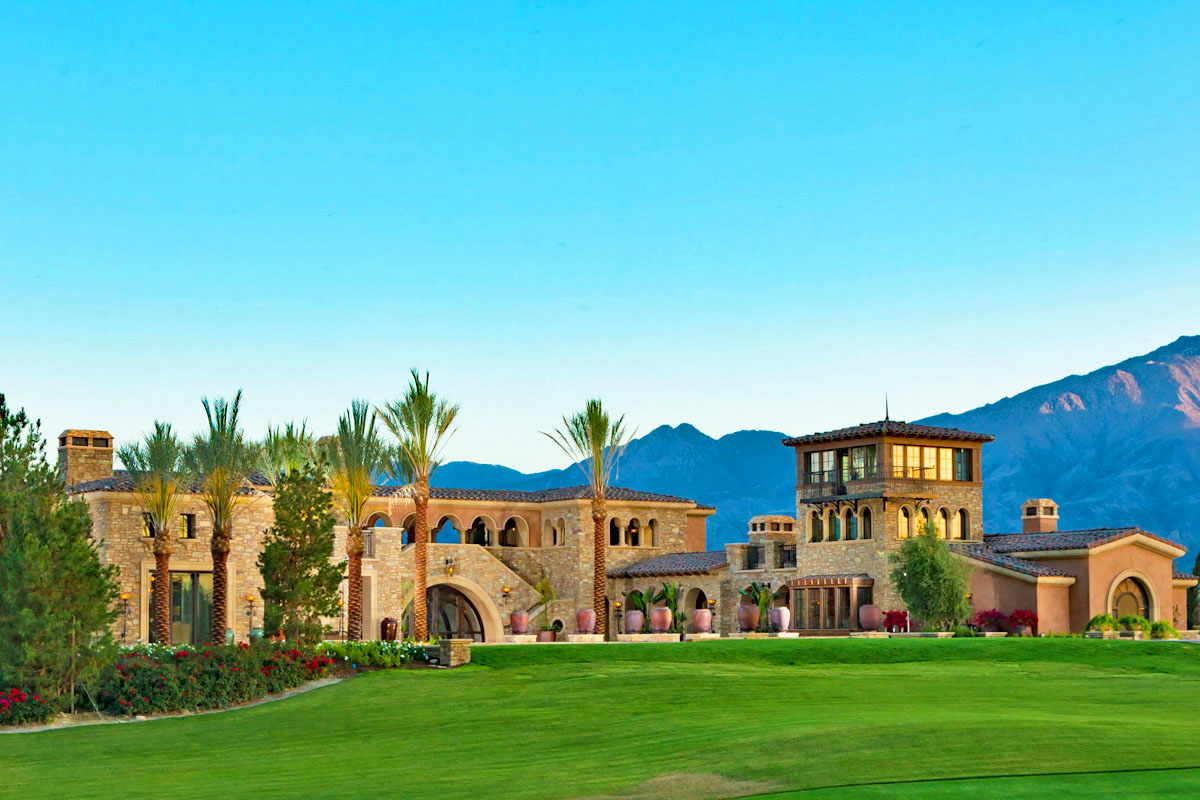 This magnificent golf estate in La Quinta, California was inspired by classic Italian architecture and Tuscan farmhouses. As you enter the home, you are greeted by a breathtaking view of the golf course and picturesque desert mountains.
The expansive courtyard is the signature of this home. A three-level tower anchors the courtyard where the pool is the central focal point.
The interactions of the rooms with the courtyard creates the feeling of an ancient Italian village. The courtyard features multiple-arched open air bridge flanked by two exterior staircases linking the two separate wings of this home.
South Coast Architects designed a home that has optimized golf/desert lifestyle living with an old world philosophy.