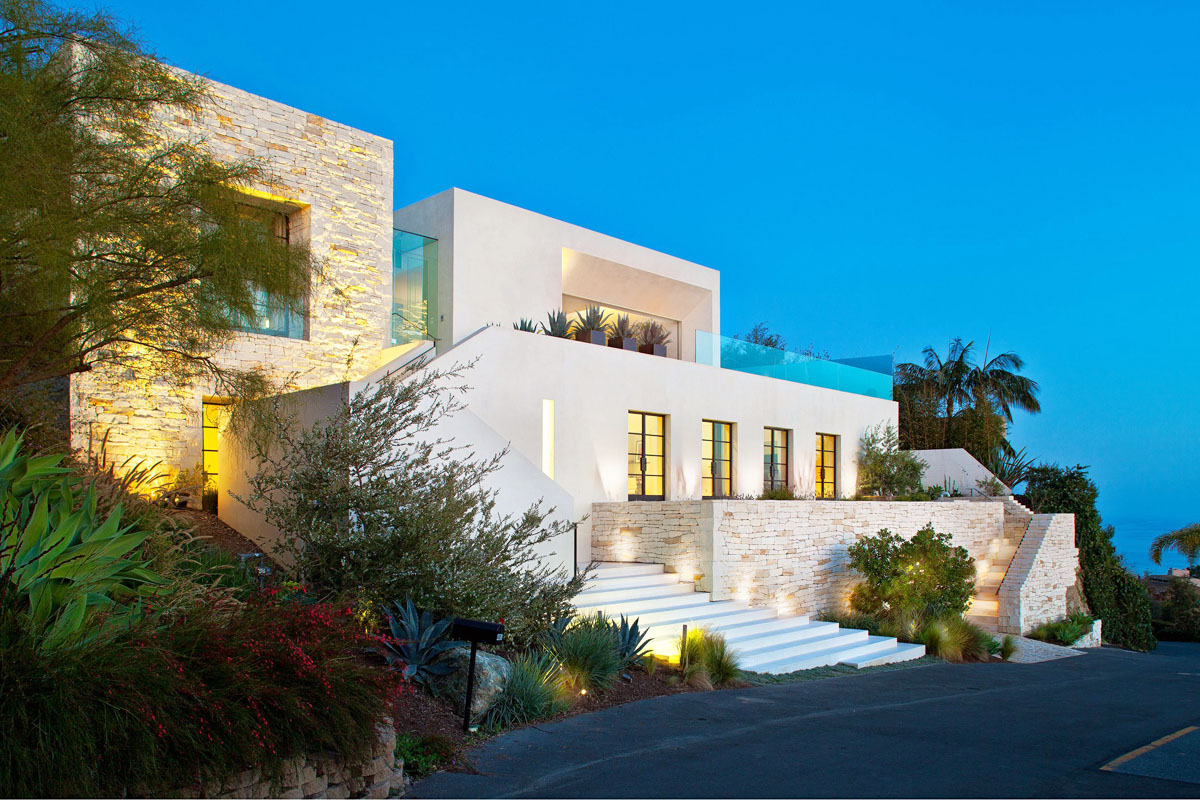 This elegant flat roof modern home in Laguna Beach, California is an architectural work of art. Stone, stucco and glass elegantly blend together against the ocean view backdrop.
Designed by Geoff Sumich Design, architects used an approach of "romantic modernism" to create this one of a kind residence.
There is an intimate connection between indoor and outdoor spaces. The main living room features large walls of glass facing the stone courtyard on one side, and open to the oceanfront terrace by the pool on the other side.