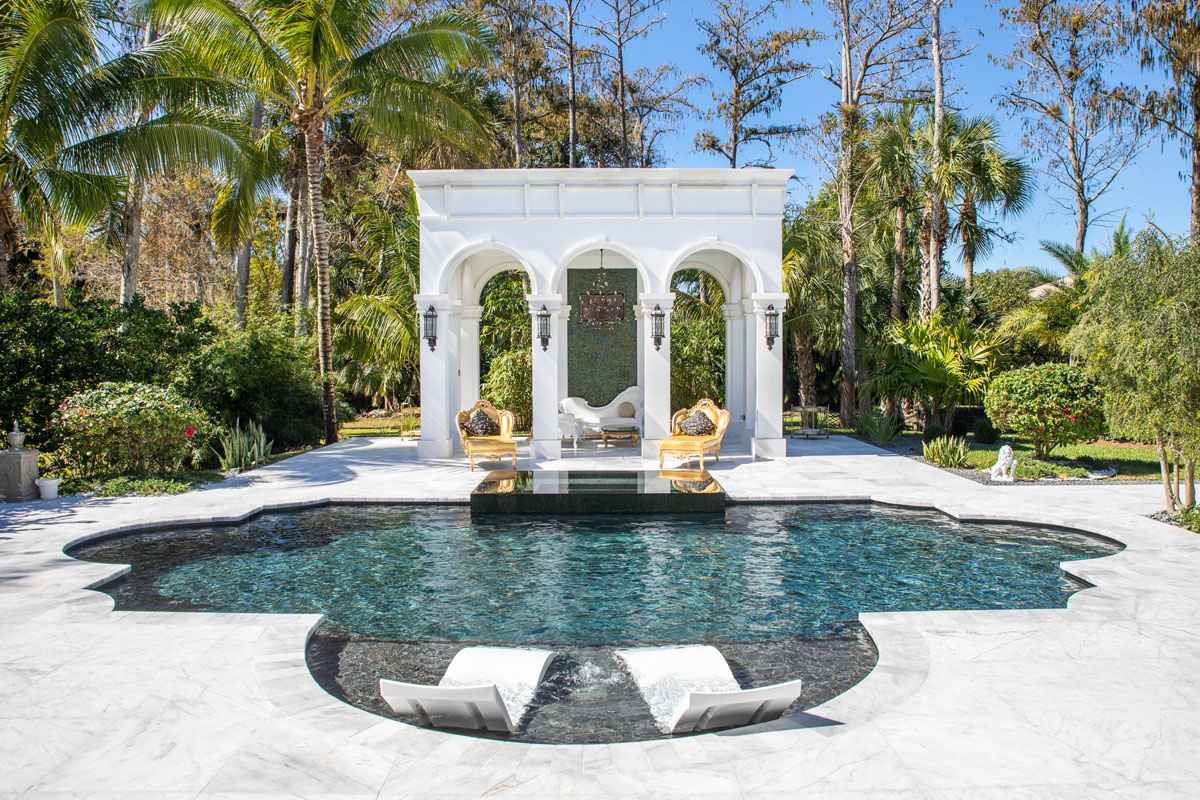 This Mediterranean style backyard pool in Parkland, Florida was inspired by the designs of luxury Roman spas.
Van Kirk & Sons Pools and Spas created a themed backyard for the home including a neoclassical poolside structure.
White marble was used for the decking, and the accessory structure was built to mimic the arches of the swimming pool.