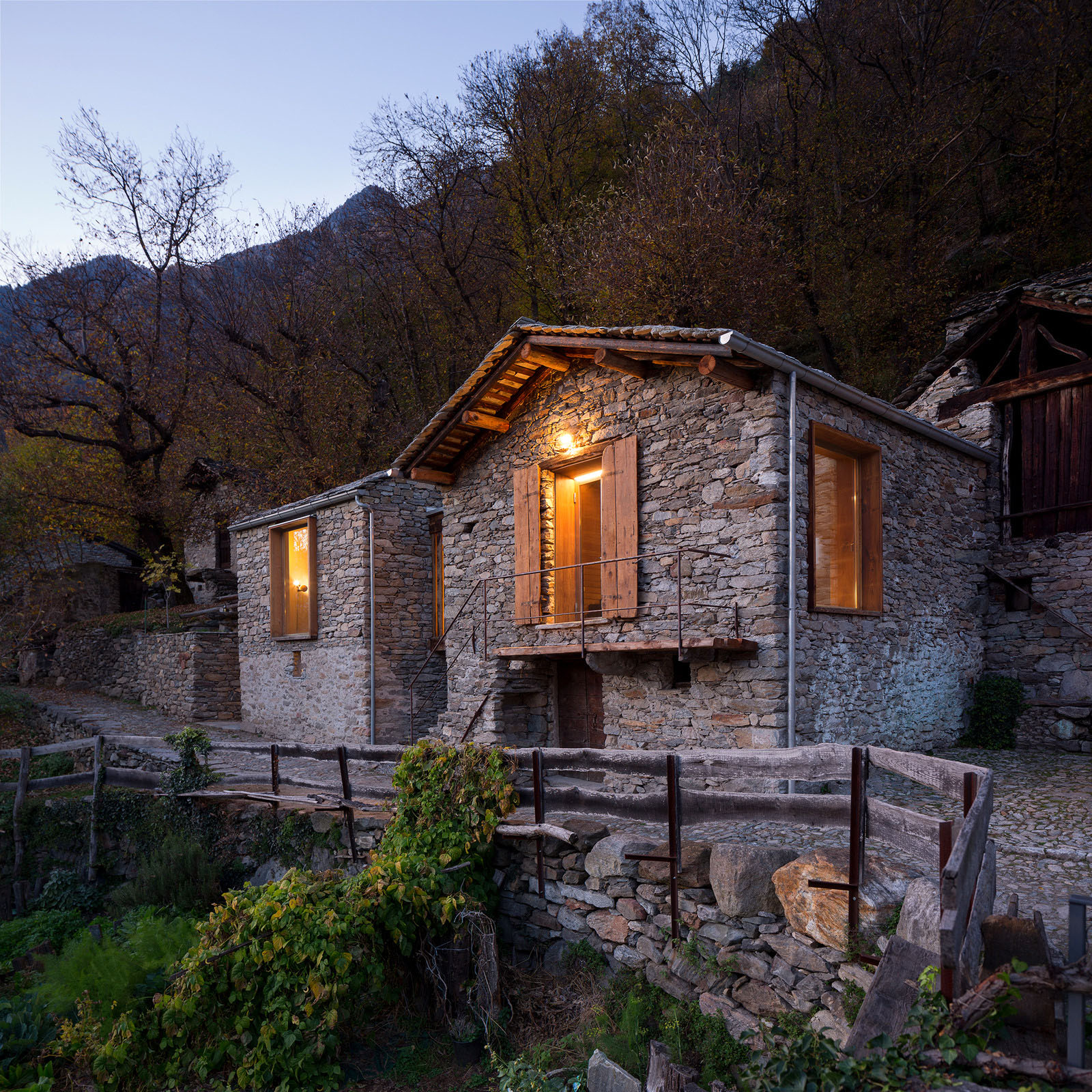 Two abandoned old stone buildings in the small mountain village of Crana, Northern Italy were restored and transformed into a modern villa by Vudafieri Saverino Partners, blending rustic and modern elements.
Reinforced concrete was used to strengthen the walls, and a bridge connects the two structures. The original architecture of the façade was preserved while the interior was completely modernized.
The ground floor has a bedroom and a bathroom. The kitchen and living room are on the second level with a bonus mezzanine level for extra beds.