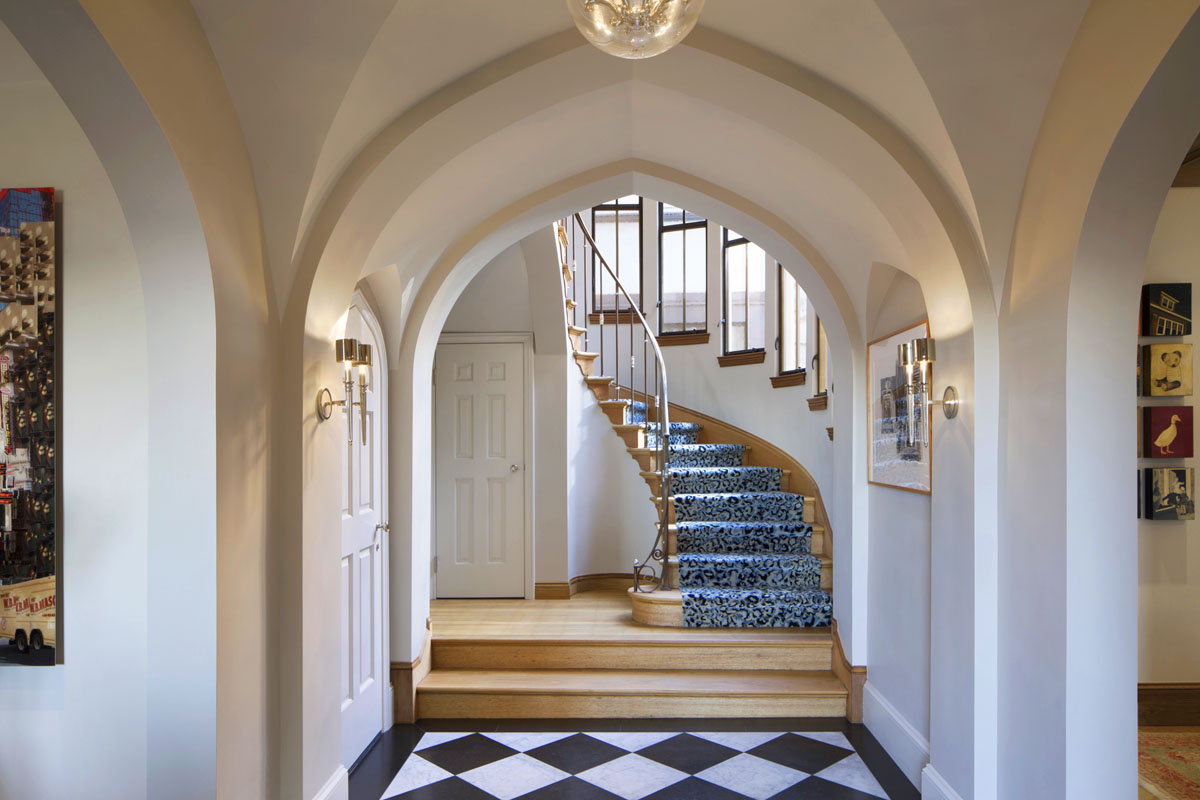 This stunning 1930's English Gothic style house in San Francisco, California has been completely renovated and expanded while respecting its historic architecture.
Gast Architects remodeled the residence creating a new elegant wooden curved staircase in the timeless marble floor foyer.
The garden-facing dining and living rooms feature floor-to-ceiling steel windows and doors, which open to the elegant expanded rear courtyard.