Inside the breathtaking George Peabody Library in Baltimore, Maryland is an atrium that holds a "Cathedral of Books". Formerly the Library of the Peabody Institute of the City of Baltimore which was founded in 1857, the same year that a Massachusetts-born philanthropist George Peabody dedicated the Peabody Institute to the citizens of Baltimore for public use.
The stunning Neo-Renaissance Architecture was designed by Baltimore architect Edmund G. Lind. The Peabody Library building, which opened in 1878 has a magnificent interior containing five tiers of ornamental cast-iron balconies rising dramatically to the skylight 61 feet above the floor.
The library underwent a $1 million renovation between July 2002 and May 2004. Today, in addition to its traditional use as a research library, it is also a venue for weddings and special events.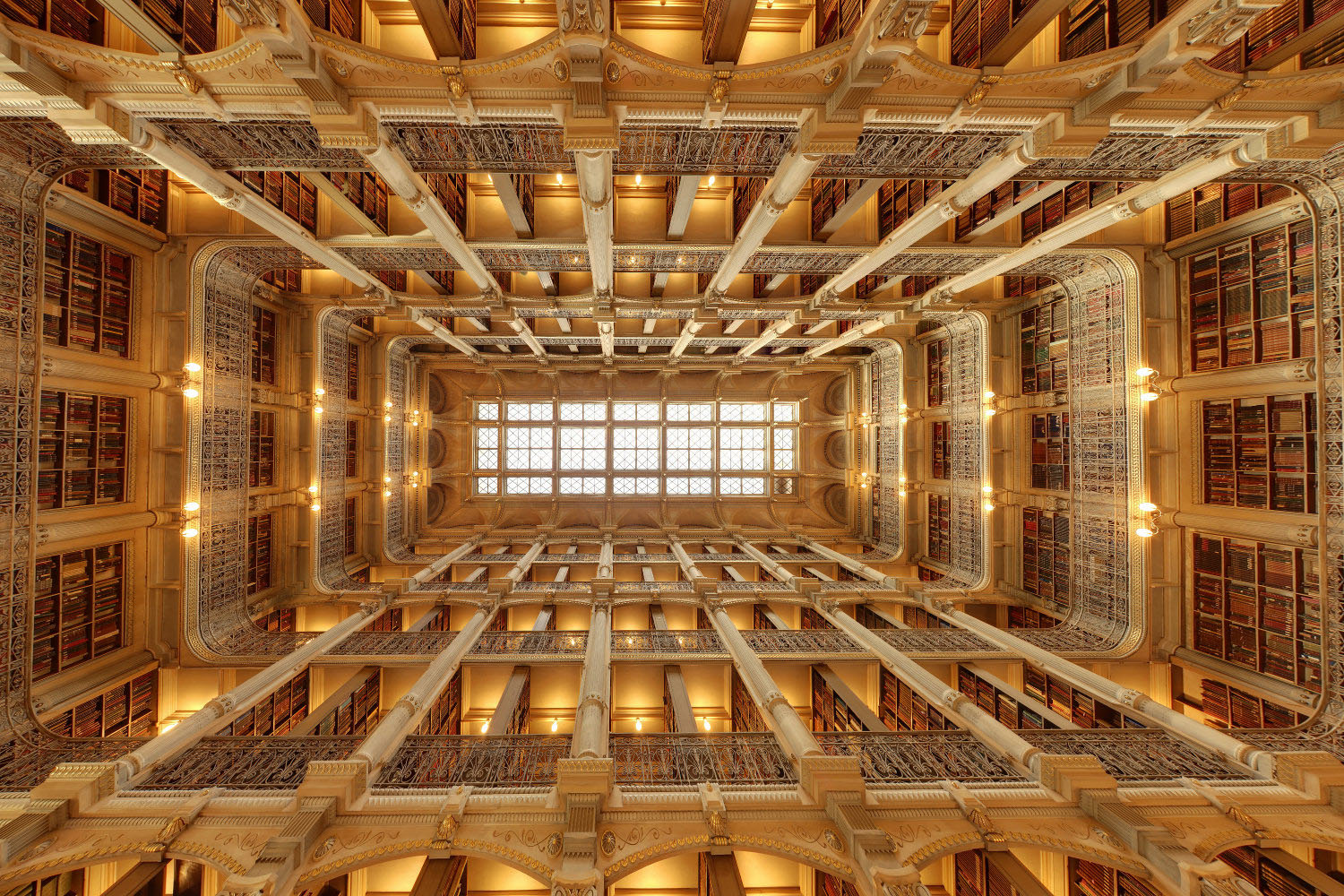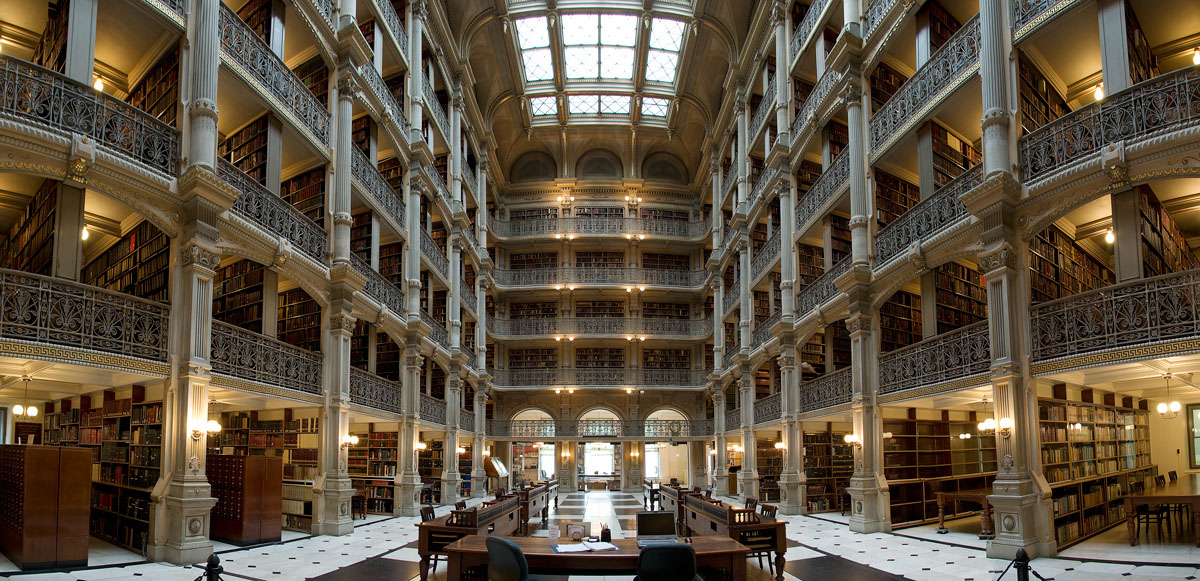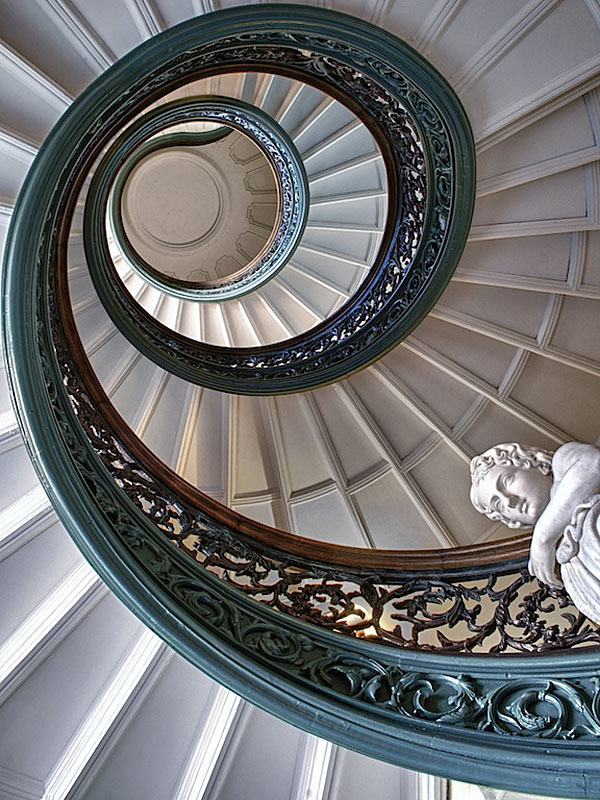 See Also: Kansas City Public Library Missouri