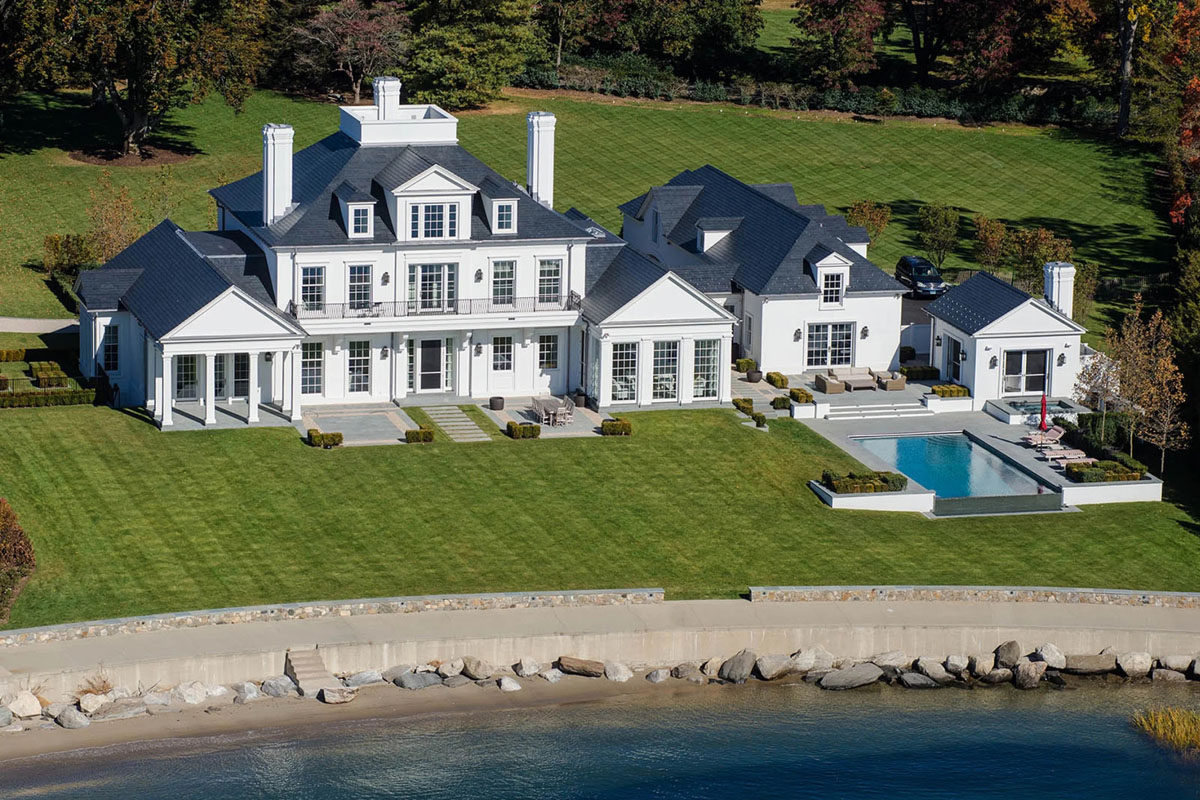 This relaxing country retreat in Southport, Connecticut is situated majestically on the waterfront of the Long Island Sound.
The sophisticated coastal home is designed by Mark P. Finlay Architects. The exterior features clean lines, a smooth stucco surface and soft palette which accentuates the Neoclassical details of the design.
The interiors incorporate the muted color theme with a variety of blue hues reminiscent of the ocean backdrop.