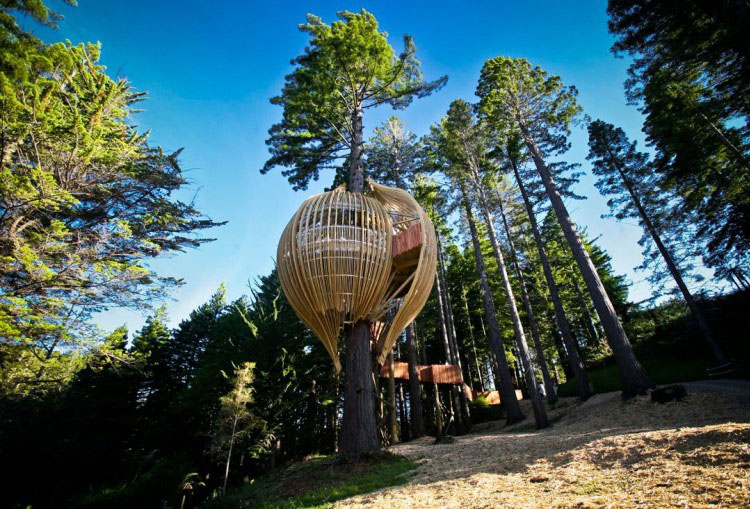 The Redwoods Treehouse located near Warkworth, north of Auckland, New Zealand was part of an advertising campaign for the Yellow Pages. This treehouse restaurant on the edge of a redwood forest was designed by Pacific Environment Architects, Ltd. Access to the Treehouse is provided by an elevated tree-top walkway built using redwood milled on site. The vertical fins and slats are built from sustainably grown pine and poplar.
The restaurant operated from December 2008 to February 2009 as part of a Yellow advertising campaign. The landowner now intends to use it as a venue for weddings, parties and corporate functions.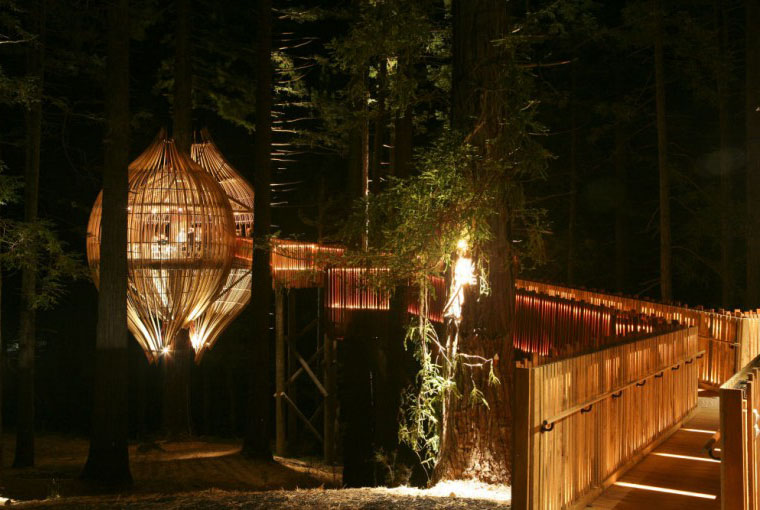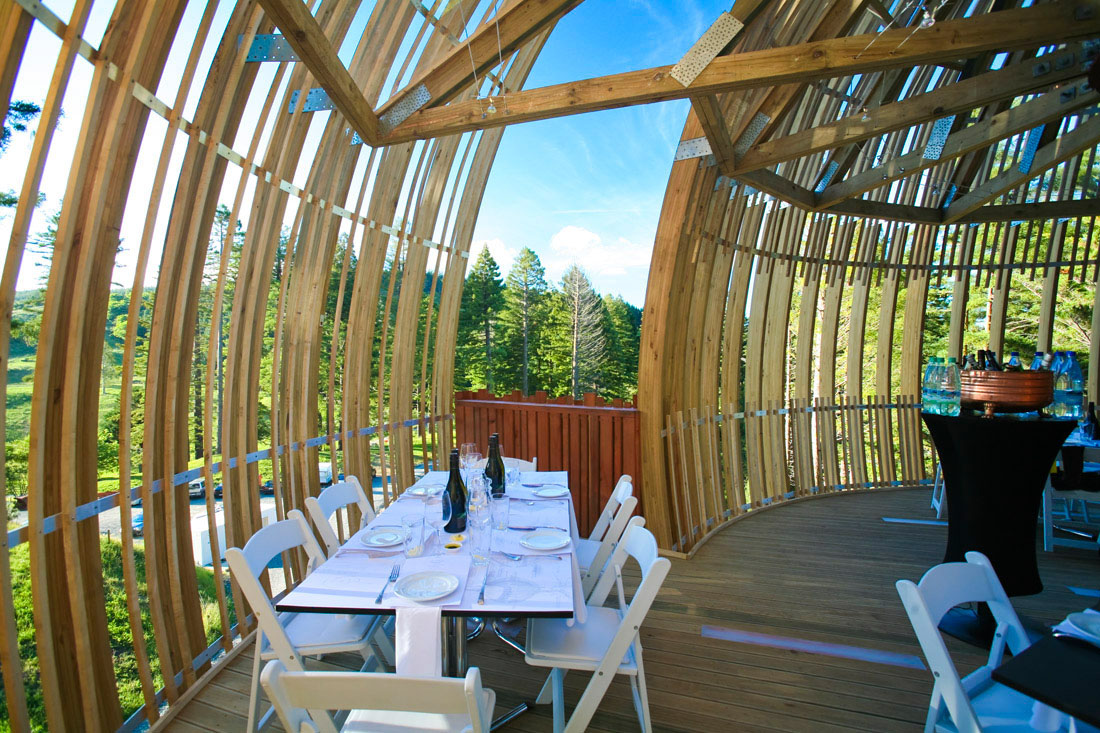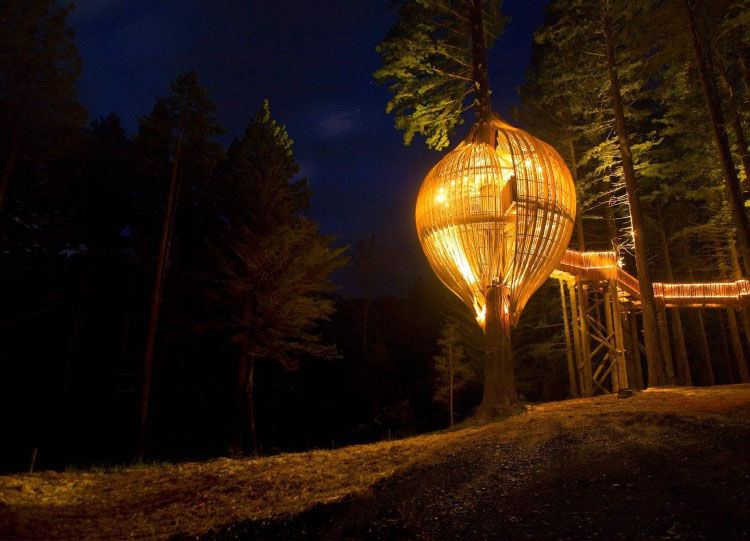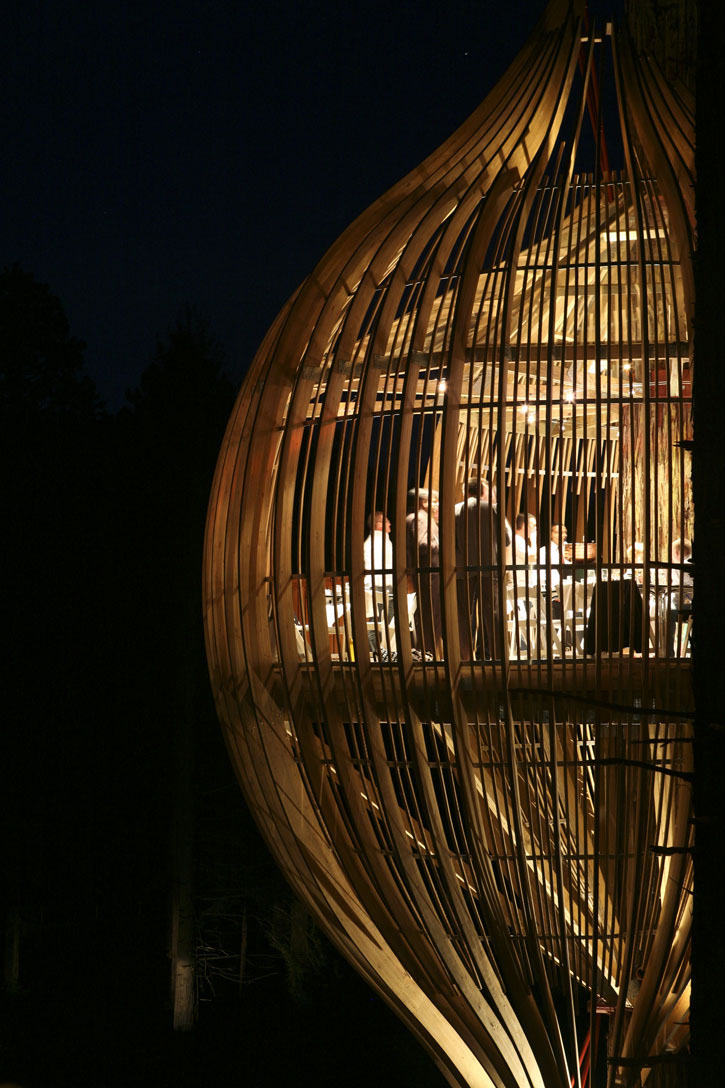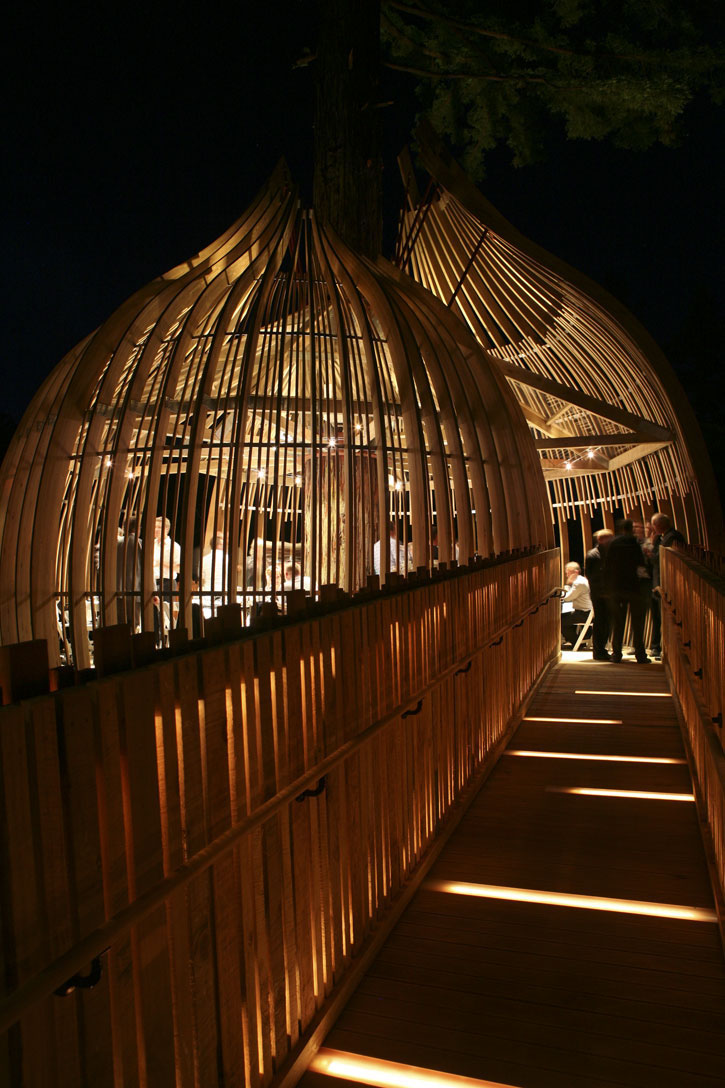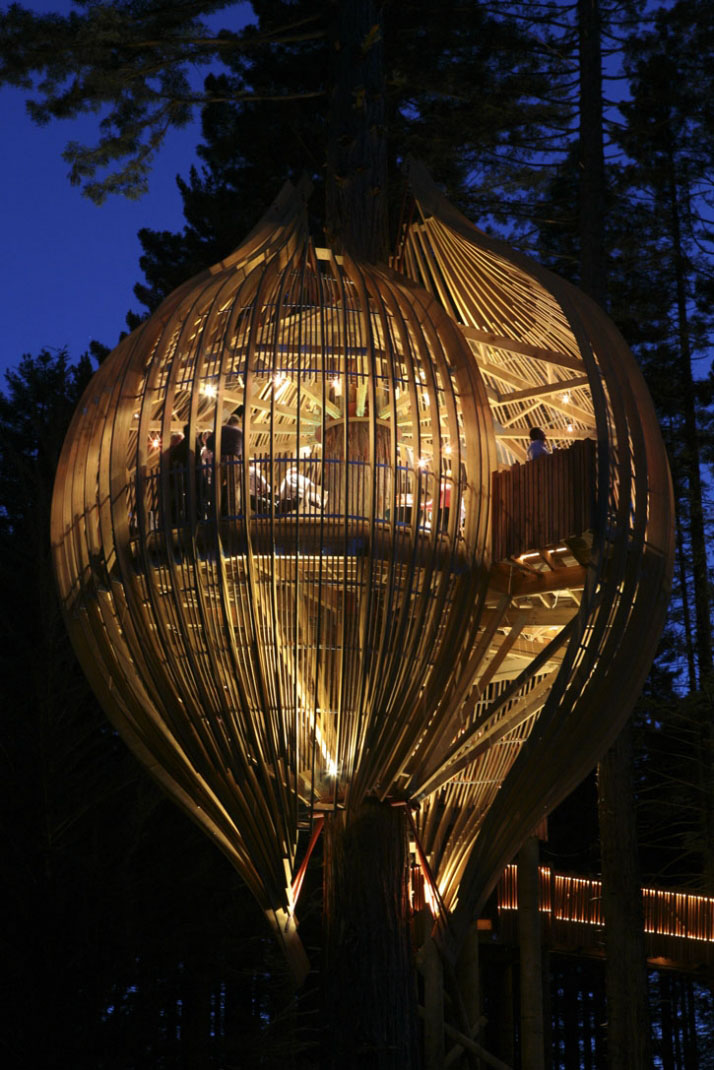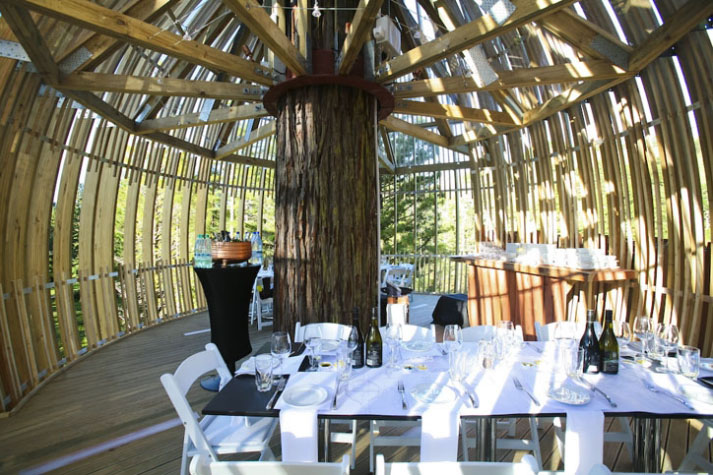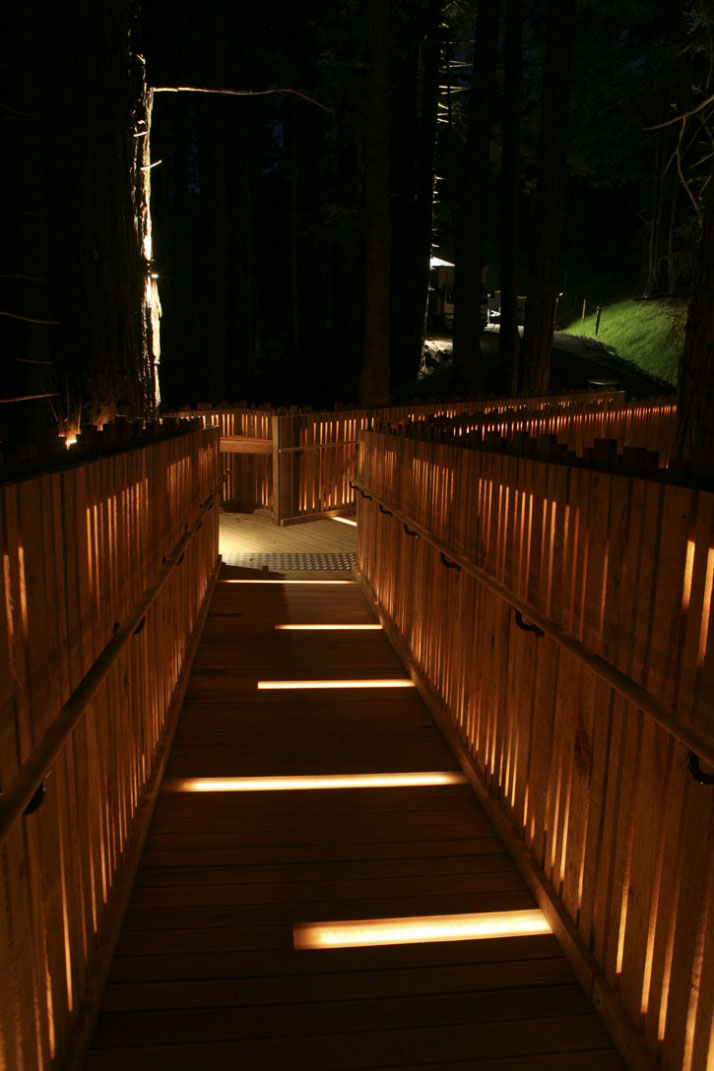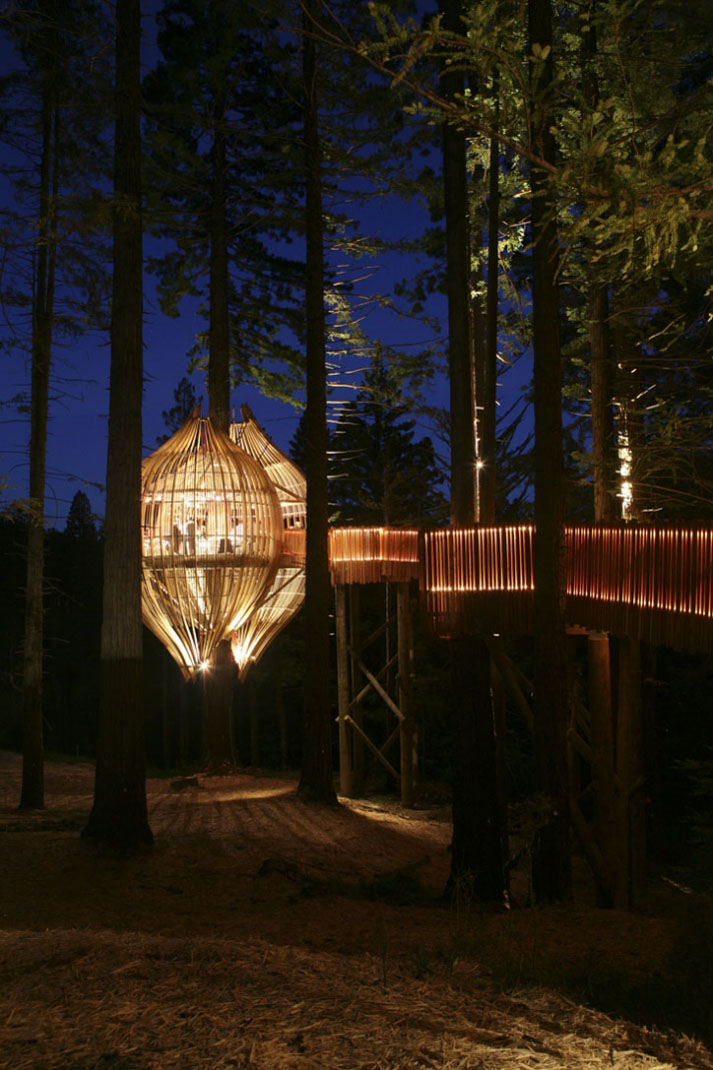 Official website: The Redwoods Treehouse
Architect: Pacific Environment Architects, Ltd.