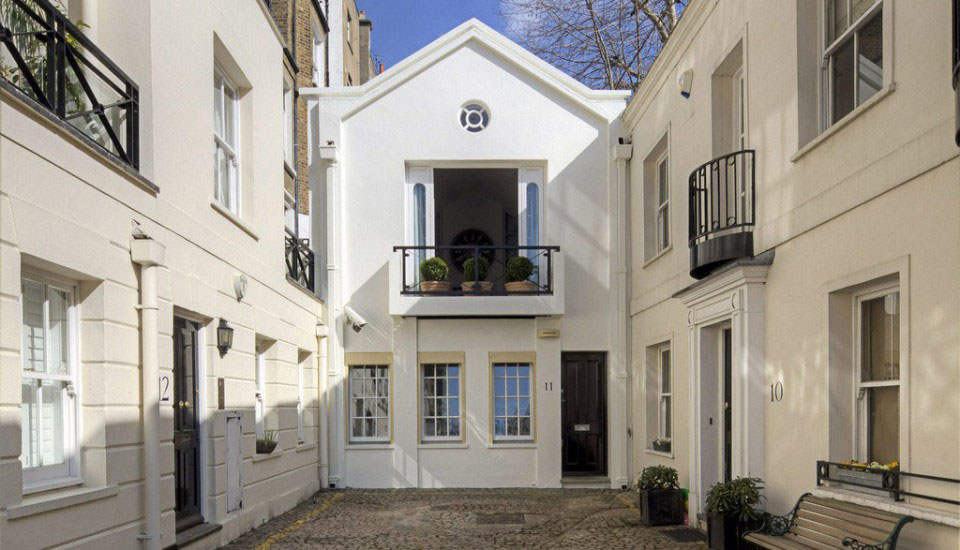 The Cobbled Mews House located in upscale South Kensington, London, England is a charming guest house quietly nestled at the end of a cobblestoned lane of stone houses.
The main living area features vaulted ceilings and large French doors which open to the ornamental balcony.
This mews house is available for rental via LaCure Villas.