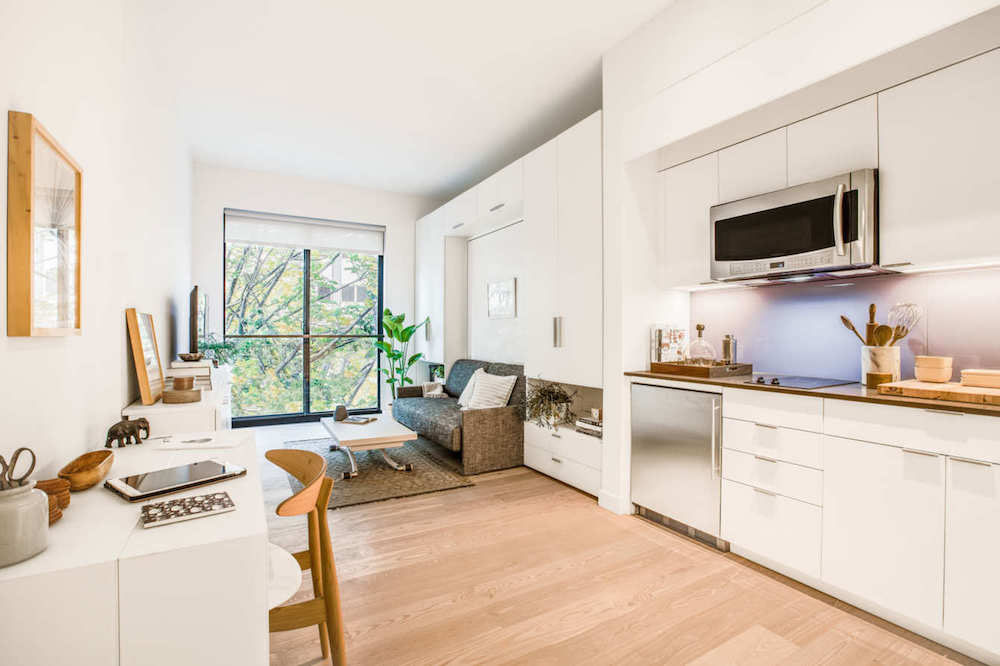 Carmel Place (formerly known as My Micro NY) is the first micro-unit apartment building in New York City and one of the first multi-unit buildings using modular construction. nARCHITECTS with Monadnock Development was the winning proposal in the adAPT NYC competition sponsored by the NYC Department of Housing Preservation & Development (HPD).
The city's housing codes currently do not allow apartments smaller than 400 sq. ft. nor an entire building of micro-units. The Mayor's office waived certain zoning regulations to permit the development as an experimental project to accommodate the city's growing population and the need for more affordable housing.
The nine-story modular building at 335 East 27th Street has 55 studios ranging from 260 to 360 square feet. The units were prefabricated in the Brooklyn Navy Yard, delivered by truck and assembled on site.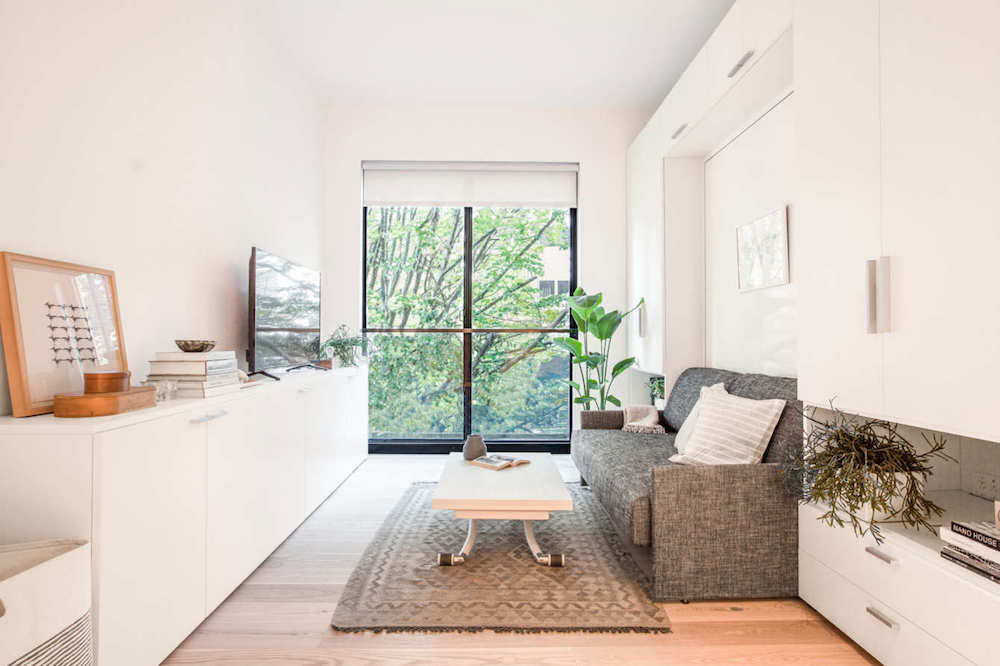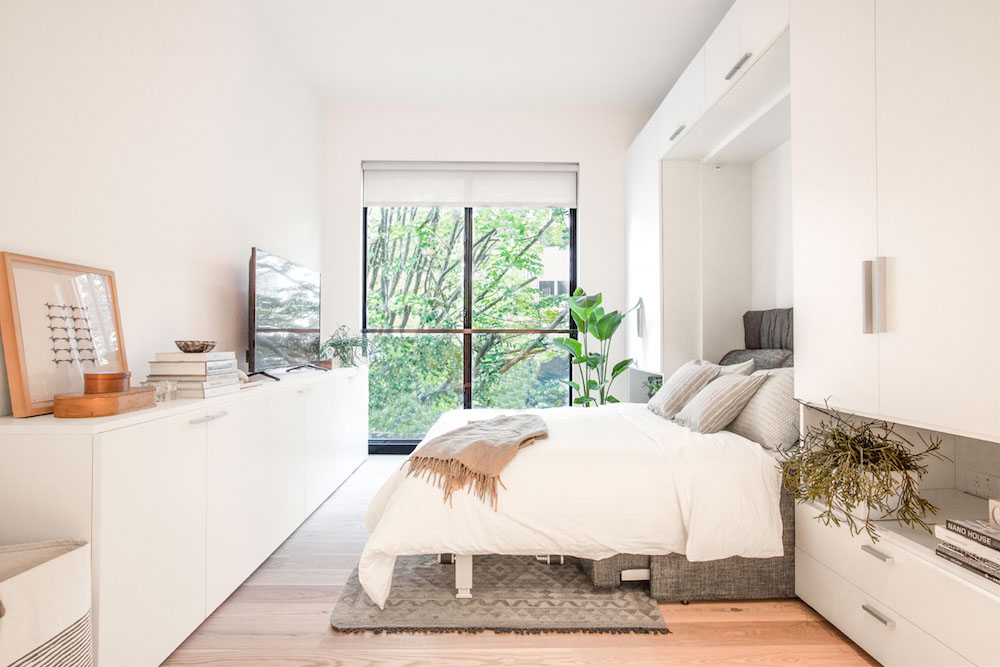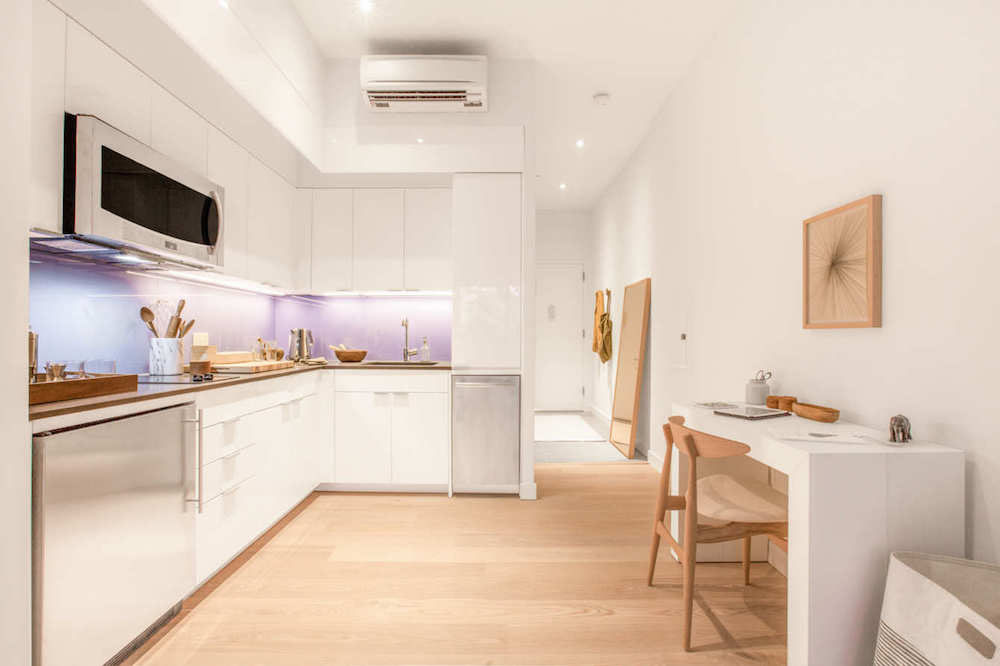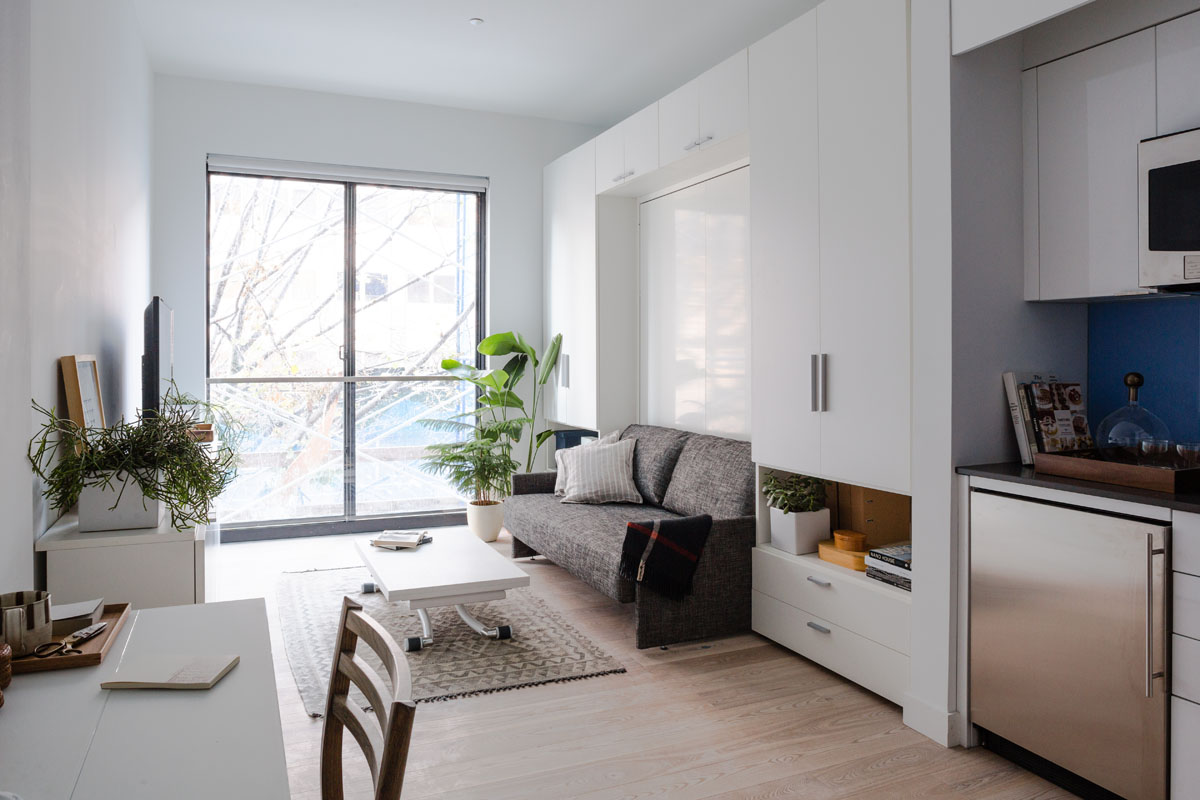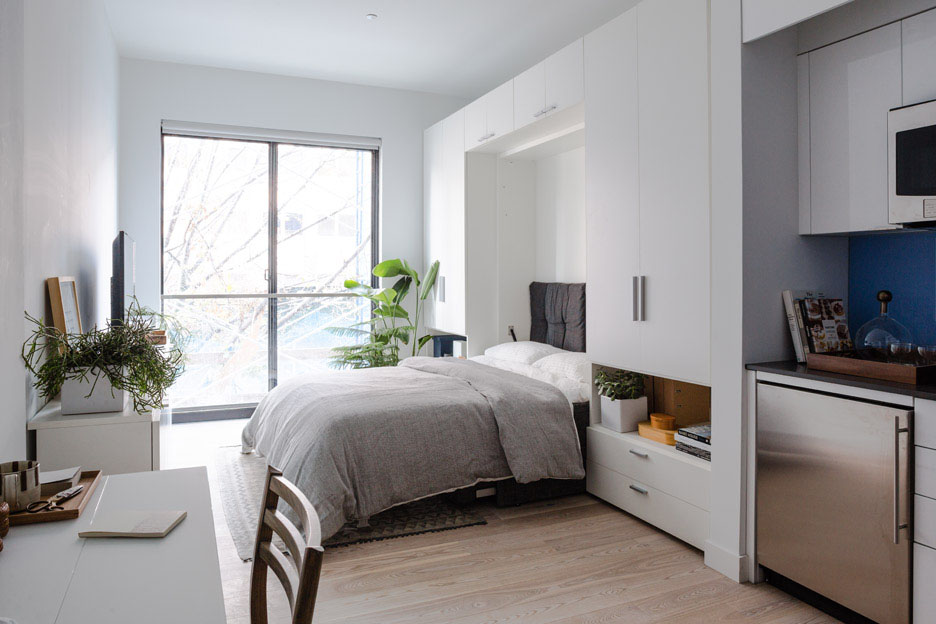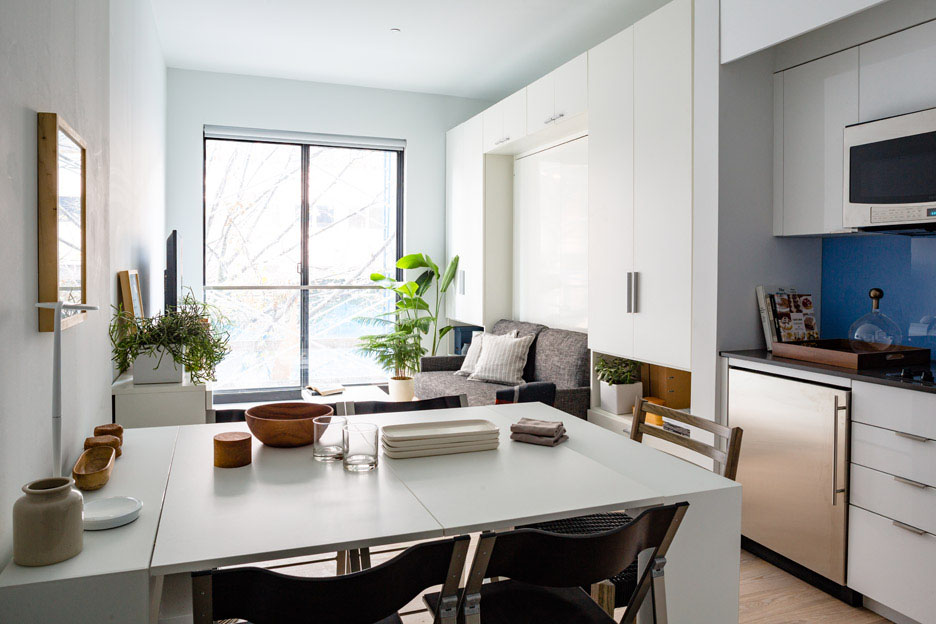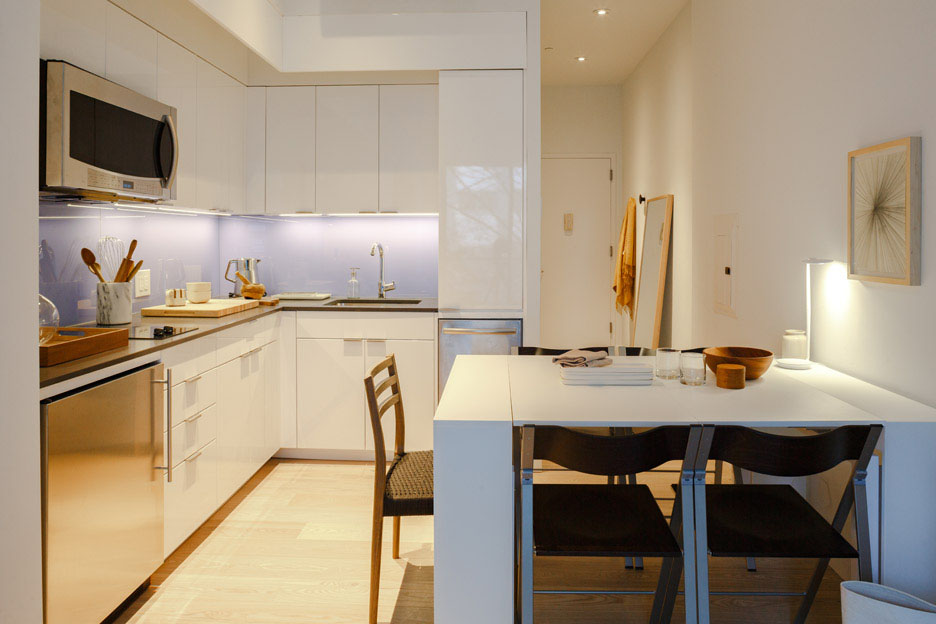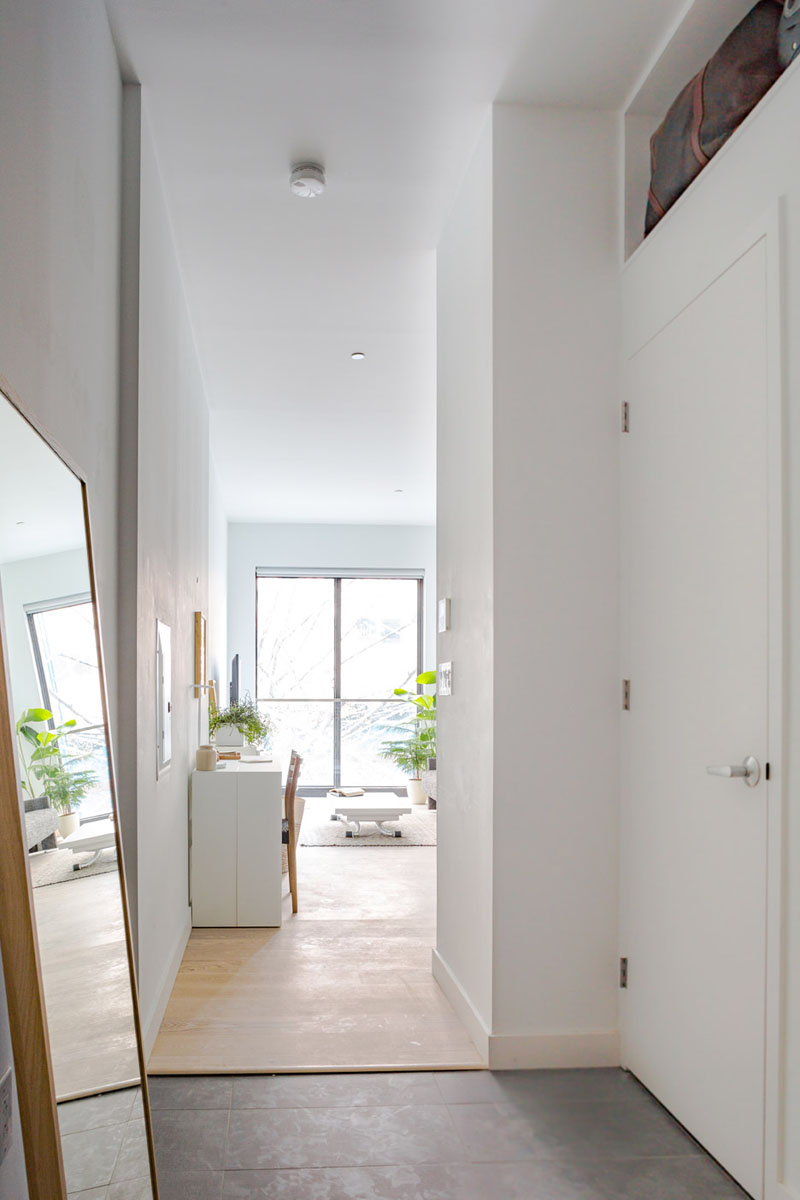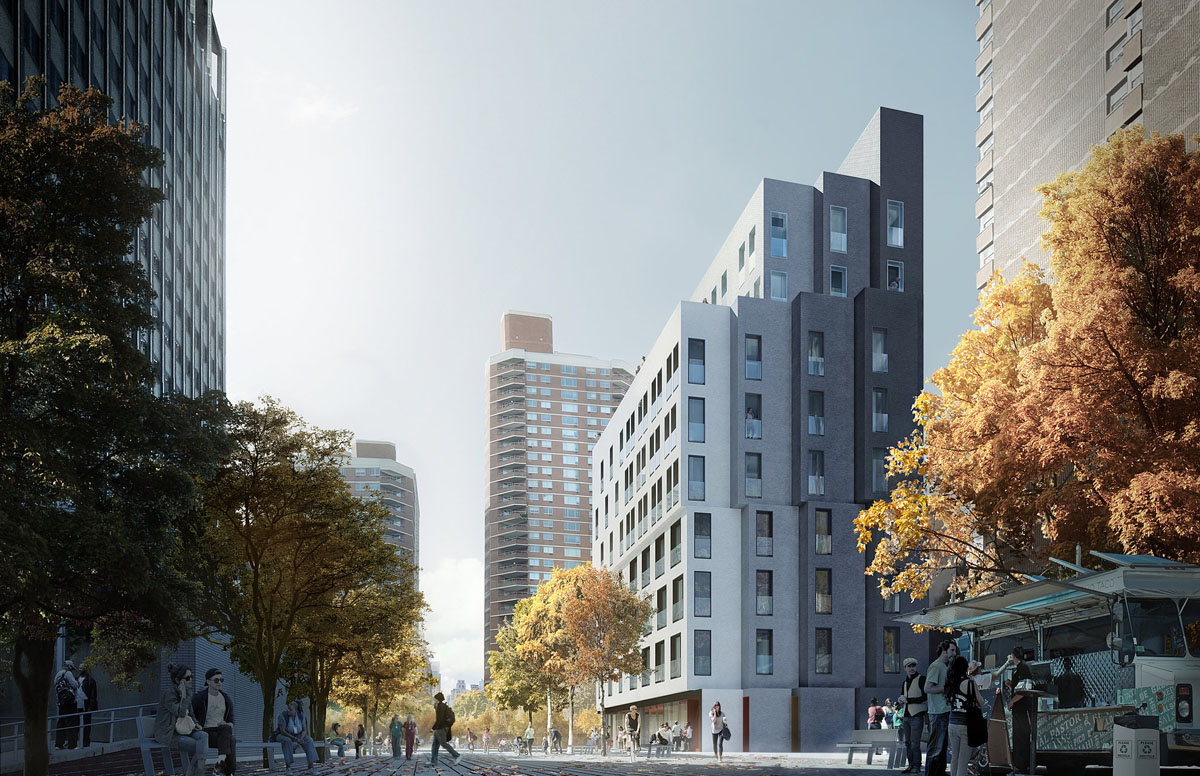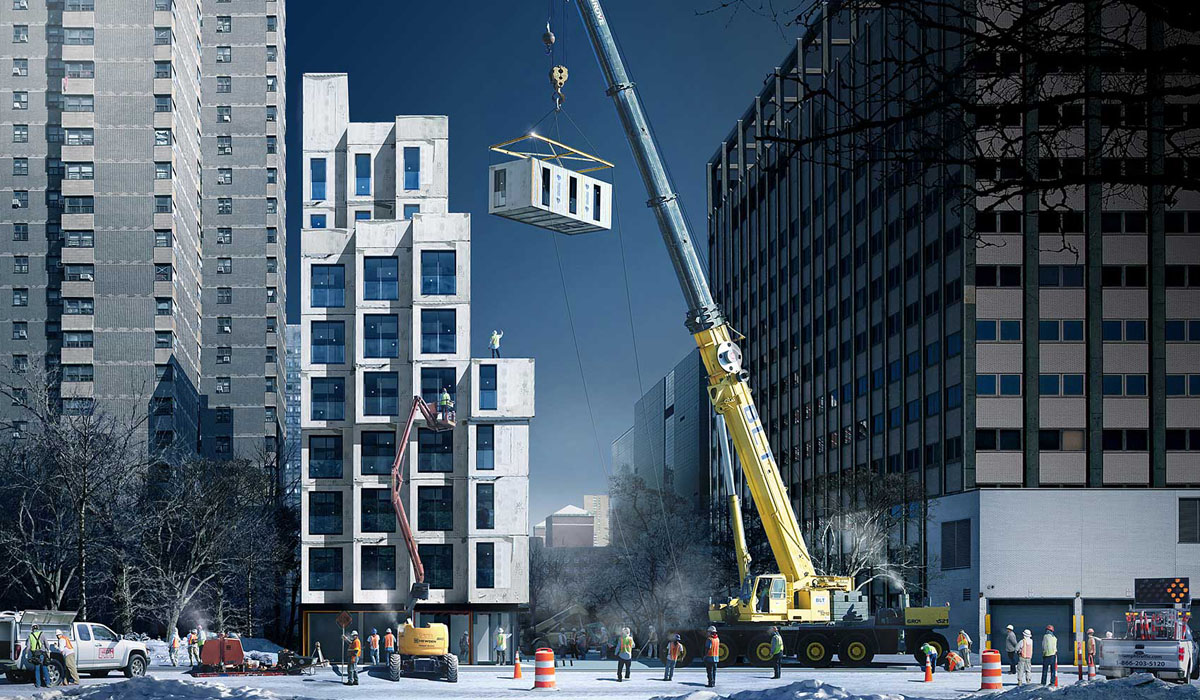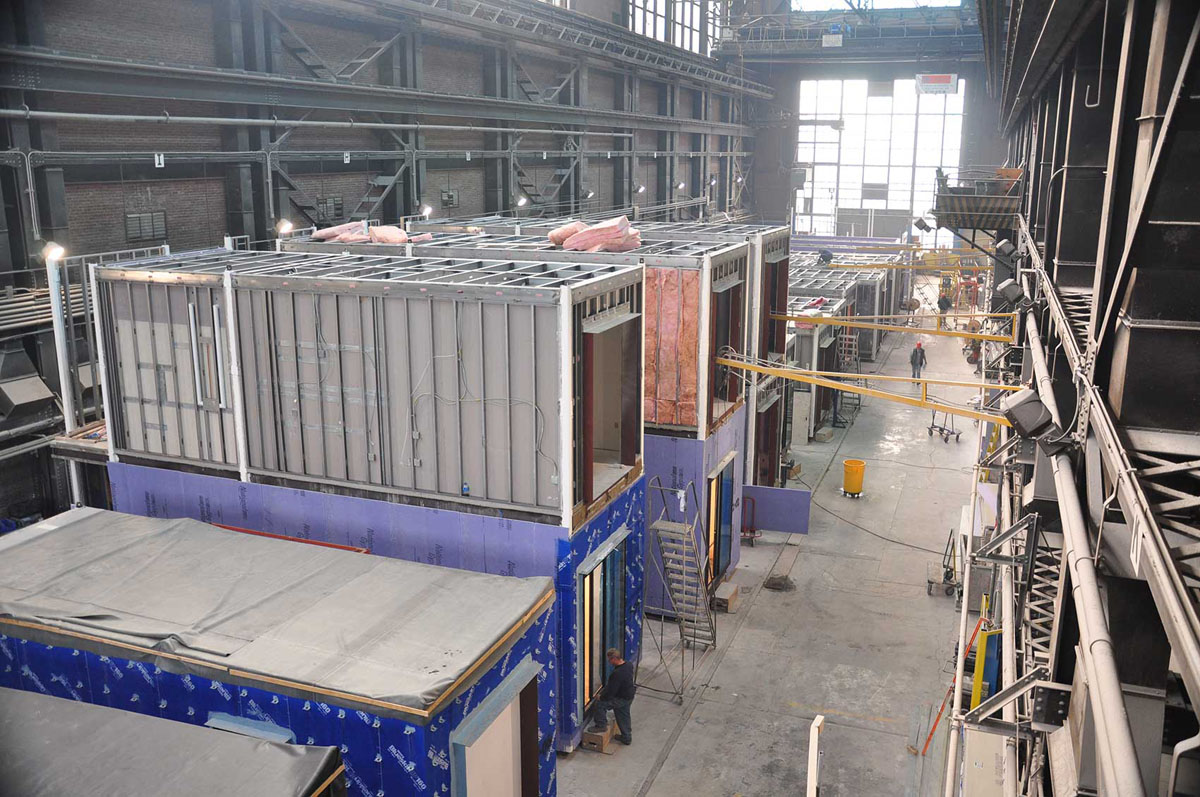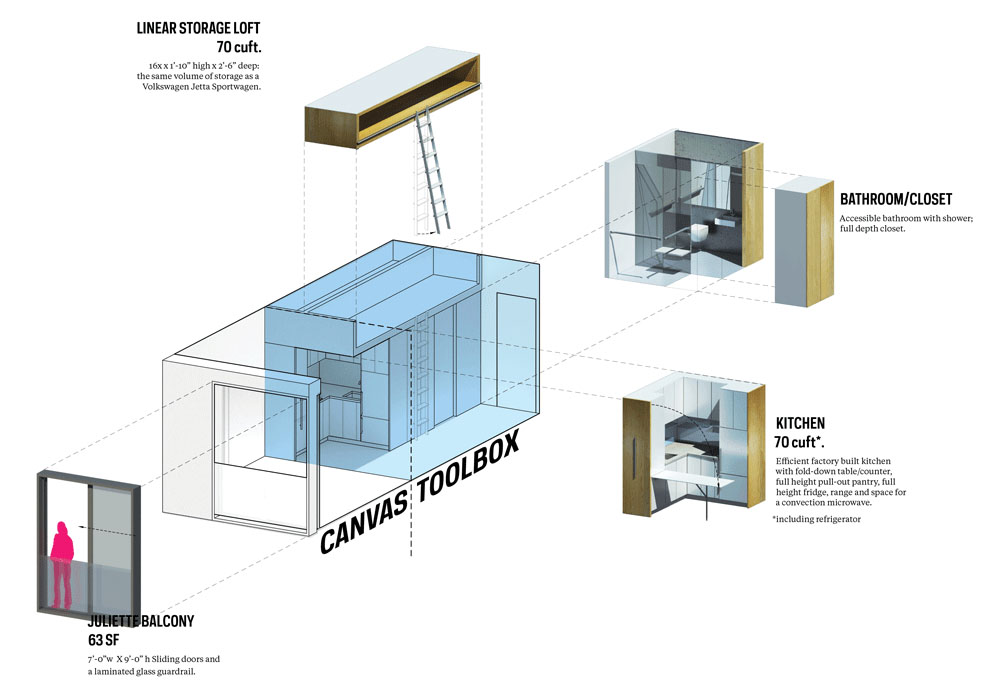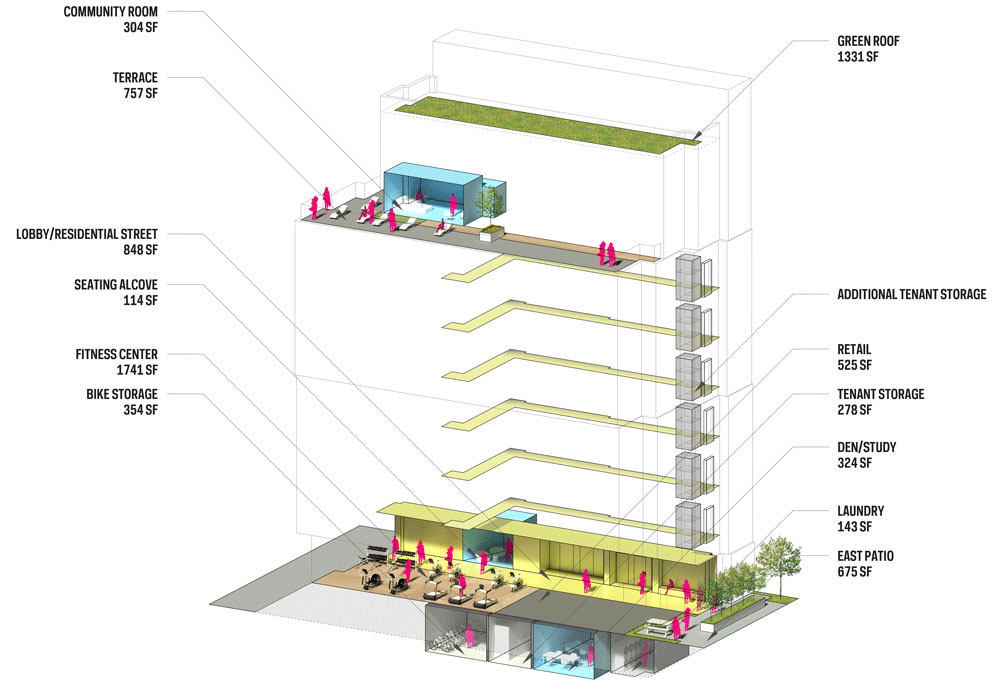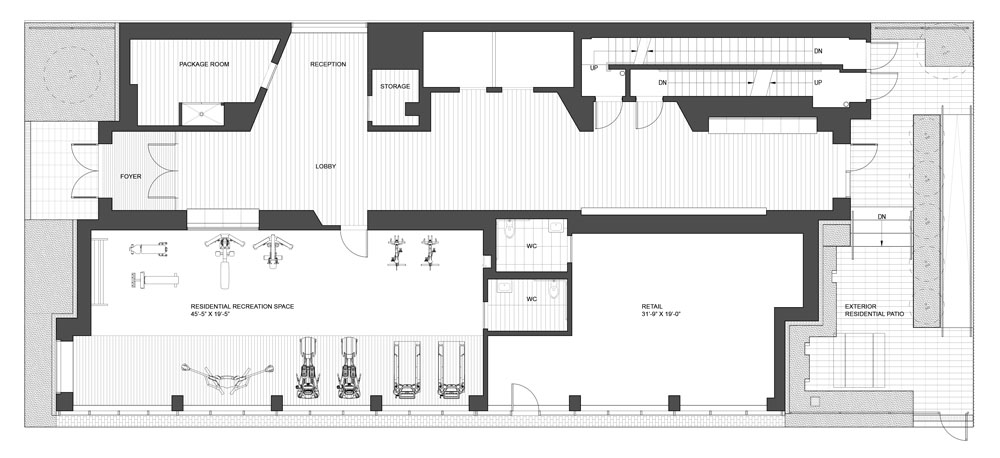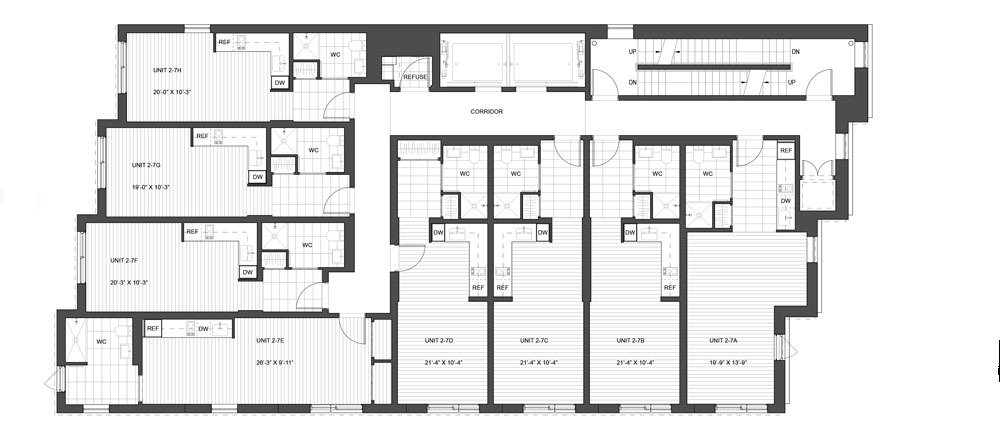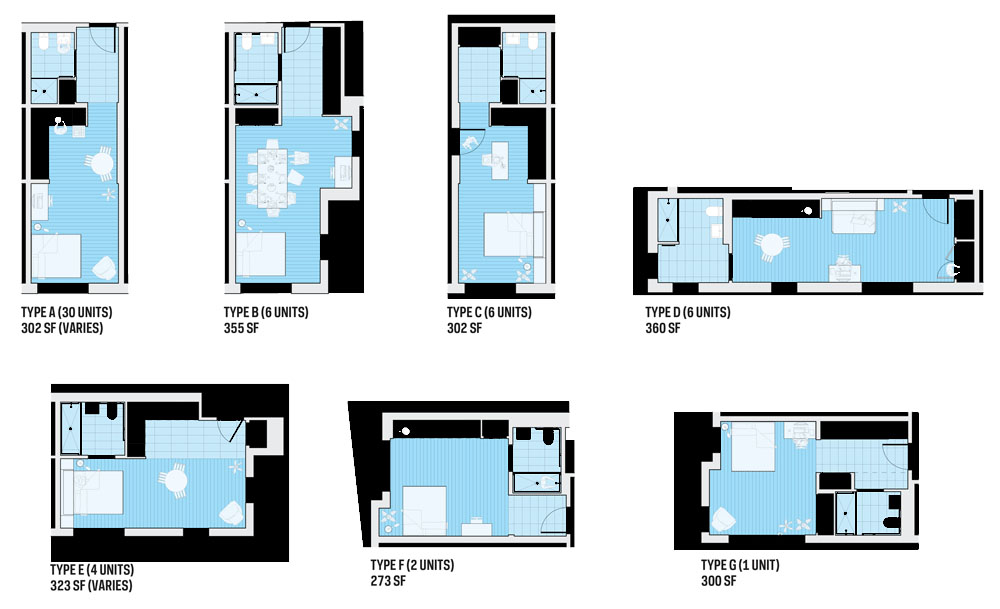 Photo Credits: Mekko Harjo, Pablo Enriquez