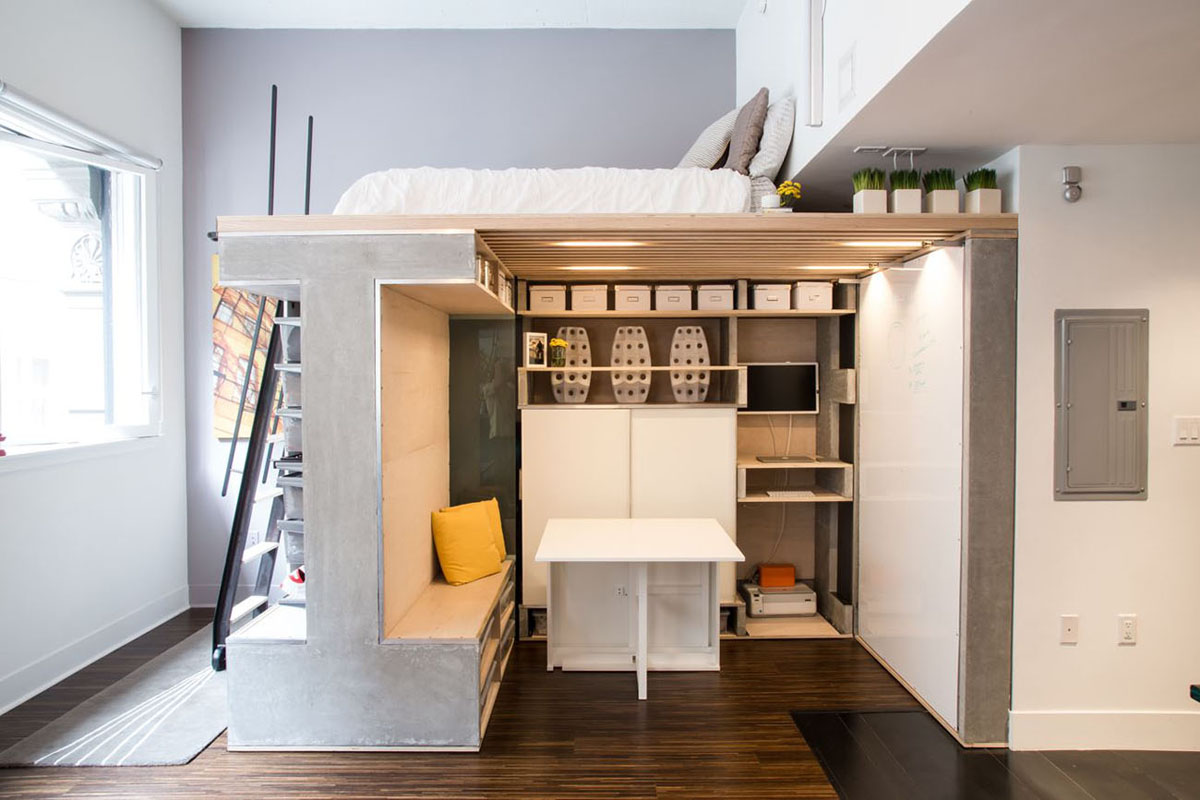 A compact apartment in San Francisco, California was transformed into a multi-functional dynamic space using a pre-fabricated module.
The main block consisting of concrete panels, wood slats, metal work and custom cabinetry was pre-fabricated in a workshop and re-assembled on-site. It combines a guest bed, dining room, full-size closet, spacious bedroom, and dynamic work area into one compact loft.
The project was created by ICOSA design.