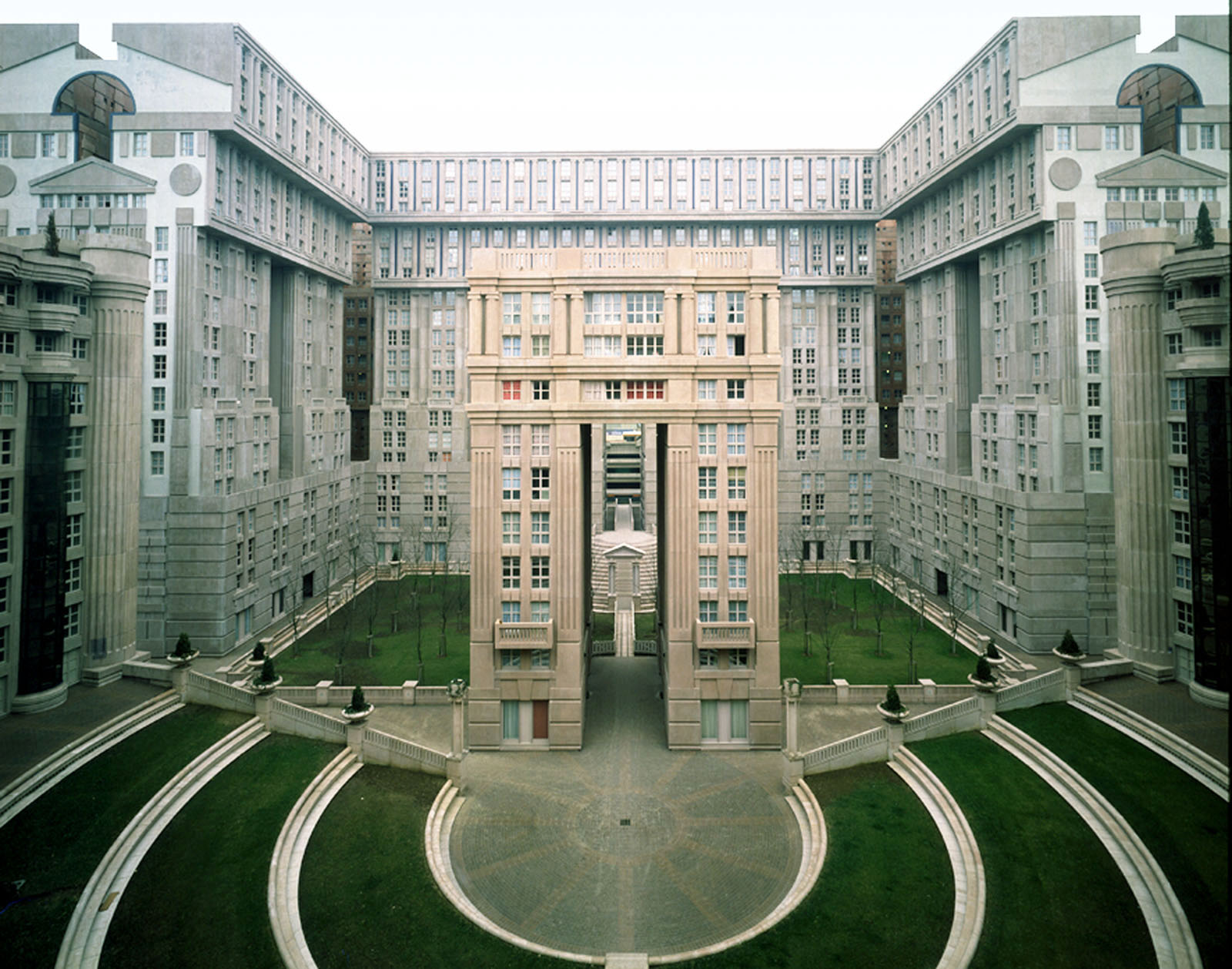 Les Espaces d'Abraxas is a housing estate in the commune of Noisy-le-Grand, part of the new town Marne-la Vallée, in the Paris suburb Seine-Saint-Denis in France. The imposing postmodern neoclassical complex was designed by Spanish architect Ricardo Bofill and was constructed between 1978 and 1983.
Many post-war housing projects in France's banlieues were influenced by the style of Le Corbusier's modernist high-rise housing blocks. Bofill's design approach directly opposed that anonymous whitewashed modernist concept.
The idea was to create a theatrical complex of 600 apartment units consisting three buildings – Theatre, Arc and Palacio – inspired by neoclassical architecture. The architectural elements were constructed using prefabricated techniques.
But despite its architectural success, Bofill conceded in an interview in 2014 that this new world utopian dream failed because it lacks a sense of community without shops and facilities, and the theory of economical and social integration was not followed through. Furthermore, his aesthetic and cultural vision was not extended to other projects in town.
Love it or hate it, the landmark has attracted Hollywood filmmakers to use as movie sets, most recently for the blockbuster The Hunger Games: Mockingjay – Part 2.