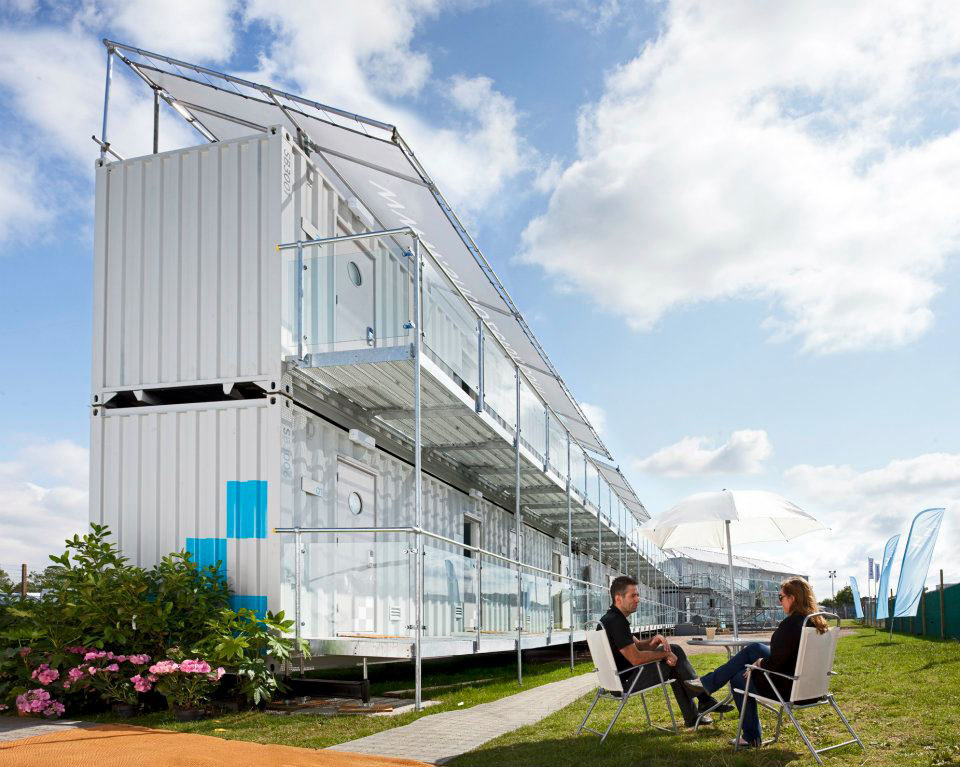 Transportable temporary hotel accommodation "Snoozebox" is an innovative way to bring guest services to large events in almost any location. Made from recycled shipping containers, the two-tiered Snoozebox mobile hotel can be assembled within 48 hours, and can be transported by road, rail, air or sea.
Each room has its own ensuite bathroom, a flat screen TV, internet access, thermostatically controlled air conditionally and heating, spacious storage unit, and key card entry.
Snoozebox has even been given permission by Queen Elizabeth II to be placed inside the grounds of Windsor Castle during the Queen's Diamond Jubilee celebrations!