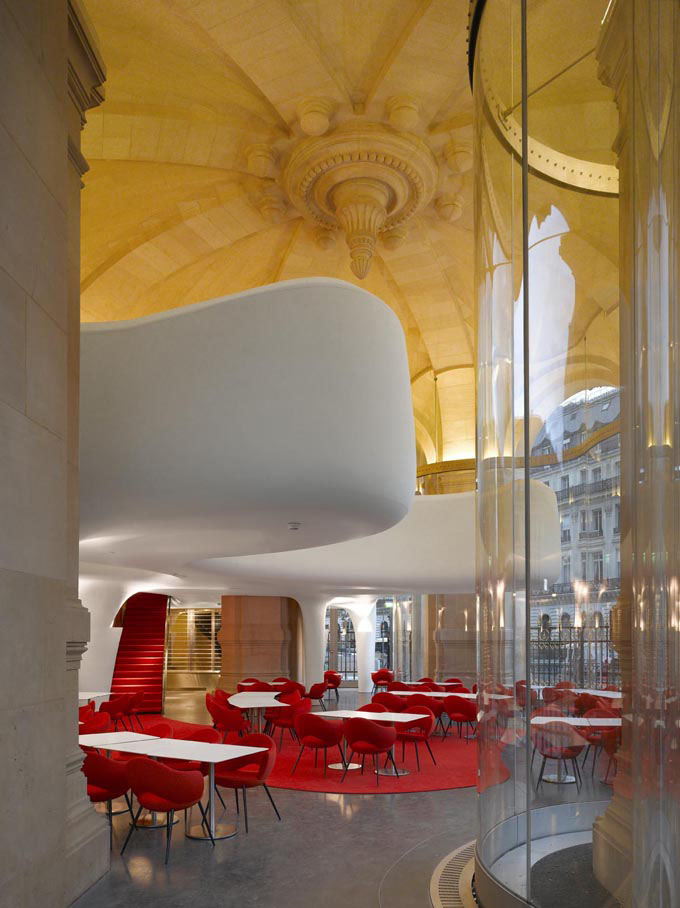 L'Opéra Restaurant in Paris, France located at the famous L'Opéra Garnier, commonly known as the Paris Opéra, is finally completed after 136 years. The building was originally designed by Charles Garnier in 1875 in Baroque Revival style. Garnier's wish was to create a restaurant in the Rotunda, but his idea never materialized. Two other attempts in 1973 and in 1992 also failed. With a budget of 6 million Euro, restauranteur Pierre François Blanc and architect Odile Decq took on the project, and Charles Garnier's wish was finally granted in 2011.
The challenge for the architect was to design the space without touching or altering the original stone structure, and the restaurant must be "reversible". The contemporary curvy mezzanine appears to float above the ground like a "phantom", with a glass curtain protecting the stone pillars.
The restaurant, also known as Phantom, pays homage to the gothic love story "The Phantom of The Opera" by Gaston Leroux, which was inspired by rumors about the famous building.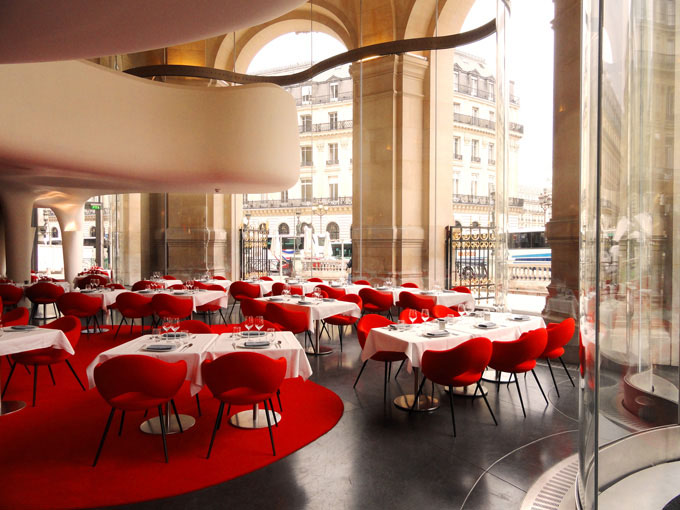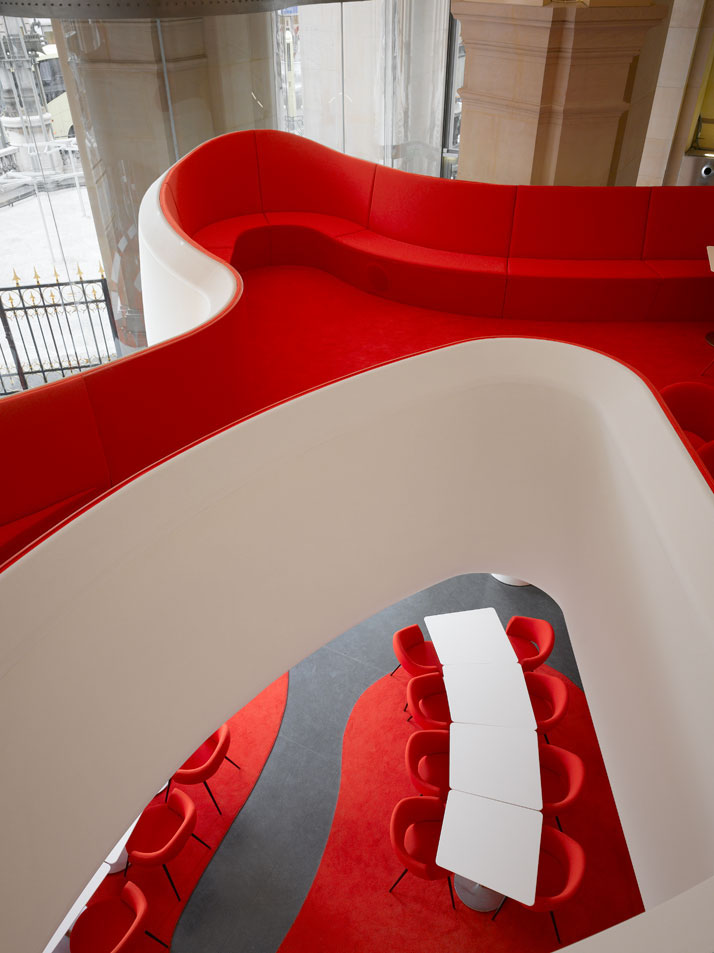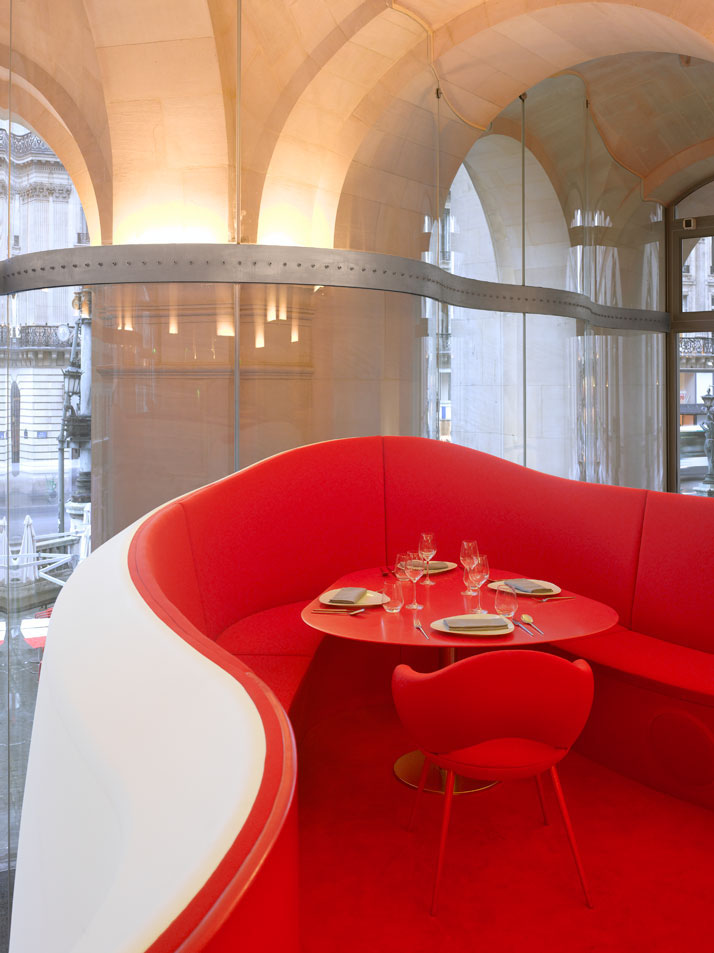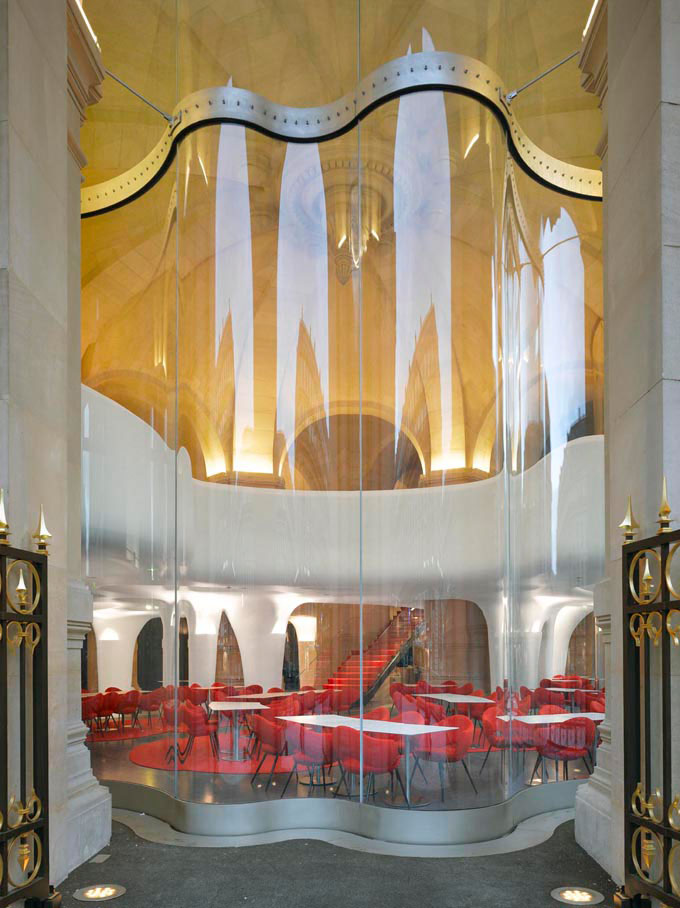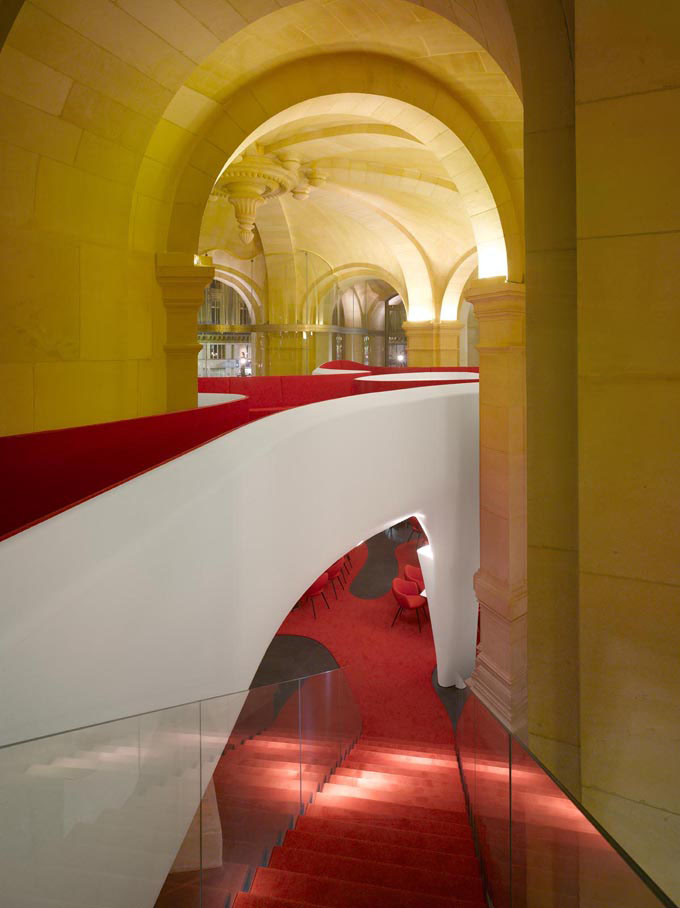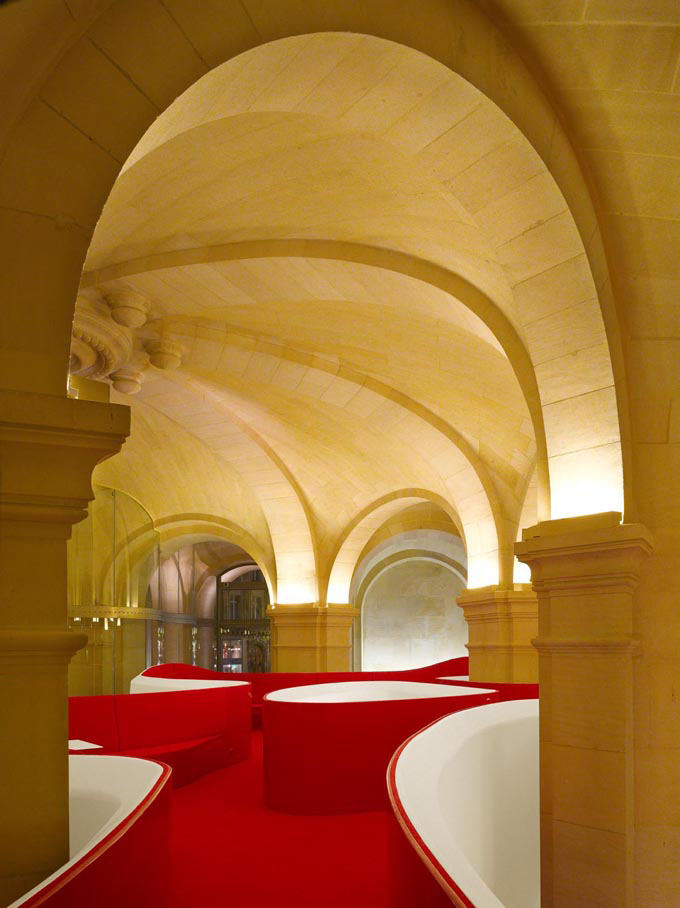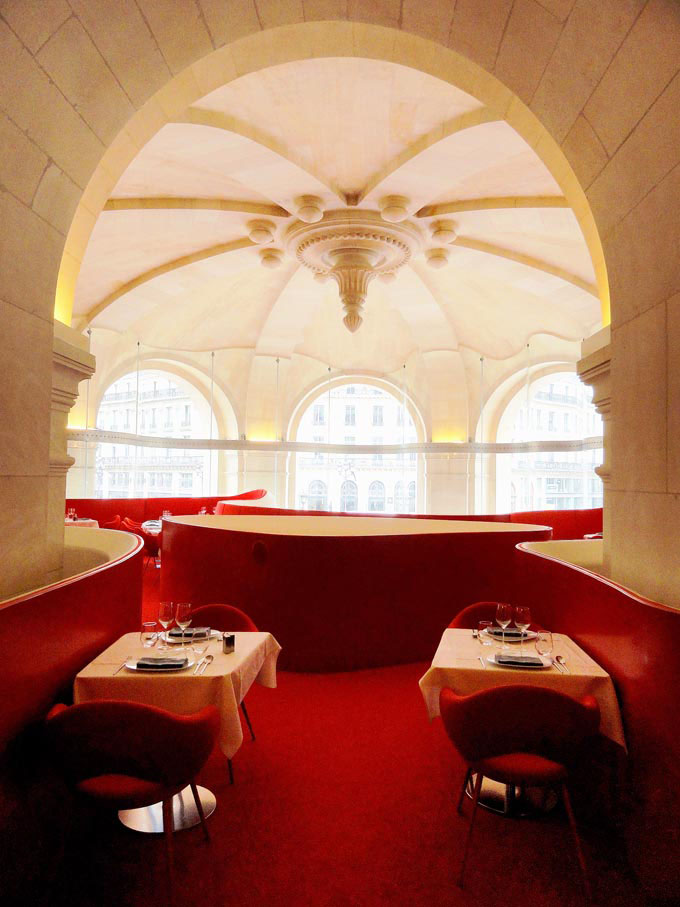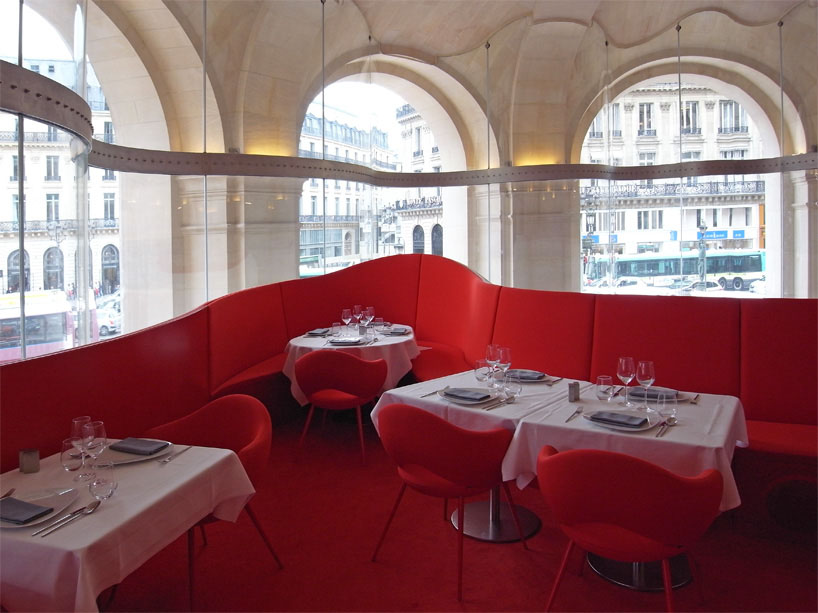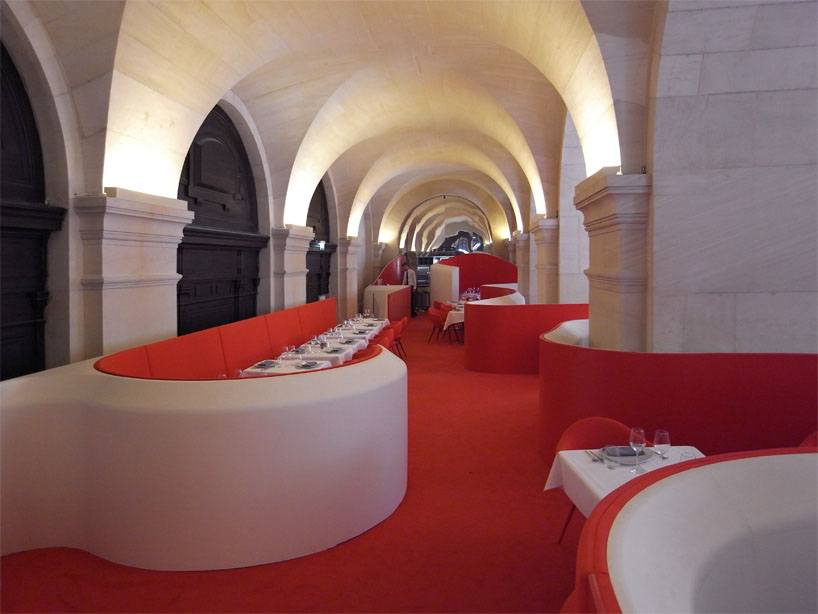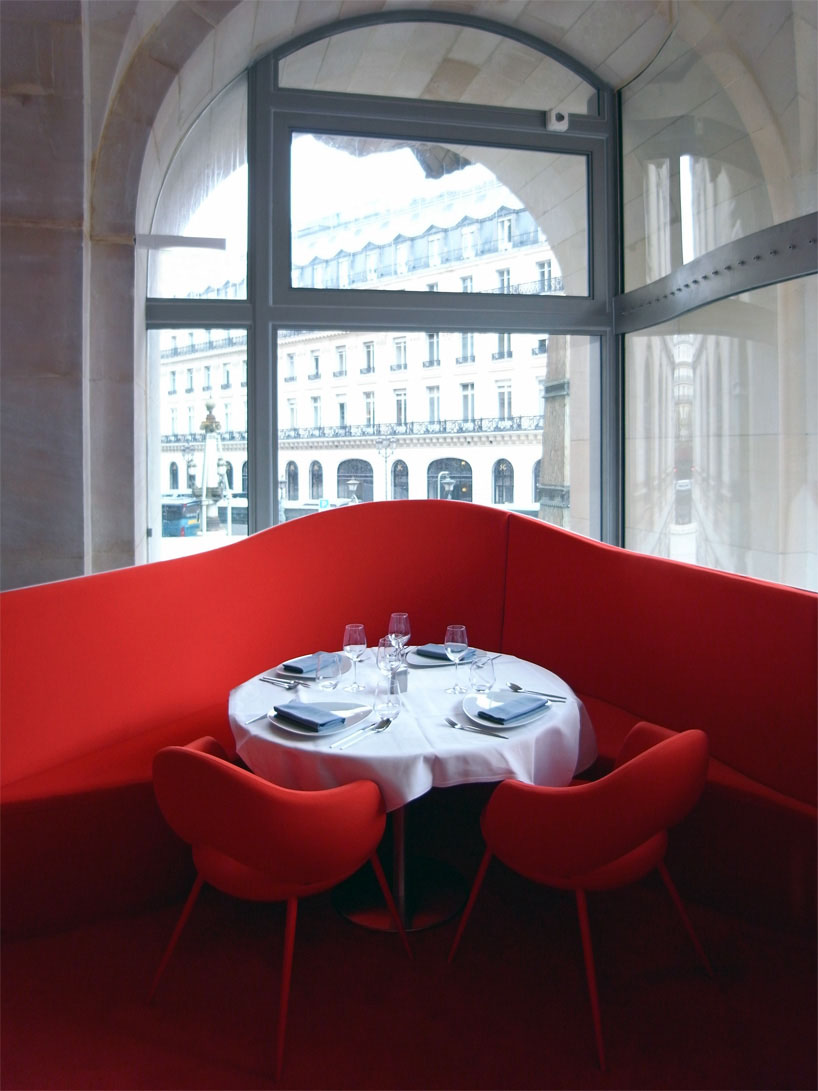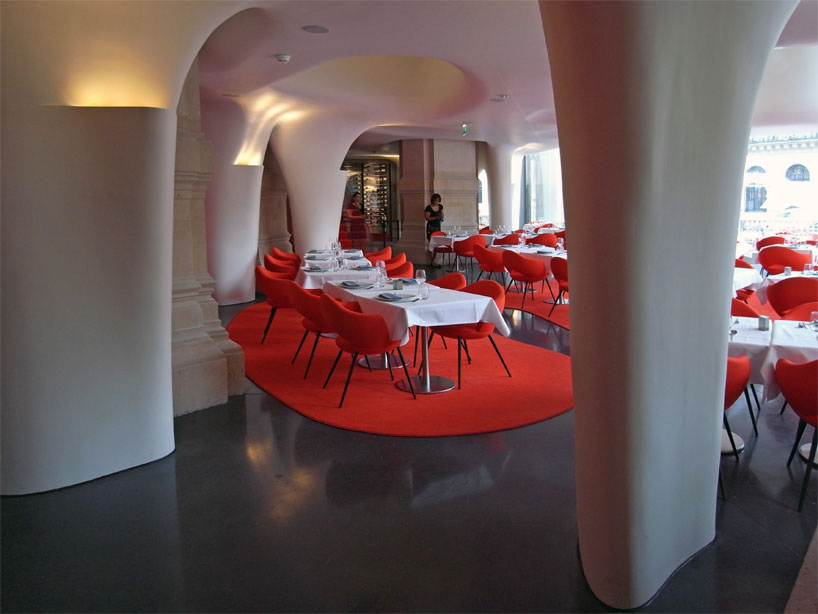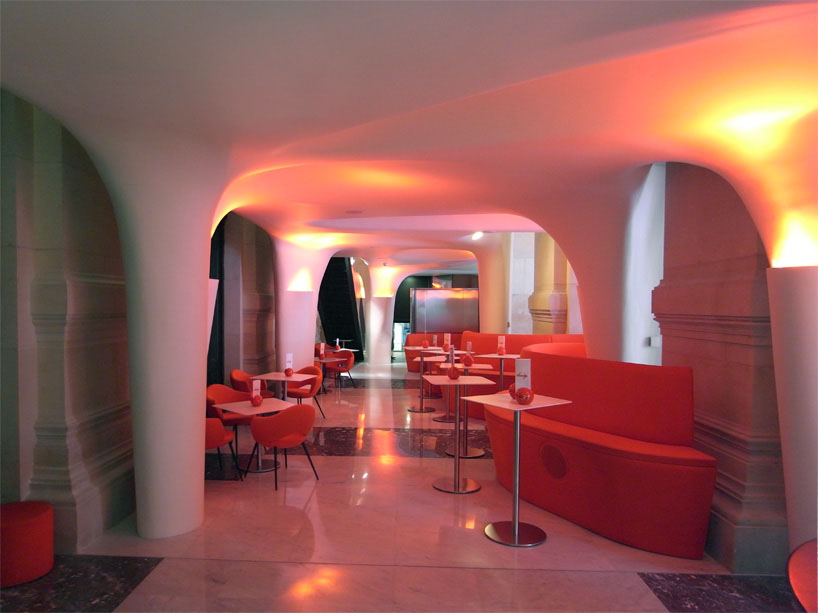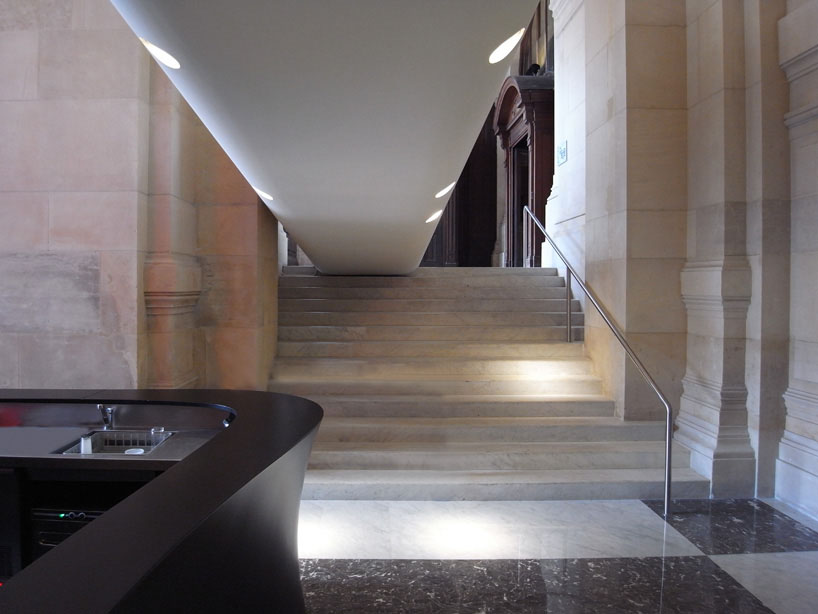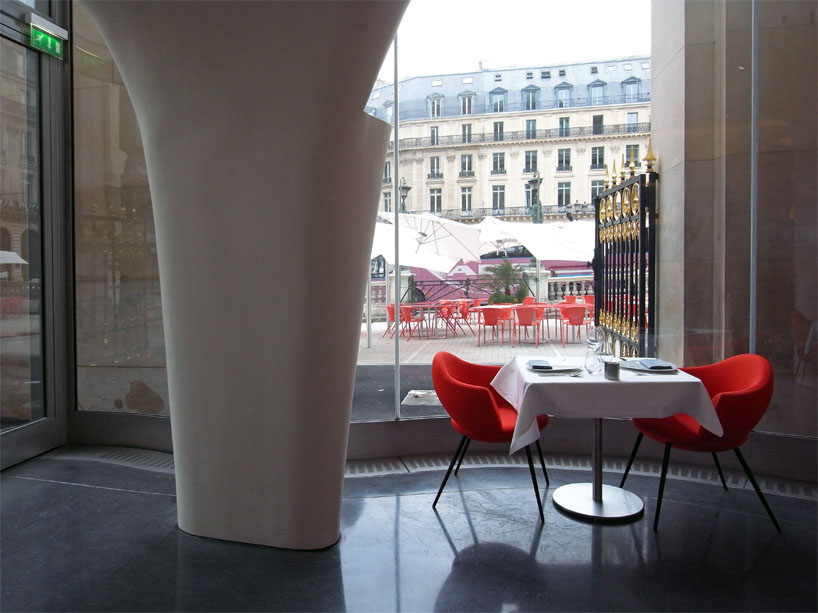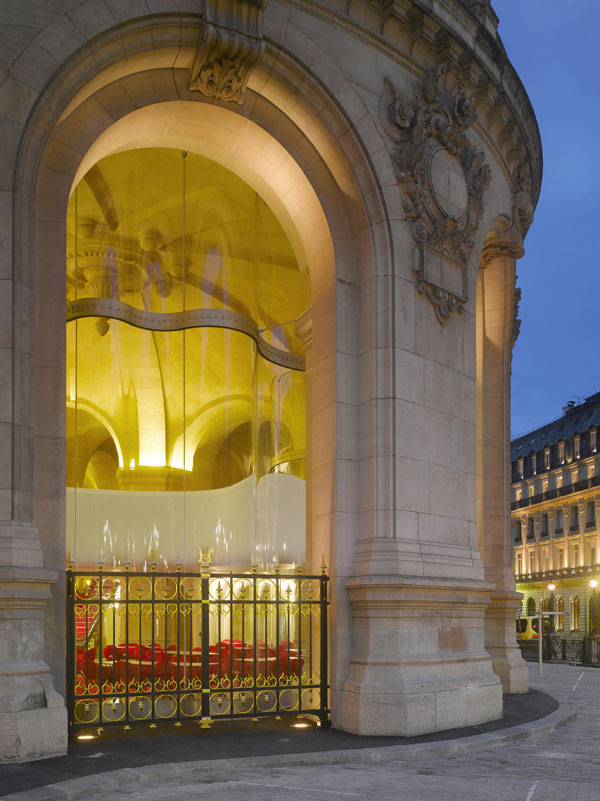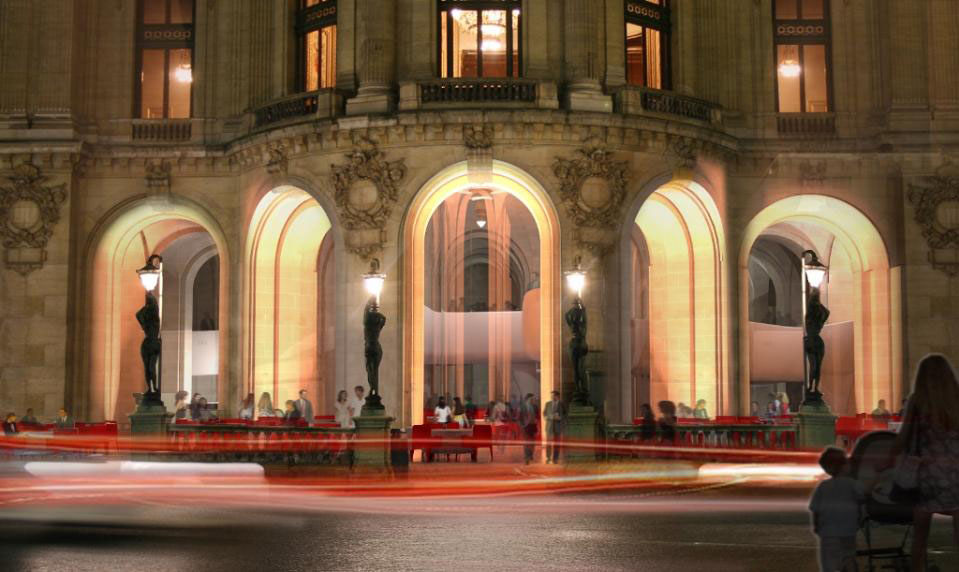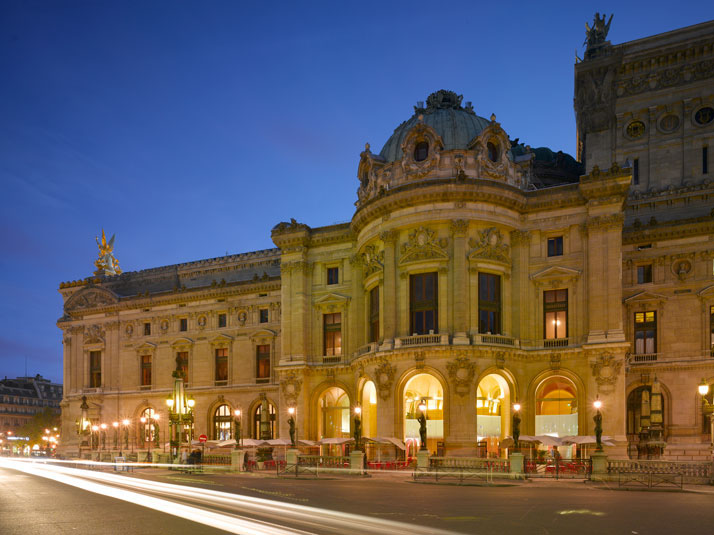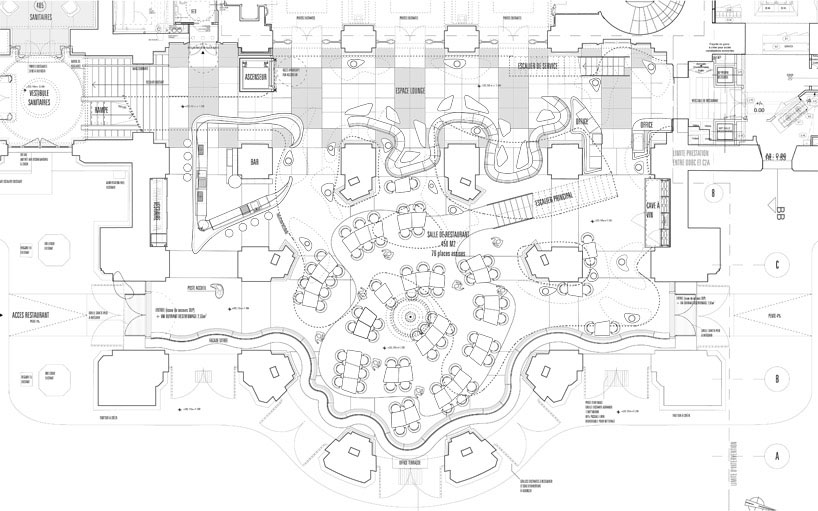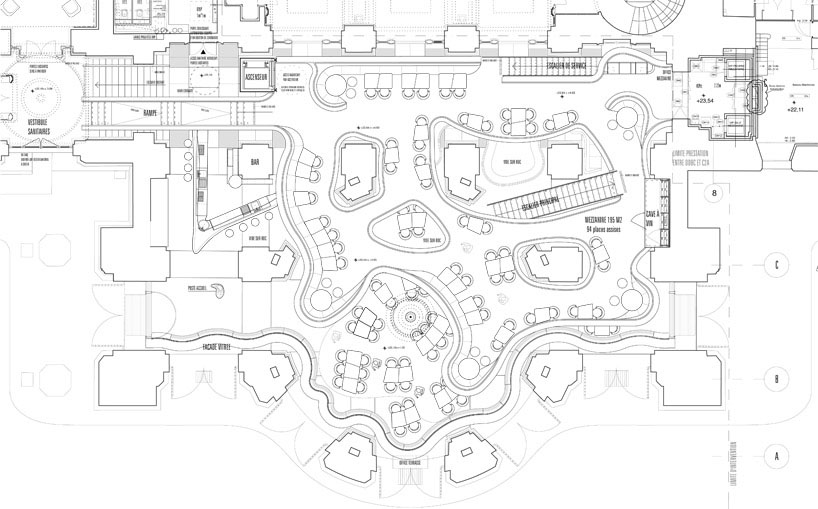 Official Website: L'Opéra Restaurant
Architect: Odile Decq
Photo Credit: Roland Halbe