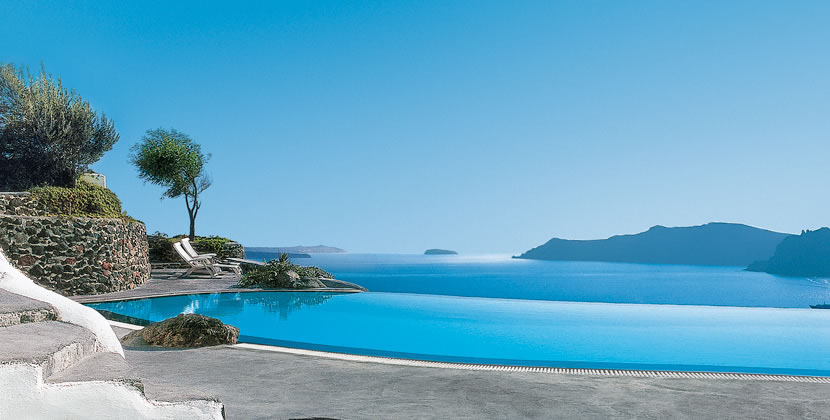 Perivolas Hotel in Santorini, Greece is a luxurious complex of 17 individual suites poised on the cliff near the village of Oia high above the Aegean Sea.
Originally built as a private residence, the restored group of 300 year-old caves set amphitheatrically combines sweeping views with absolute tranquillity.
The design of this boutique hotel is faithful to the tradition of Santorini's unique architecture. The interiors embody Cycladic style with luxurious minimal decor. Dashes of vivid colours against whitewashed walls provide an atmosphere that is quietly glamorous and timeless.