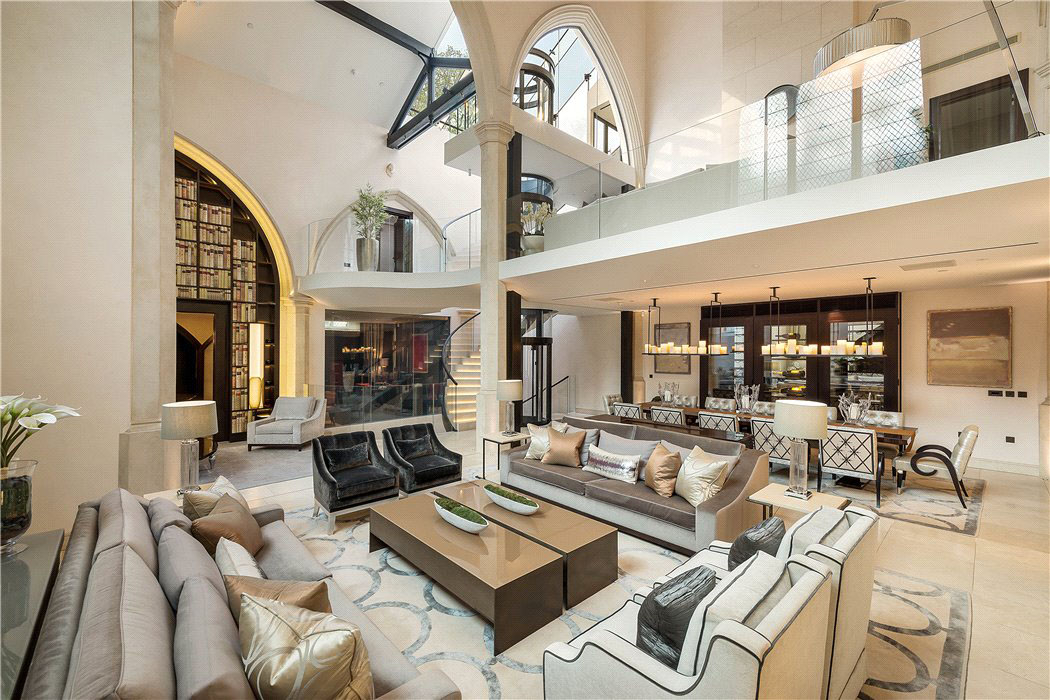 St Saviours House in Knightsbridge, London, England is a former 19th-century Anglican church that has been converted into a luxury home by Rigby & Rigby.
The focal point of the house is the main living area with 42 foot vaulted ceilings and a stone spiral staircase. The property features 7 bedrooms and approximately 12, 000 sq ft of living space.
The conversion preserved much of the original features of the building such as the exposed oak beams, stone nave columns and gothic archways.
A lower ground floor was created for leisure which includes a swimming pool, a gym, a spa and cinema.