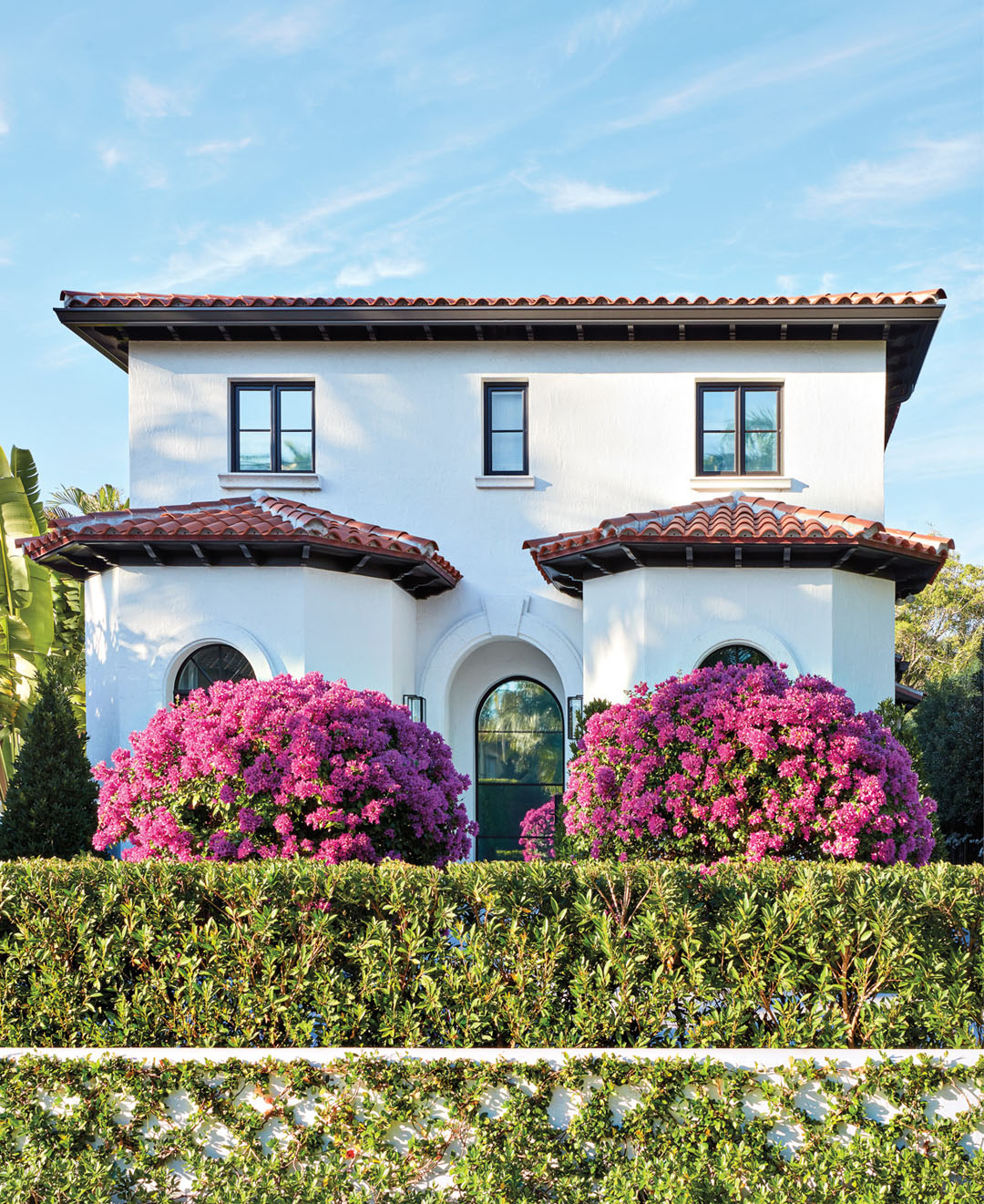 This stunning home in Palm Beach, Florida features a Mediterranean-style façade with modern interiors. The Bougainvillea trees at the front of the house were added to provide curb appeal and a splash of color.
The renovation project by Willoughby Construction and Wolf Design Group transformed the structure inside and outside.
The front hallway sets the tone for the modern interiors, with steel-framed arched windows and doors bringing in a lot of natural light.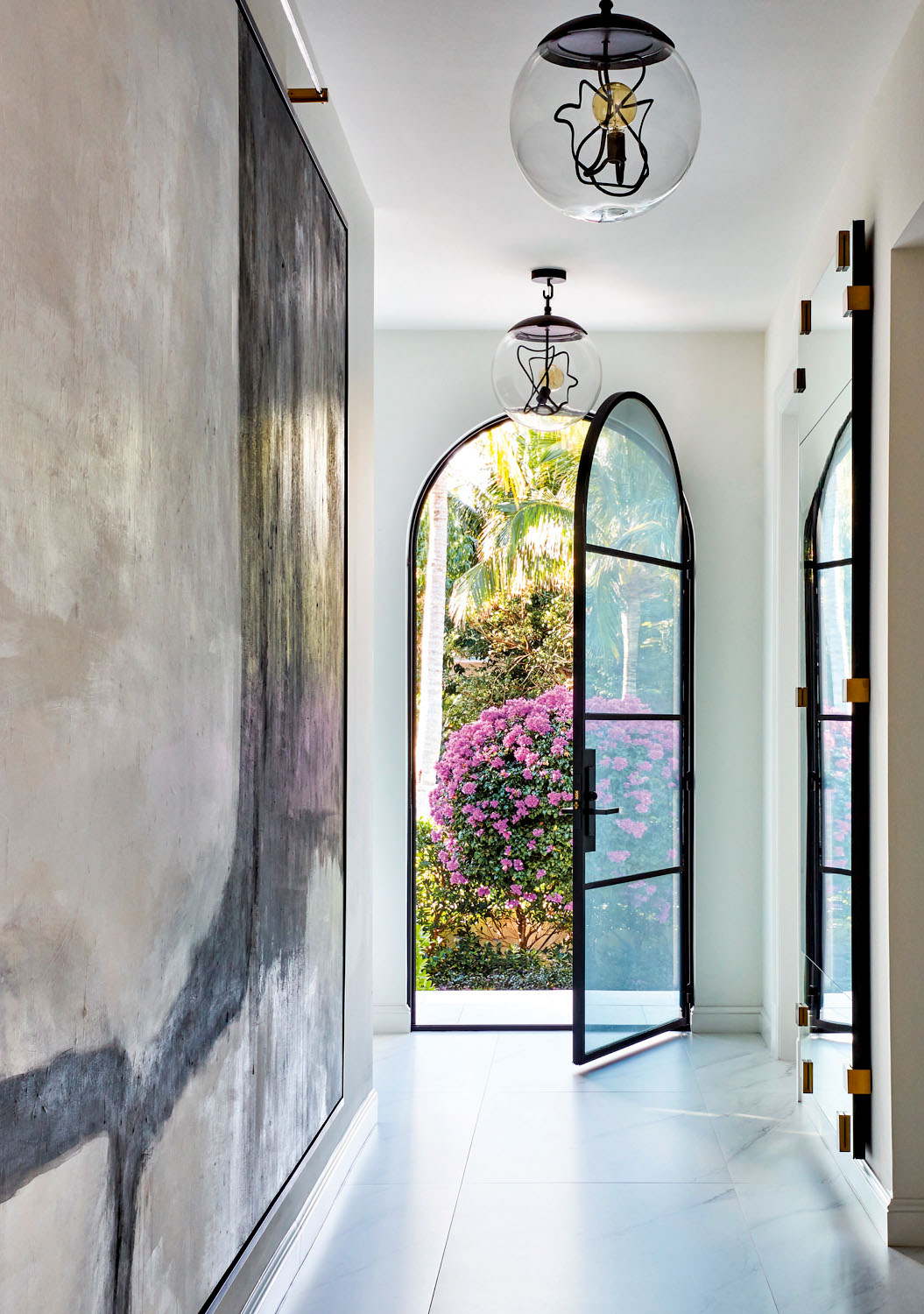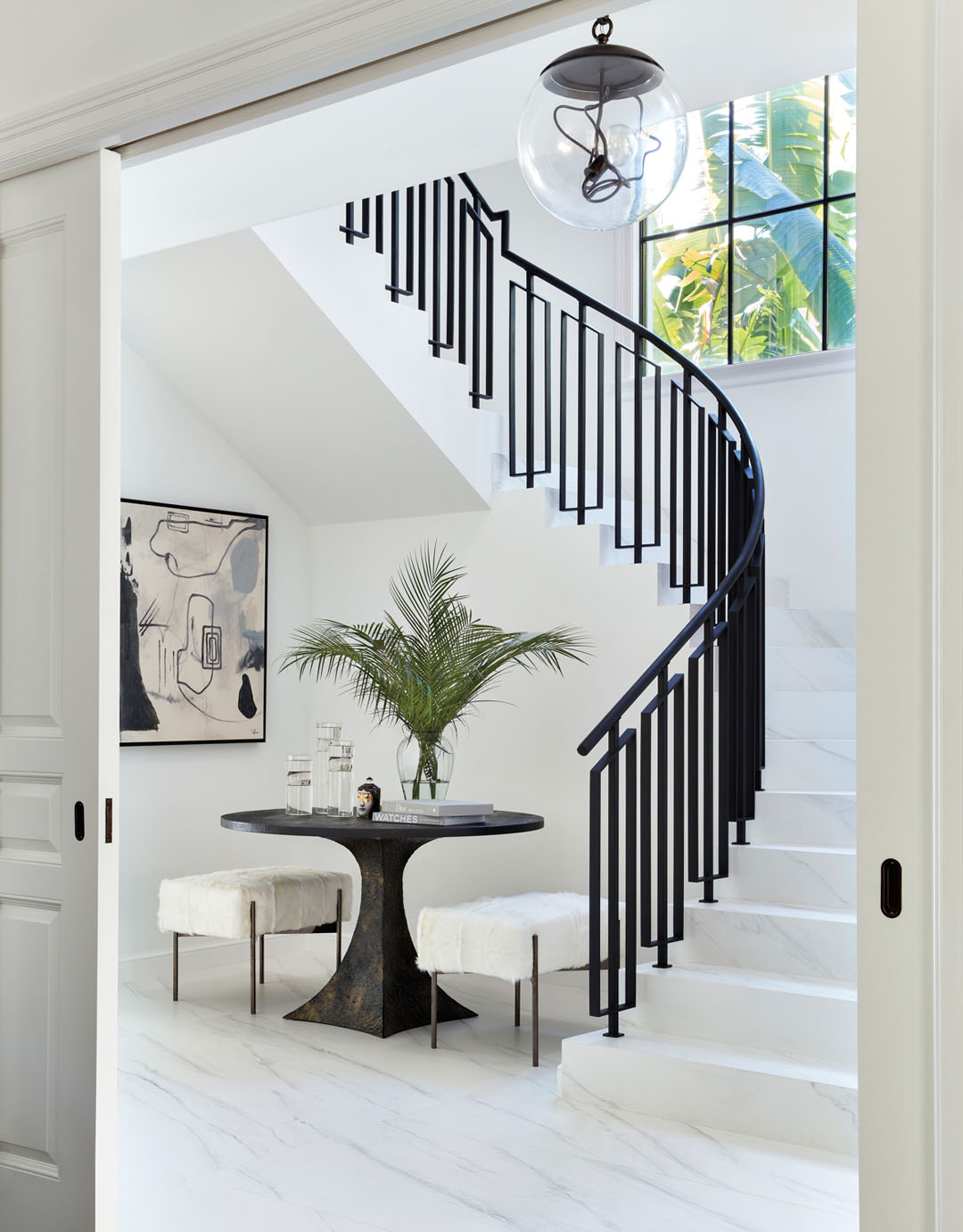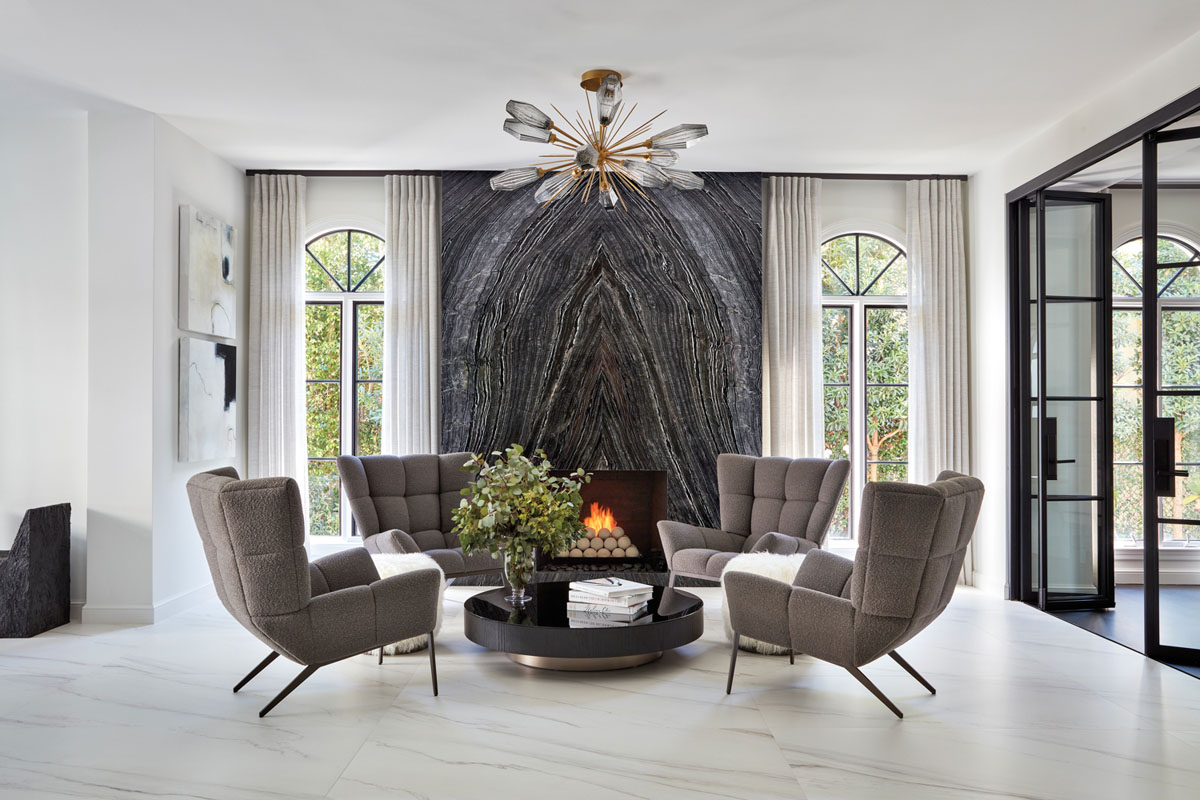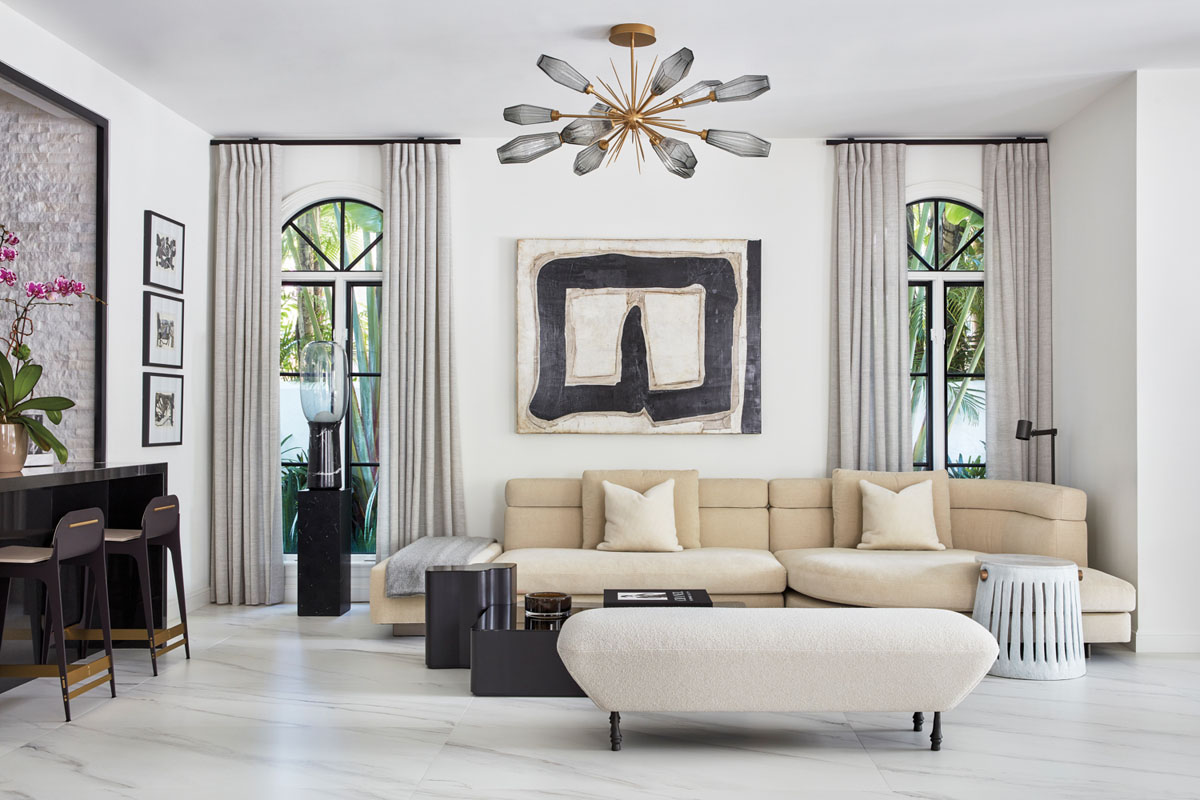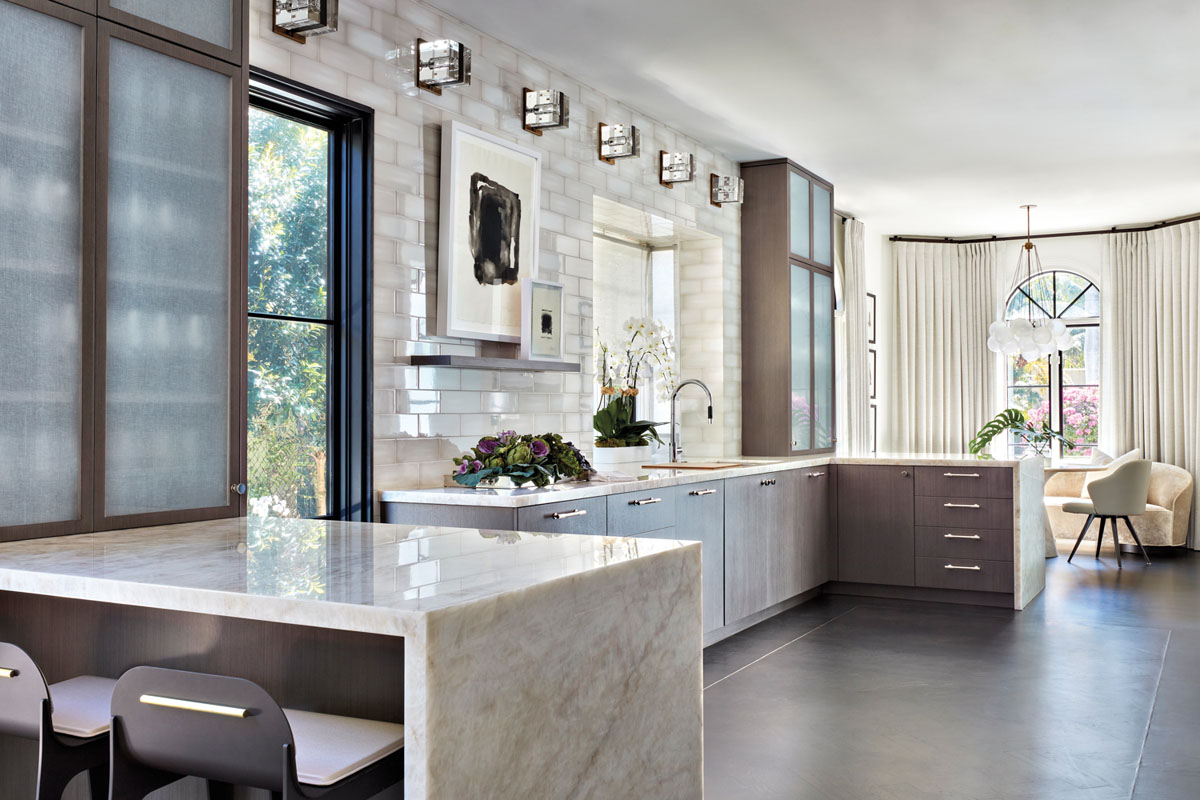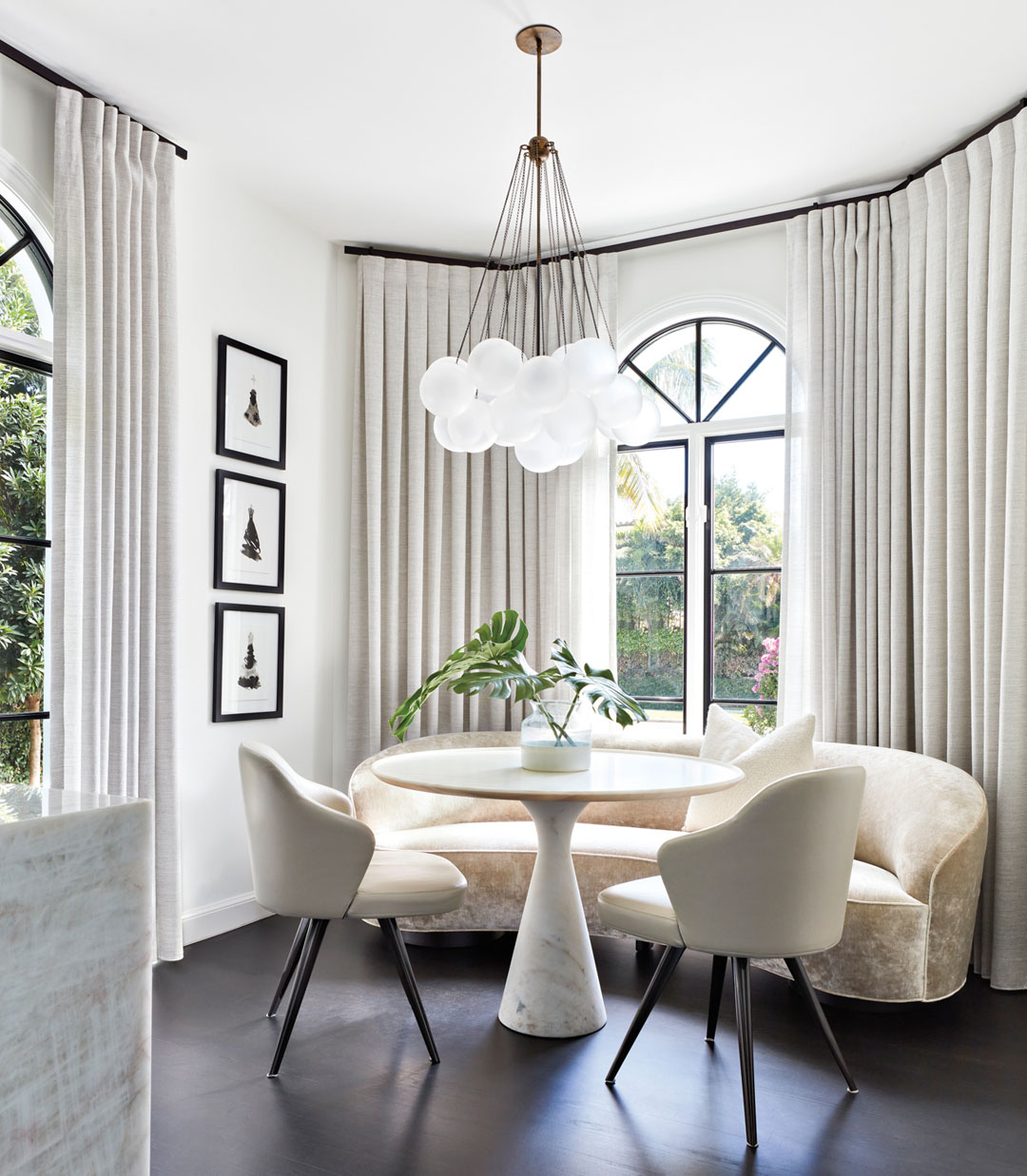 Outside, the back courtyard is a modern oasis with a plunge pool, water wall and Senegal date palms.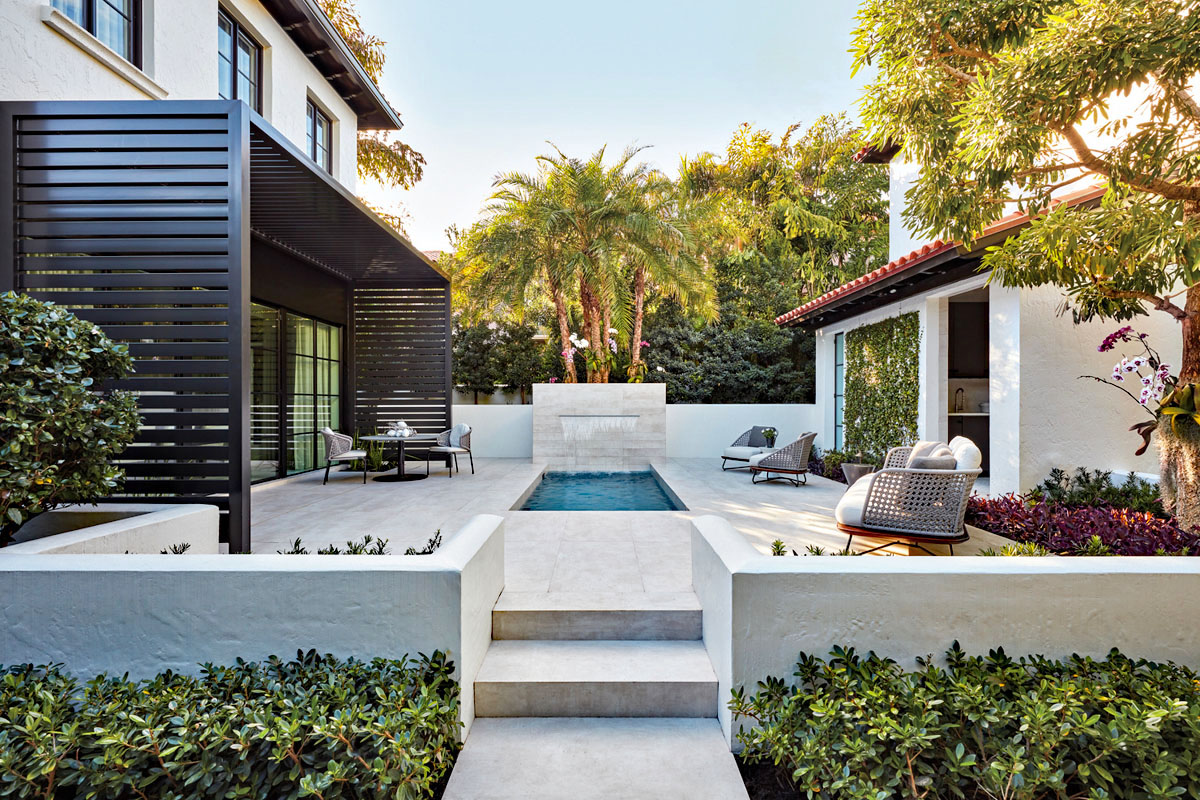 See Also: Romantic Coastal Dream Villa with Lush Courtyard Oasis
Builder: Willoughby Construction