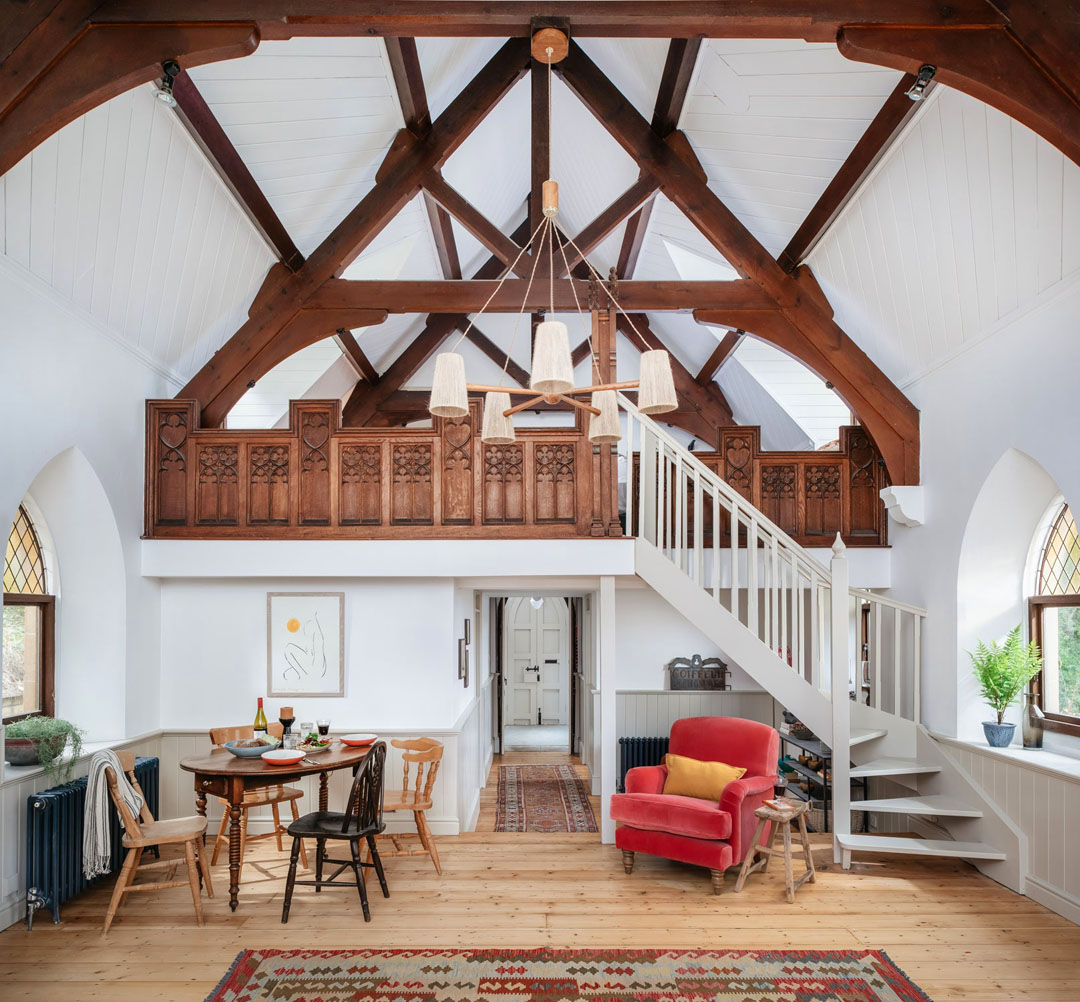 A Victorian chapel nestled between Stroud and Cirencester in Gloucestershire, England has been transformed into a serene vacation home.
Surrounded by picturesque Cotswolds countryside, the luxury self-catering retreat is an ideal escape for walkers and outdoor enthusiasts.
Originally built in 1901, the chapel was renovated in 2021 by Lauren Gilberthorpe Interiors.
The cottage retains all the charm of the former chapel, with the soaring ceilings, dark wood beams and stained glass windows. Even its original bell hanging proudly above the double arched doors still works.
The bedroom on the mezzanine level has an ensuite bathroom with a copper tub and views of the woodland beyond.
See Also: Small Cottage Barn Conversion In North Wales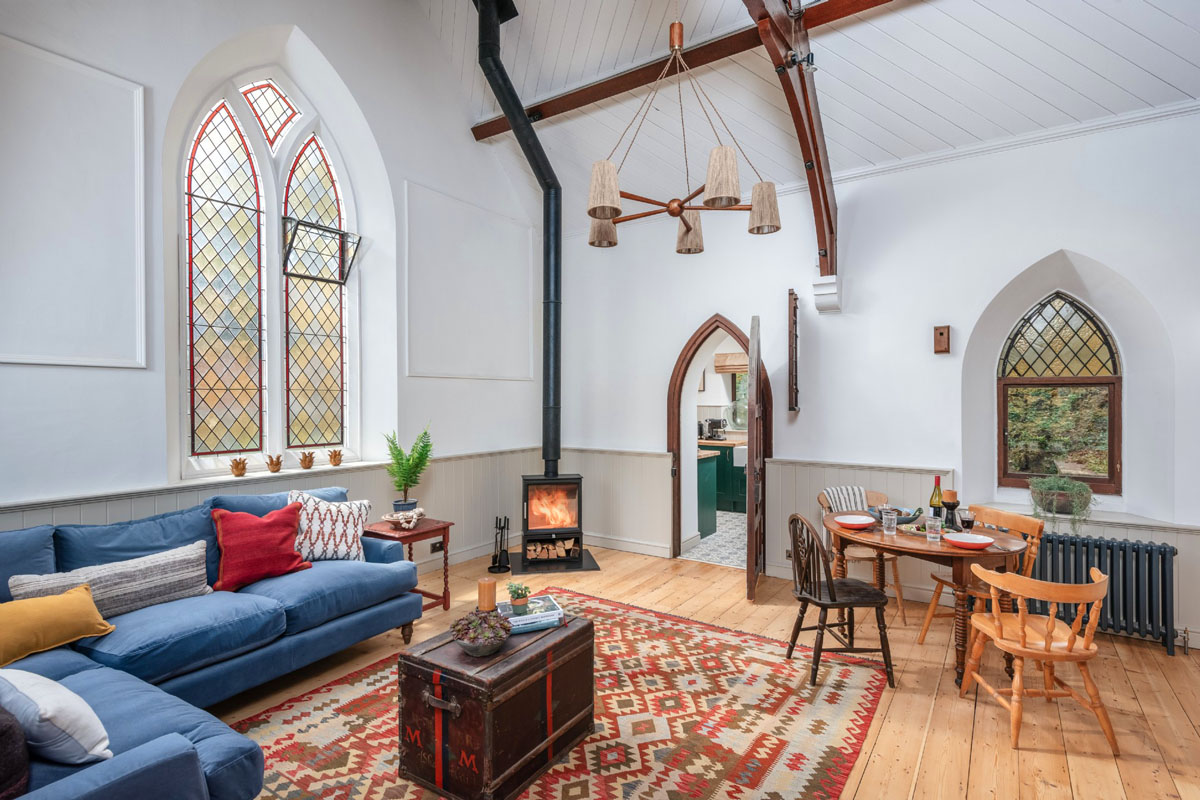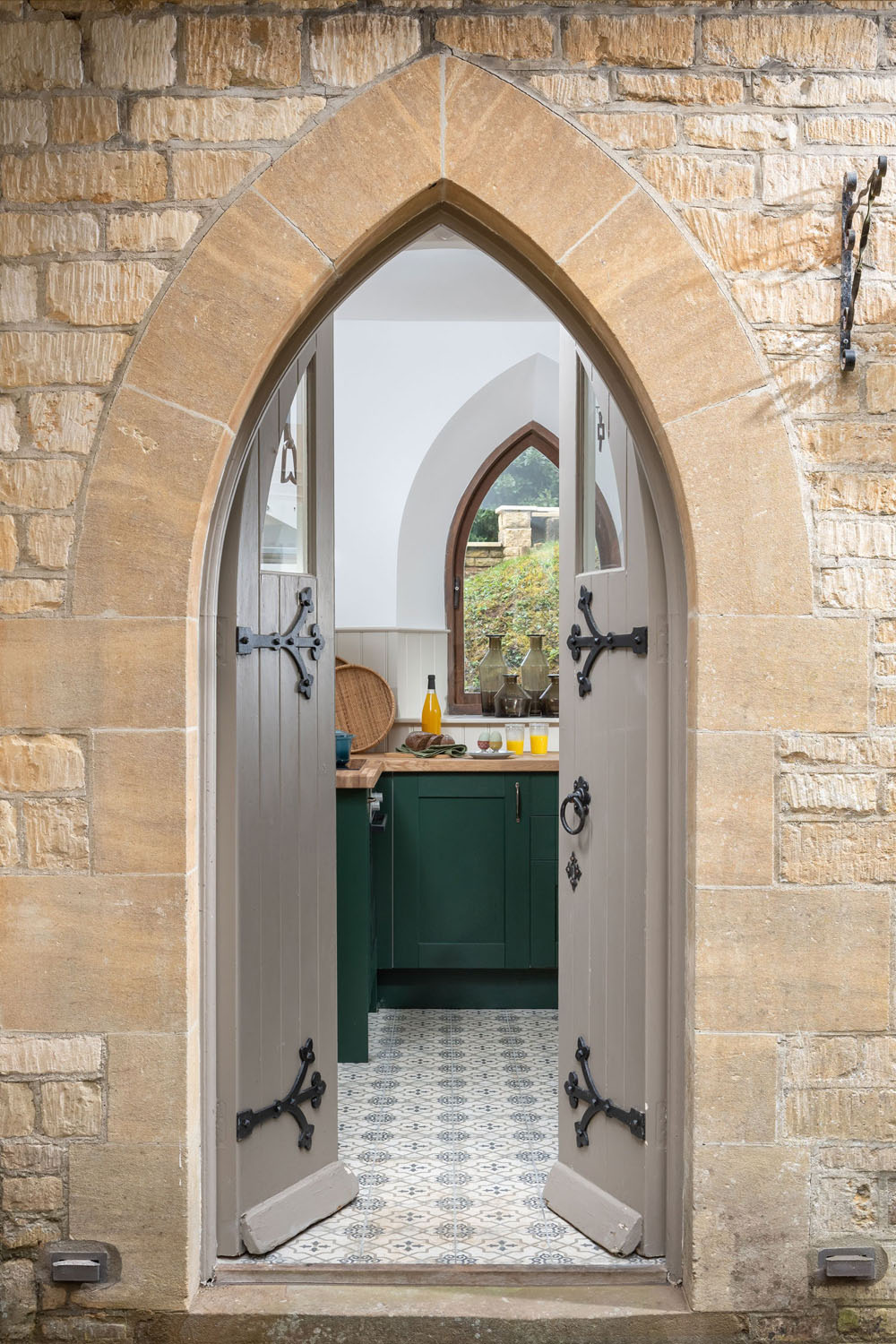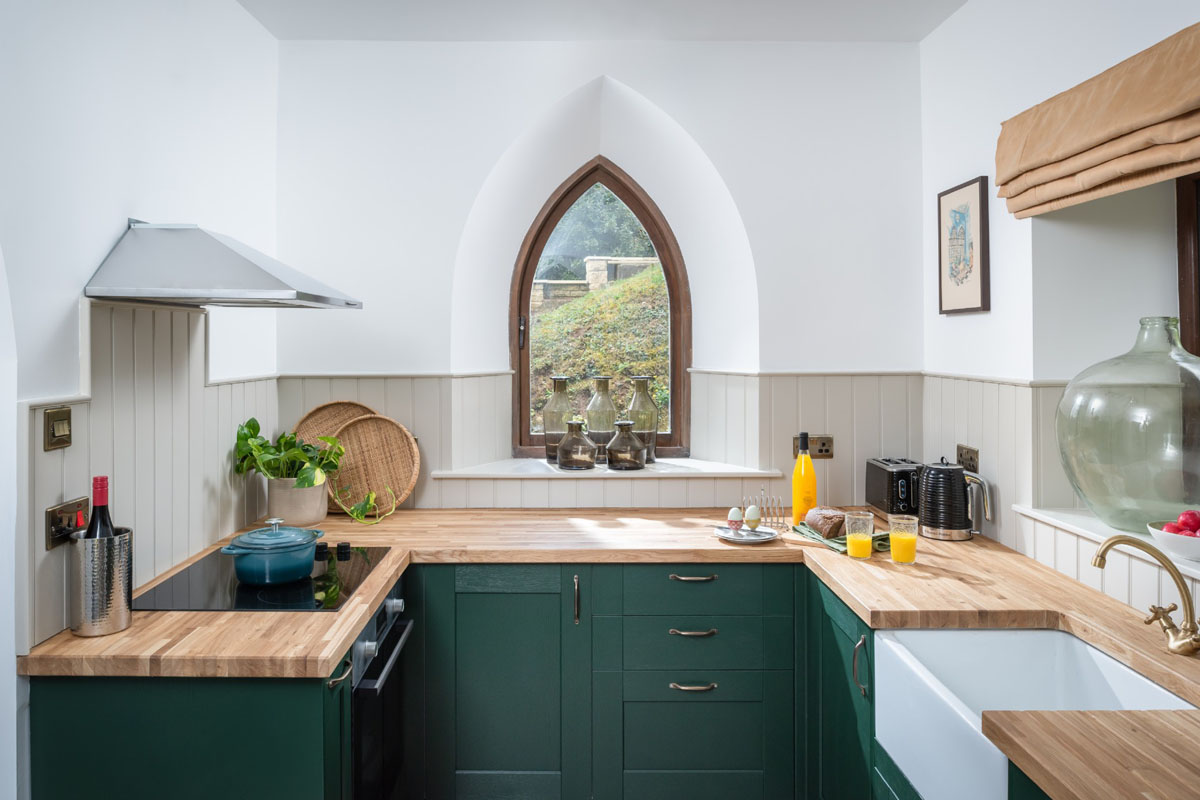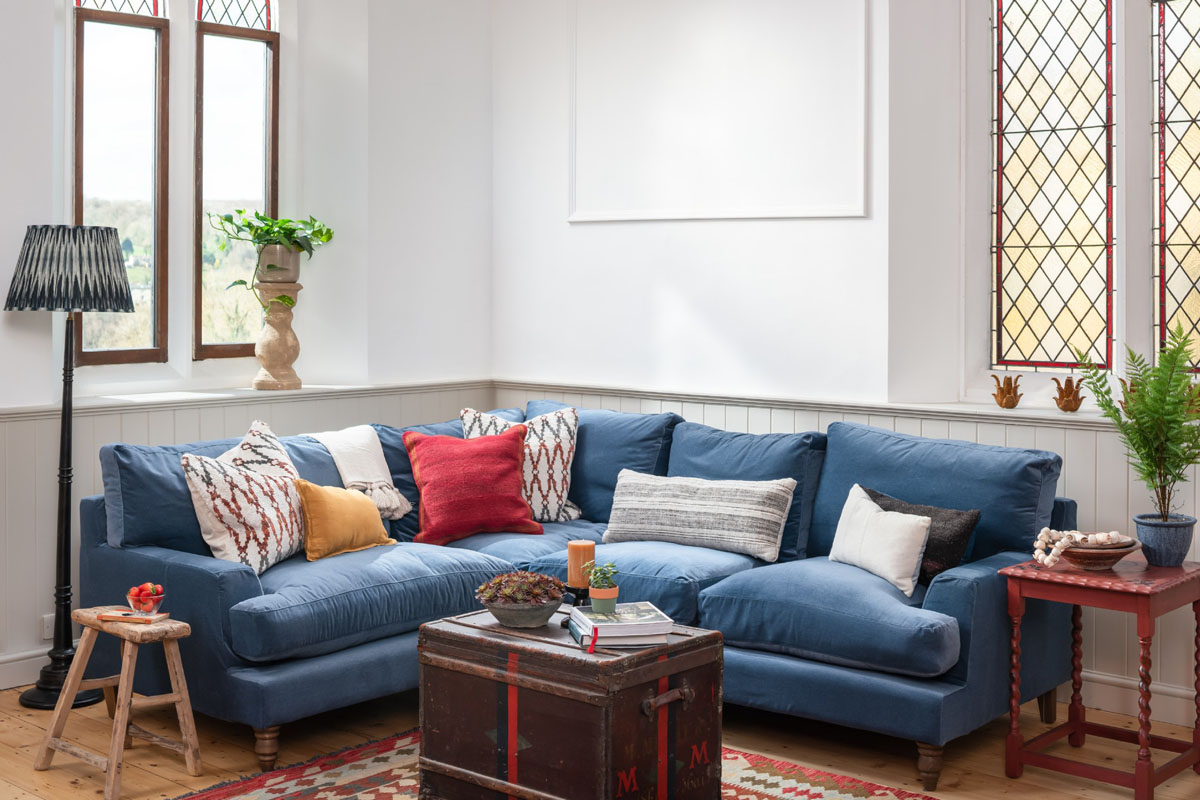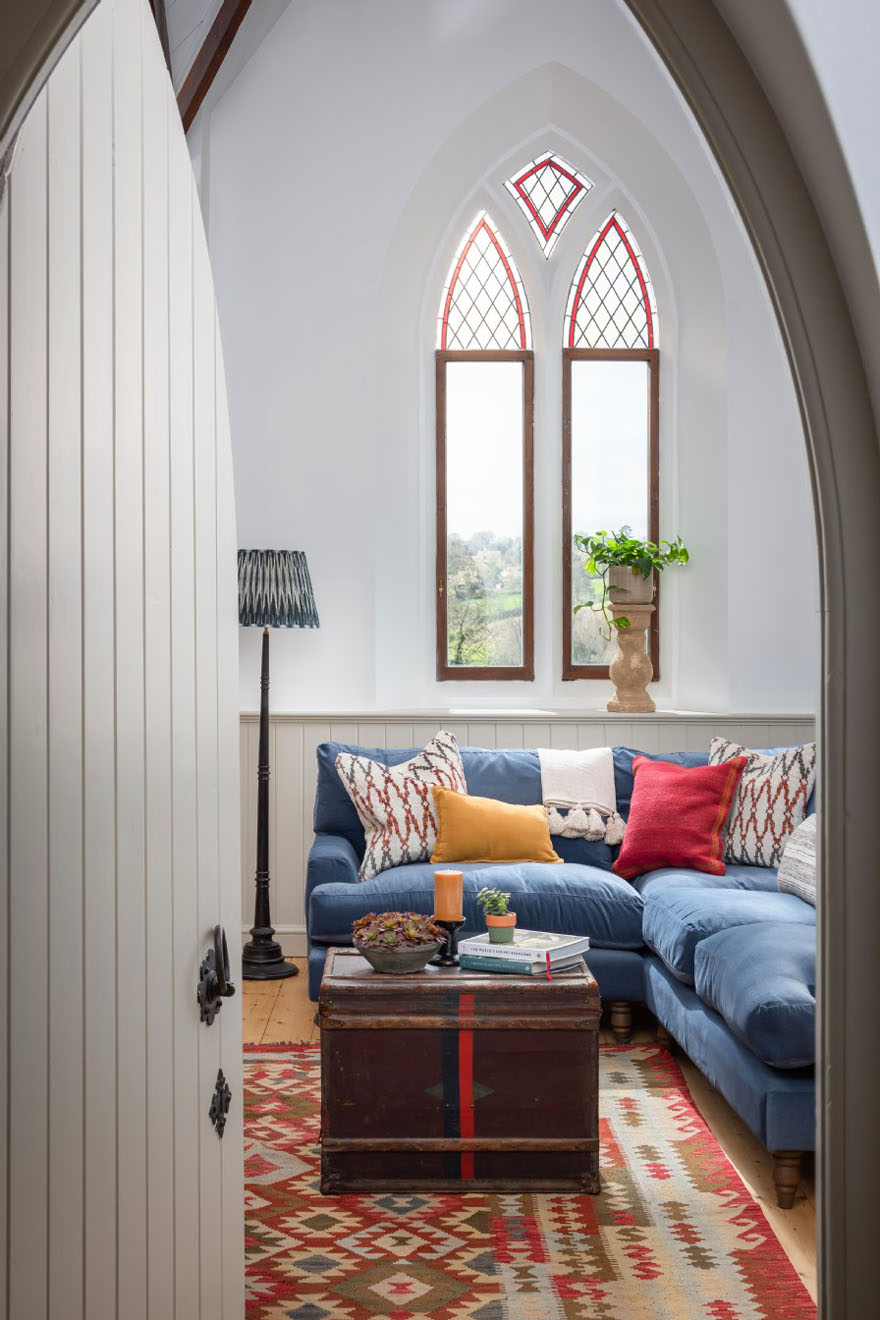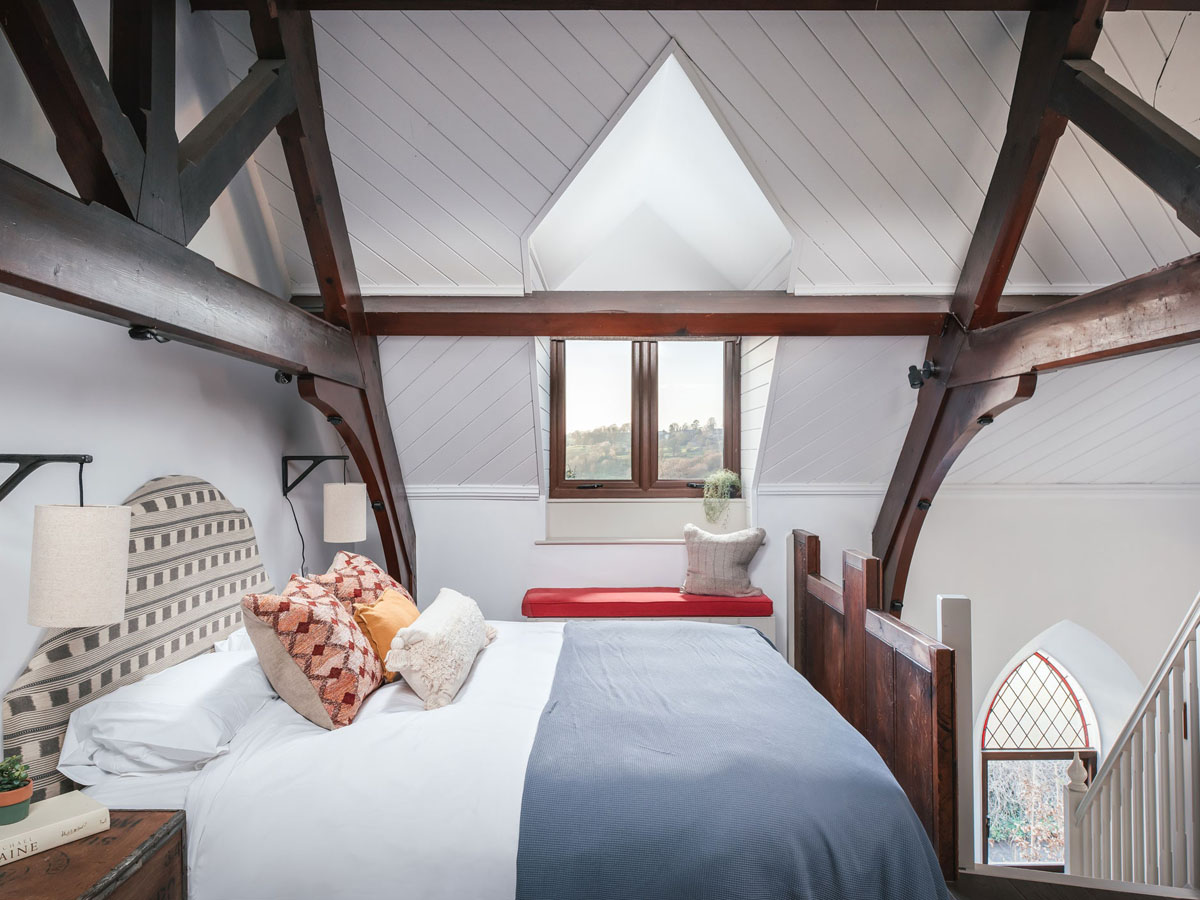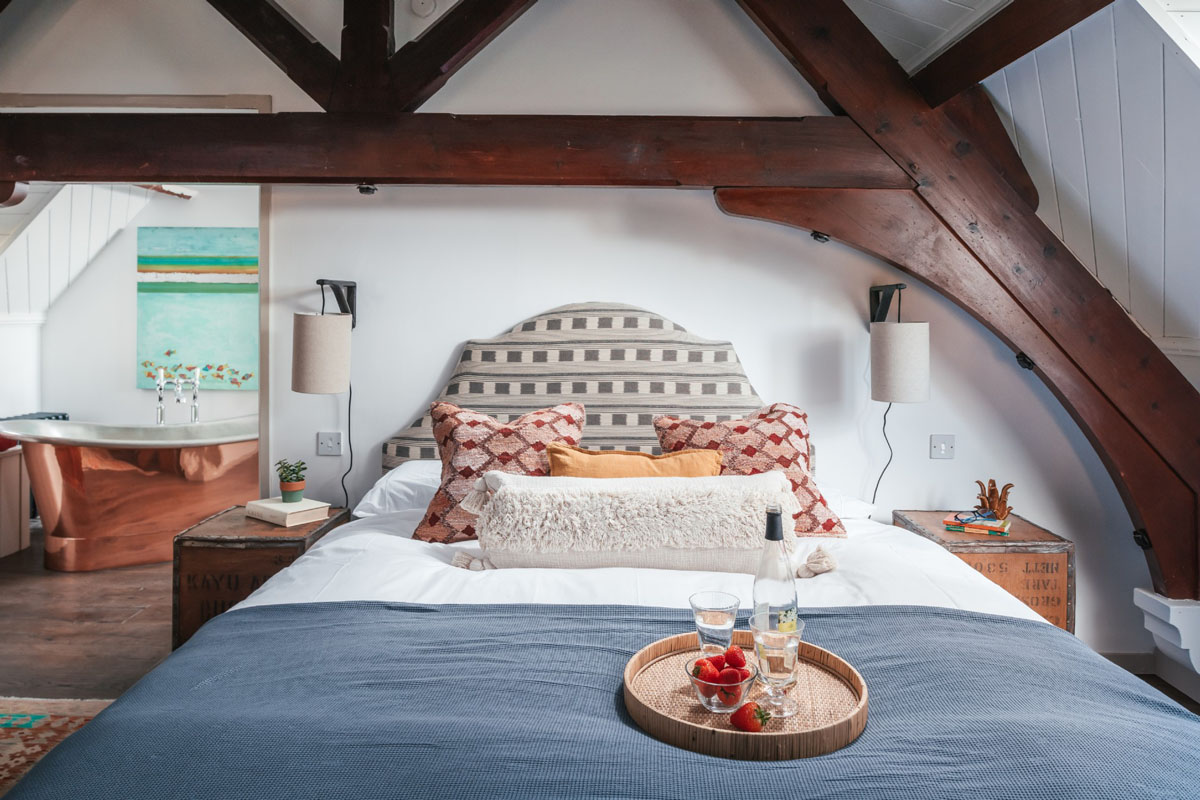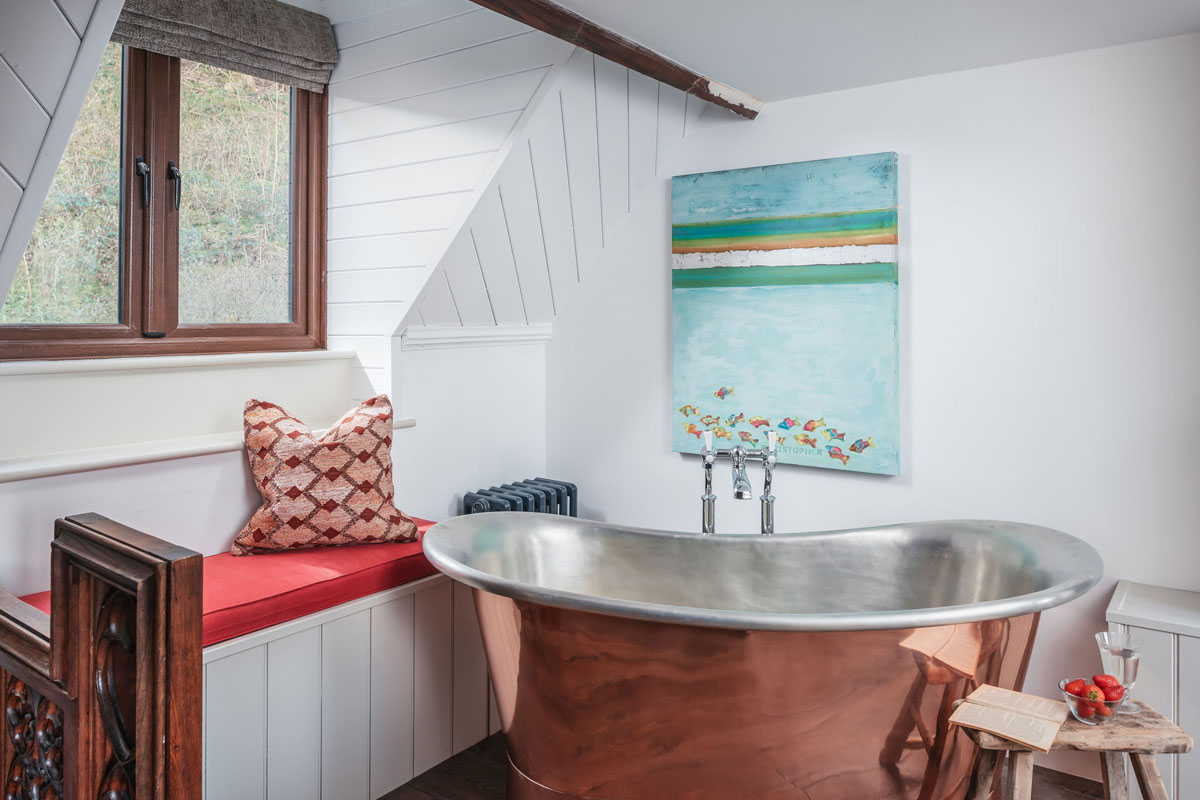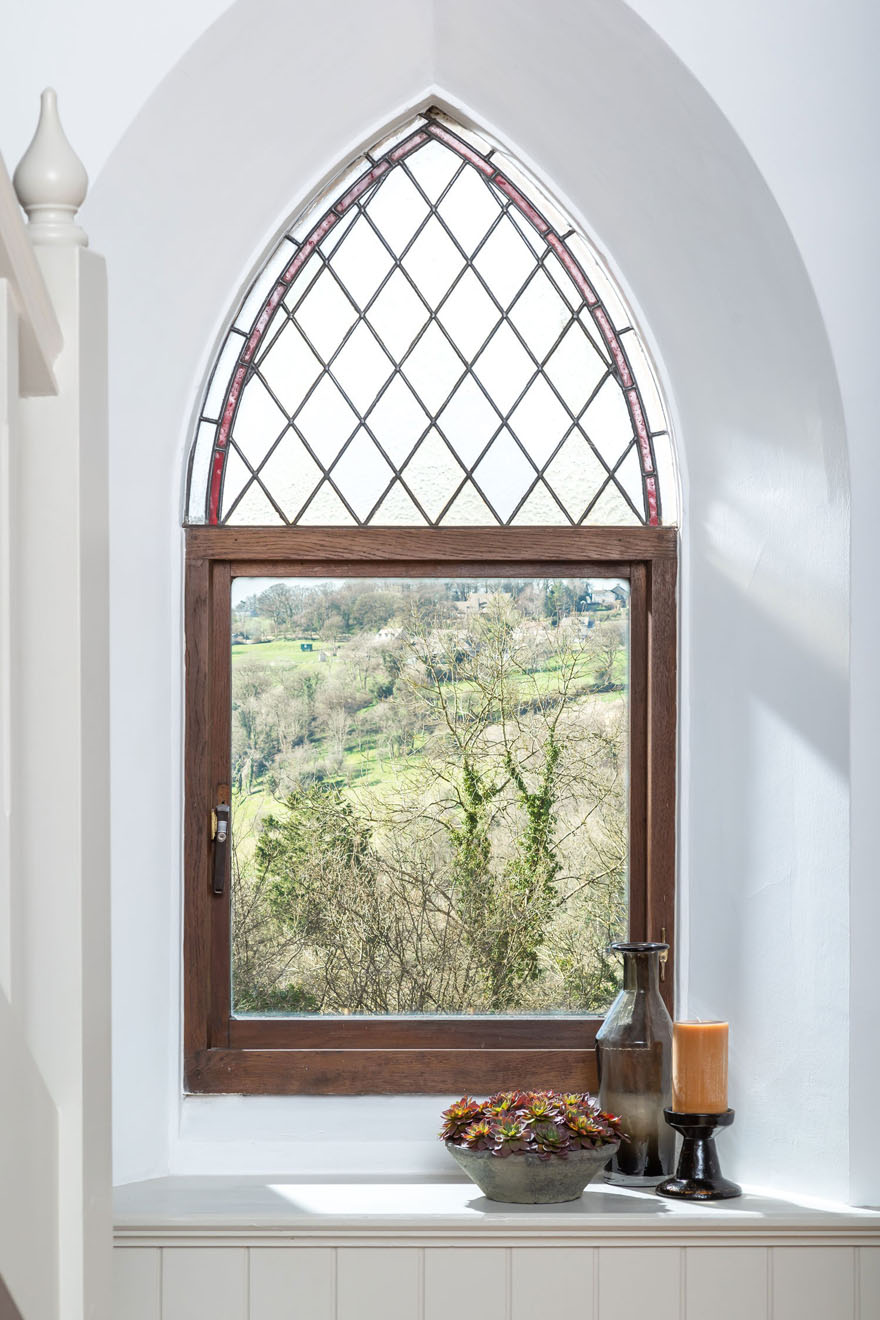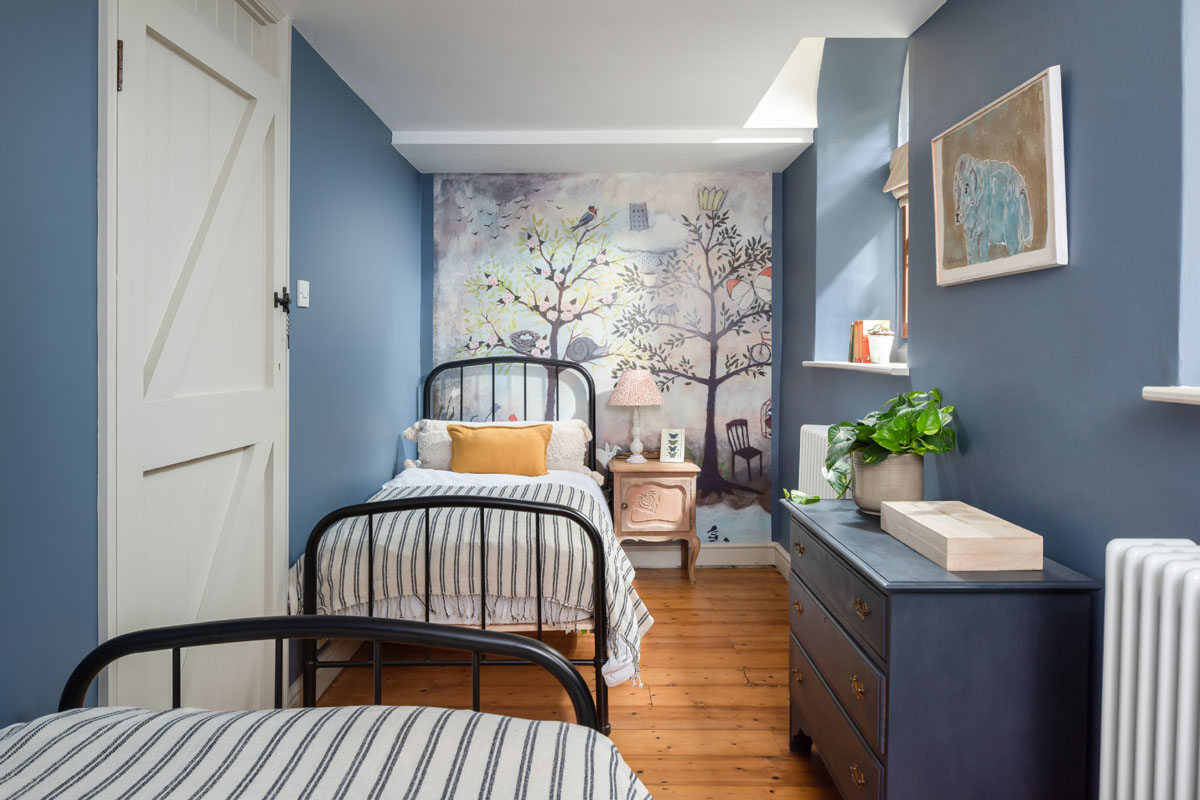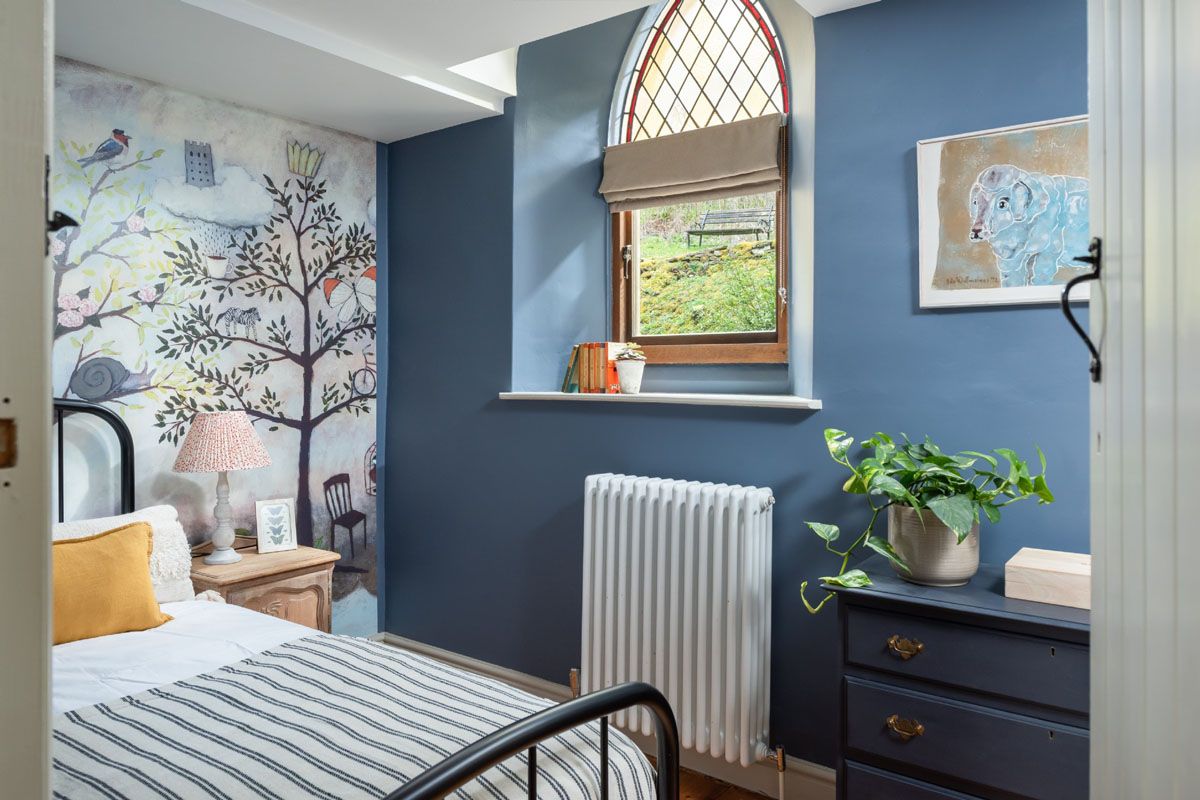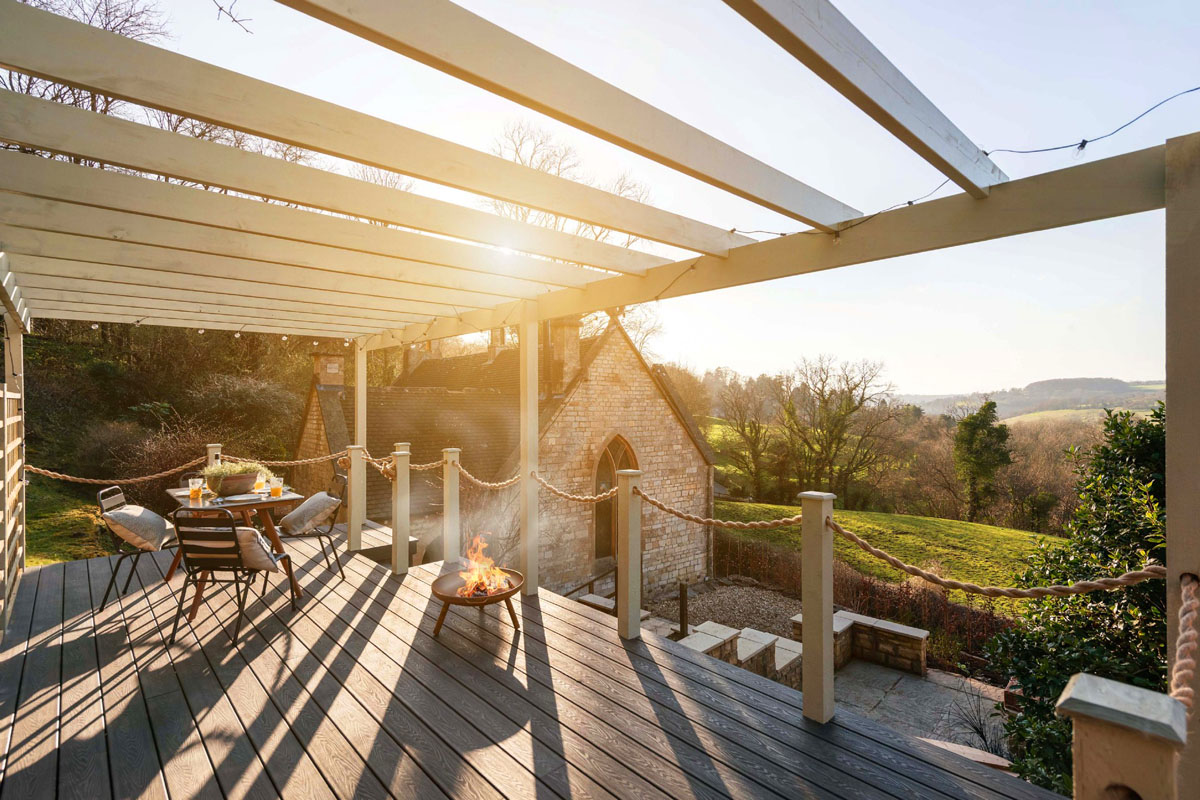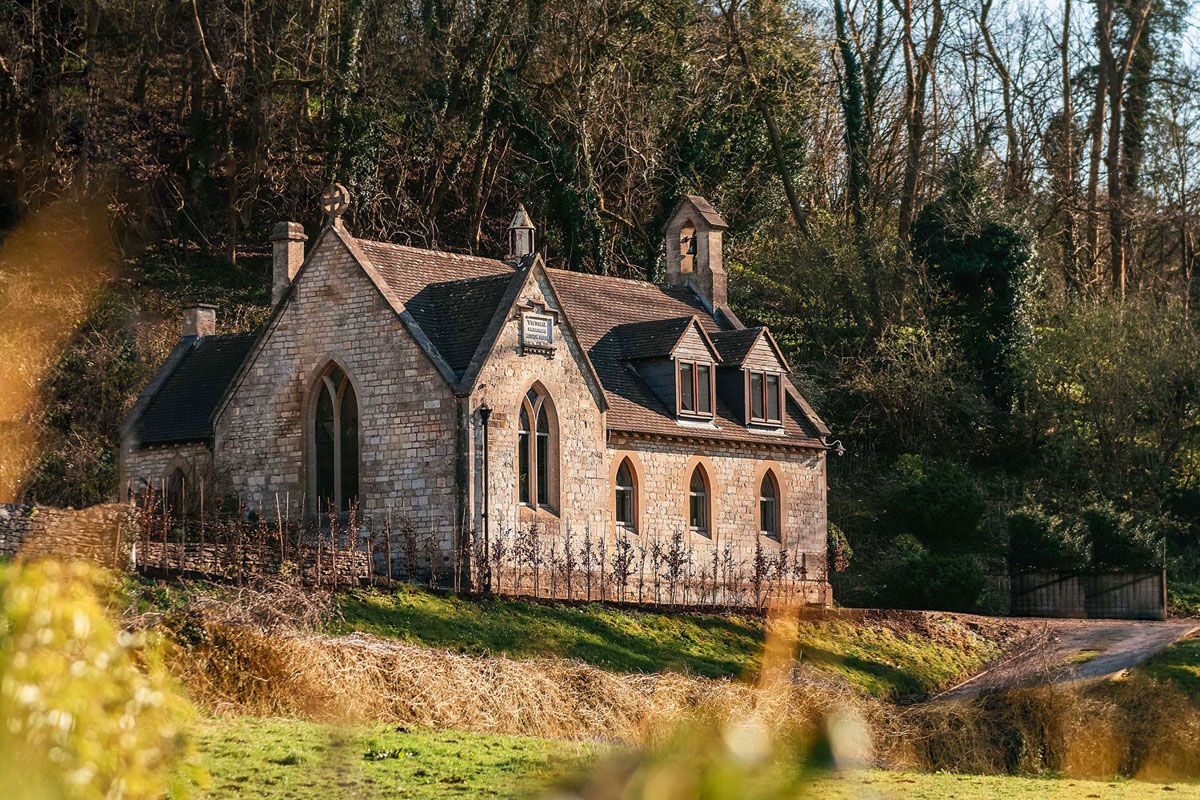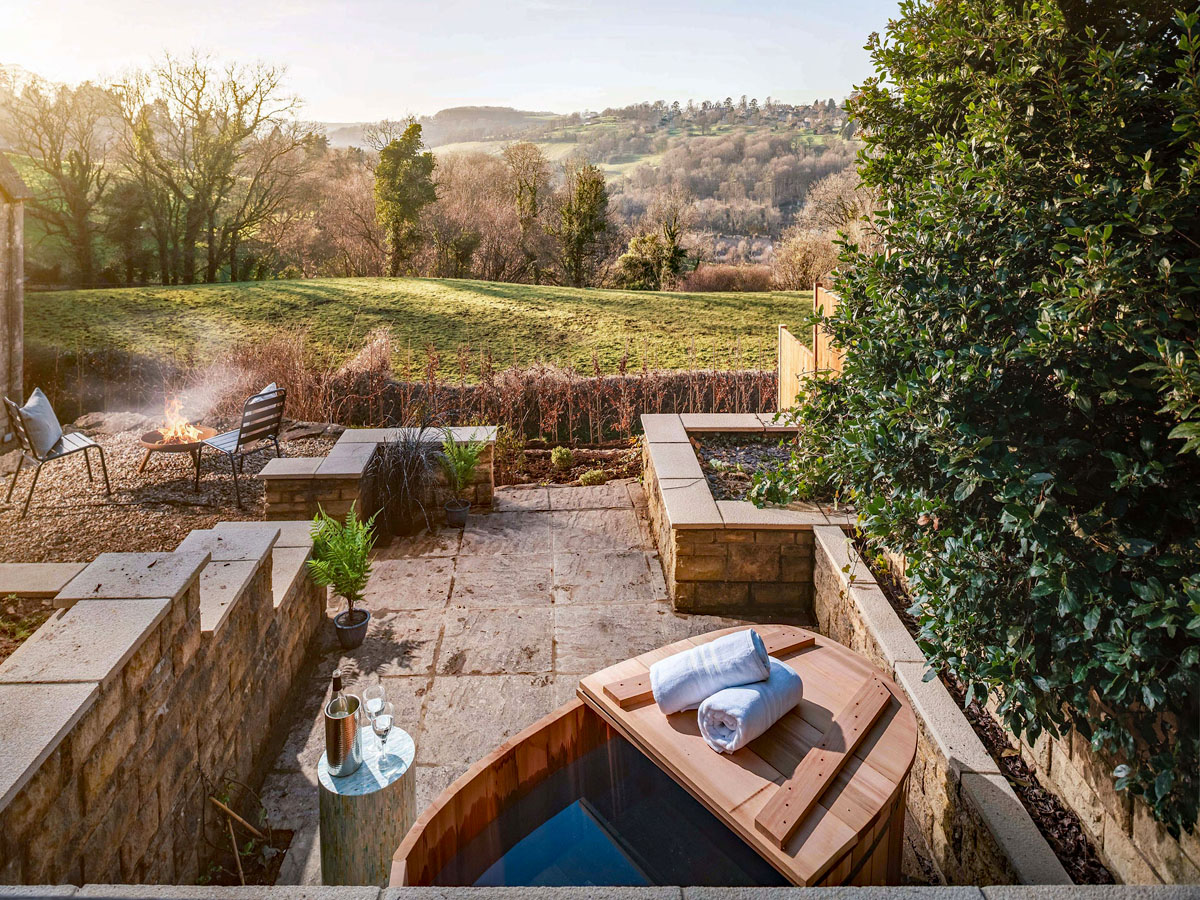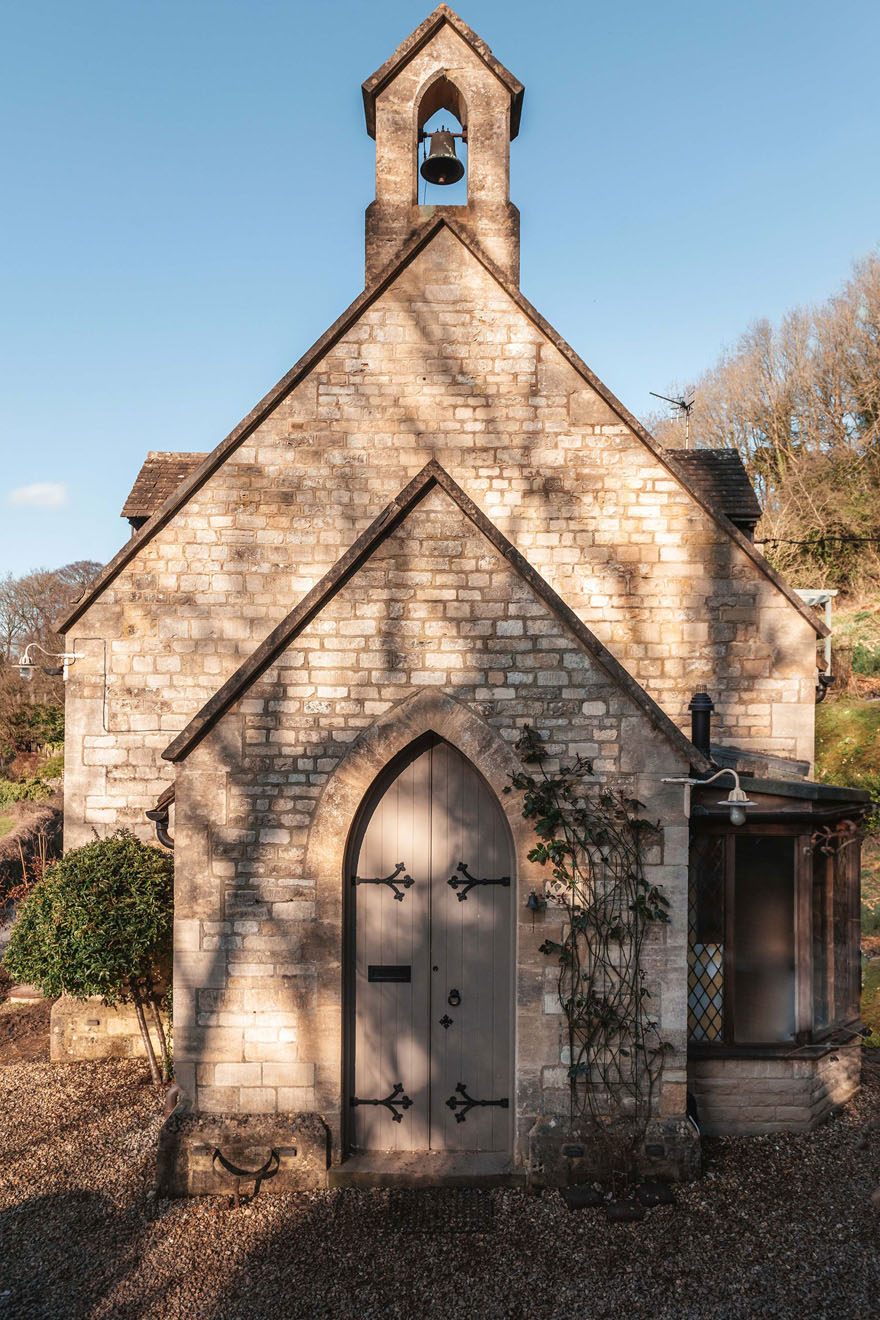 Via: Unique Homestays