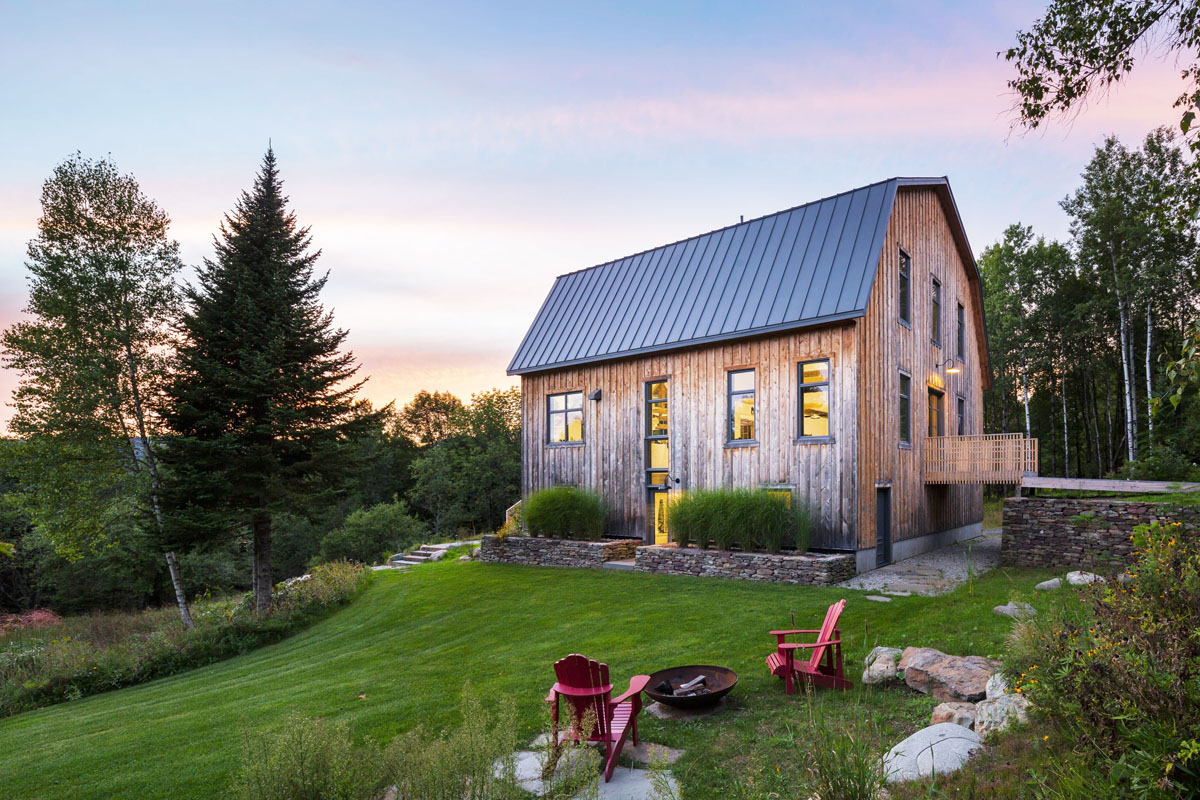 An ancient barn at the foot of Owl's Head Mountain in Potton, Quebec, Canada was transformed into a modern rustic country retreat.
Montreal-based design company La Firme preserved the wood beams and architectural vernacular of the original barn building. 
The elegant space with 30-foot high ceiling allows the barn house to breathe and capture the view of the untouched agricultural landscape through the large windows.