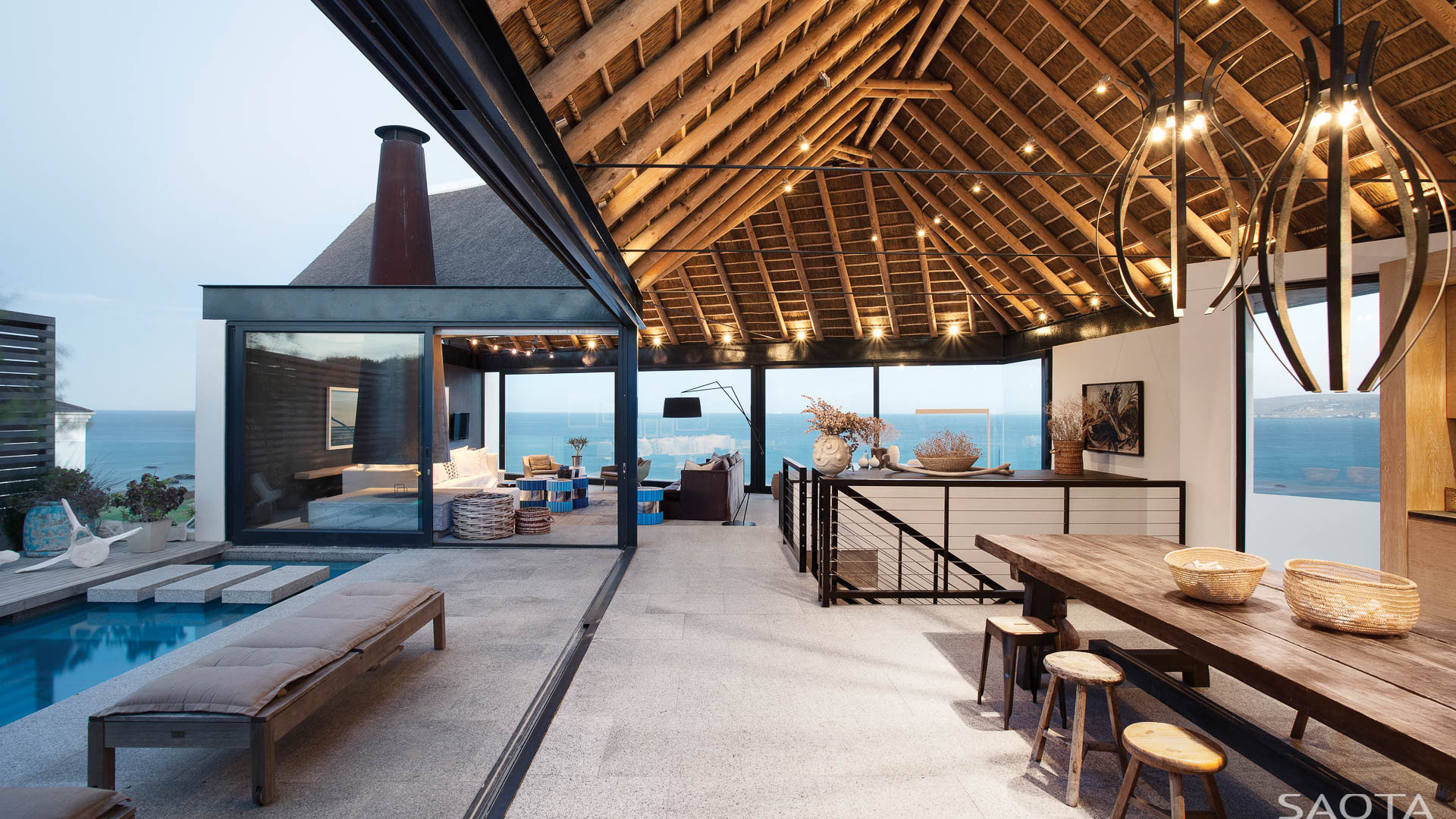 This stunning ocean view house is located on the West Coast Peninsula at Shelley Point, St Helena Bay, South Africa.
The contemporary design by Stefan Antoni Olmesdahl Truen Architects (SAOTA) has a thatched roof supported by steel tie rods. The woven thatching grass forms a counterpoint to the granite floor.
The interior environment maximizes the sweeping ocean views.