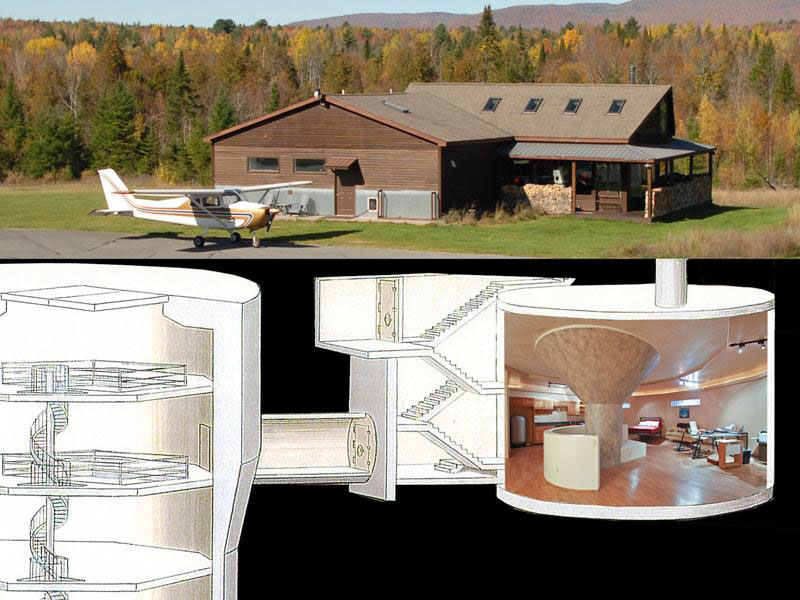 Located in the Adirondack Mountains in Saranac, New York, this unique property with its own FAA-approved airstrip was converted to a luxury home from an nuclear missile silo.
During the Cold War, this Saranac site was part of the Atlas missile system developed by the United States government. The underground missile silo contained the Atlas F missile which was connected to an underground missile launch control center.
In 1965, the missile silo was decommissioned and the land was auctioned off. The current owners purchased the land about 20 years ago and began transforming it into a livable residence.
A decoy house sits on top of the command center with 2,000 square feet of space including the kitchen and the living room. The bedrooms and bathrooms are located in the underground command center with 3,000 square feet of living space.
Through a set of steel doors at the bottom level of the command center, you can access the 185-foot deep silo where the missile was kept. The abandoned missile silo, which has not yet been converted, can be used as a recreational space for any interested buyer.
The missile silo home is currently listed on the market for $750,000, which includes 19 acres of land.