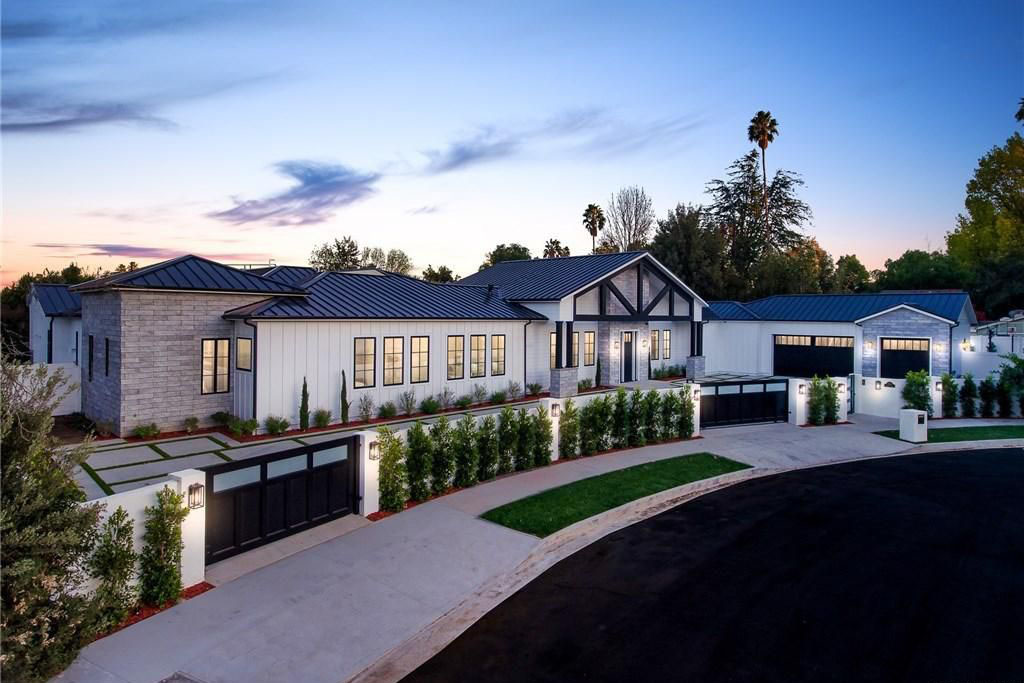 This sprawling bungalow style modern farmhouse in Encino, California captures the casual elegance of a luxury country estate.
Exposed wood beams and soaring high ceilings in the main living spaces offer the grandness of a great luxury home while providing a rustic feel of a country farmhouse.
A resort-like backyard pool with pool house and lush outdoor landscaping is the highlight of this exquisite elegant modern home.