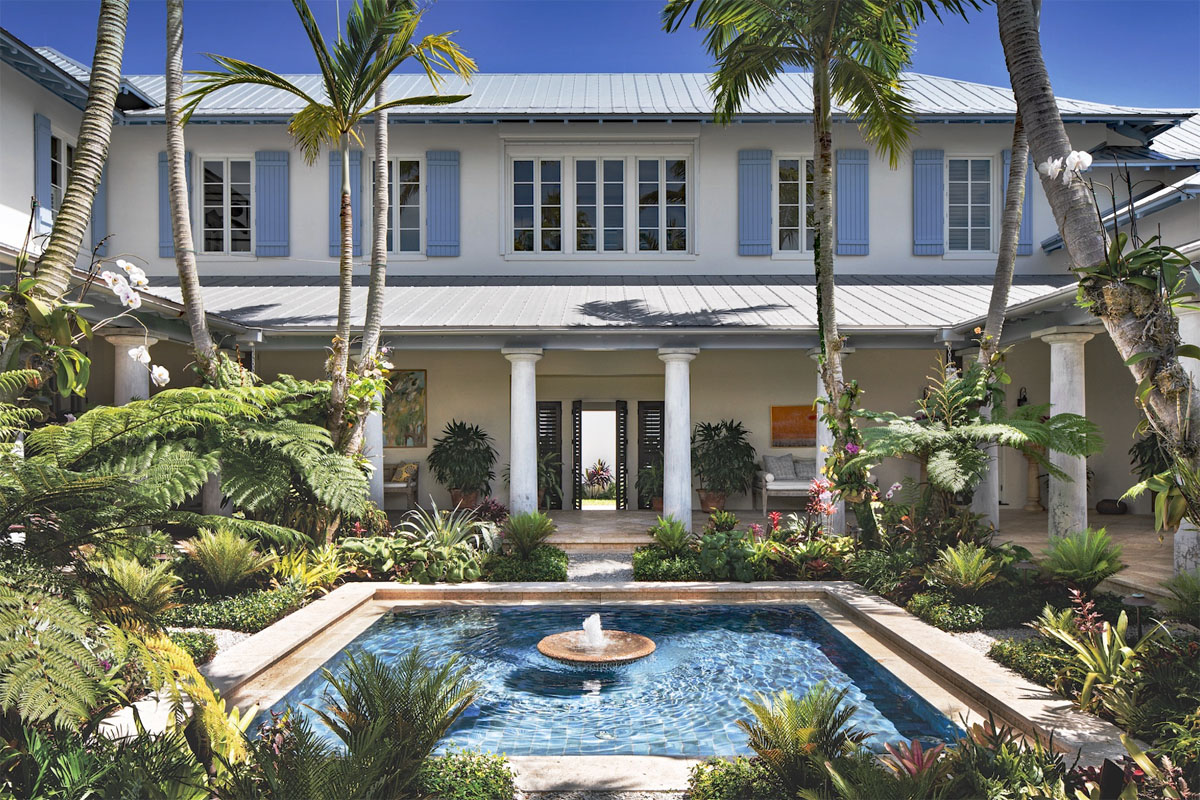 The oceanfront resort community of Windsor, located in Vero Beach, Florida was developed by renowned town planners and architects Andrés Duany and Elizabeth Plater-Zyberk. This beachside oasis is nestled between the Indian River and Atlantic Ocean on a barrier island.
Founded by Canadian billionaire W. Galen Weston and his wife Hilary, Windsor is the embodiment of New Urbanism, the concept of a welcoming and walkable community. Duany Plater-Zyberk & Company (DPZ) was enlisted to design the seaside utopia.
Residents can choose their own architects for their row houses, beach cottages or country estates along the golf course, but they must comply with the Anglo-Caribbean architectural style conceived by master planners at DPZ. 
Some of the features include bougainvillea-framed entrances, cantilevered balconies, palm-shaded courtyards and pools.
The village Town Hall, a simple rectangular structure with a steeply pitched roof designed by Luxembourg-born architect Léon Krier, sets the tone for the Anglo-Caribbean style of this meticulously maintained beachside community.