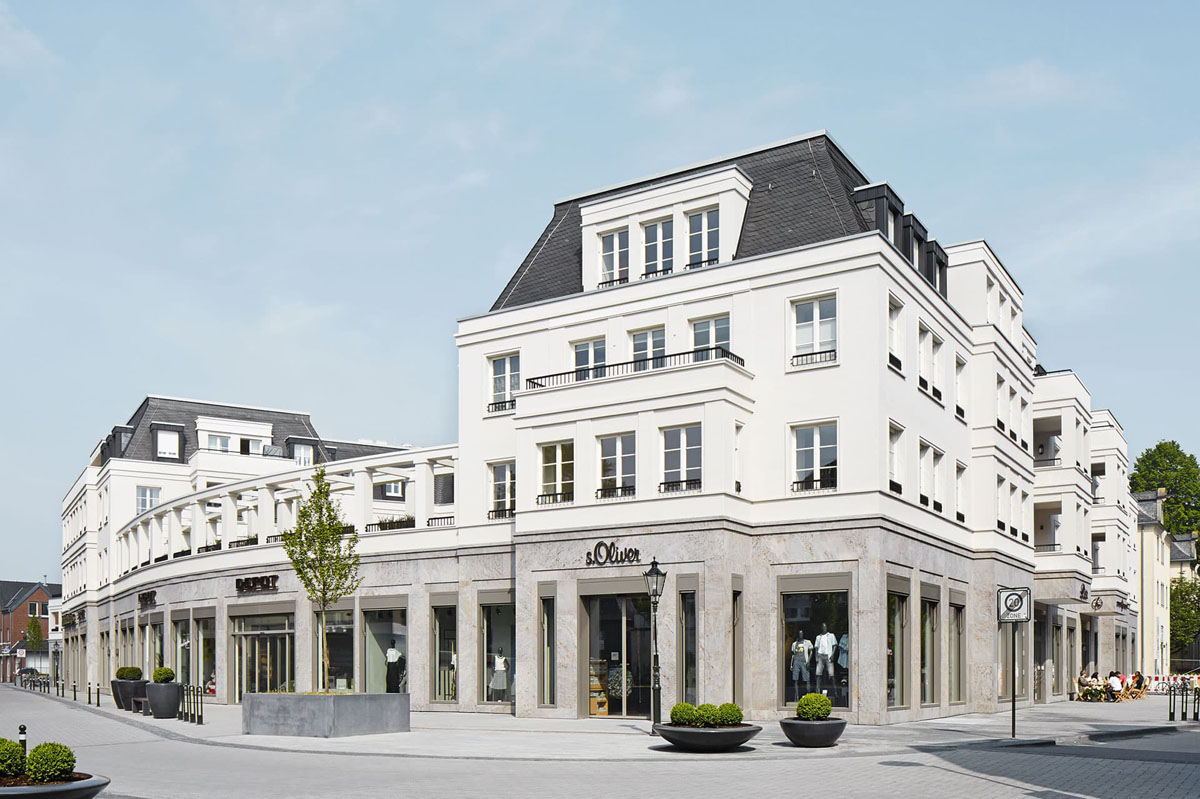 An urban residential and retail development in the heart of the old town of Kempen, Germany balances the new effortlessly with the old.
Designed by RKW Architektur +, the Klosterhof development features stone-clad ground floor retail space and a two-storey apartment building above it built around a raised courtyard garden bordered by a pergola.
The Lower Rhine city of Kempen is characterized by historic gable facades. The development has successfully bridged the contemporary mix of retail and residential, while respecting the traditional architecture of its surroundings.