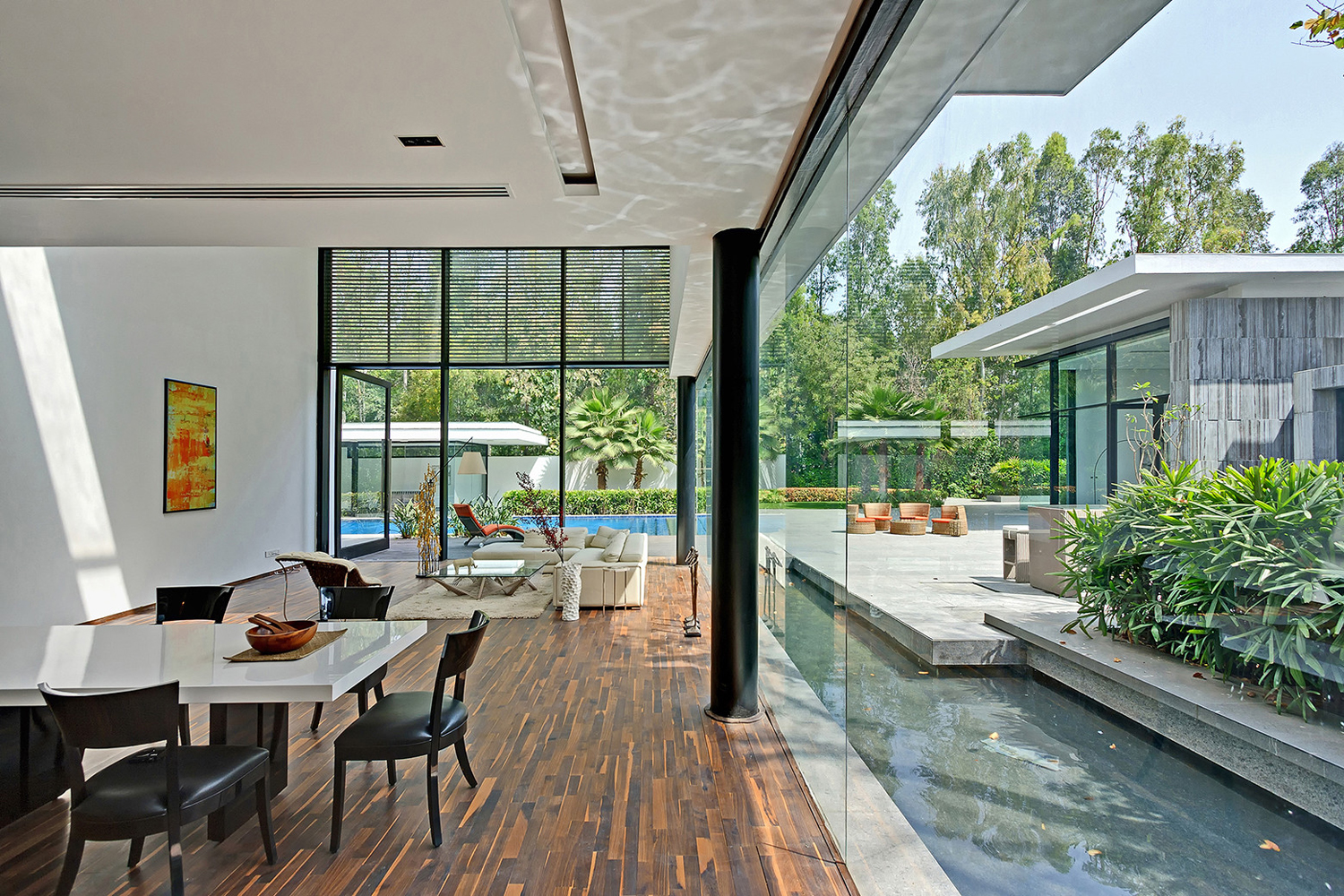 Set on an expansive and lush land parcel with large mature trees, this modern custom home in New Delhi, India was built amidst the trees to preserve its natural surroundings.
DADA & Partners designed the house as an assembly of two rectangular blocks connected by a long staircase and passageway. A spacious outdoor courtyard with ponds and a swimming pool is an intimate extension of the indoor space. A large flowering Kachnar tree becomes the centerpiece of the courtyard.
A gym and sauna pavilion sits across the swimming pool and provides a sense of enclosure around the courtyard.