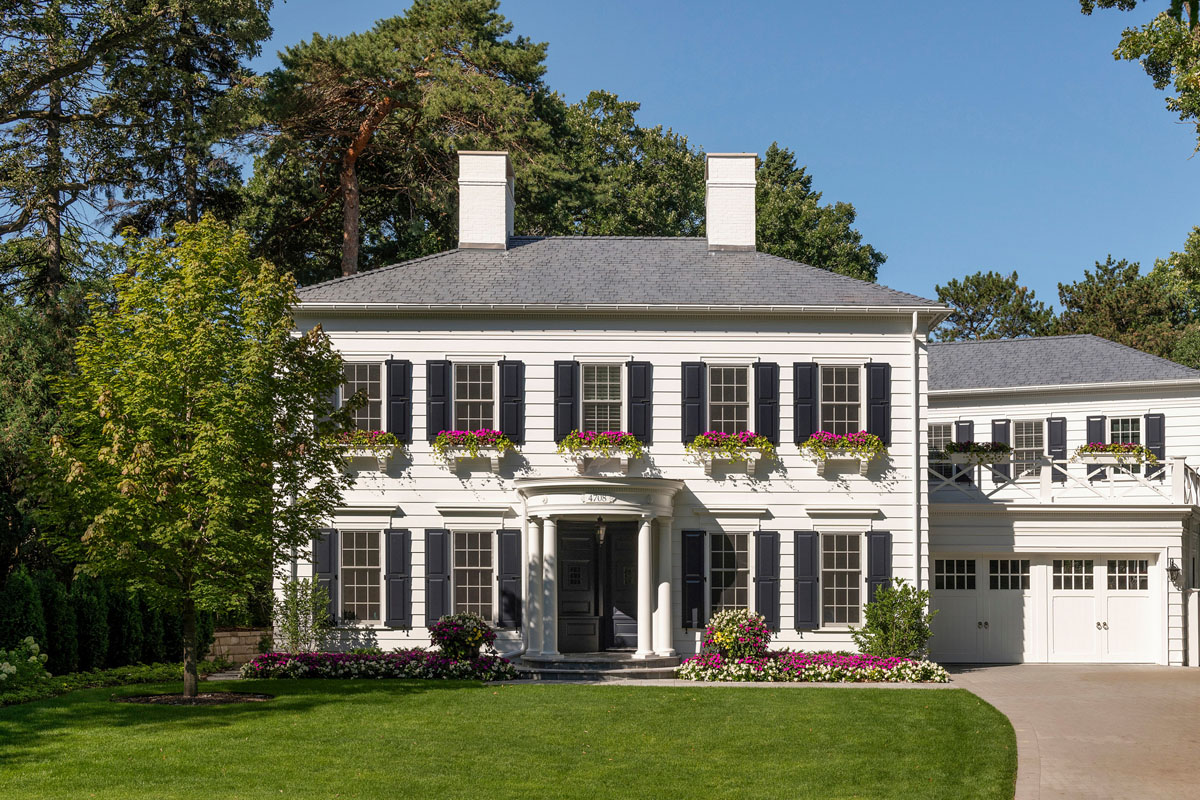 Located in sought after White Oaks in Edina, Minnesota, this elegant home with Neoclassical architecture is set amidst a backdrop of majestic oak and pine trees.
The classical rounded portico with Doric columns features elegant details such as a patterned wood ceiling and a hanging lantern. The symmetrical exterior with clapboard siding and flower boxes provide an overall appealing aesthetic.
Murphy & Co. Design and Streeter Custom Builder collaborated on the remodeling of this exquisite home.
The front door opens to an elliptically shaped reception hall, and a wood paneled gallery leads to the backyard. 
The contemporary interior features coffered ceilings and fireplaces with elegant mantelpieces. The dining room is wrapped with glass windows and doors which open to the spacious rear stone terrace.