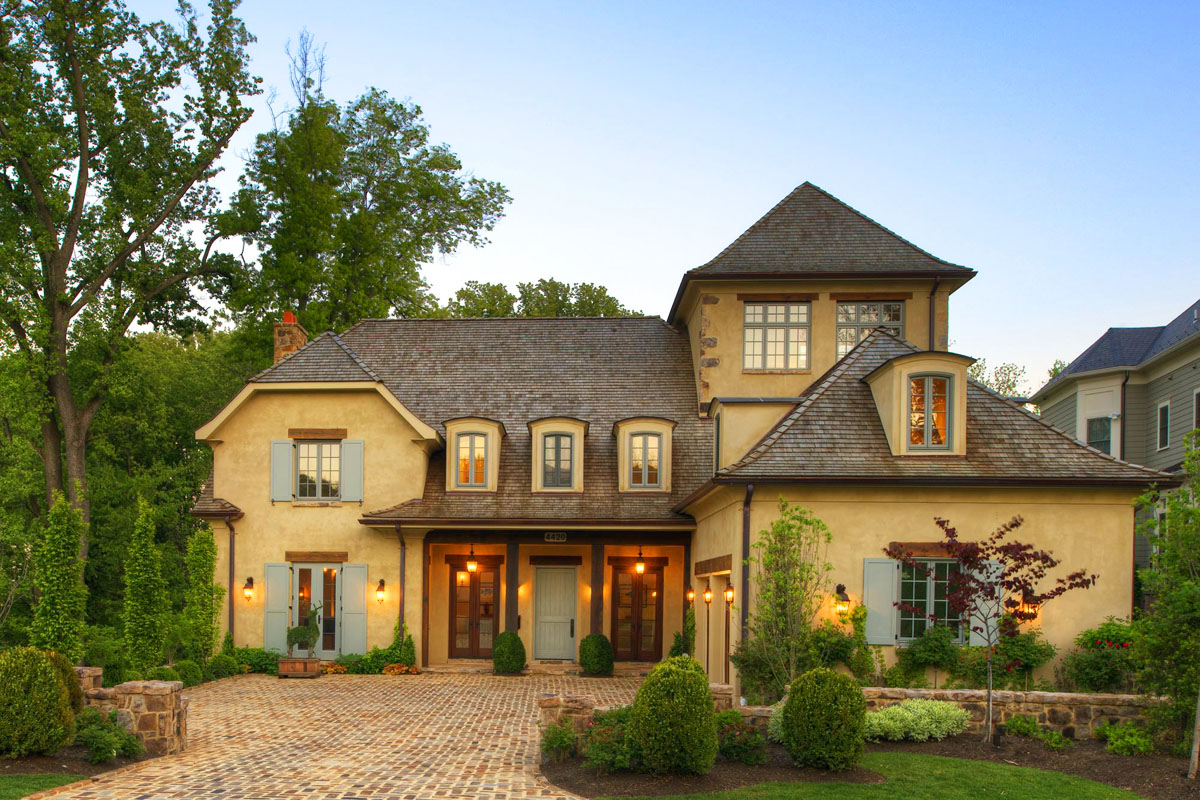 Washington, DC – This rustic French style villa was inspired by the cottages of the French countryside.
The house is decorated in rustic style elements with clipped gables, pale-blue window shutters and trim, reclaimed ceiling beams, and a tumbled cobble-stone courtyard. It also features a four-story Belvedere stair tower.
Designed by BarnesVanze Architects, the property's steep pitch was leveled by one story to create an elegant exterior staircase that descends to the landscaped yard and pool.