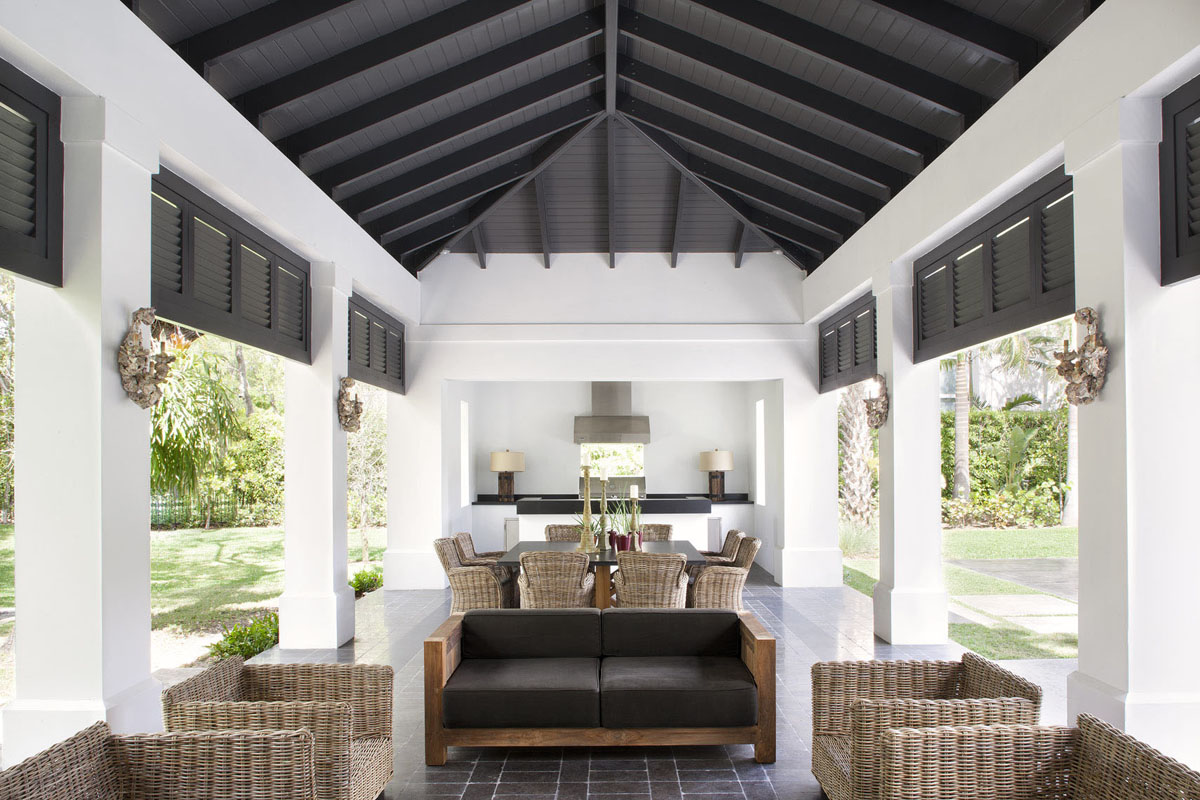 Signoret Residence is a stunning luxury home in Miami, Florida with neoclassical plantation architecture. The interior of the house is a subtle blend of contemporary and classic aesthetic.
Sotolongo Salman Henderson Architects designed a modern home with traditional European flair. The result is an elegant home with clean lines and simple details but with the feel of a grand plantation home.
An open pool cabana has an outdoor kitchen, a dining area and a living area. Industrial steel beams support the impressive high vaulted ceiling.