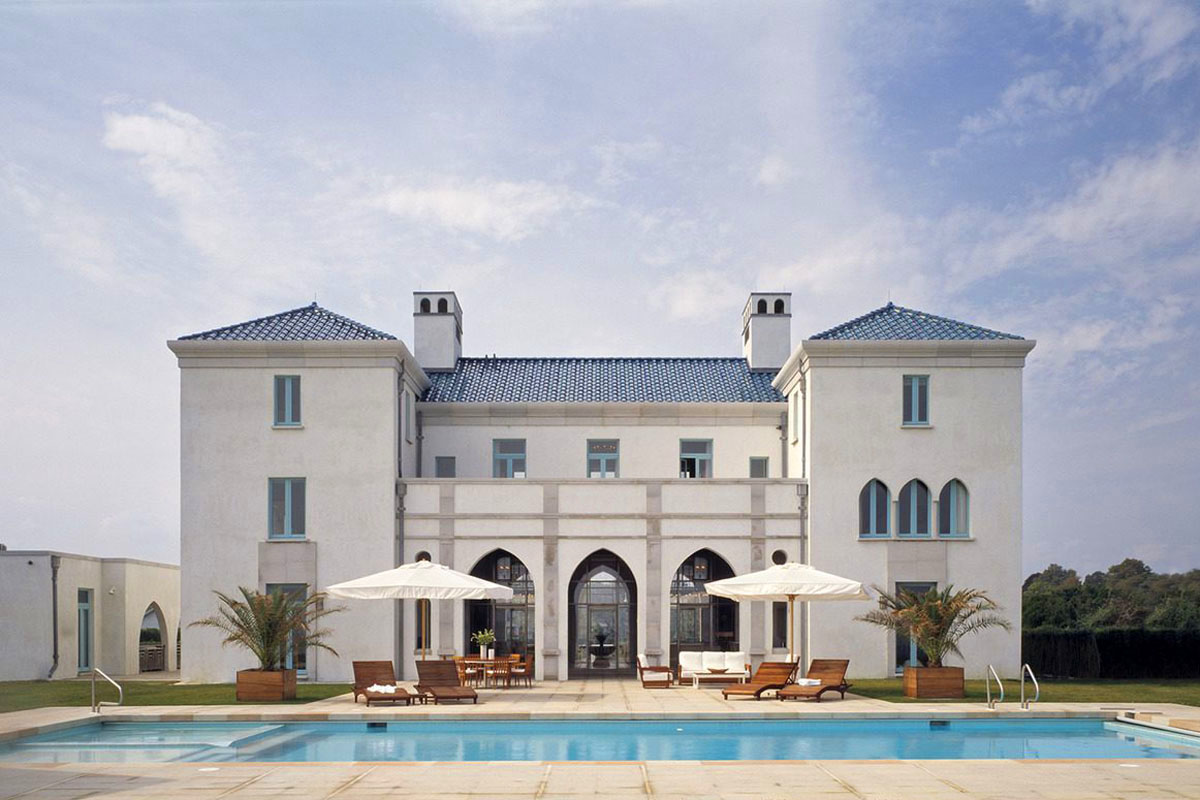 Old meets new at this luxury oceanfront villa in Deal, New Jersey. The Palladian-inspired architecture is a modern take of Villa Trissino by the great Italian Renaissance architect Andrea Palladio.
Designed by Ike Kligerman Barkley Architects, the H-shaped Villa on the Atlantic is very simple and transparent. From the entrance of the house, one can see all the way through to the ocean. 
The interior is modern. Stainless steel and glass curtain walls in the central space separate the living/dining room from the front and rear loggias, maximizing views on both sides.