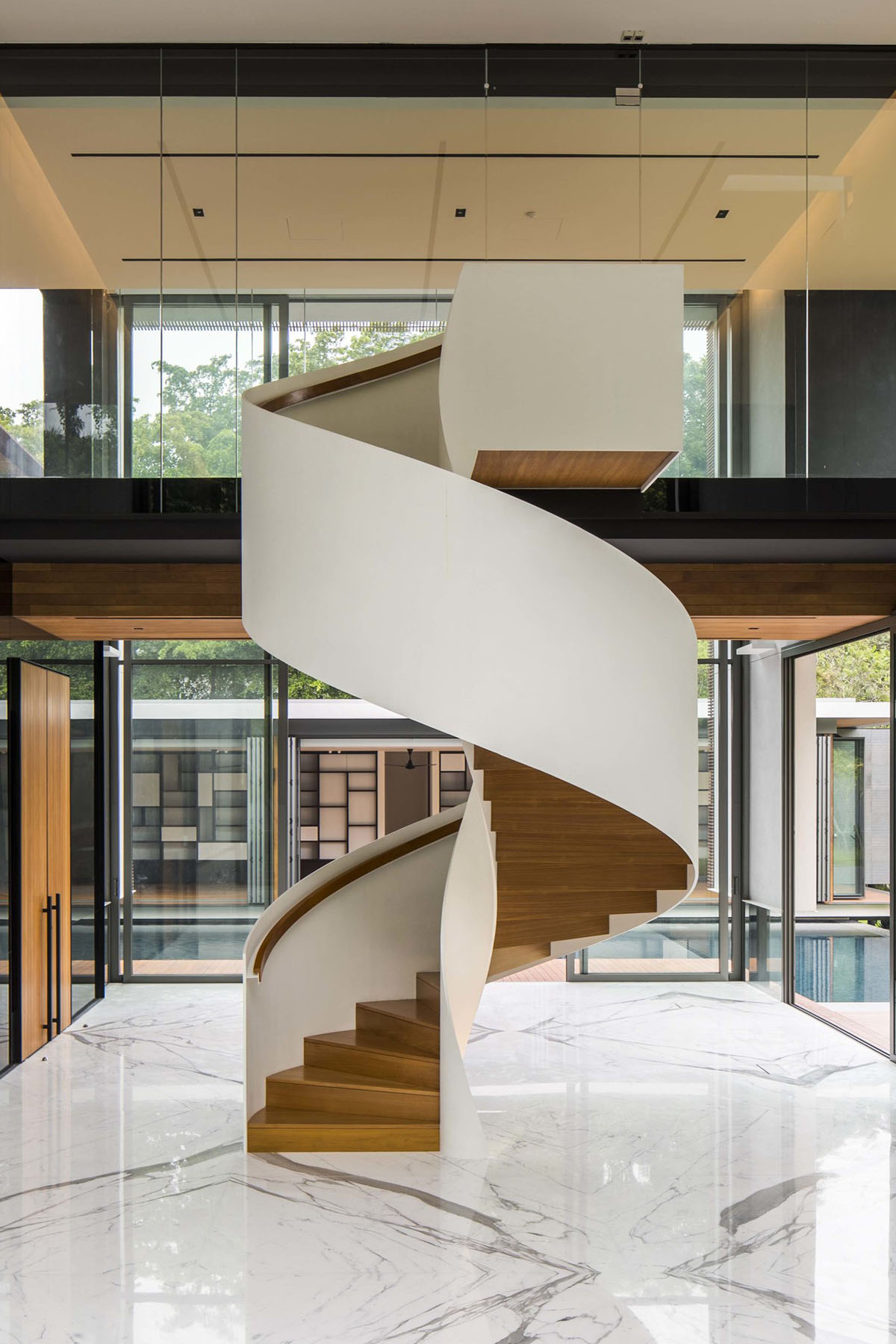 This award-winning Singapore home designed by RT+Q Architects was influenced by modernist architecture with its minimal form and material palette.
The house located off Cluny, a lush residential enclave near the Singapore Botanic Gardens, is a glass bungalow with swimming pool.
The anchor of this 9,700-square-foot home is an elegant dramatic spiral staircase. A partial courtyard with living spaces surrounding a swimming pool serves as both a water feature as well as a focus of family activities.
A large back garden provides a good vantage point to view its unique architecture.