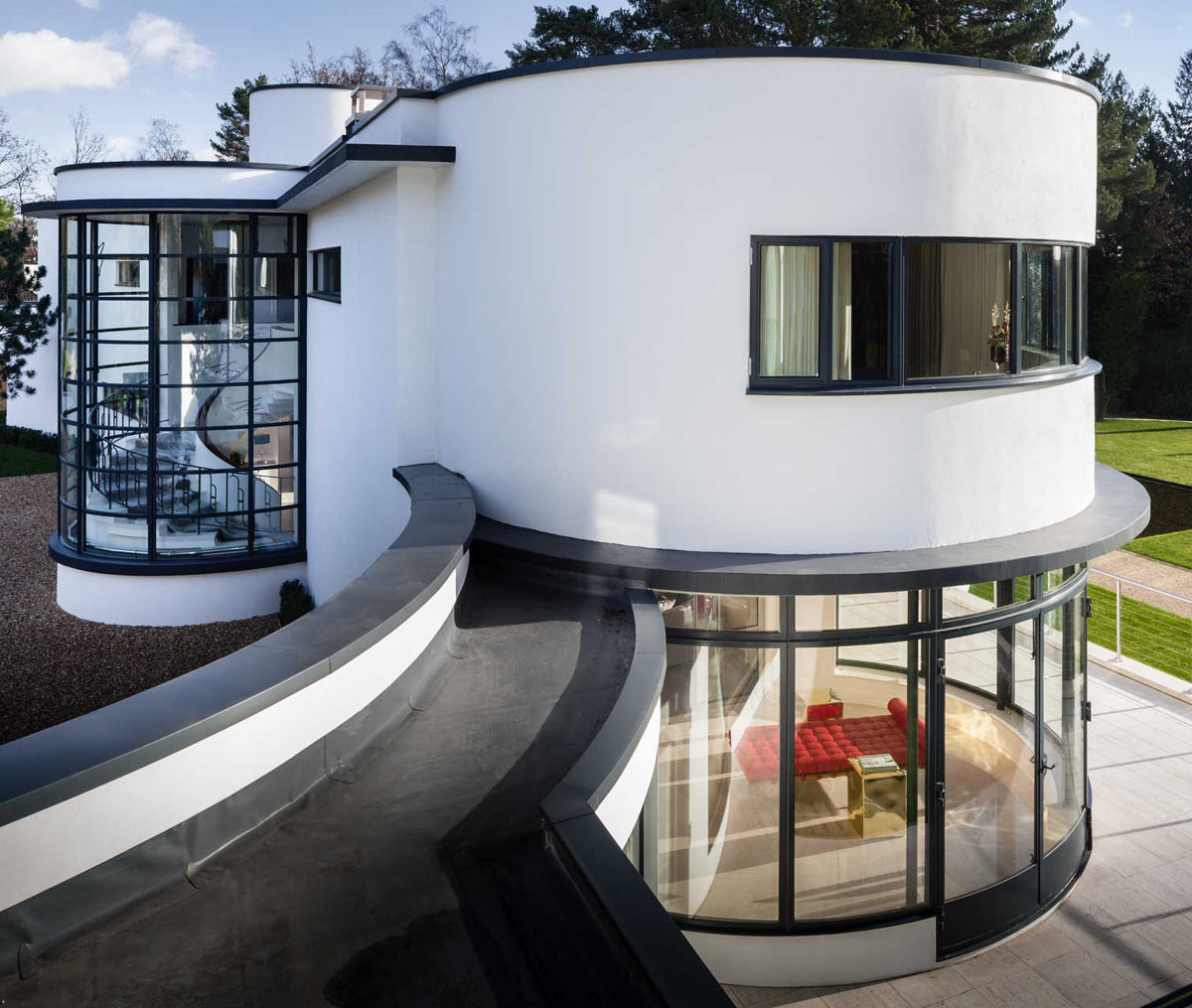 The restoration of this Grade II-listed modernist home in Cherry Hill's Wentworth Estate in Surrey, England by Avanti Architects has retained the character of the original British modernist architecture, whilst creating a complete sustainable 21st century home.
Built in the 1930s by the British architect Oliver Hill, the original design was inspired by the famed German-American architect Ludwig Mies van der Rohe, one of the pioneers of the modernist movement.
The unique spacious home features a dramatic spiral staircase in the central circular structure of chromed steel and glass.