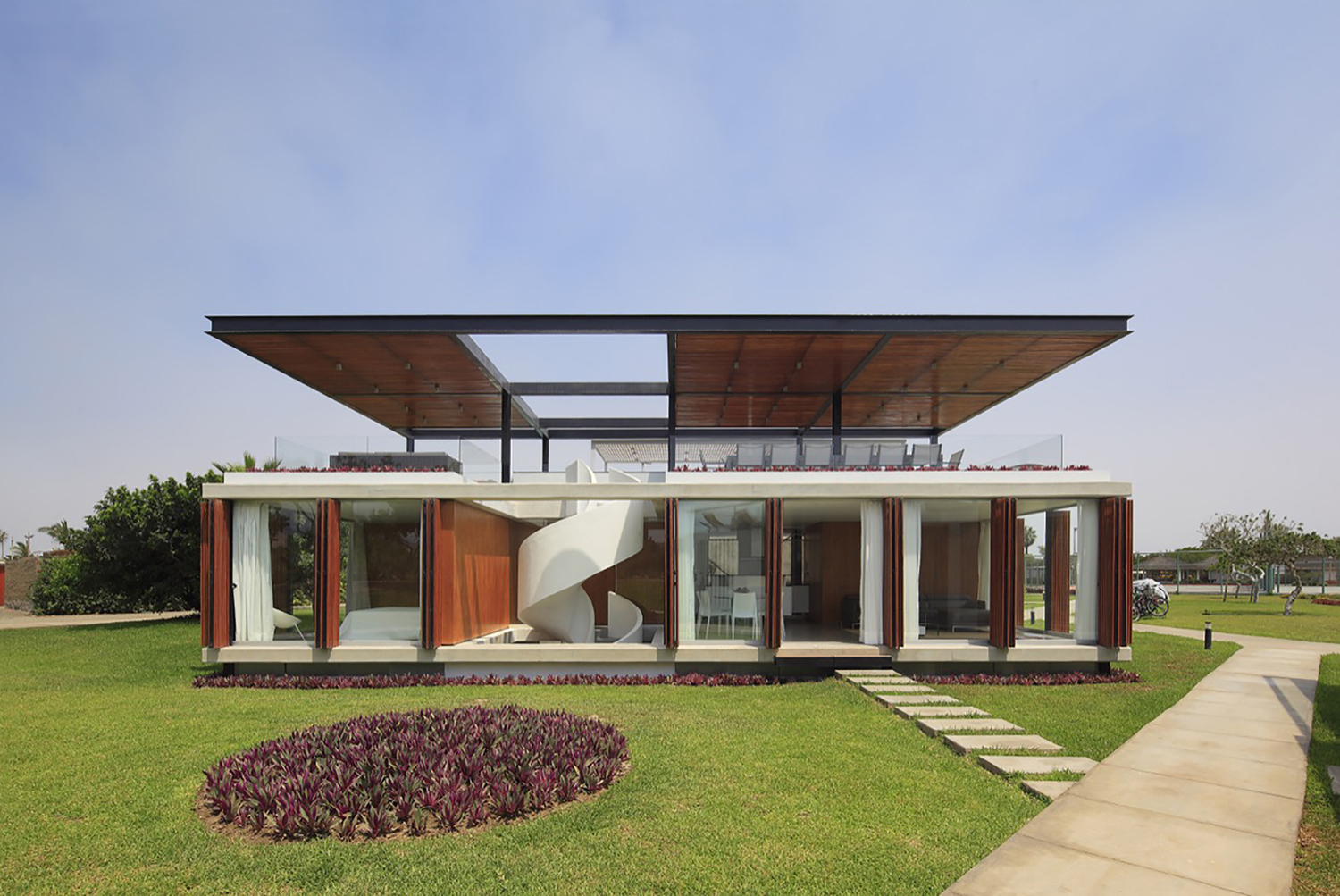 This modern weekend home in Asia, Peru designed by Jorge Marsino Prado was inspired by Le Corbusier's Maison Domino.
A stunning modern white spiral staircase is the central feature of the house which connects all three floors of the home including the rooftop terrace.
The transparent and open design allows for a passive thermal management system that runs through sunlight and ventilation control of the concrete structure.