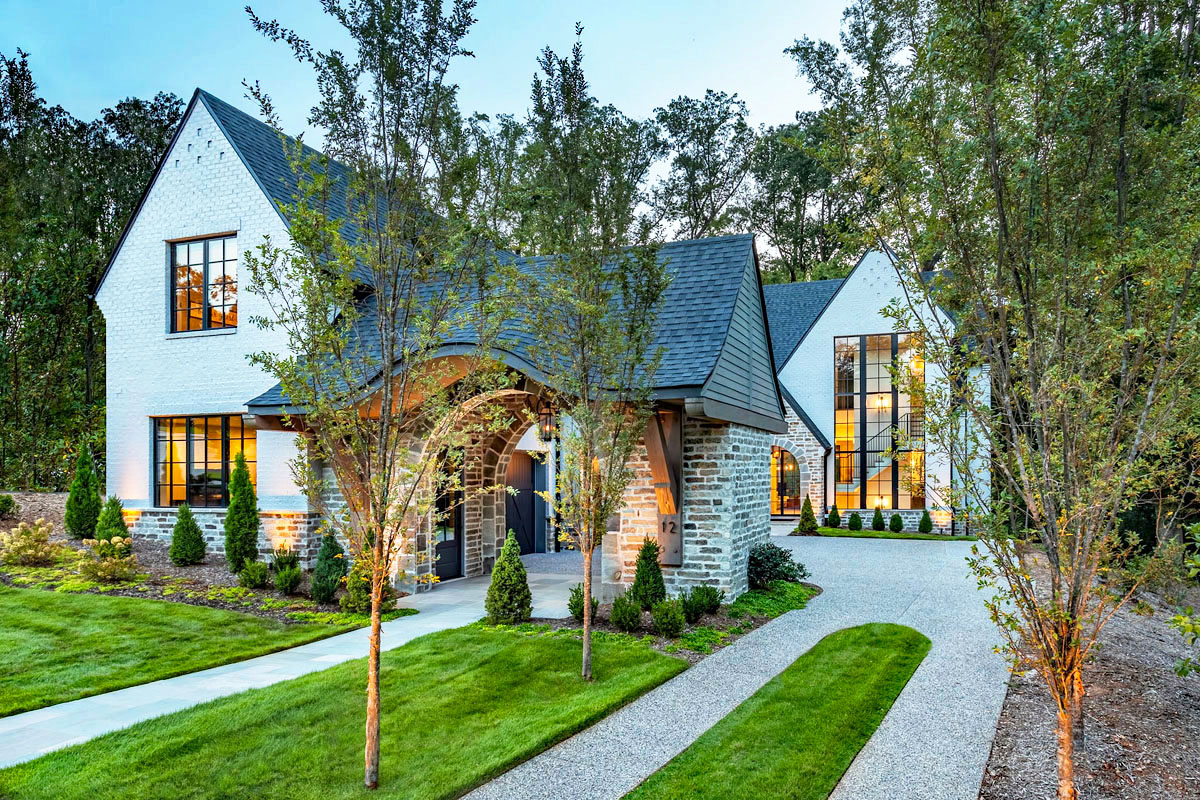 This impressive luxury home in Greenville, South Carolina found inspiration in combining traditional English Tudor architecture with Modern style.
Located in the sought-after residential development of Woodland Park at Cleveland Forest, the house was designed to blend into the well-established forest.
MHK Architecture & Planning was responsible for the design of the new home, and it was built by Ridgeline Construction Group. The timeless design is a modern interpretation of a historic style, adhering to the community Design Guidelines.
A stone arched structure at the front serves as a porch and entrance to the study. This arch also connects to the garage and bridges to the main house.
Inside the great room, folding door blends indoor and outdoor spaces, connecting the kitchen to the covered porch.
The big arches present a grand experience, and are sequenced to orient you as you move from the front arch to the main entrance to dining room to backyard. From the front arch door, you can see through the large windows to the wooded view at the rear.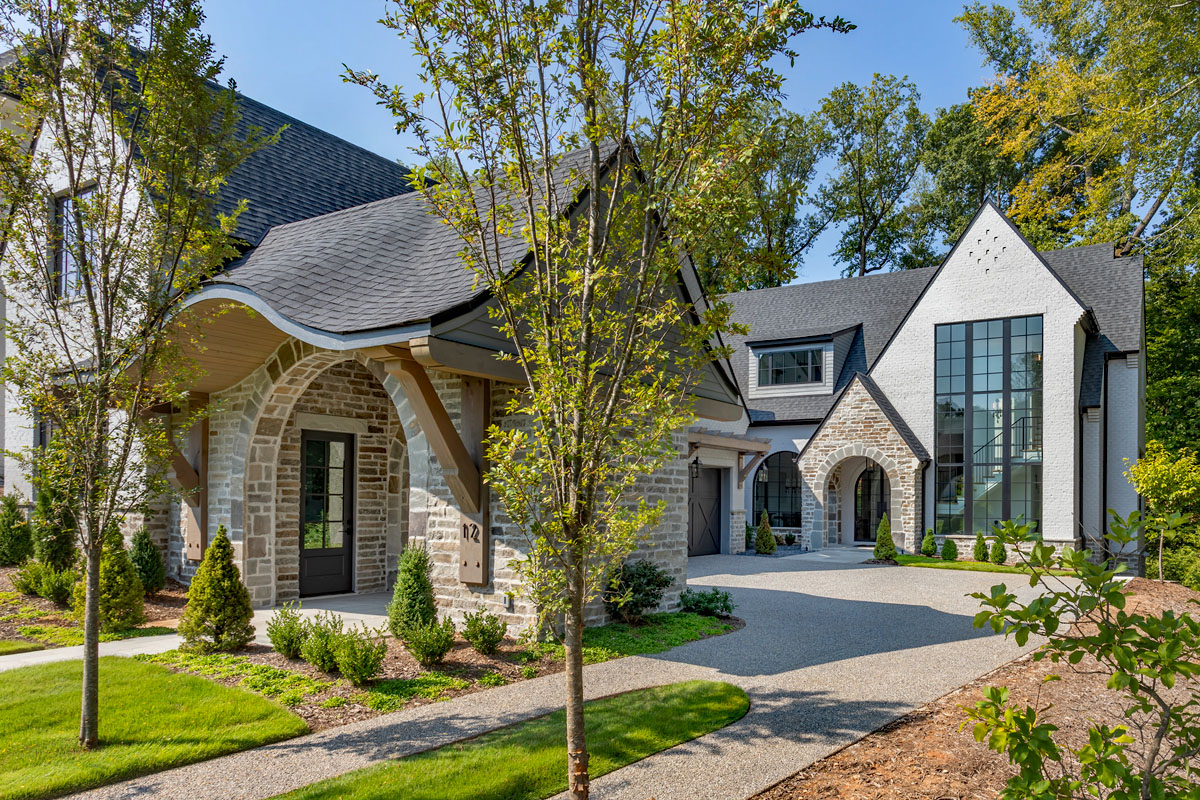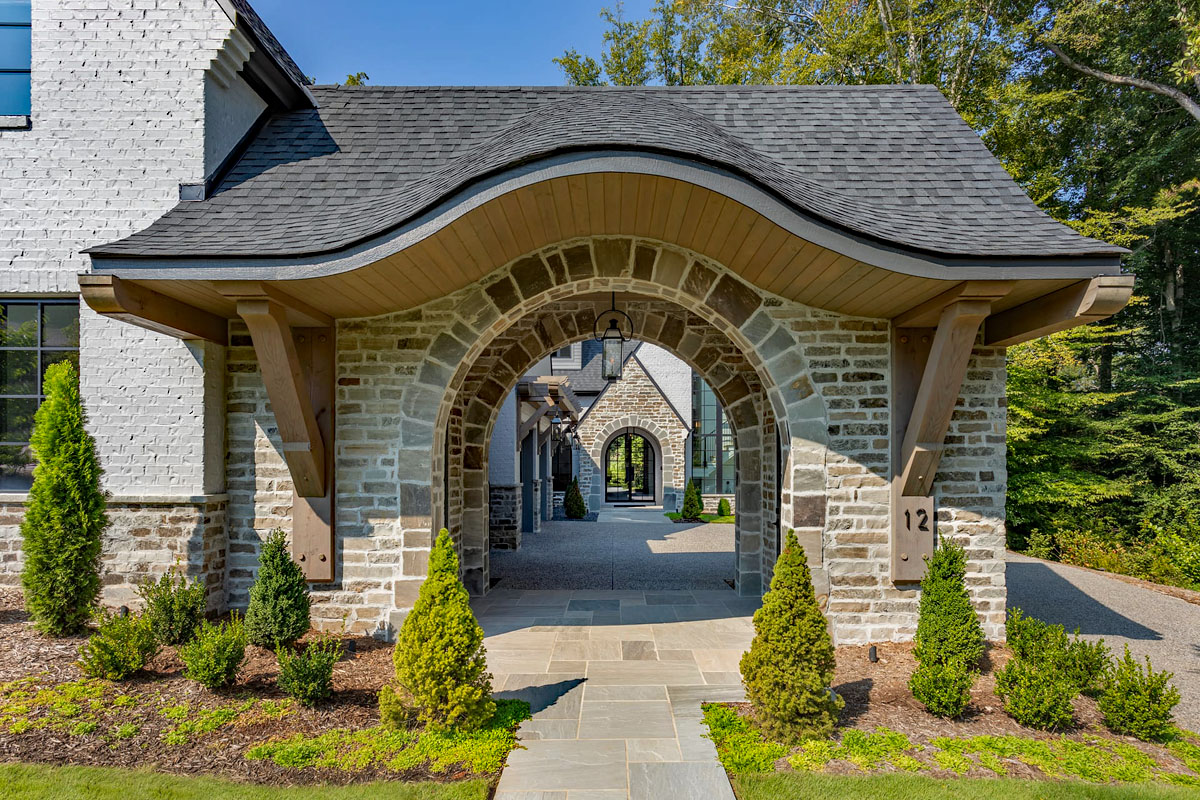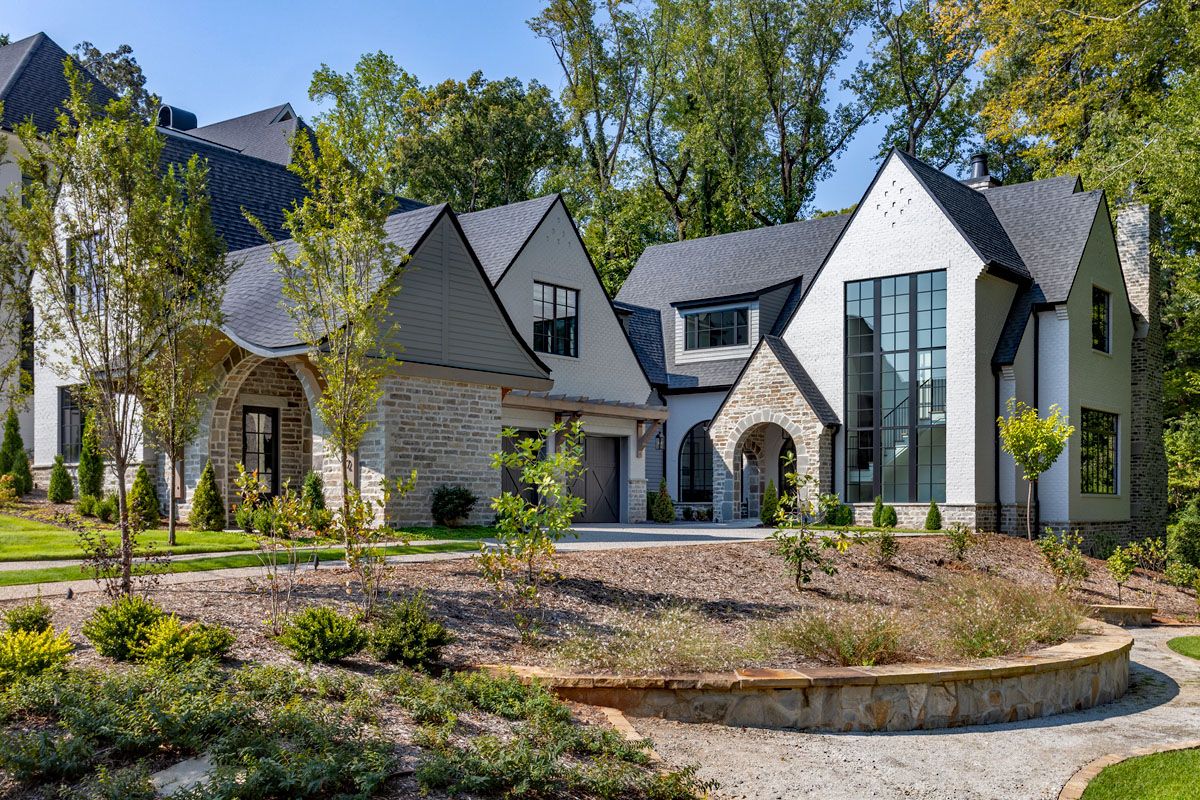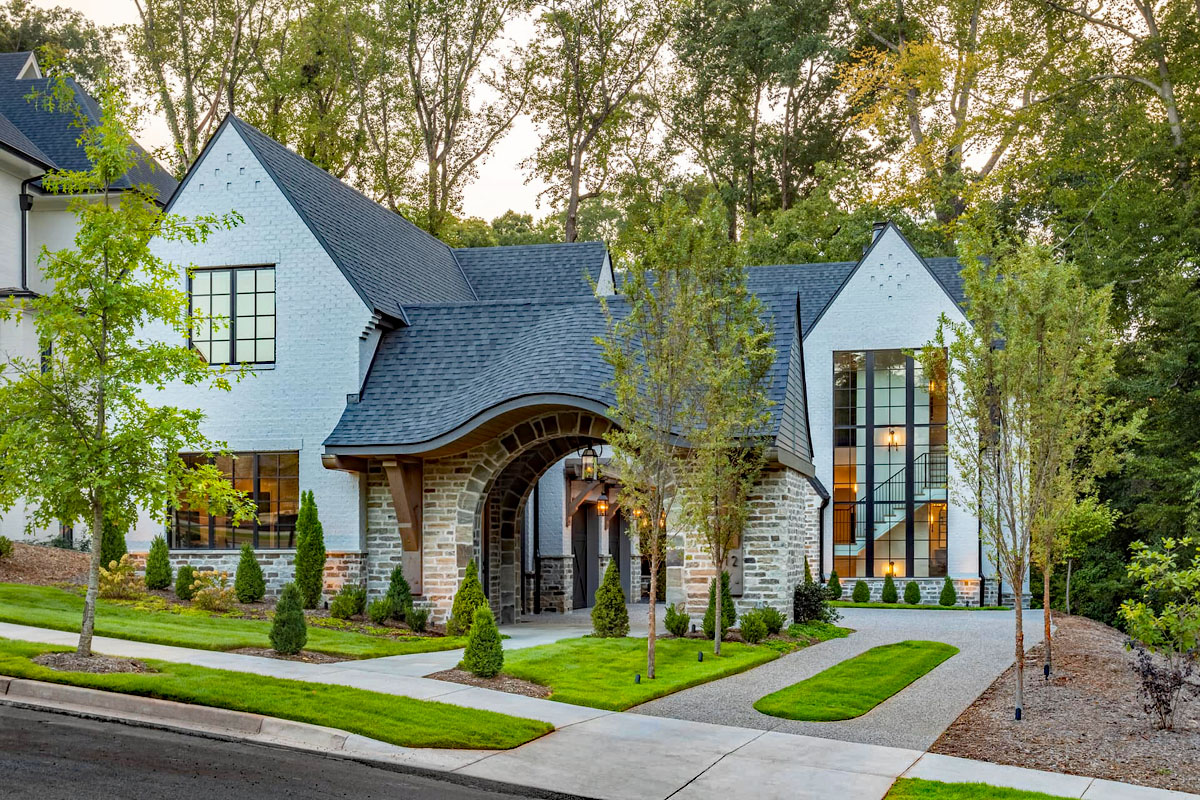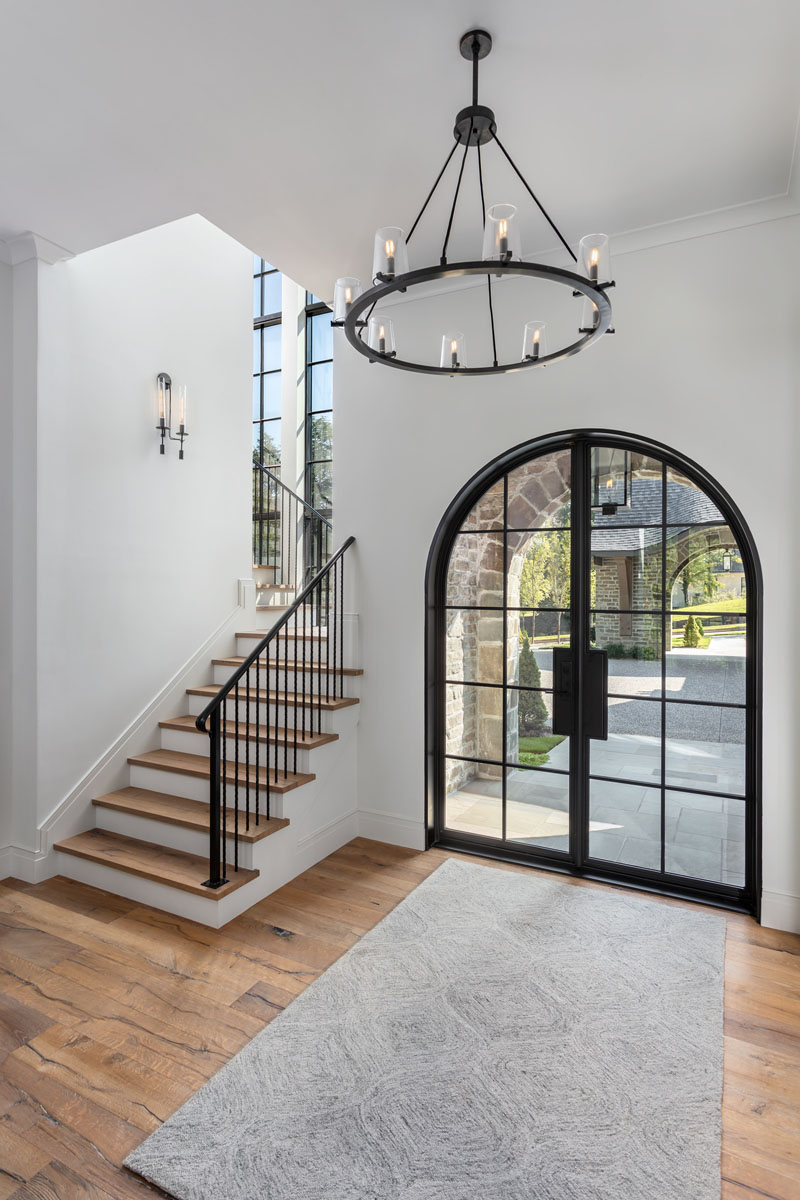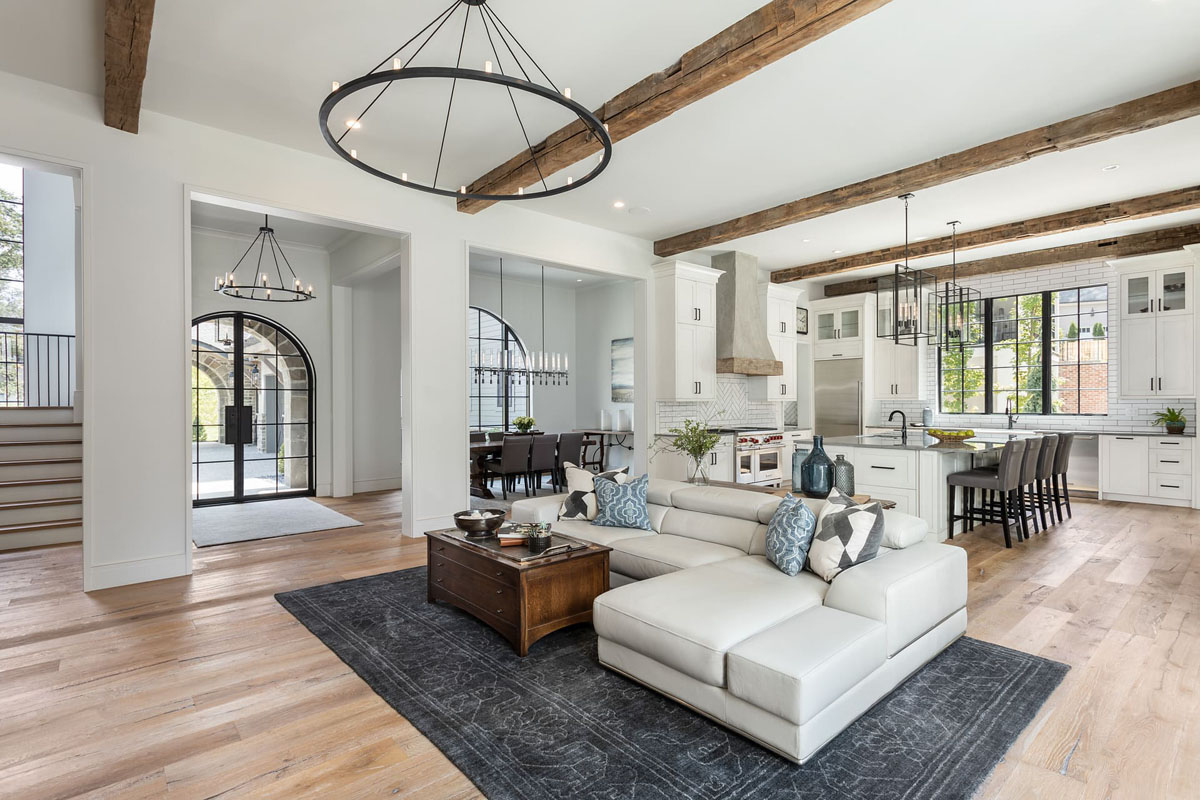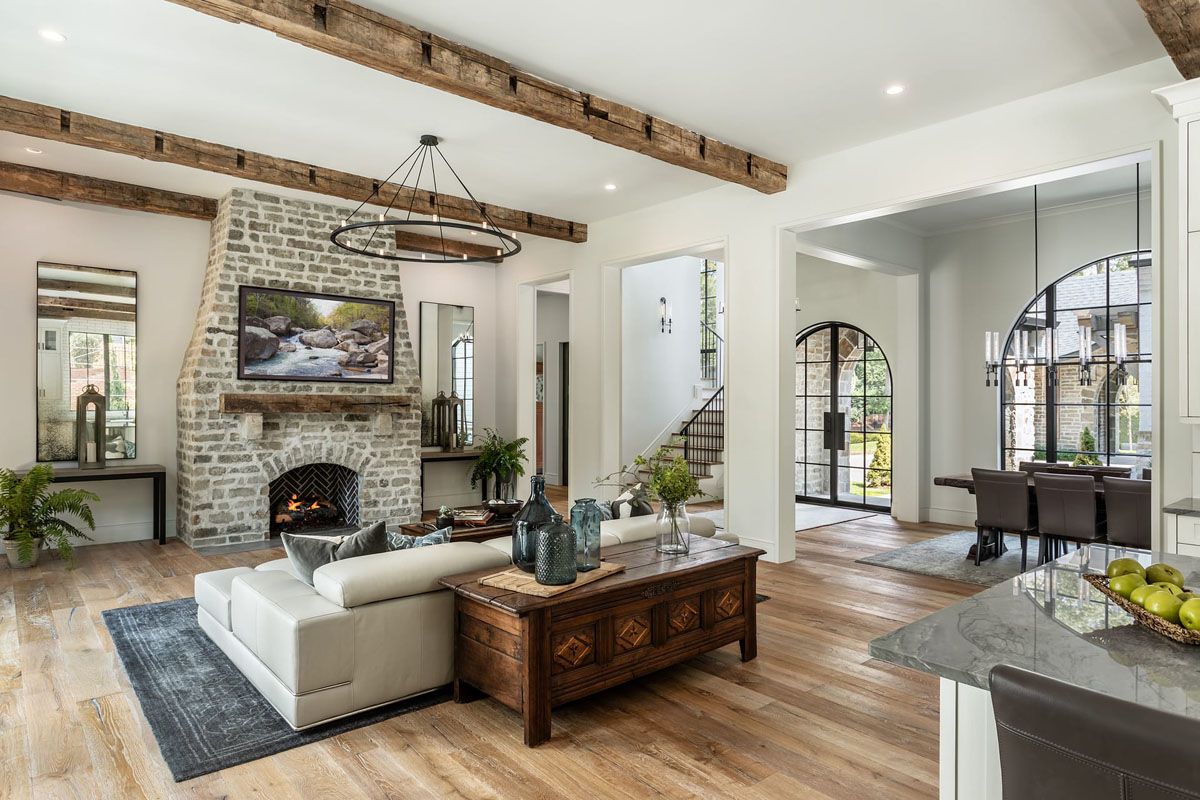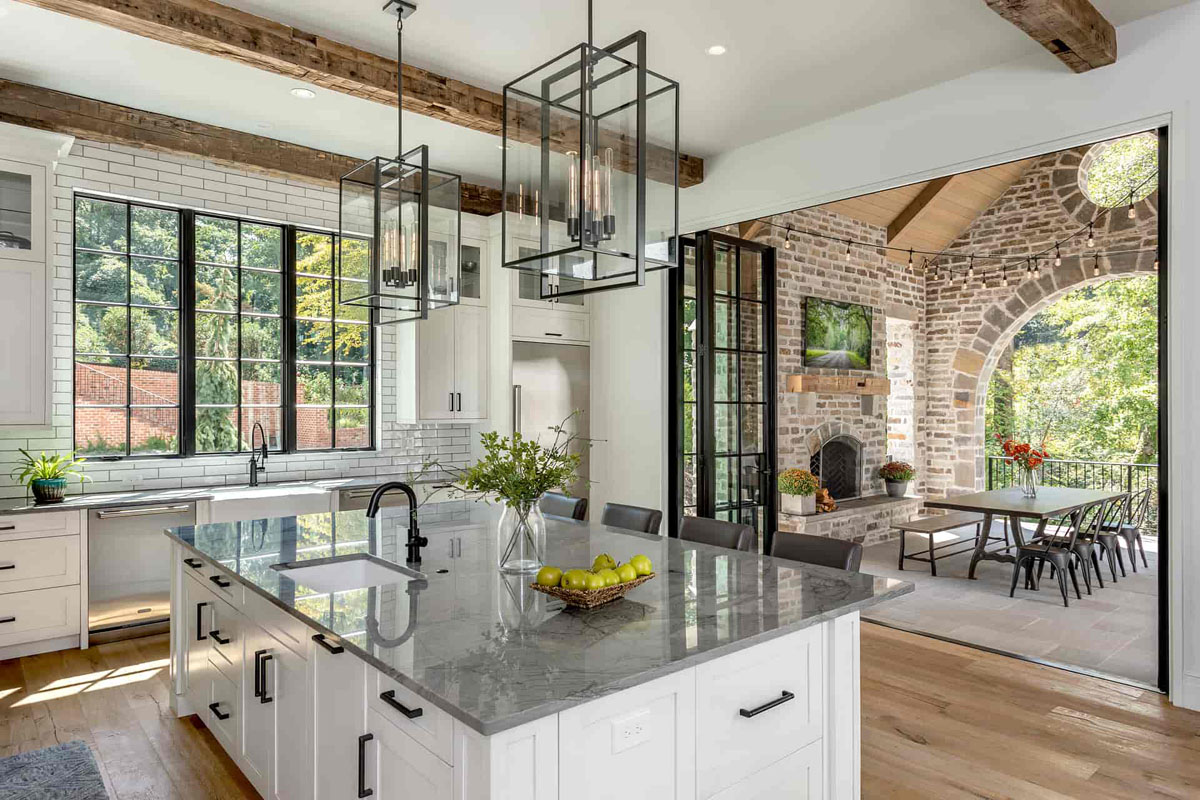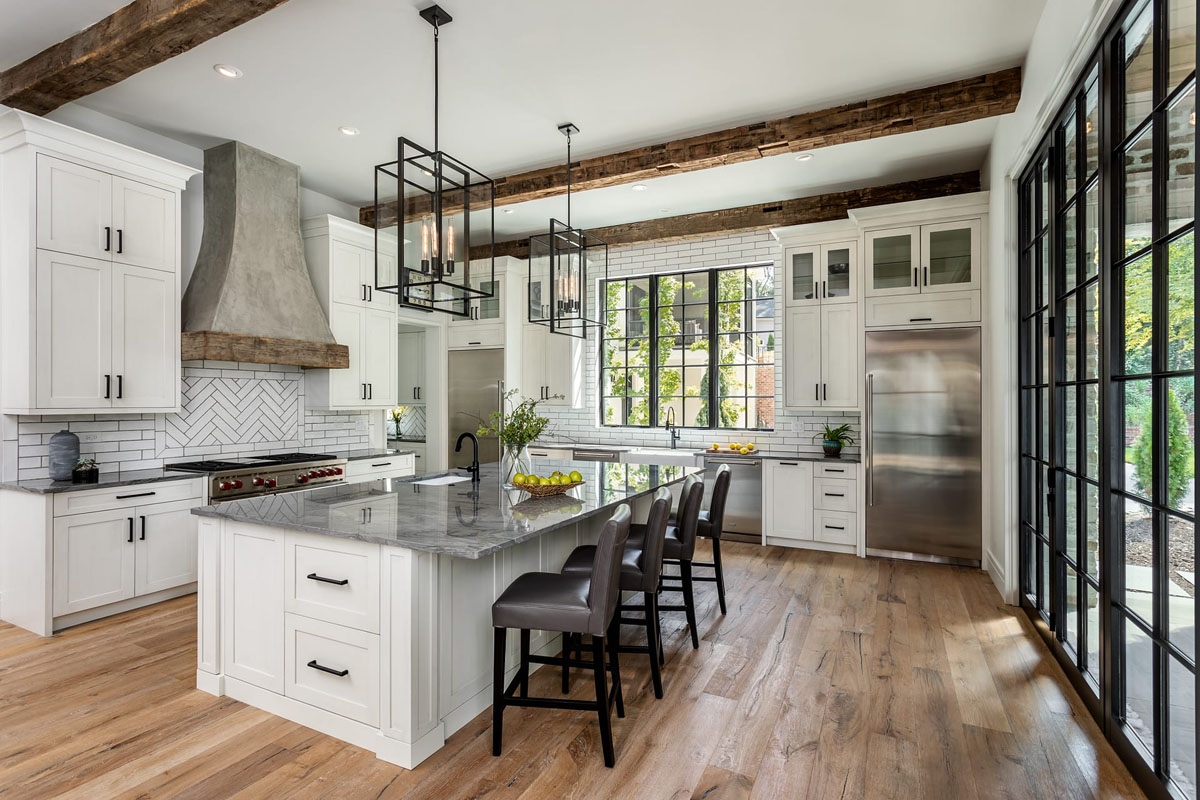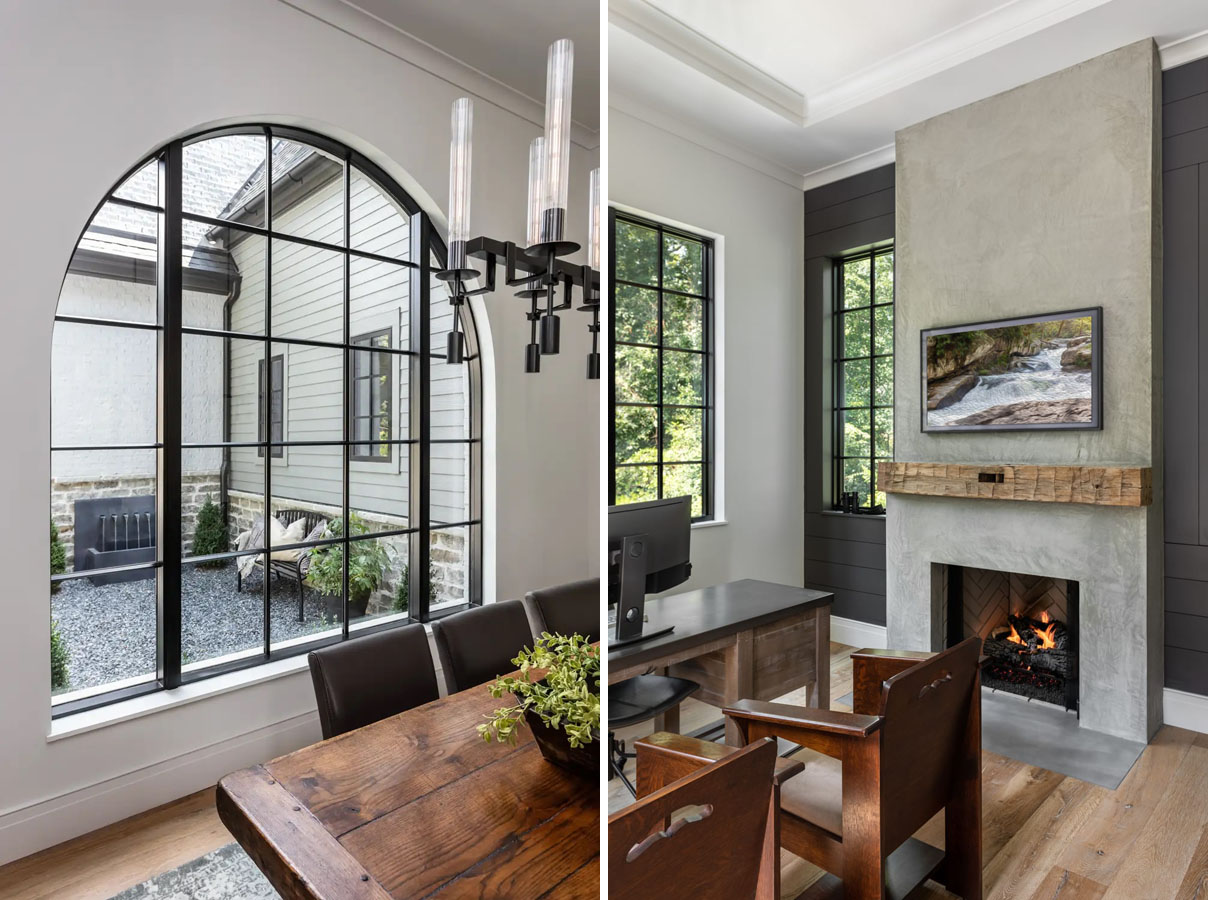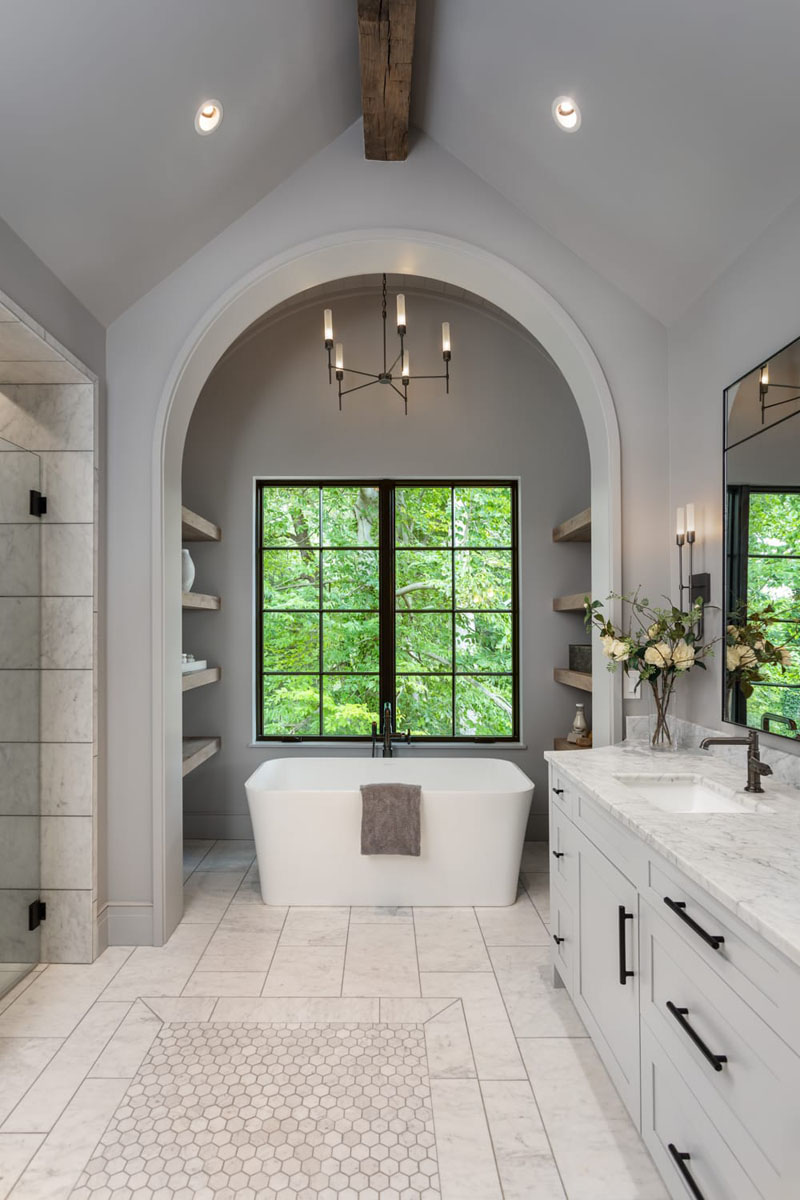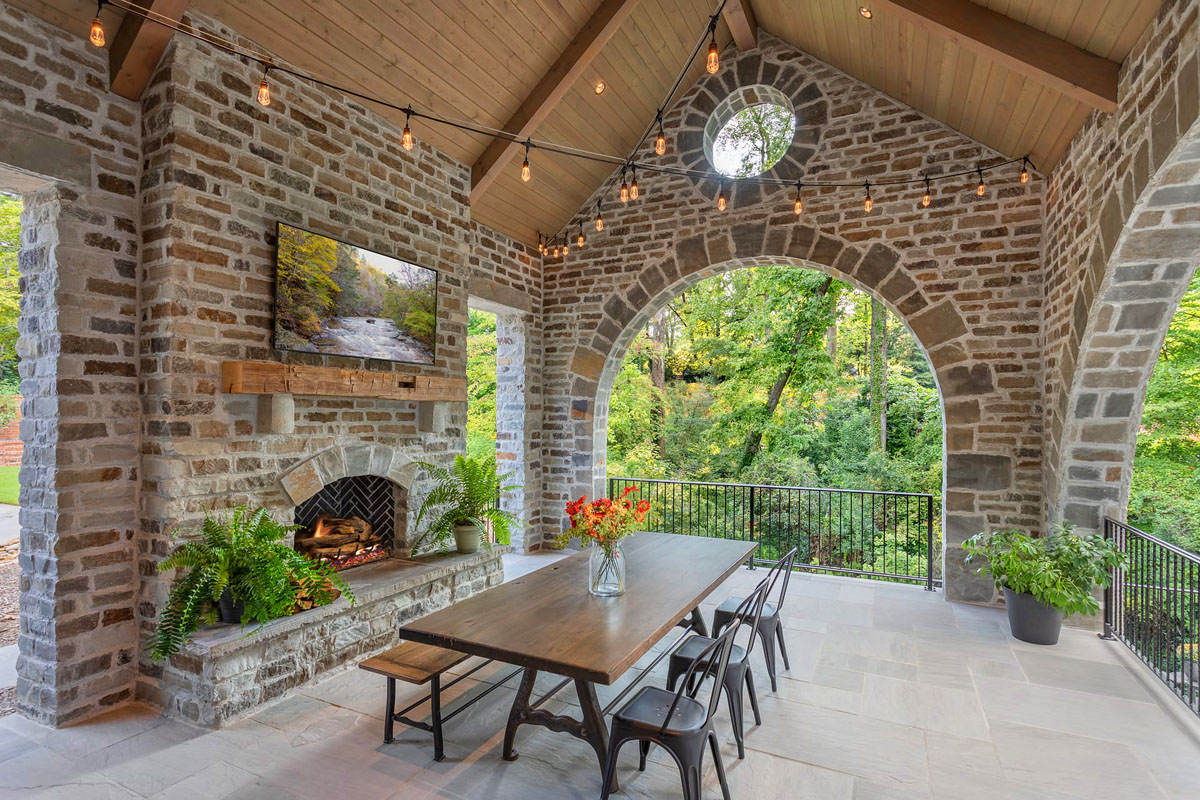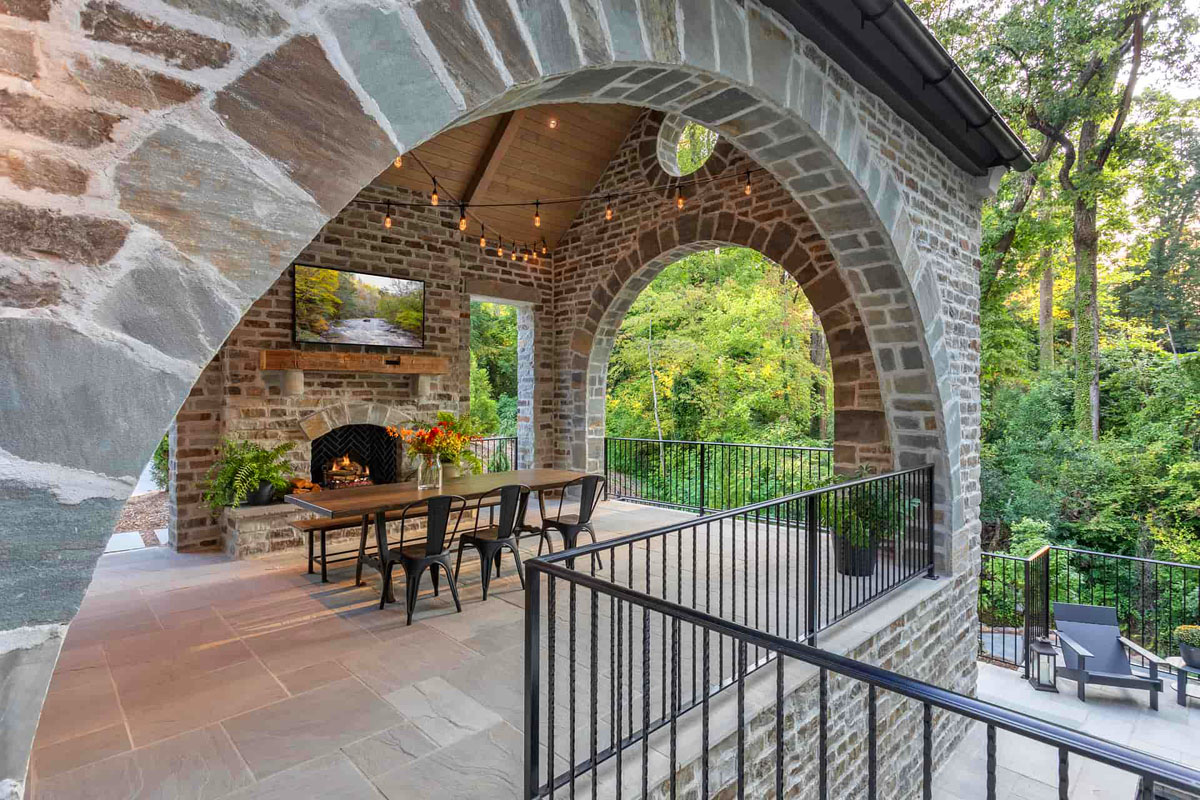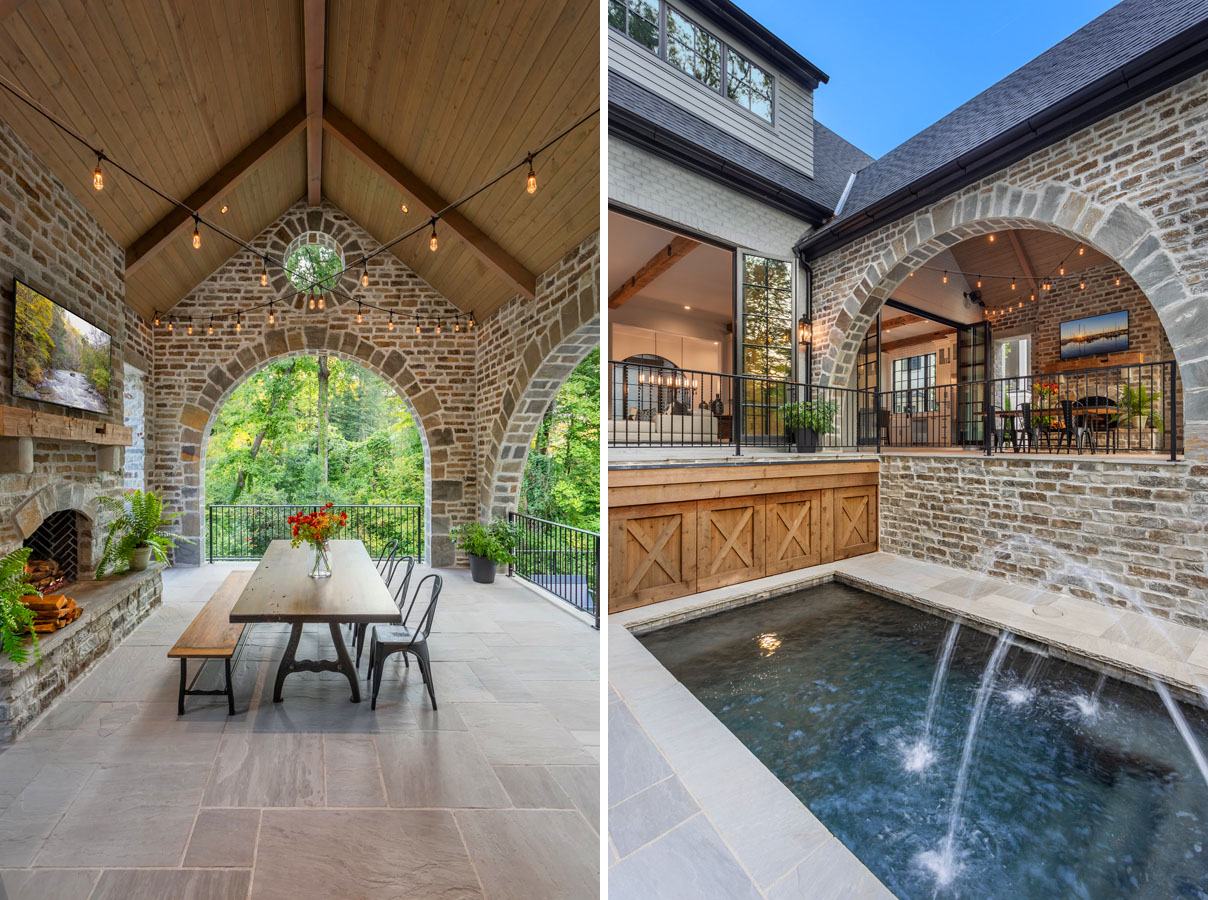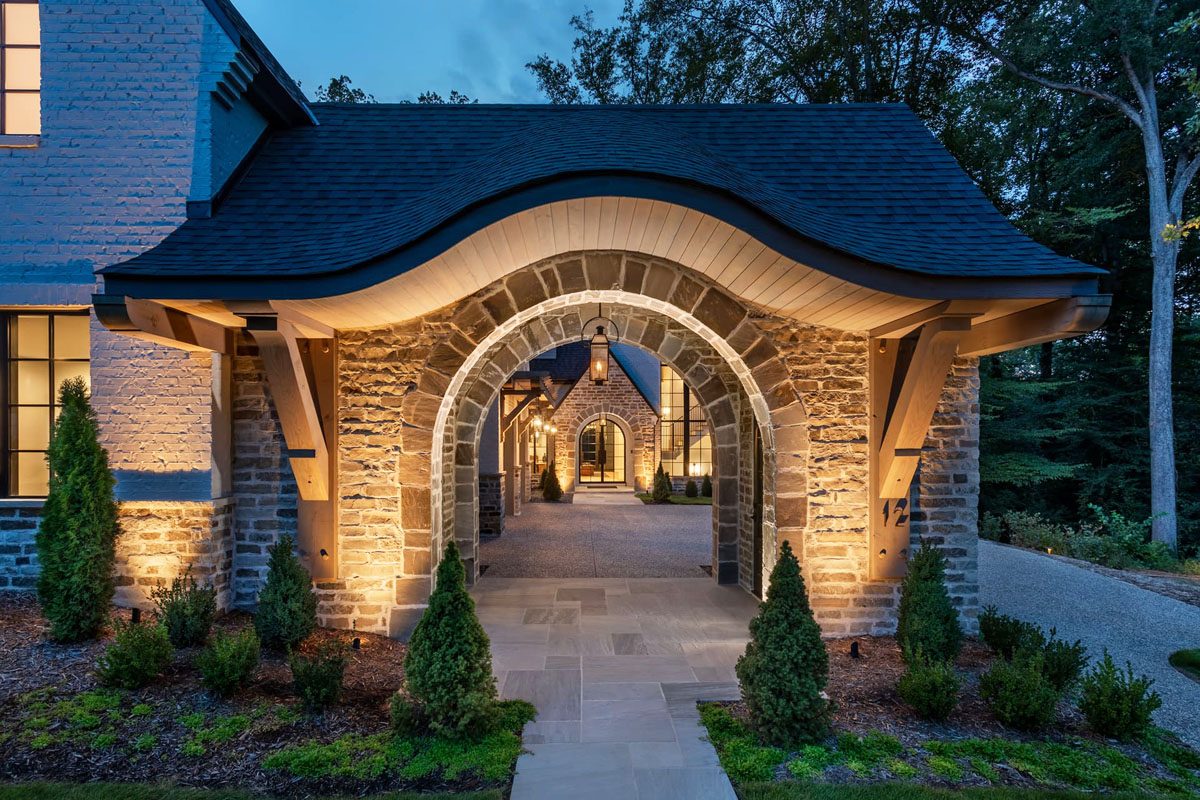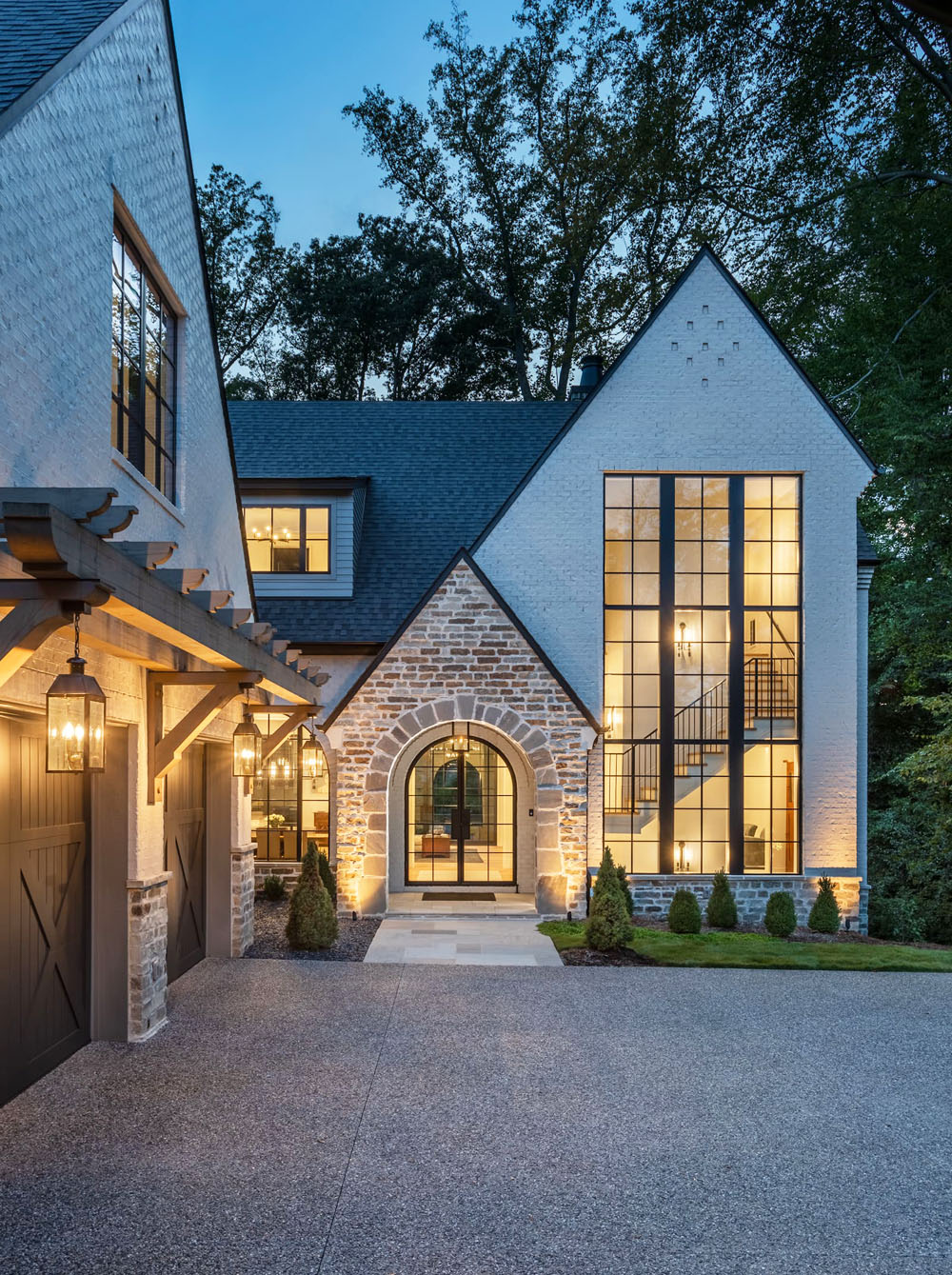 See Also: Exquisite Custom Home with Hybrid Modern Tudor Architecture