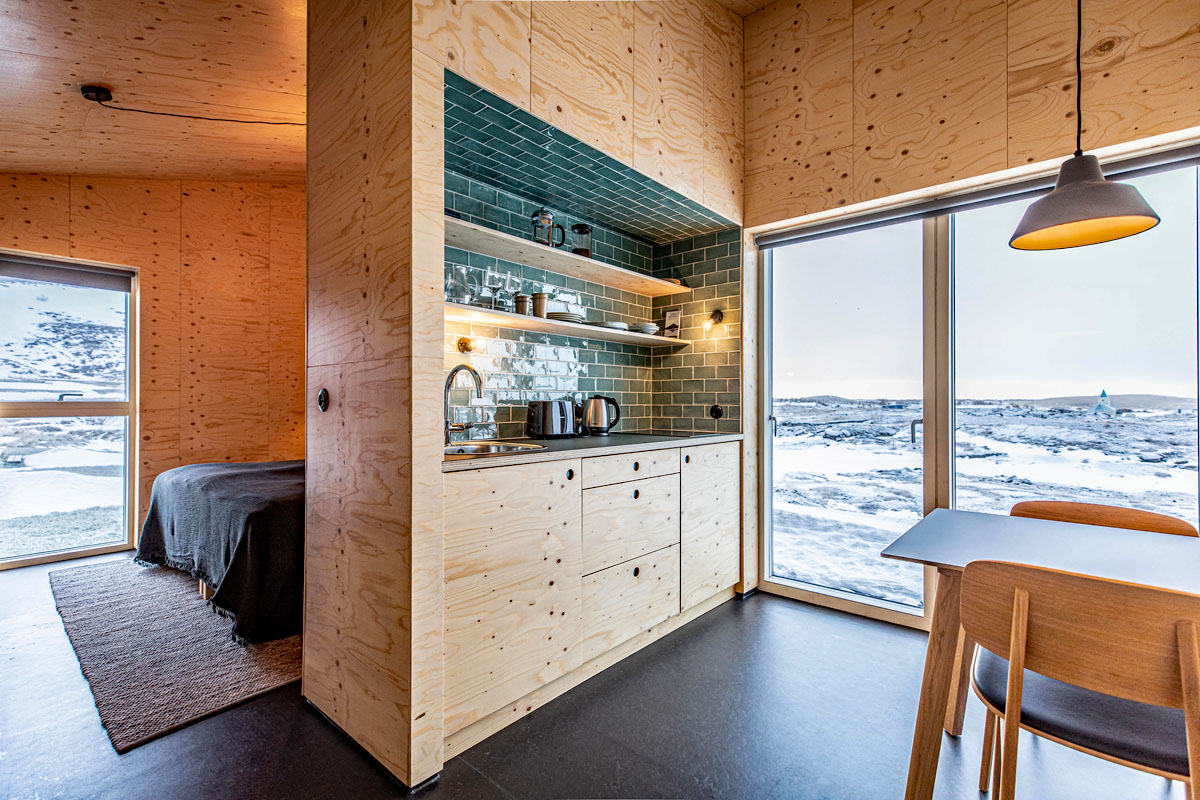 Located in a geothermally active site on Lake Mývatn, a volcanic lake near the village Reykjahlíð in Iceland, this cozy cabin has a look of a safe house and all the amenities of a modern hotel room.
The tiny cabin is part of a series of accommodations with views over the lake, lava field and beautiful landscape.
Designed by Studio Heima, the 226 sq. ft. cabin is furnished with a double bedroom, private bath and an open plan kitchen.
The interior is covered with light pine-plywood. The simple studio layout uses the kitchenette as a divider to separate the living and sleeping areas.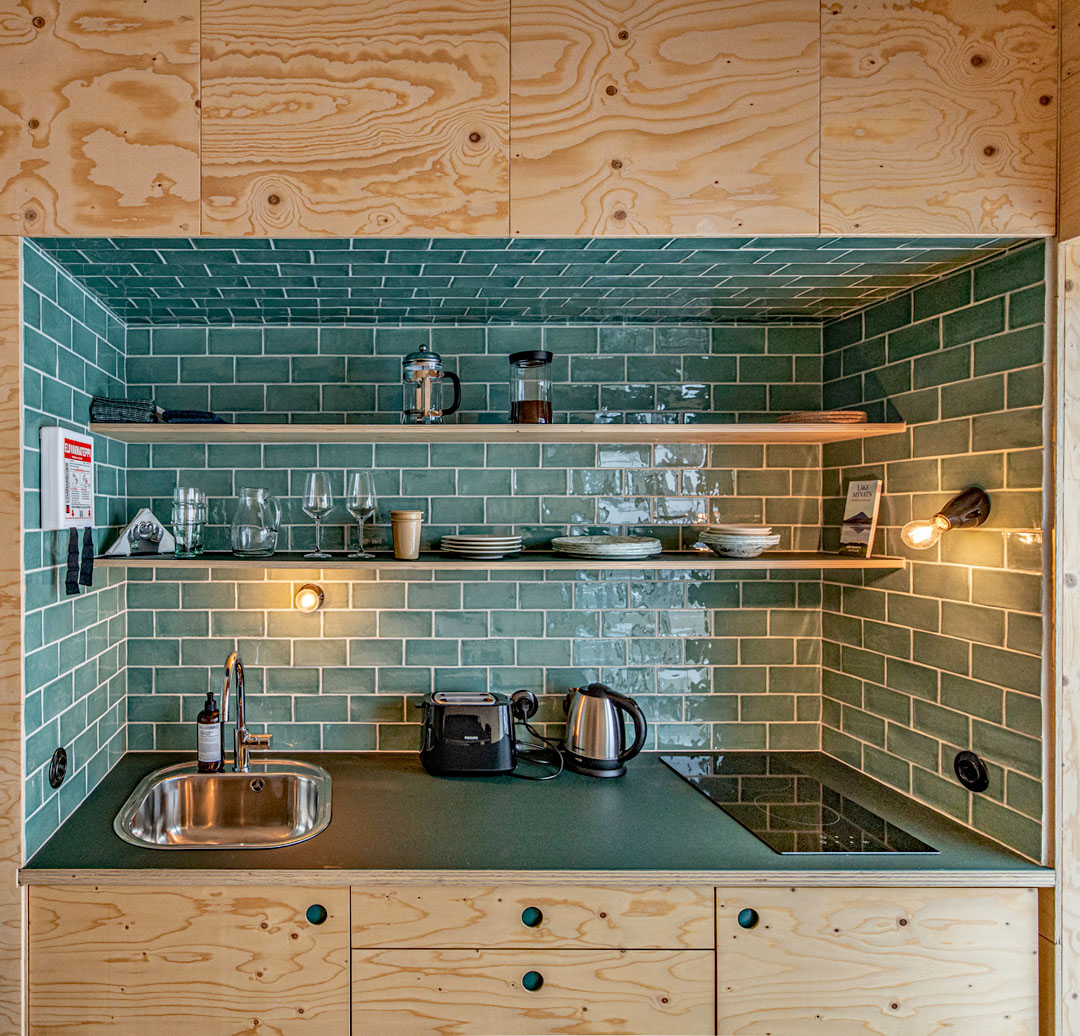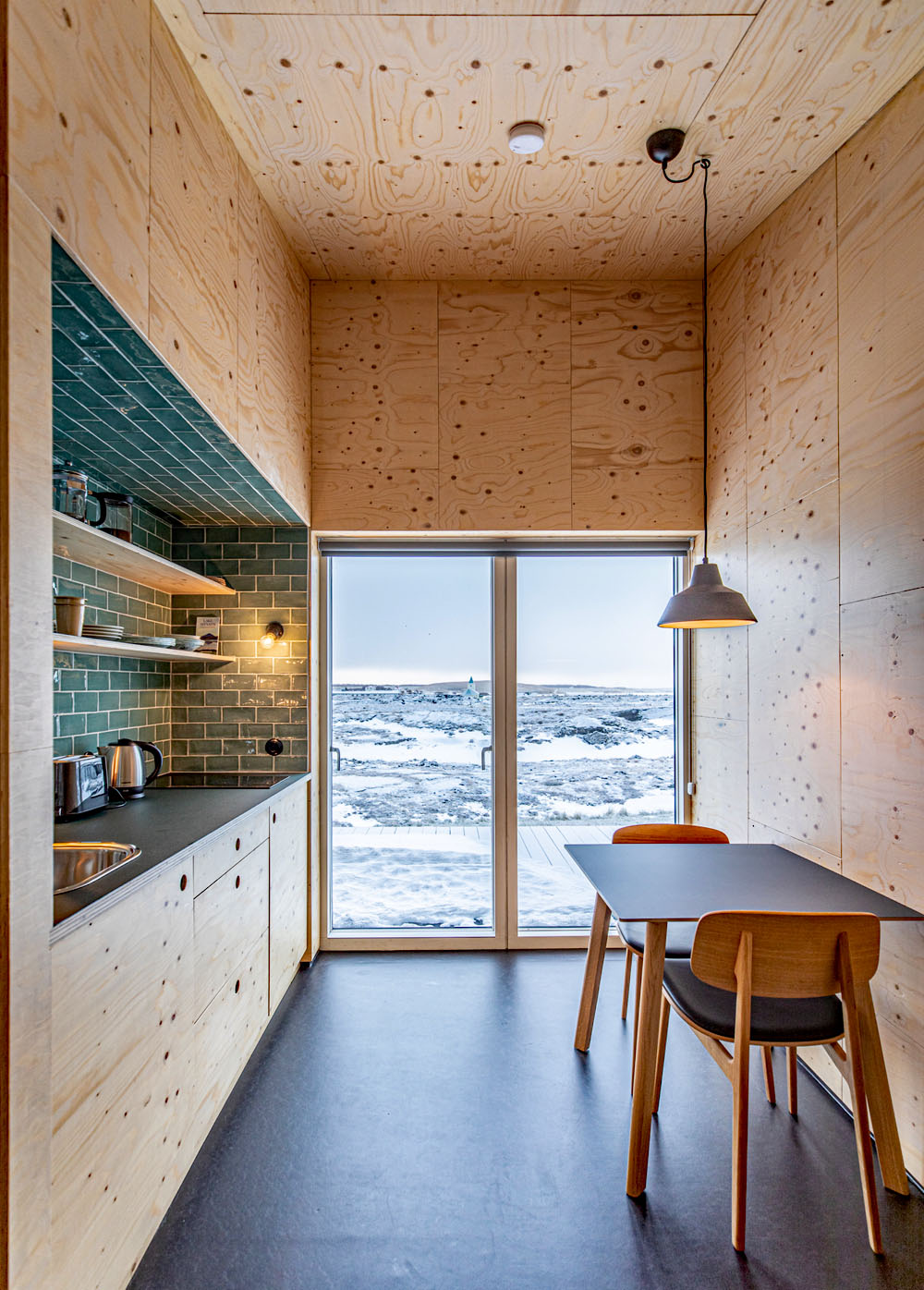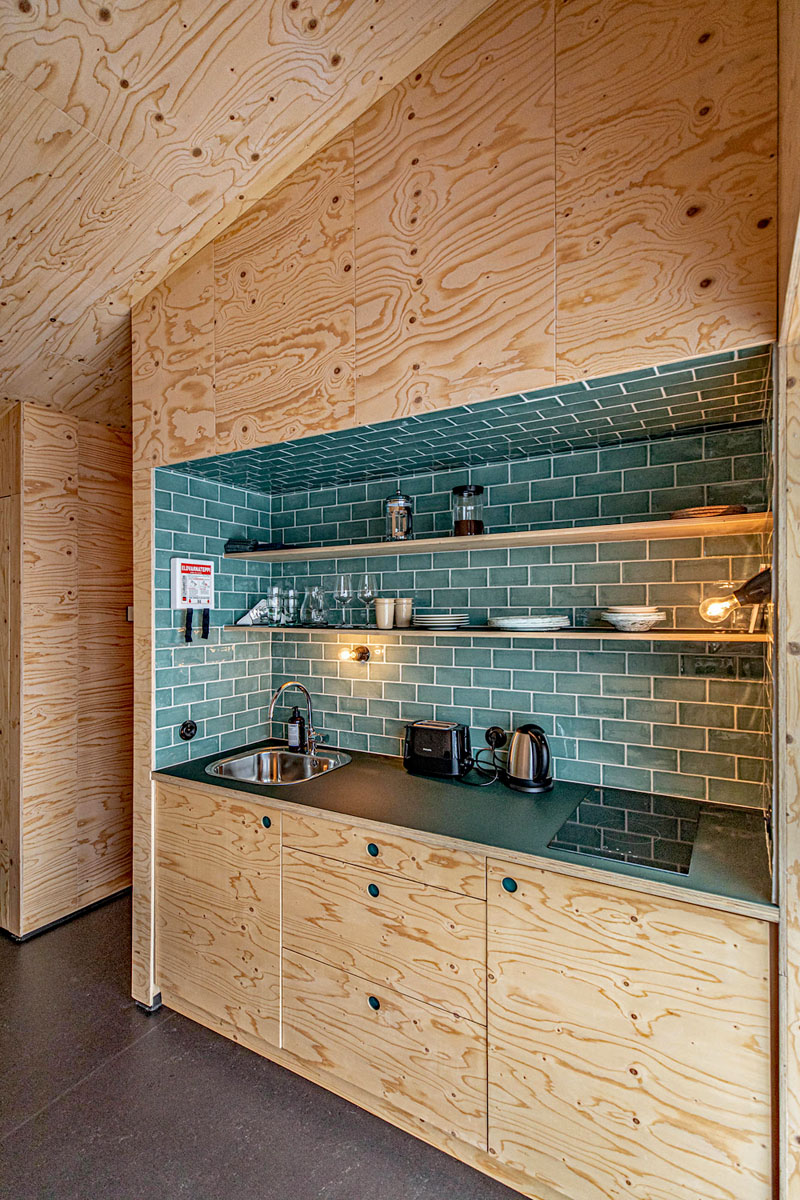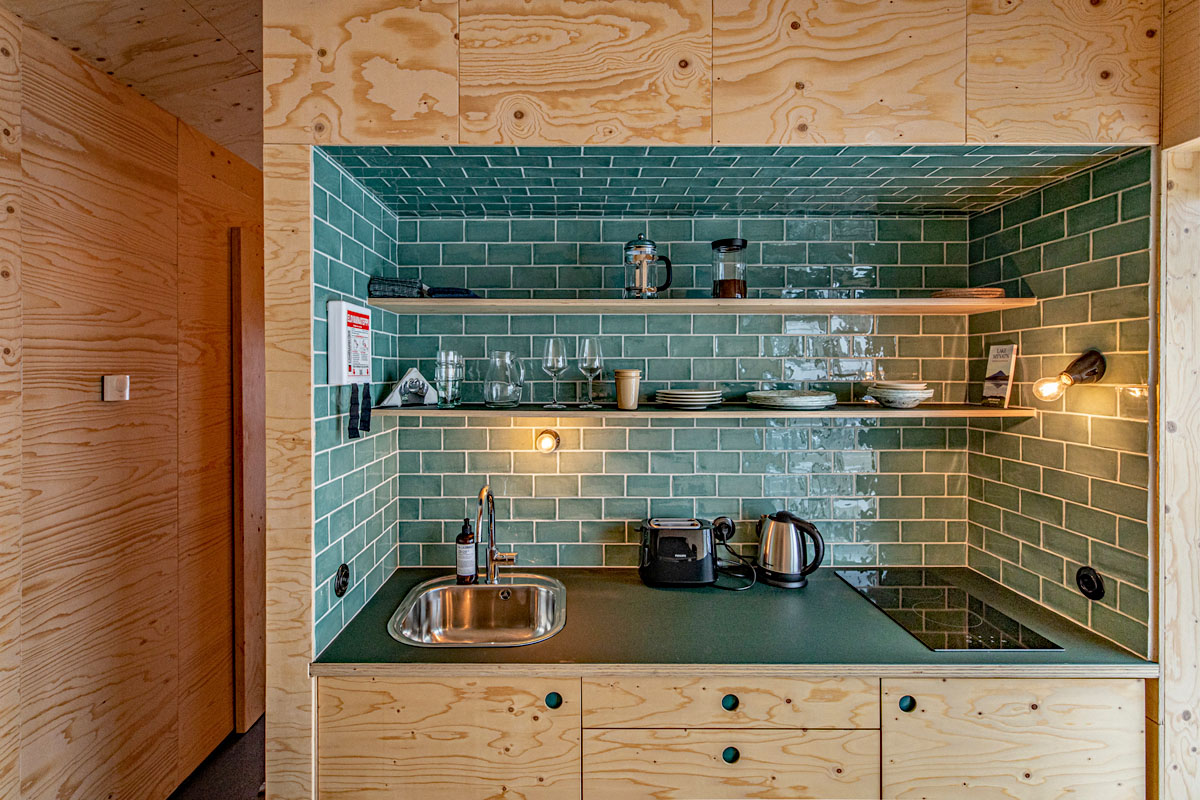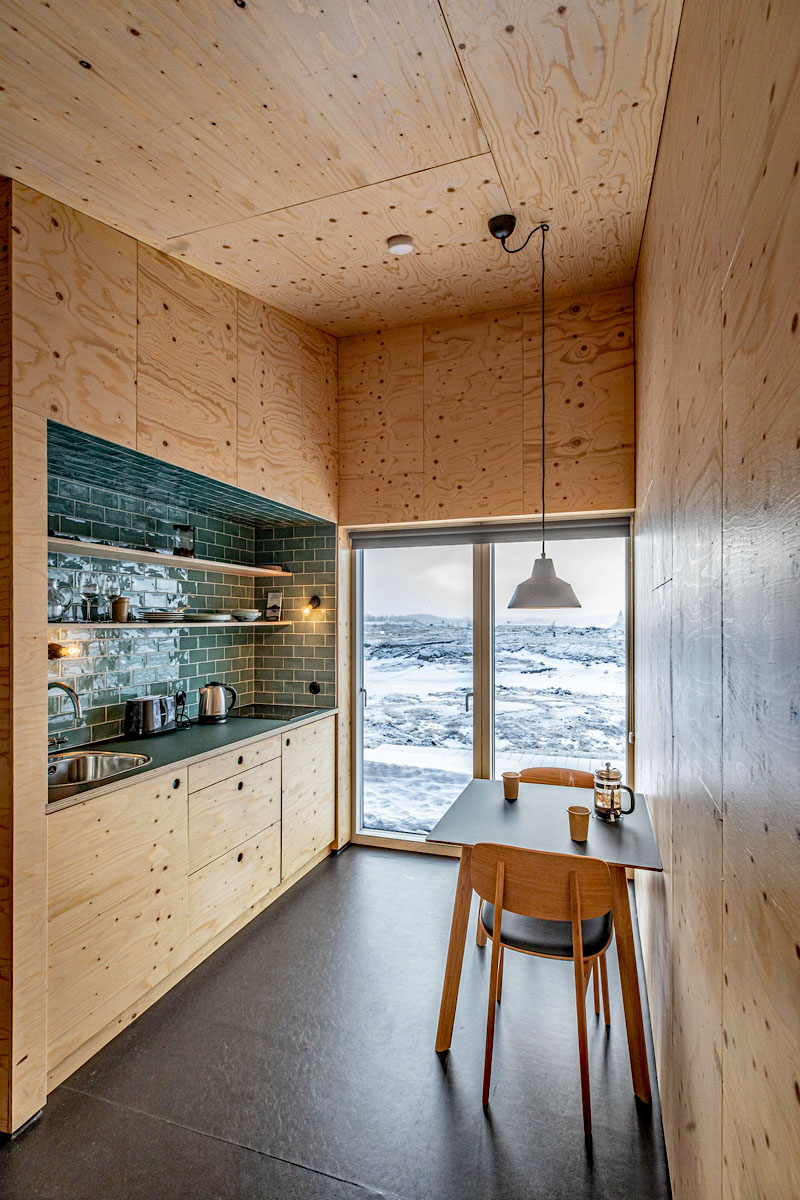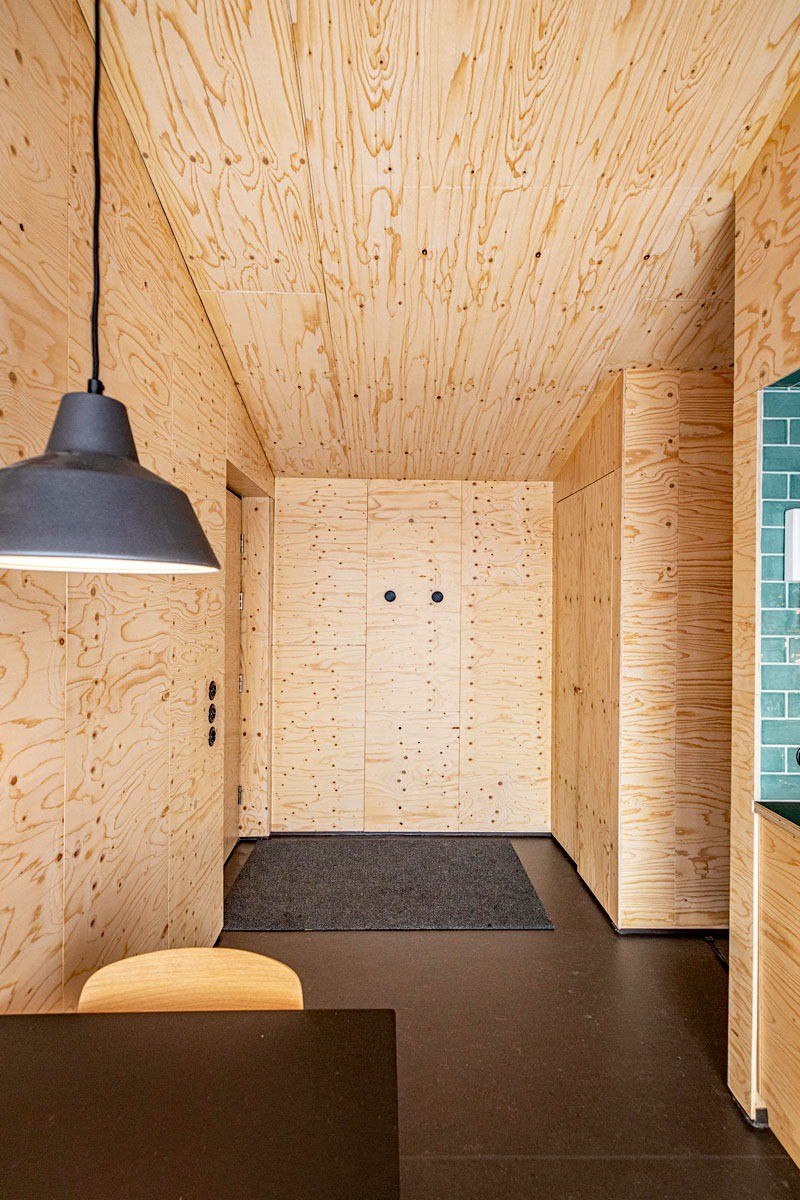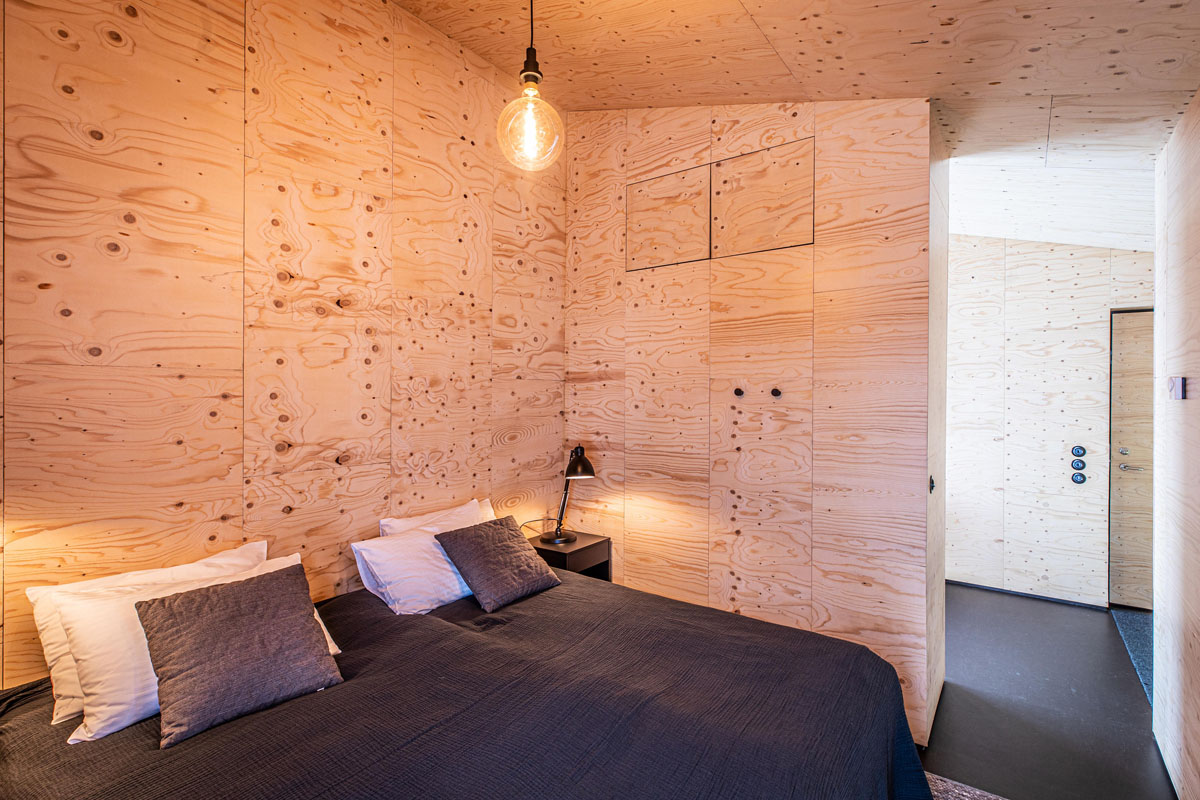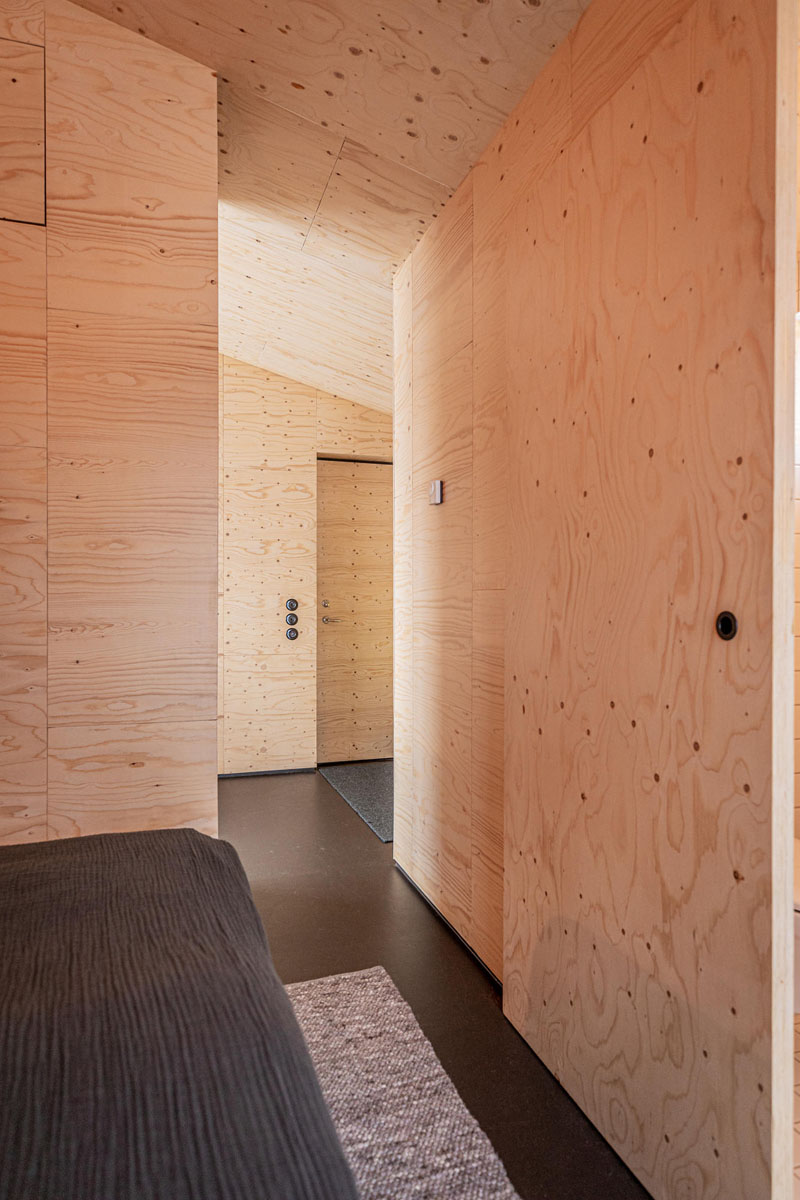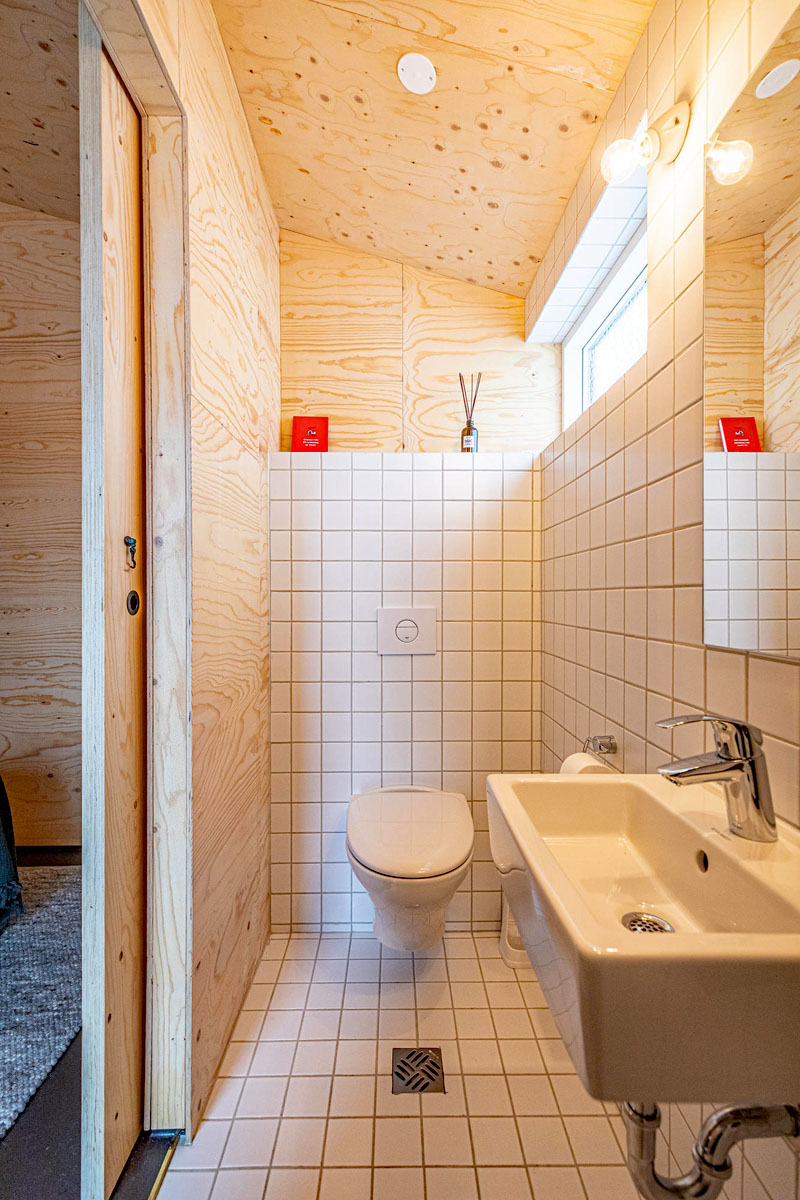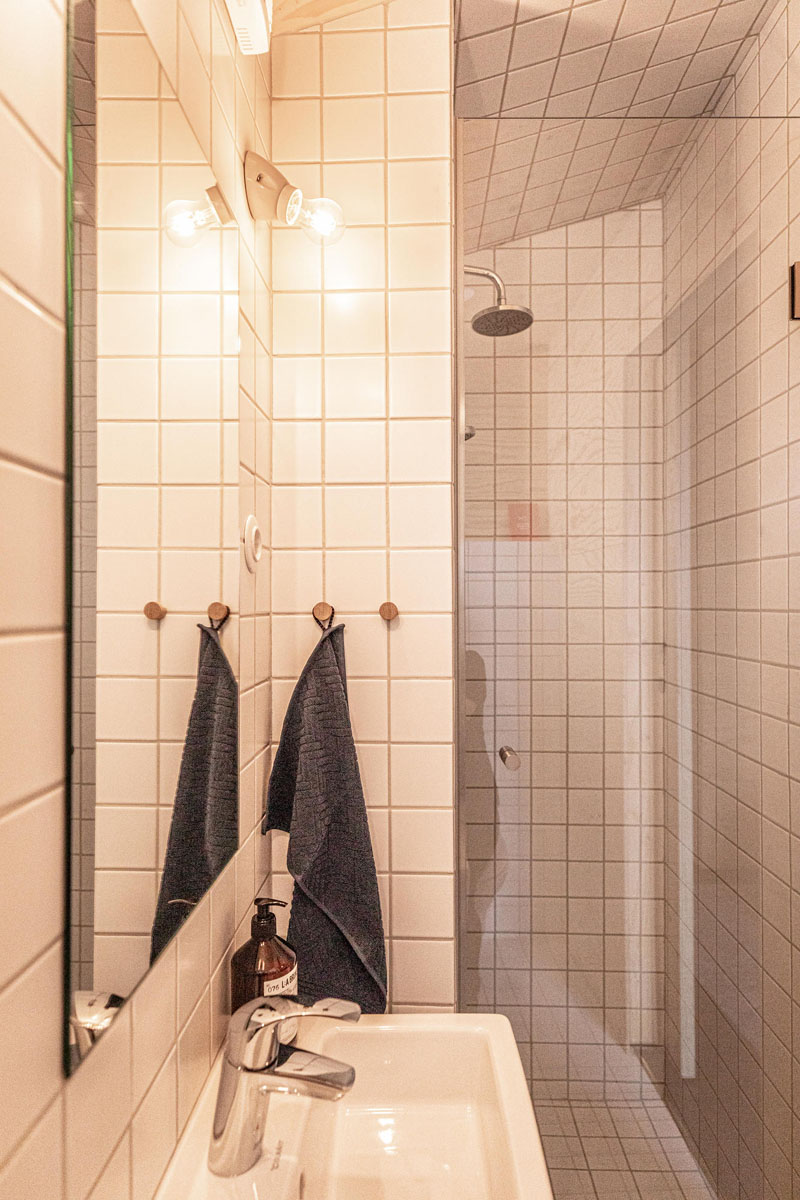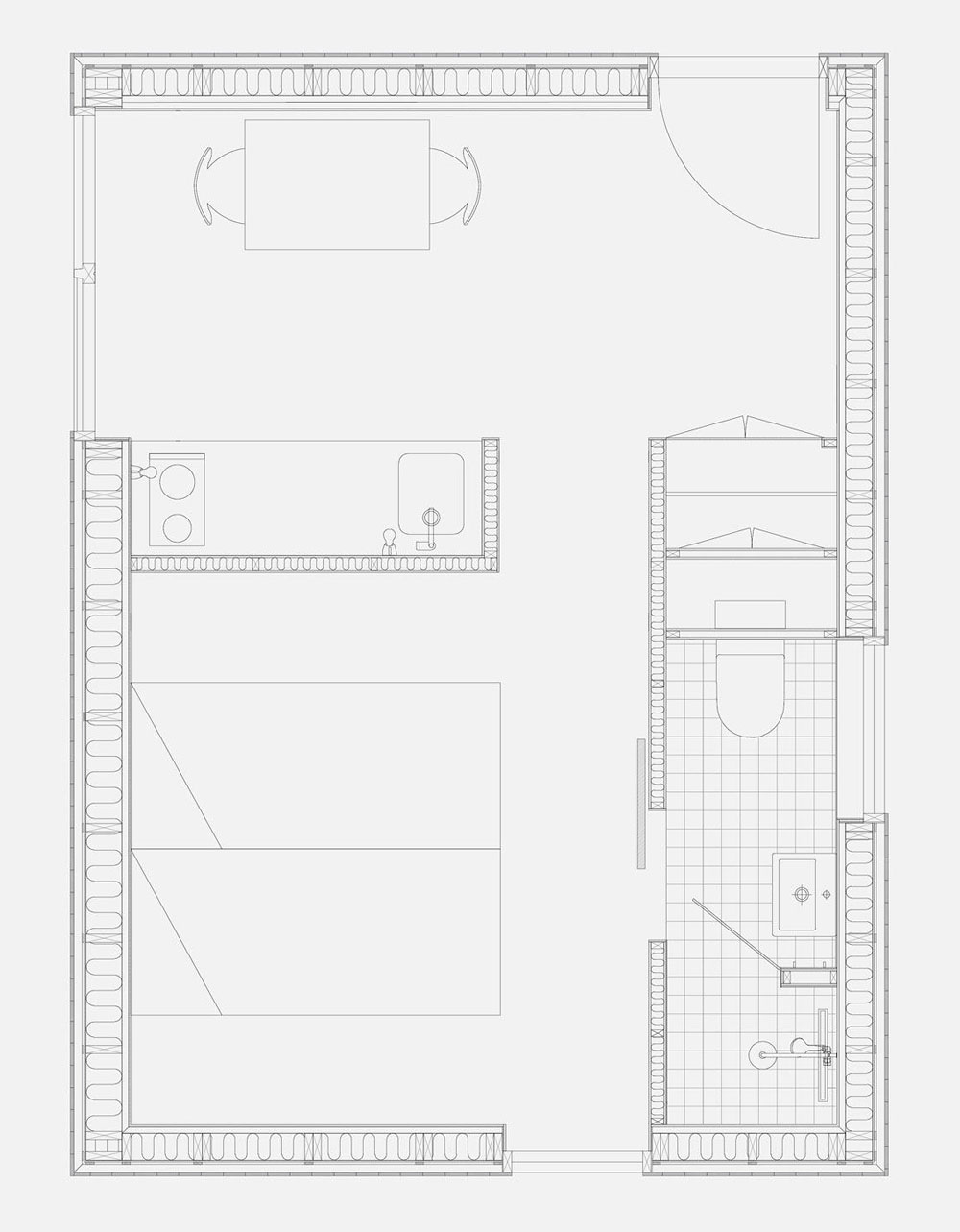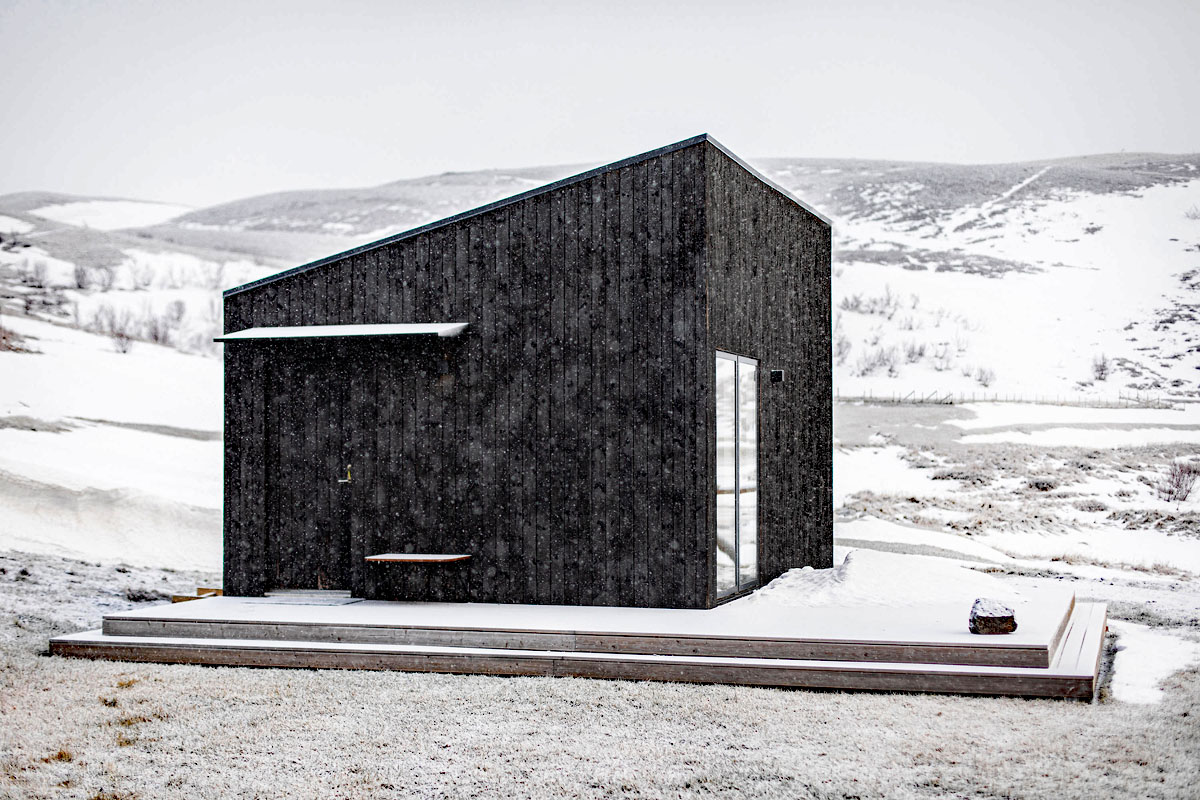 See Also: Panorama Glass Lodge: Sleeping Under the Stars in a Glass Tiny House
Via: Studio Heima