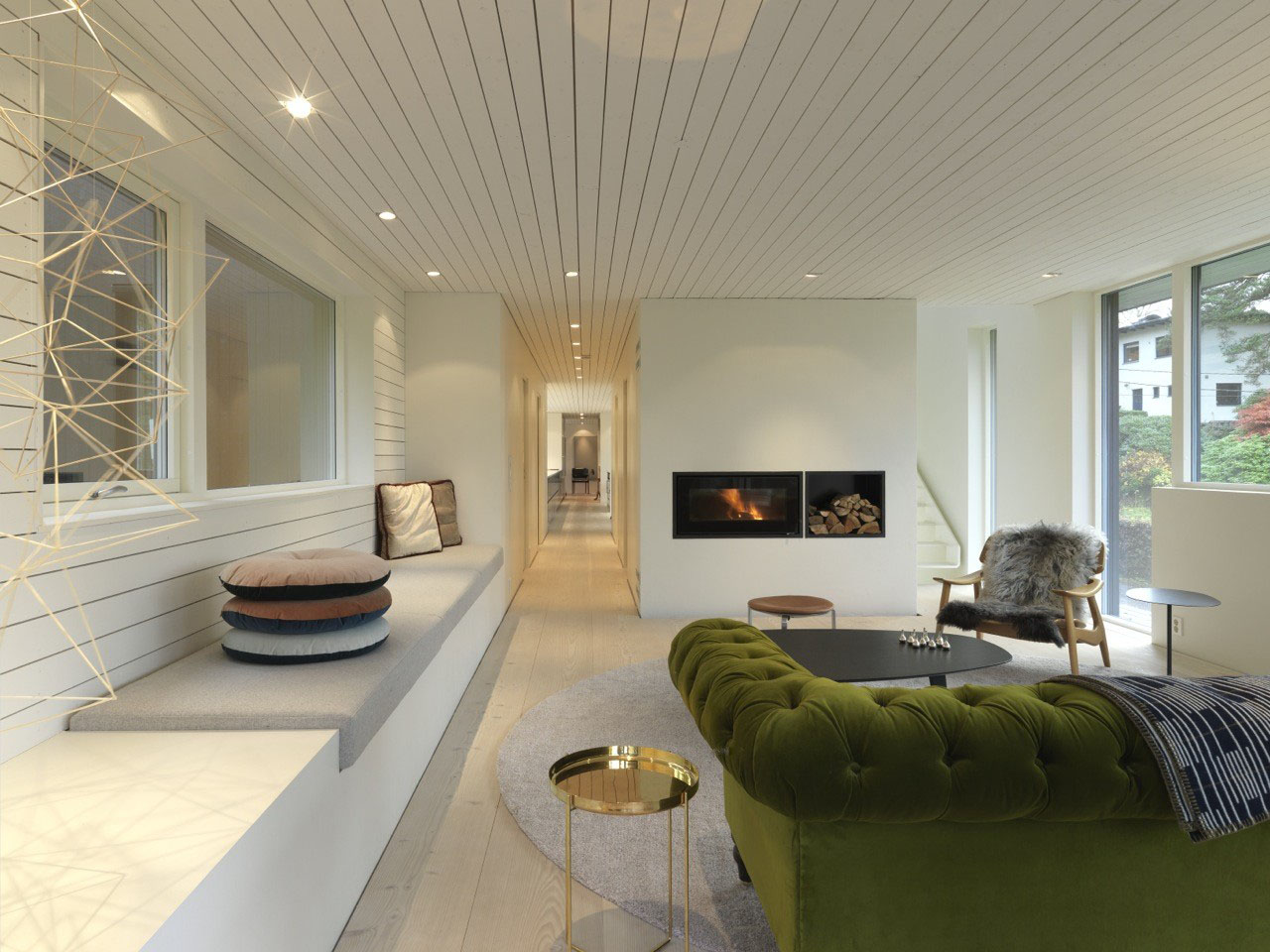 Set among a group of modern villas in Tveiterås Garden City, south of Bergen, Norway, this modern family home designed by Saunders Architecture is composed of three wood-clad elements, one vertical, two horizontal.
Clad in stained black wood, the house gives the illusion that it's floating in the forest. The raised element creates a walkway, a covered outdoor terrace and carport.
There is a lightness and grace to the elegant modern Scandinavian interior decor.