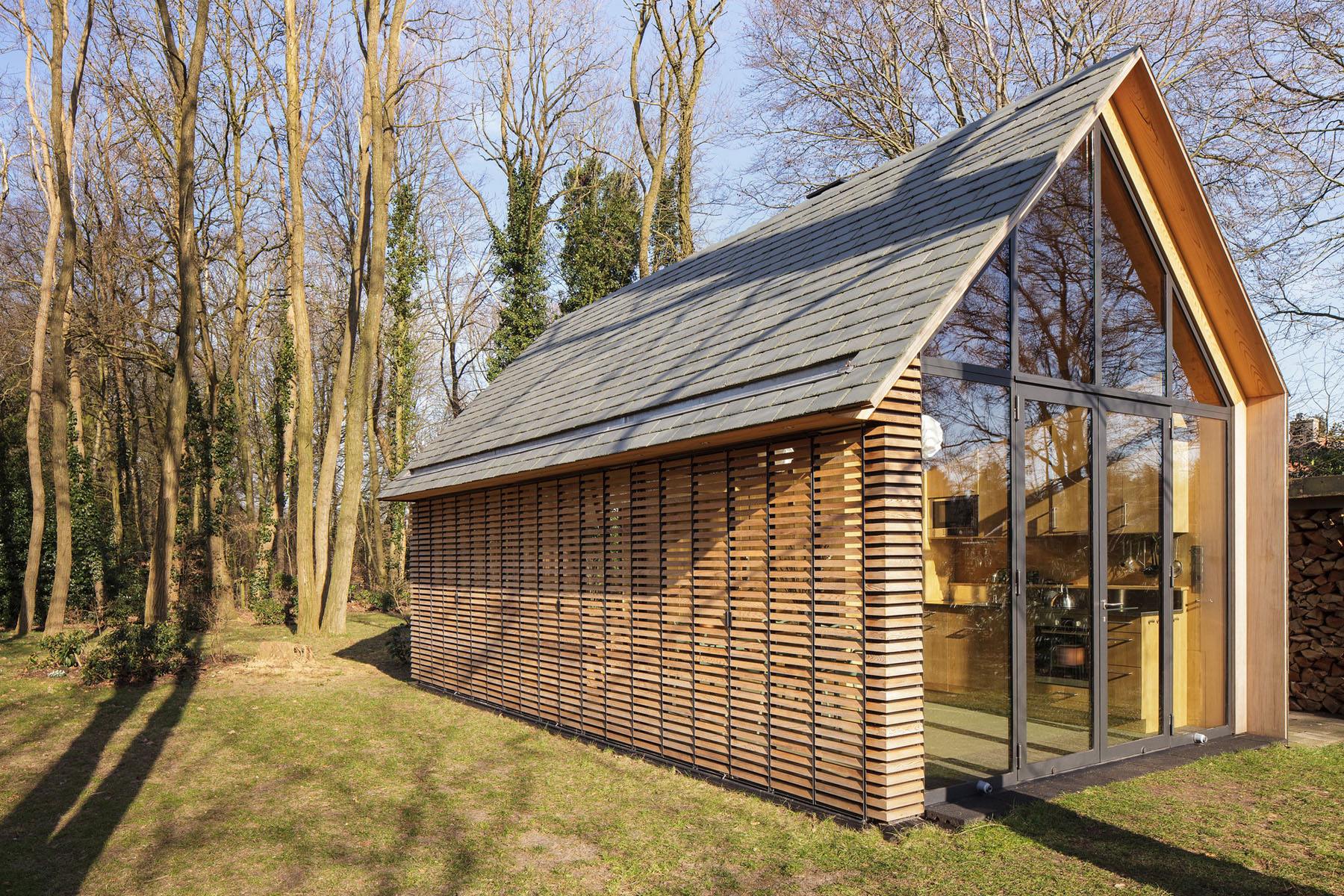 This simple yet attractive modern cottage located in the rural area north of Utrecht, the Netherlands is a special collaboration between Zecc Architecten and interior designer Roel van Norel.
The façade of the Recreation House can be open or closed with the wooden window shutters.
Inside the tiny house, the space can be separated by sliding panels creating privacy for the bedroom area. The kitchen/living/dining area is located at the front of the house. The main bedroom is at the back and there is also a loft above which can be used as an extra sleeping area.
Every inch of the house is utilized. The kitchen, wood stove, a toilet, shower, sink and several cabinets are integrated into a wall of oak.