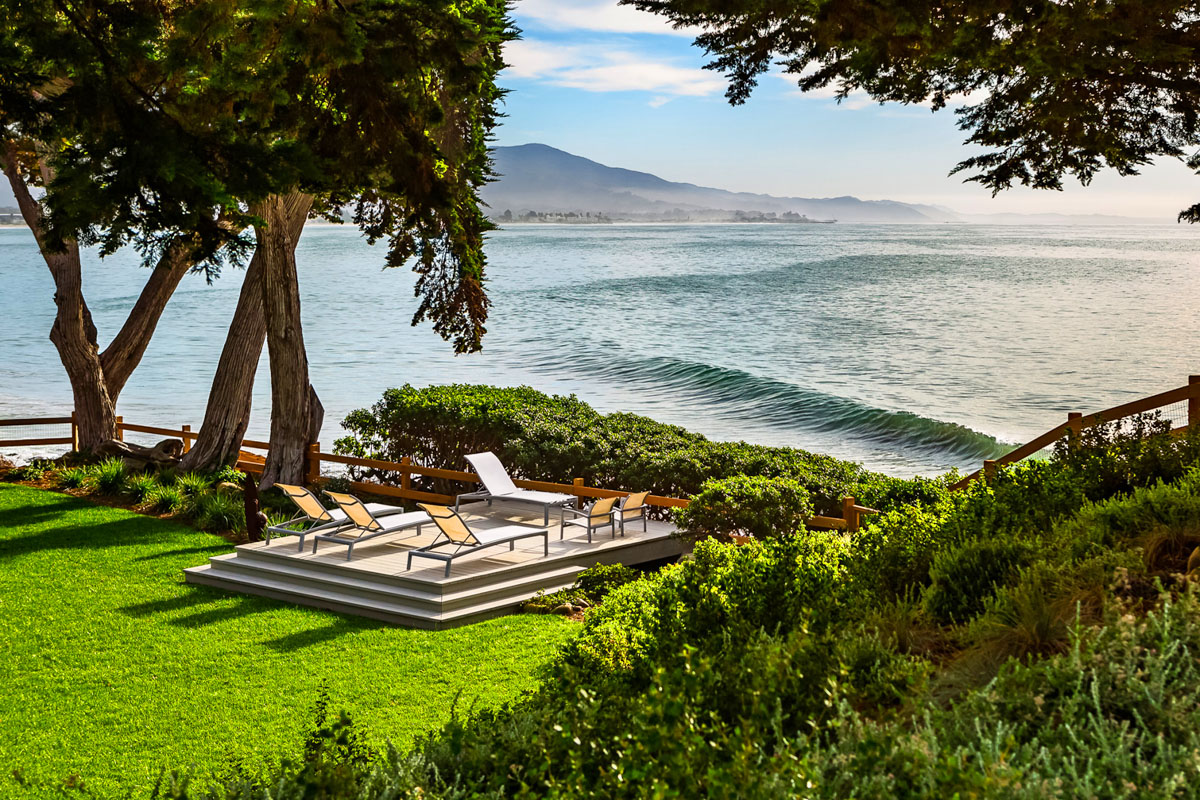 This coastal ocean view bungalow in Santa Barbara, California is a modern home with a lush yard and freestanding deck. The natural wood exterior of the house is rustic yet elegant.
Designed by Neumann Mendro Andrulaitis Architects (NMA Architects), the cozy oceanfront home seamlessly blends the indoors and outdoor spaces. Sliding glass doors connect the dining area and the welcoming covered porch. 
Natural wood is used throughout the house to create a warm, inviting environment.